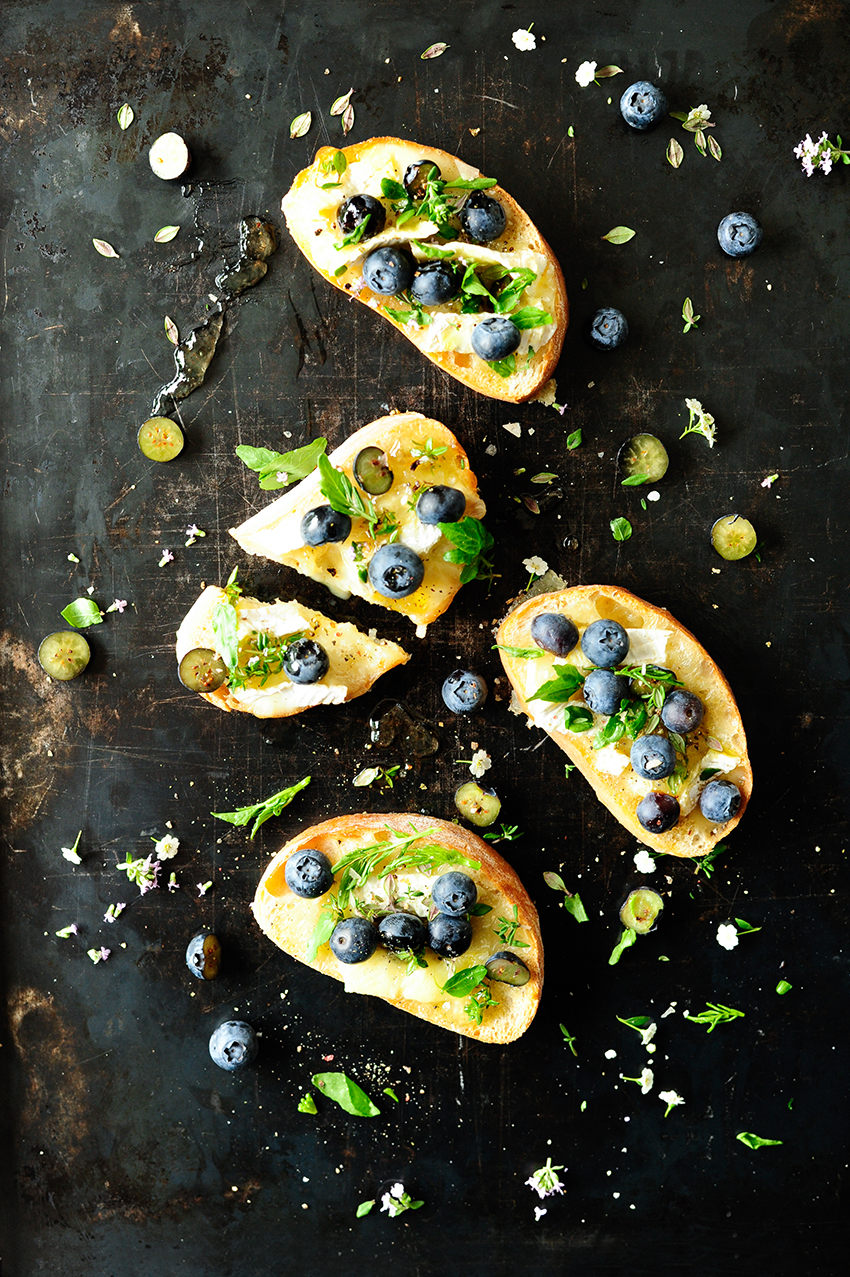 Brie with fresh fruit is just delicious, I love the combination of sweet and savory, so this is one of my favorites. It's the simplest recipe for a summer lunch, breakfast or a quick snack. Just toast the bread with a little olive oil, then melt the brie, top with fresh blueberries and a drizzle of elderflower dressing. Finish with thyme and you will not be able to stop.
Ingredients
1  ciabatta bread
250 g brie, sliced
250 g blueberries
fresh thyme
arugula
olive oil
salt and black pepper
elderflower dressing
3 tbsp elderflower syrup
50 ml olive oil
leaves from 2 sprigs of thyme
juice and zest from 1 lemon
salt and black pepper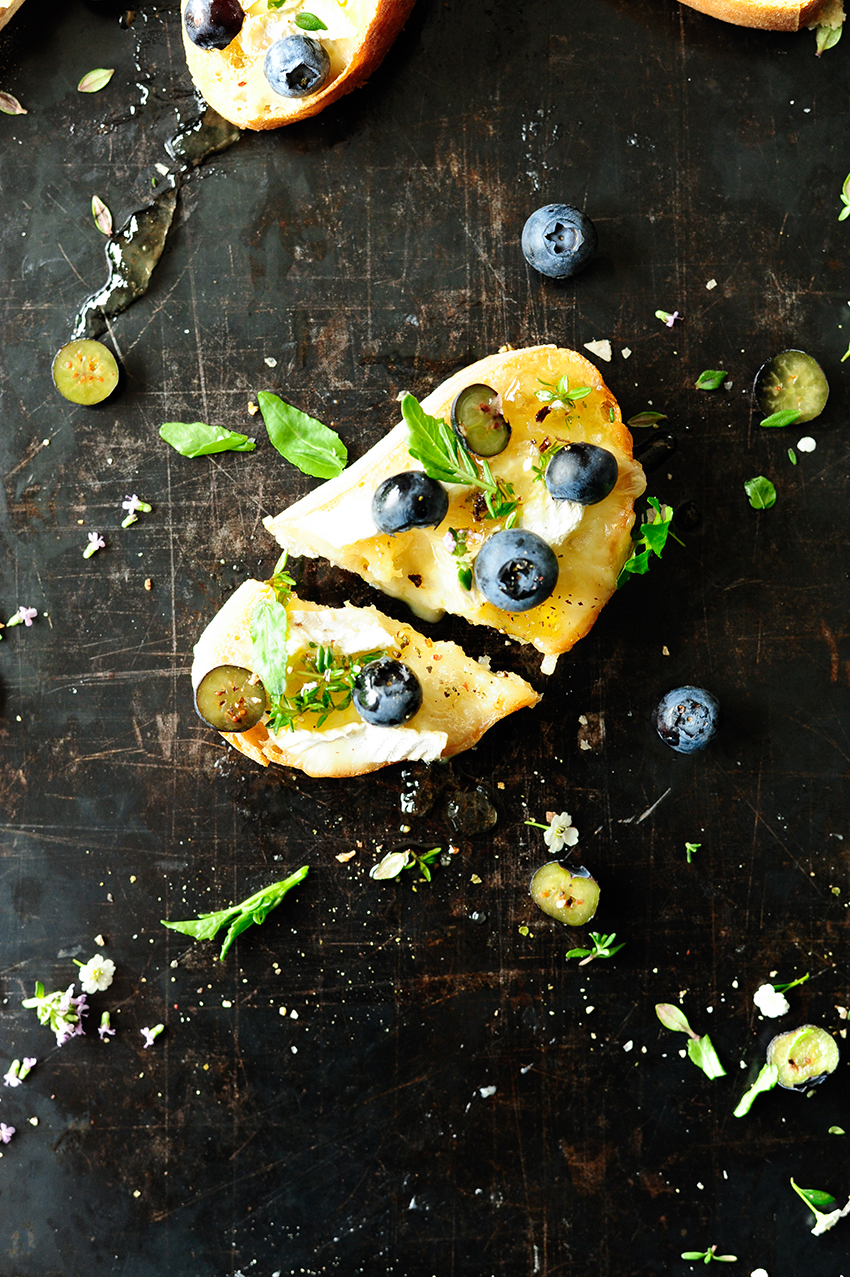 Instructions
Cut the ciabatta bread into thick slices, sprinkle with olive oil and transfer to the oven for 5 minutes on 180°C. Add brie to each piece and cook 5 minutes more.
In the meantime, combine all the ingredients for the elderflower dressing.
Transfer the brie bruschetta to a plate, top with blueberries and sprinkle with elderflower dressing. Serve with arugula and thyme, season with salt and pepper. Enjoy!