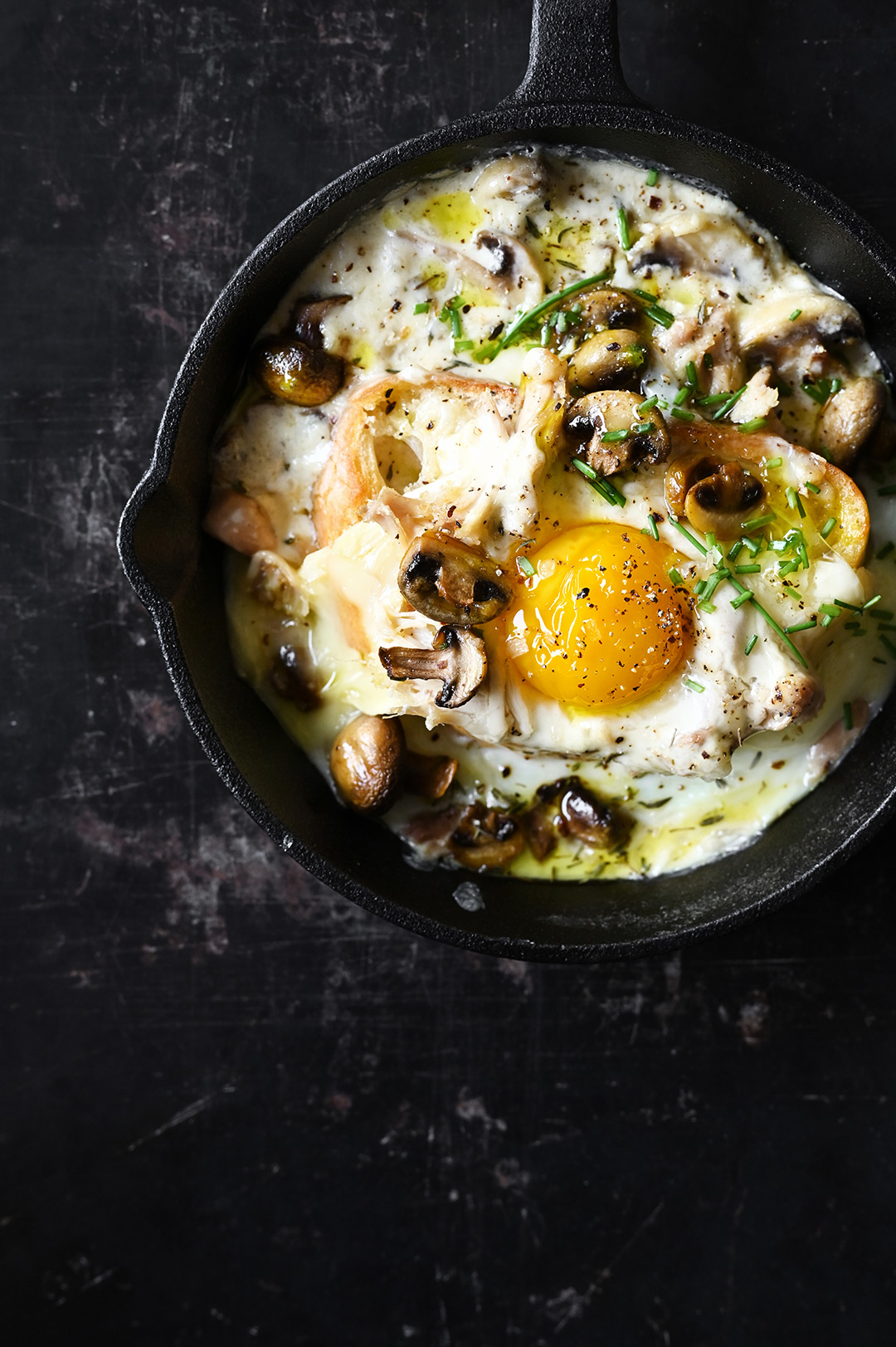 I'm completely obsessed with mushrooms on toast. It doesn't take any effort, and it's quick and delicious. I didn't have an exact recipe, I generally just bake some mushrooms and put them on top of a crispy toast, sometimes I add an egg. But this recipe takes this simple idea one step further by throwing in some creamy mushrooms, shredded chicken, Tartiflette cheese and an egg, then broil everything quickly in the oven. What an upgrade!
And such an easy way to repurpose your leftover chicken into an entirely different meal. So anytime you find yourself with leftover chicken, consider it a blessing. Highly recommended for brunch, lunch or a quick dinner.

Ingredients
creamy mushrooms
250 g mushrooms, wiped clean and thinly sliced
1 shallot, finely chopped
1 garlic clove, minced
1 tbsp butter
1/2 tsp dried thyme
100 ml heavy cream
100 ml whole milk
1 tbsp potato starch
2 tbsp cheese spread (such as 'The laughing cow')
sea salt + black pepper
toast
2 thick slices baguette or ciabatta bread
1 tbsp butter
to finish
(leftover) roast chicken, shredded
2 slices tartiflette cheese, I used Reblochon
2 eggs
chopped chives, for serving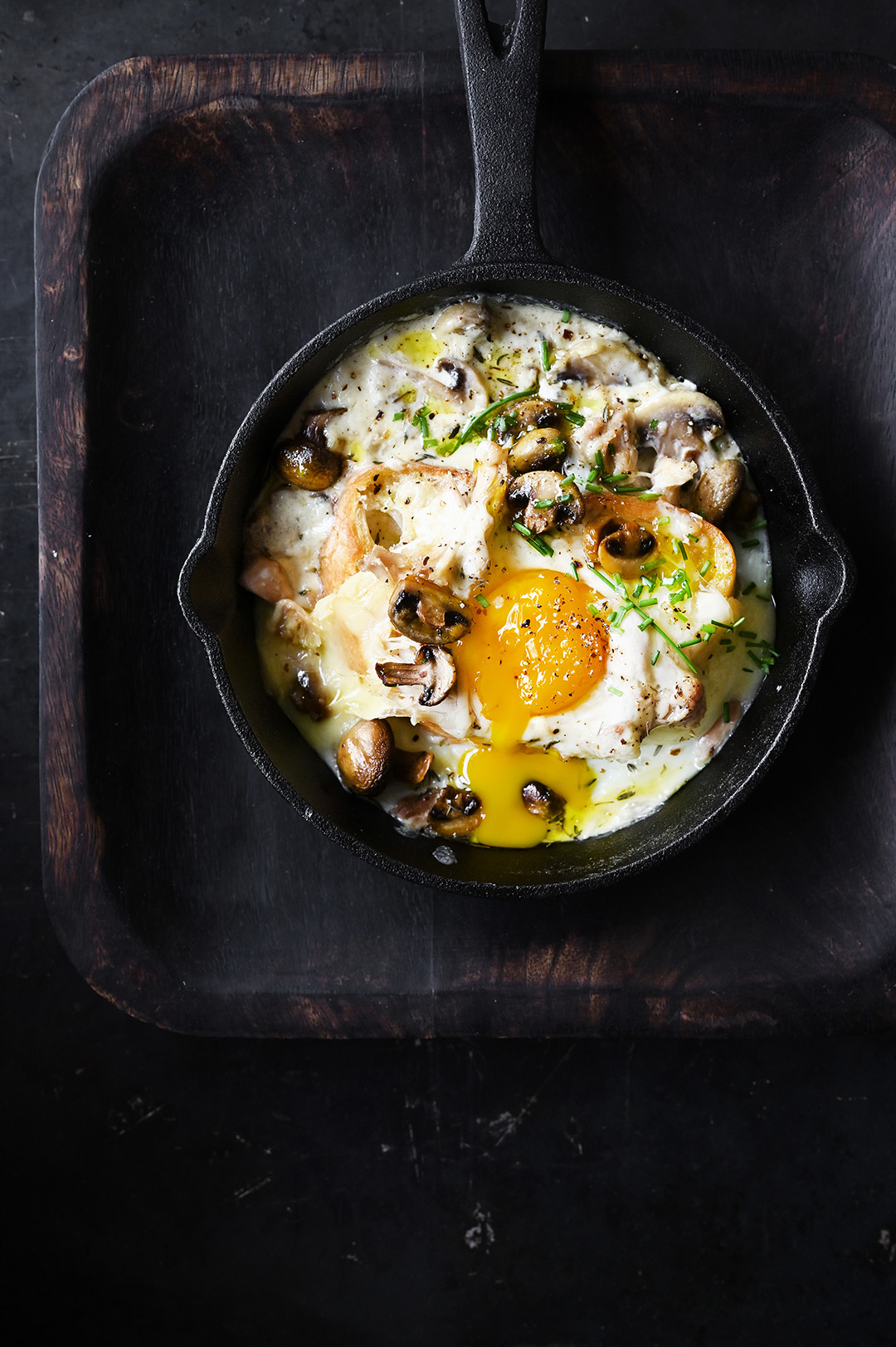 Instructions
In a large frying pan over medium-high heat, melt the butter, then stir in the mushrooms and a generous pinch of salt. Cook until golden brown. Stir in the potato starch. Add the thyme, garlic and the shallot. Cook until they start to soften, 2 minutes. Add the milk, cream and cheese spread. Bring to a boil, then turn down slightly to a simmer, and cook, whisking the sauce constantly, until thickened and creamy, 1–2 minutes. Remove from the heat. Season with black pepper.
Spread the bread slices generously with butter, then toast the slices on both sides, on a hot skillet over medium heat until crispy and brown.
Divide the creamy mushrooms into 2 individual ovenproof serving dishes, place the toasts. Top with shredded chicken and tartiflette cheese. Crack the eggs and broil for 4-5 minutes, depending on how you like your yolk. Season with sea salt and black pepper.
Top with chopped chives and serve immediately. Enjoy!