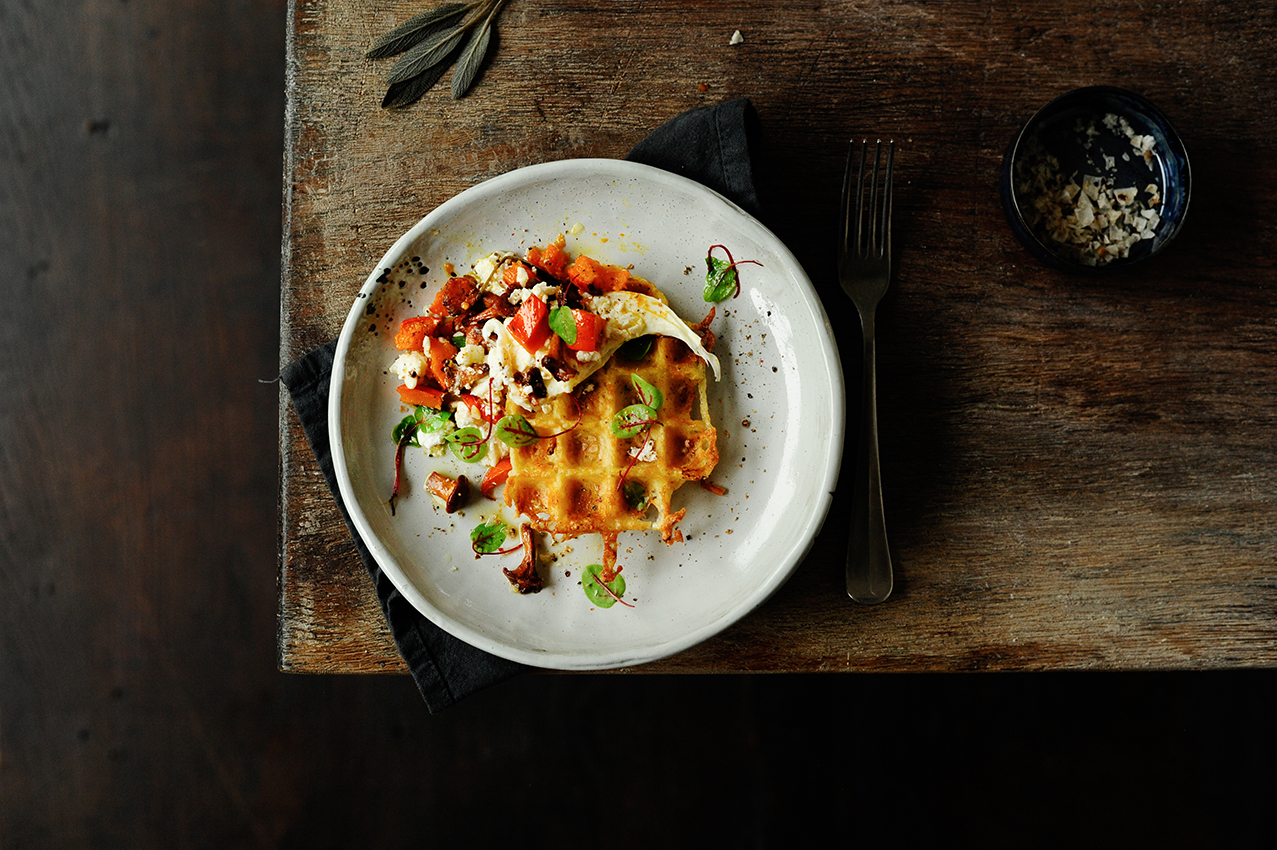 I would like to introduce this stunningly tasty potato waffle recipe, not only great for its final result, but perhaps more importantly, it eliminates the frying process traditionally needed to create the perfect crunchy potato fritters.
Potatoes baked in a waffle maker become soft and creamy with crispy brown surface  and edges. When I combined these golden waffles with roasted pumpkin, chanterelles and creamy burrata cheese, I realized that excellent fritters could look like waffles. Incredibly. Crispy.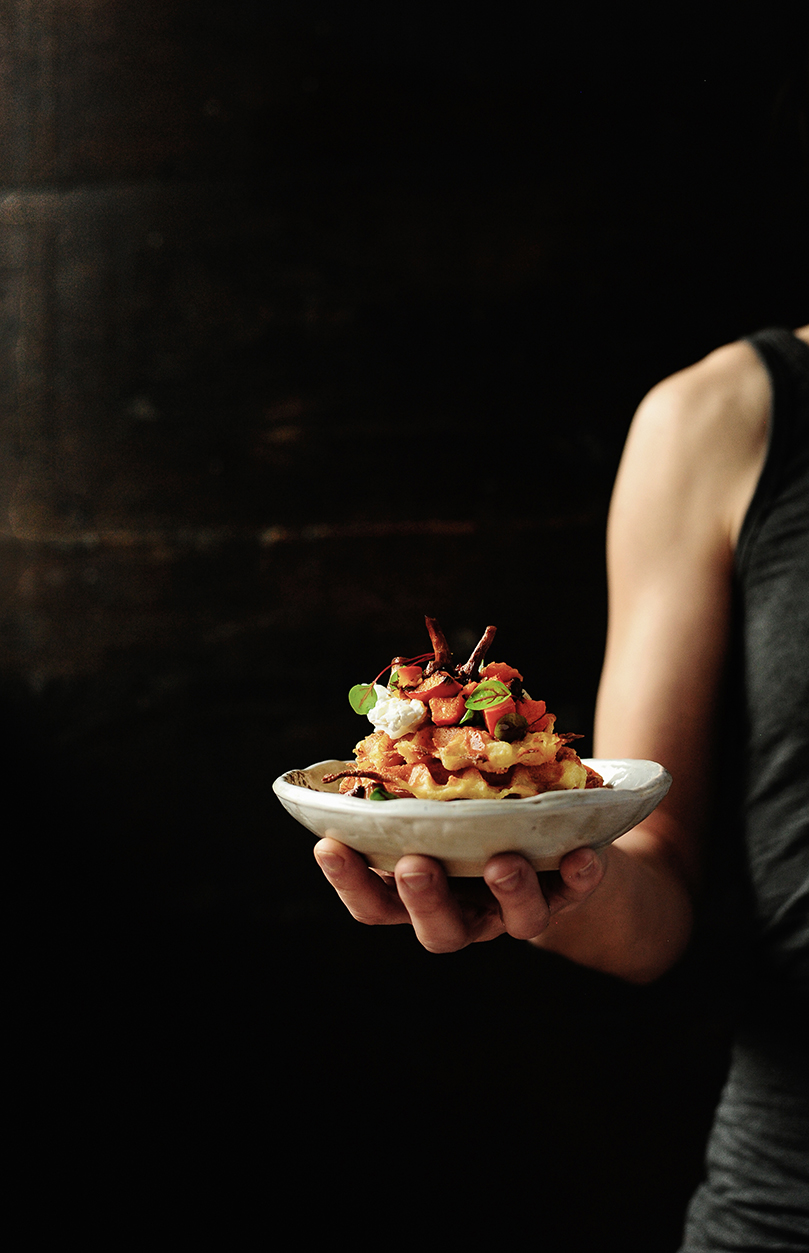 Ingredients
500 g potatoes
1 tablespoon of flour
1 organic egg
sea salt
vegetable oil
1 ball of burrata cheese
500 g pumpkin, cut into 2 cm cubes
200 g chanterelles, cleaned
2 cloves garlic, finely chopped
thyme
1 teaspoon lemon juice
sea salt + black pepper
2 tablespoons butter
oil
1/2 teaspoon chilli flakes
microgreens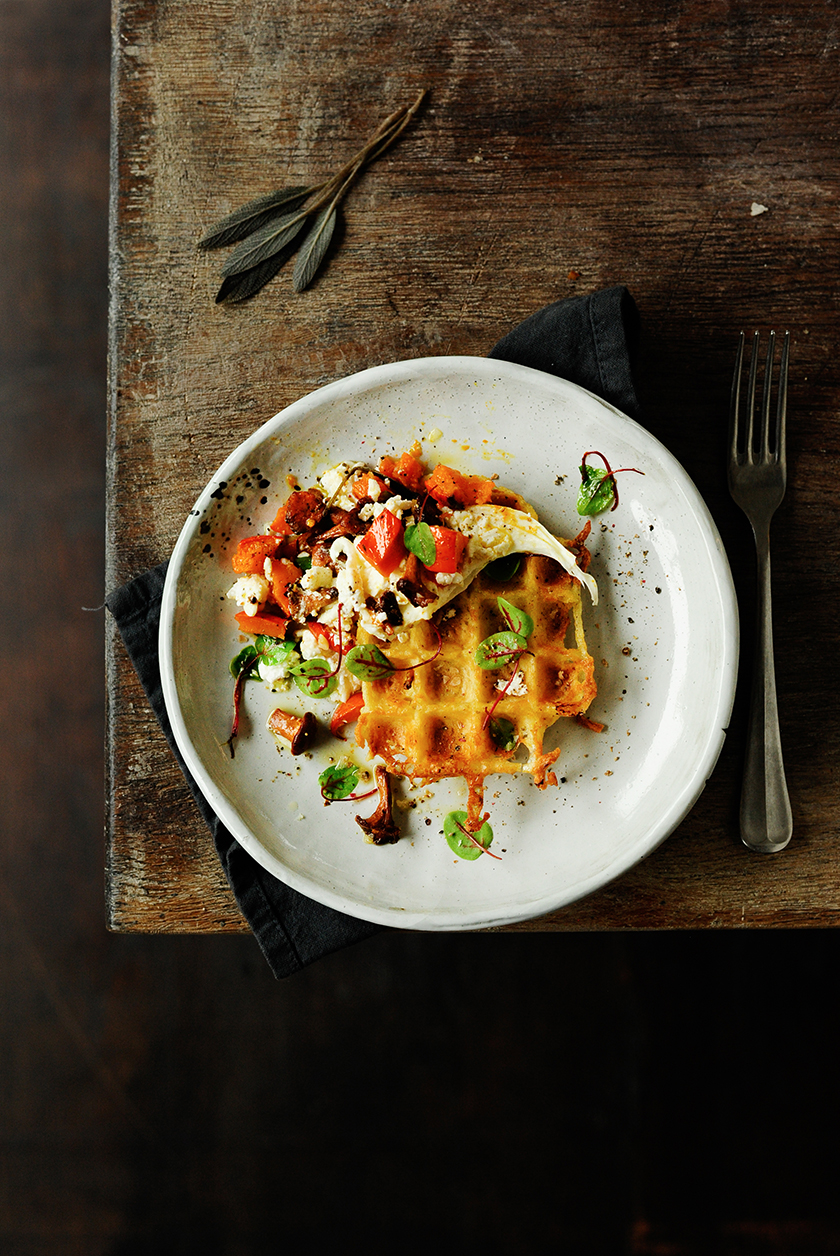 Instructions
Place the pumpkin on a baking sheet lined with baking paper, sprinkle with oil and a pinch of salt. Bake for 30 minutes in a preheated oven at 180°C.
Heat the oil in a skillet, fry the chanterelles, add garlic and fry for 2 minutes more. Add butter and season with sea salt, pepper, lemon juice and thyme. Combine with roasted pumpkin.
Peel and grate the potatoes on a small mesh grater. Set aside. After 5 minutes pour off the collected juice. Add flour, egg and sea salt and combine.
Heat the waffle maker and brush with oil. Add a portion of the potato batter and cook until golden brown. Brush the waffle maker with oil before each bake off.
Serve the potato waffles warm with burrata cheese, roasted pumpkin and chanterelles. Sprinkle with chili flakes and micro greens. Eat!