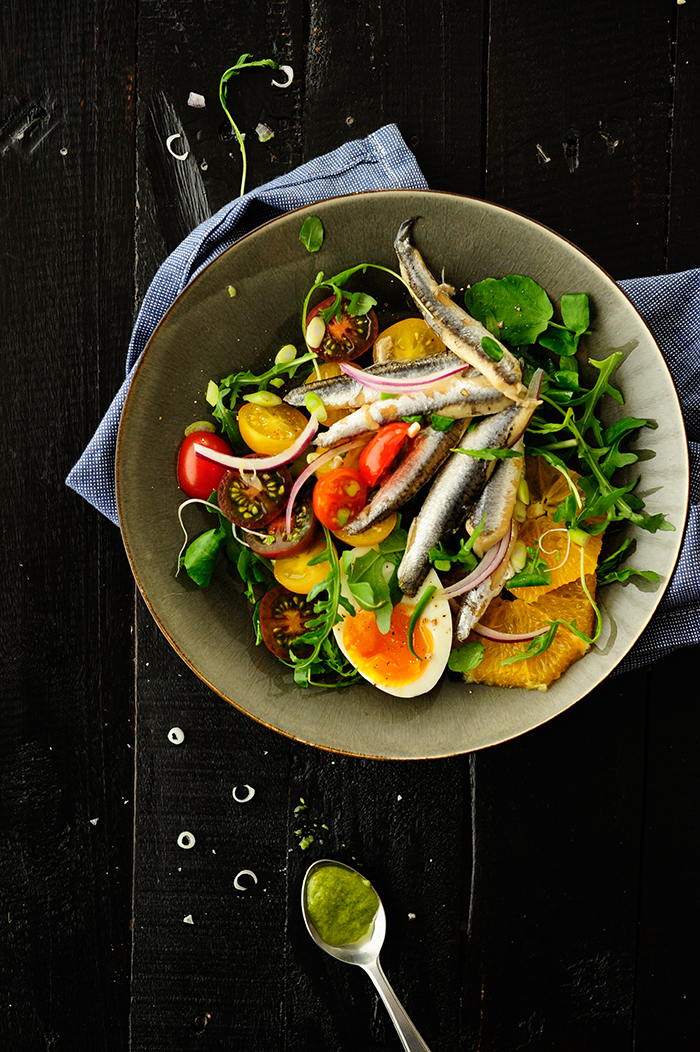 There is nothing so delightful than a fresh salad. The combination of oranges with fresh anchovies match like the perfect marriage. I couldn't believe I hadn't discovered these new flavors yet. I prefer to use the fresh anchovies fillets marinated in oil, because the canned ones will be too salty for this dish. Serve with avocado vinaigrette.
The salad is light, very quick to prepare and extremely tasty!!
Ingredients
300 g fresh anchovies fillets marinated in oil
200 g arugula
250 g cherry tomatoes, cut in half
100 g watercress
1 red onion, cut into thin slices
6 spring onions, sliced into rings
4 farmers eggs
2 oranges, peeled and thinly sliced
avocado vinaigrette
1 ripe avocado
1 garlic clove, finely chopped
1 teaspoon lemon juice
50 ml rapeseed oil
cayenne pepper
salt and black pepper
Instructions
Cook the eggs.
Cut the avocados in half, remove the pit and remove the skin. Put into a foodprocessor along with the garlic, oil and lemon juice. Blend and season with cayenne pepper, salt and pepper.
Arrange the arugula and watercress on plates, add the tomatoes, eggs, orange slices and anchovies. Sprinkle with red onion and scallions. Serve with avocado vinaigrette.
Enjoy!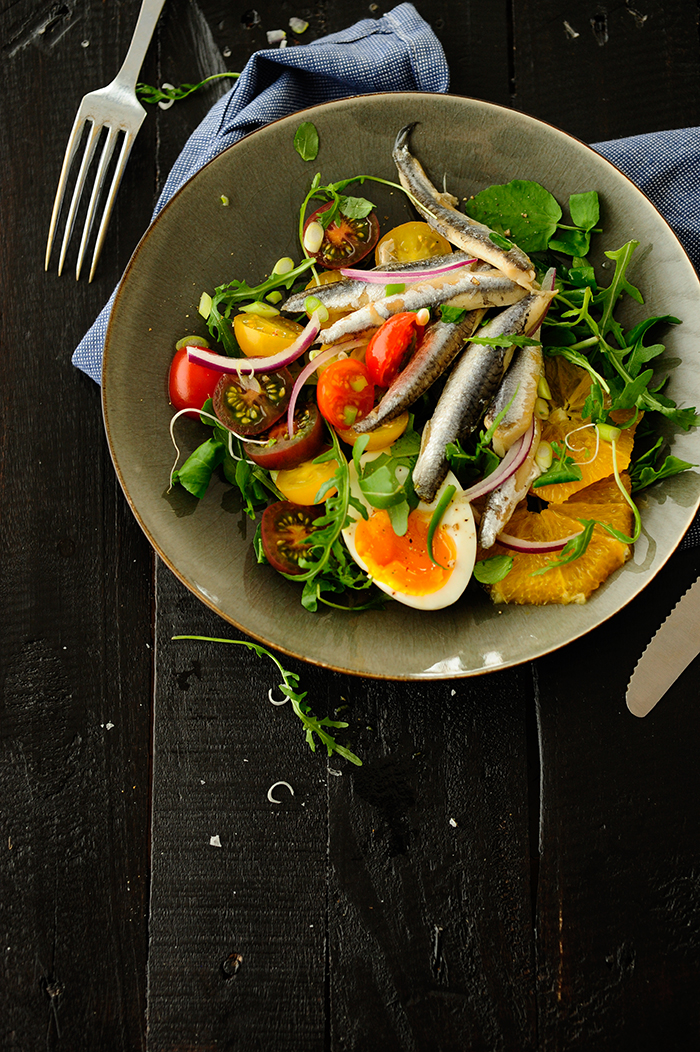 //= __('Print recipe (no photos)', 'servingdumplings' );?> //= __('Print recipe (with photos)', 'servingdumplings' );?>