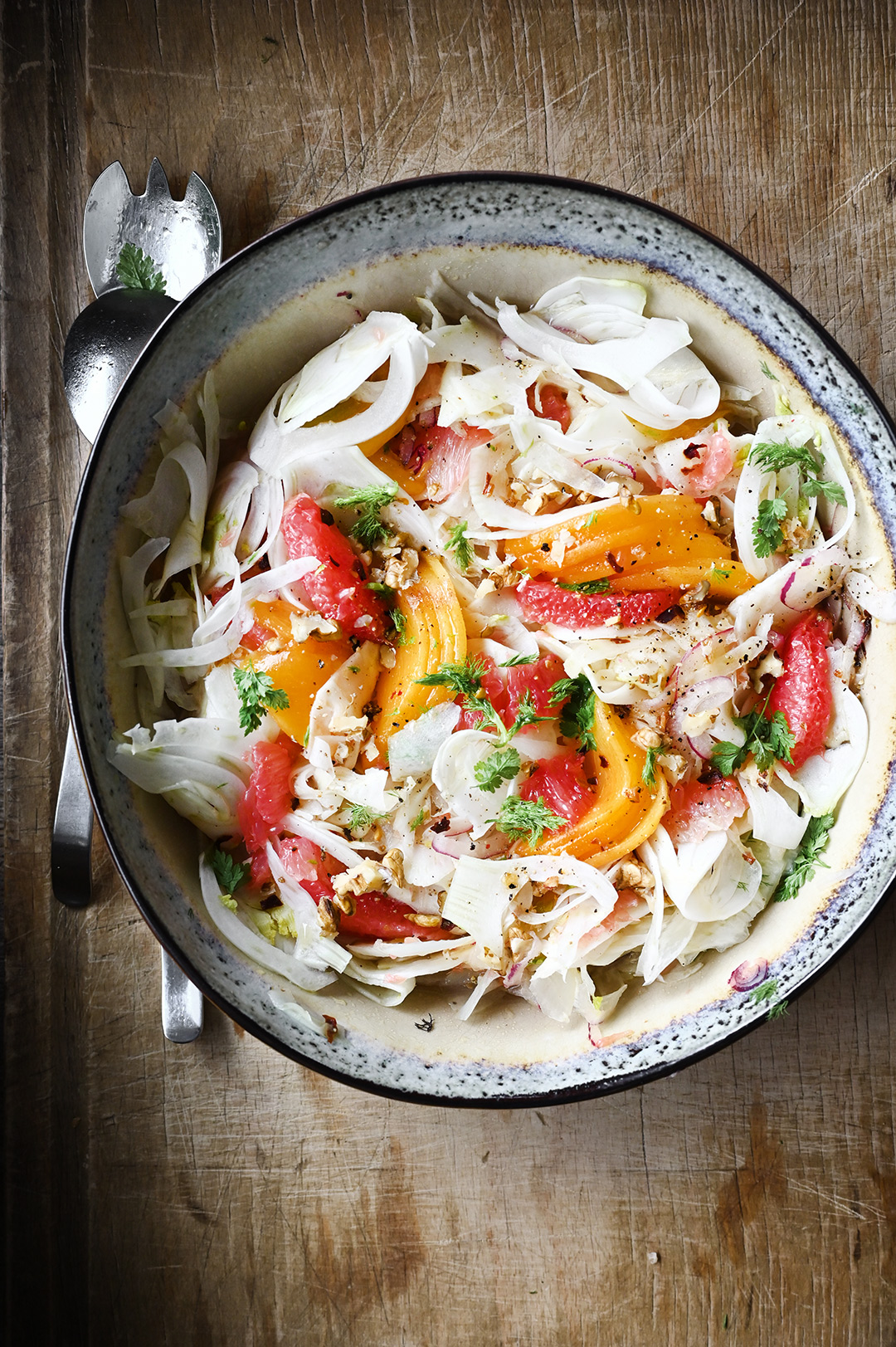 Winter wouldn't be the same without this colorful grapefruit and persimmon salad with a brisk bite of shredded fennel. Total sunshine on a grey day. It will be on repeat for a long time.
Lightly marinated fennel, juicy grapefruit, sweet persimmon, salty and spicy roasted walnuts and shaved Parmesan. All tossed together with a delicious orange honey dressing.
This fresh winter salad gets plenty of bright acidity from all the citrus and a nice crunch from the shredded fennel. I soaked the fennel in a brief marinade of lemon, orange and olive oil for just 10 minutes, so it keeps its crisp texture and flavor, it provides the perfect foundation for this salad.
Ingredients
salad
1 red grapefruit, peeled and cut into segments
1 ripe persimmon, peeled and cut into thin slices
1 fennel bulb, thinly sliced on a mandoline
1 small red onion, thinly sliced
Parmesan, shaved
marinade
1 tbsp lemon juice
juice from 1/2 orange
5 tbsp olive oil
sea salt + black pepper
dressing
1 tbsp honey
2 tbsp white wine vinegar
3 tbsp olive oil
chili flakes
walnuts
5 tbsp cut walnuts
1 tbsp butter
pinch of salt
1/4 tsp cayenne pepper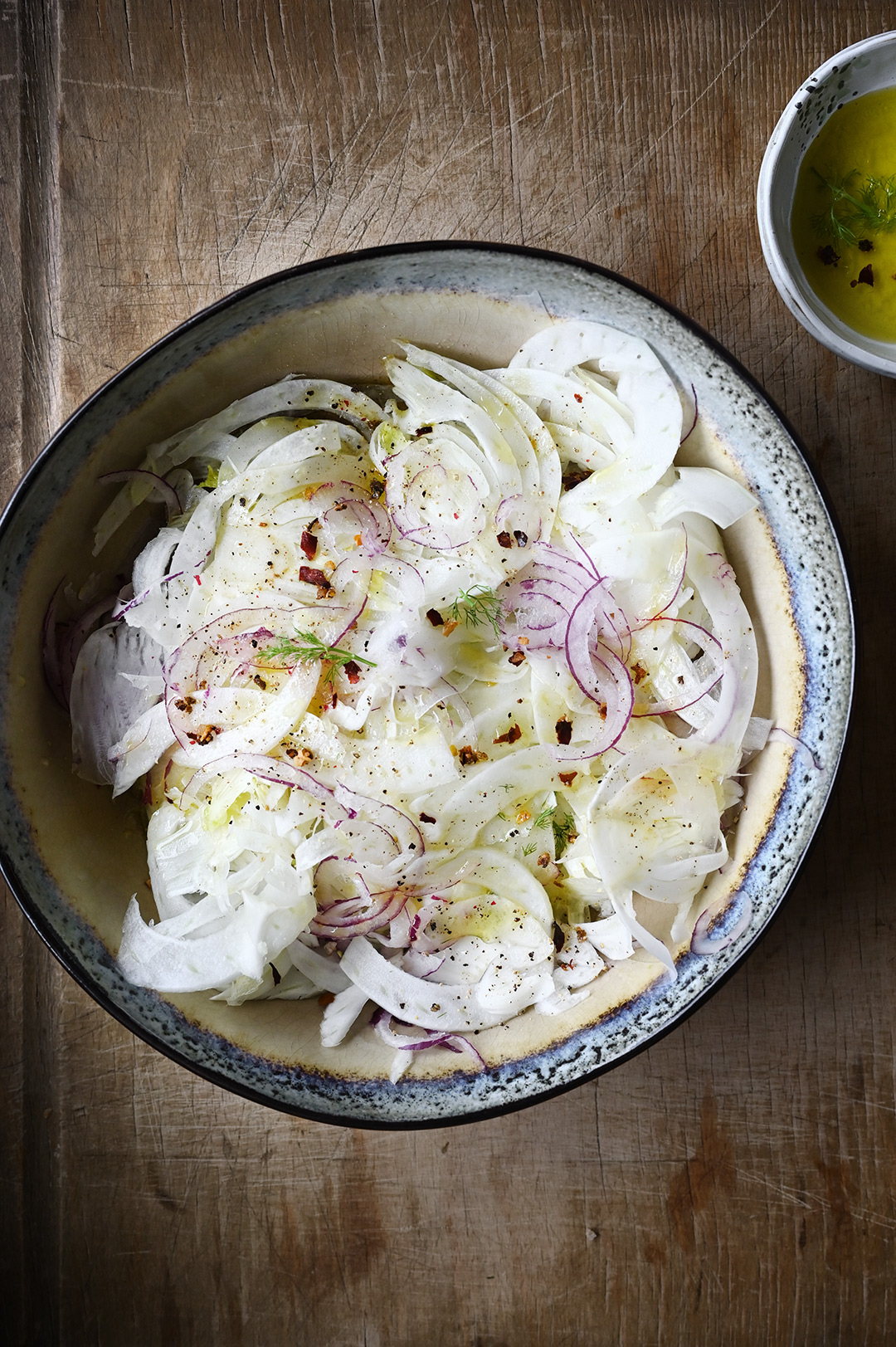 Instructions
Place the fennel, oil, orange and lemon juice in a shallow dish, season with salt and pepper. Let stand for 10 minutes.
Meanwhile heat a skillet over medium heat and melt the butter. Then add walnuts, cayenne pepper and a generous pinch of salt. Toast for 3 minutes.
In a small bowl, combine the ingredients for the dressing.
Just before serving, arrange fennel in a large bowl. Add grapefruit, persimmon and Parmesan. Drizzle the dressing over the salad and toss gently, season with pepper and some chili flakes if desired. Enjoy.
//= __('Print recipe (no photos)', 'servingdumplings' );?> //= __('Print recipe (with photos)', 'servingdumplings' );?>