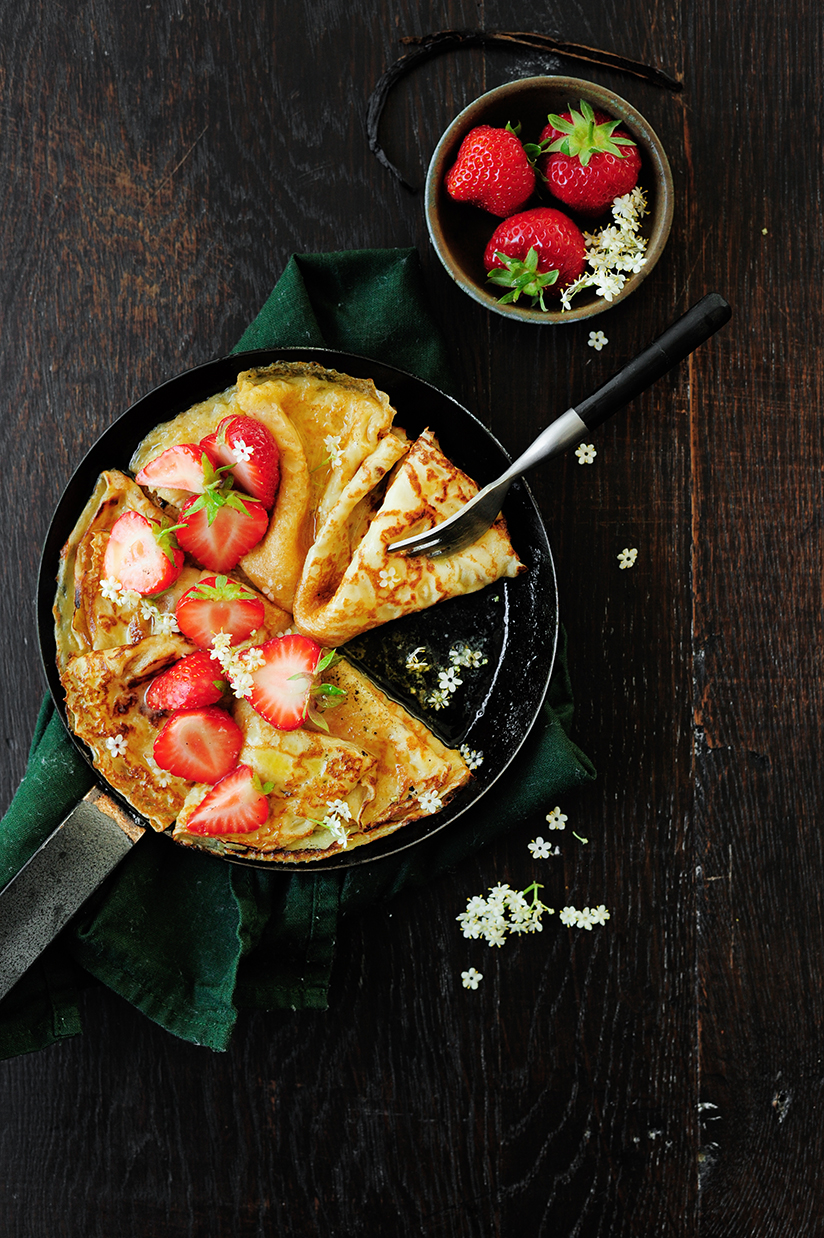 Who else likes pancakes? I love them in every version, sweet or savory.
Now, during spring time, they're delicious soaked in a butter sauce with elderflower syrup and served with sweet, juicy strawberries. Easy, fast and with great flavors. A tasty proposition for a sweet breakfast or dessert.

Ingredients
pancake batter
250 ml milk
1 organic egg
1 tablespoon elderflower syrup
100 g flour
butter sauce with elderflower syrup
50 g butter
70 ml elderflower syrup
Instructions
Prepare the batter for the crepes. Sift flour into a bowl, add the egg, syrup and milk. Stir until a smooth batter. Heat a skillet over medium heat and lightly grease it with oil, cook thin pancakes in portions. Then fold into triangles.
Heat the butter over medium heat in the skillet, add the syrup and stir. Add 4 pancake triangles, soak in the sauce and flip. Warm through and serve immediately with strawberries, sprinkled with icing sugar or add vanilla ice cream!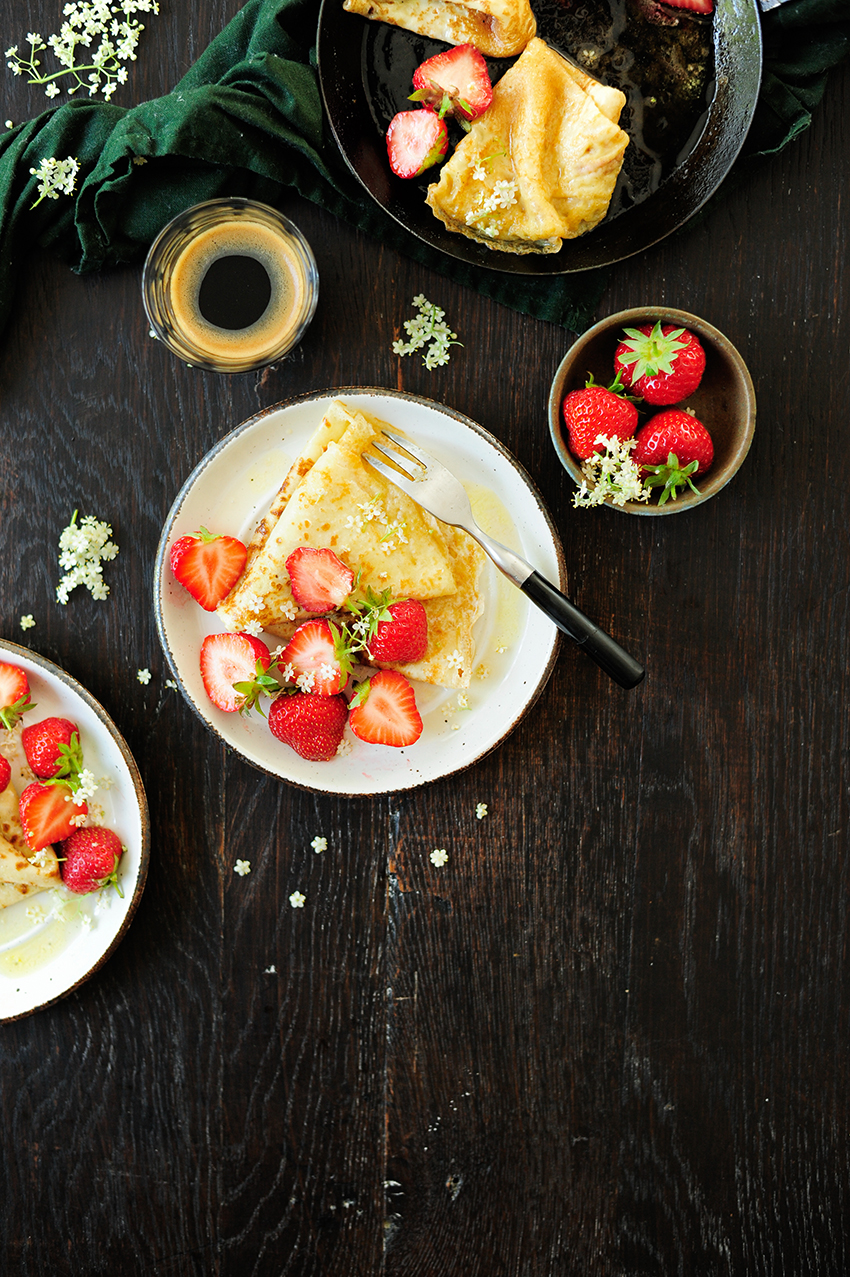 //= __('Print recipe (no photos)', 'servingdumplings' );?> //= __('Print recipe (with photos)', 'servingdumplings' );?>