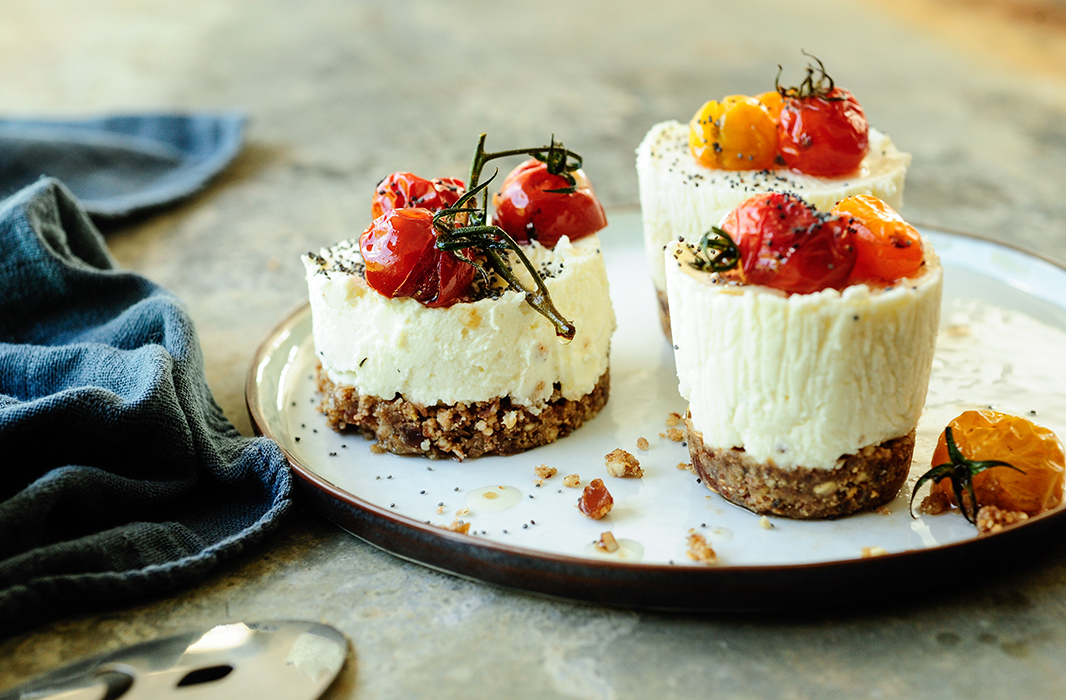 Creamy cheesecakes with goat cheese on a crispy crackers crust, served with roasted cherry tomatoes and poppy seeds. The crust is slightly sweetened with dates and makes a nice contrast with the salty cheese and sour tomatoes. This is a great party snack.
Ingredients
crust
100 g dried, unsweetened dates
50 g whole-grain crackers
50 g pecan nuts
1 tablespoon melted butter
goat cheese filling
400 g soft goat cheese
100 ml heavy cream
2 tablespoons cornstarch
salt and freshly ground pepper
decoration
200 g cherry tomatoes
2 tablespoons extra virgin olive oil
3 tablespoons balsamic vinegar
2 cloves garlic, finely chopped
poppy seeds for sprinkling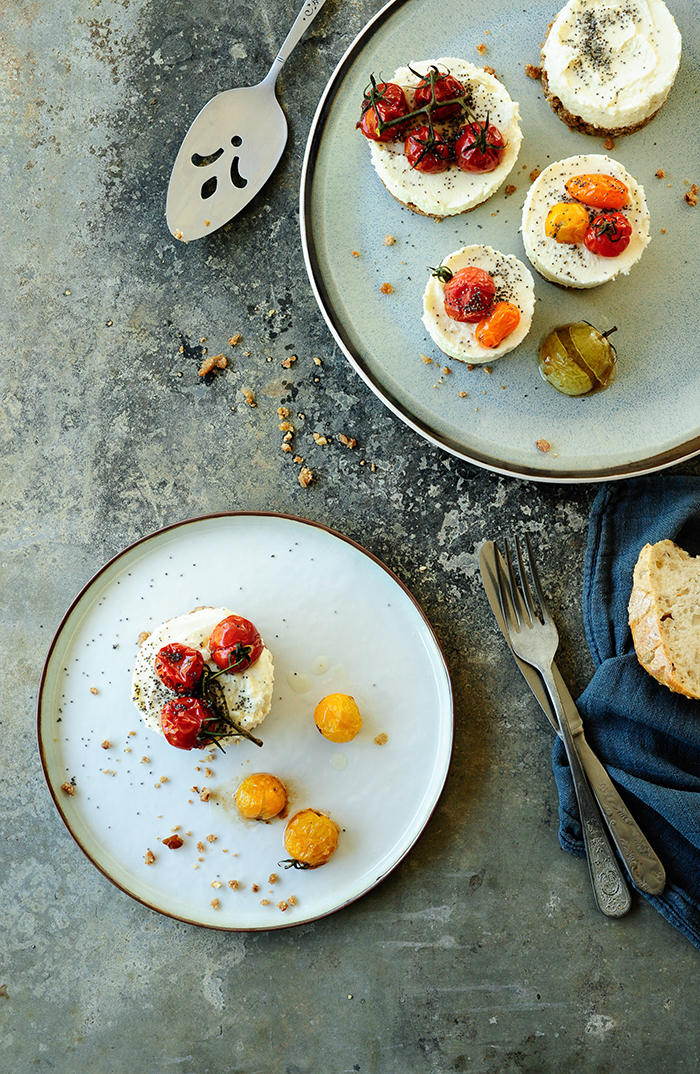 Instructions
Take some small cups, glasses or muffin moulds in different sizes. Wrap the bottom and sides with cling film.
Put the crackers, dates and nuts in a foodprocessor. Add the melted butter and pulse until finely chopped. Pour the crust into the moulds and pat firmly into place using a spoon. Set aside.
Place the goat cheese in a bowl and season with salt and pepper. In a small saucepan, bring the cream to a boil, add the cornstarch and stir. Add to the goat cheese and stir until smooth. Pour into the moulds and set aside for an hour or more in the refrigerator.
Place the tomatoes in a pan. Add the olive oil, vinegar and garlic. Bake for 15 minutes at 180°C. Remove from the oven and allow to cool.
Before serving, remove the cheesecakes from the refrigerator and gently remove them from the moulds. Garnish with tomatoes and sprinkle with poppy seeds. Enjoy!