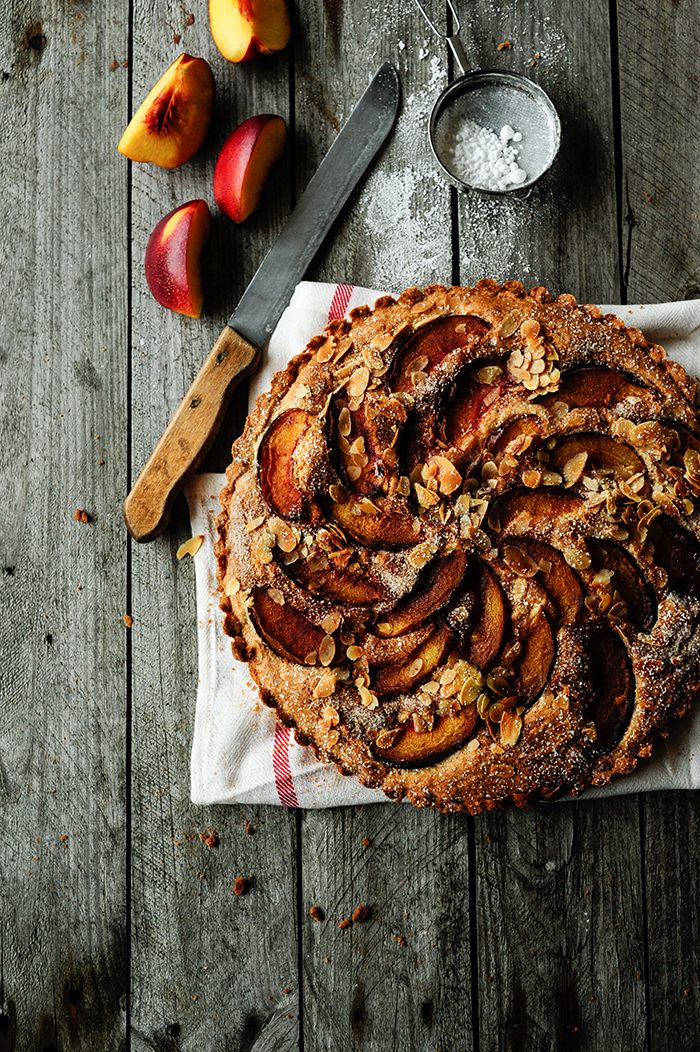 Celebrate the end of the summer in style with this ginger cake with nectarines. It's  moist with juicy fruits and  a crunchy almond batter that goes perfectly with ginger and nectarines. Simple, yet an elegant dessert.
Ingredients
300 g flour
200 g sugar
125 g butter at room temperature
2 teaspoons baking powder
2 eggs
2 teaspoons freshly grated ginger
3 nectarines
crunchy topping
3 tablespoons flaked almonds
2 tablespoons sugar
1 tablespoon cinnamon
1 tablespoon grated nutmeg
1 tablespoon dried ginger
powdered sugar for decorating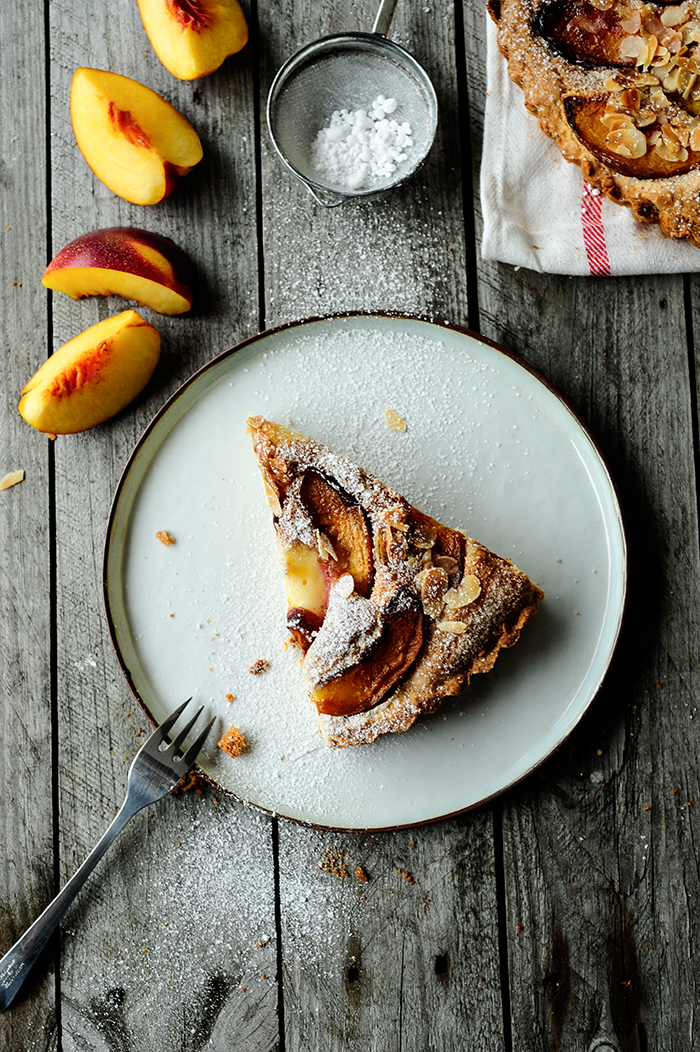 Instructions
In a large bowl, mix the butter with sugar and eggs. Sift the flour and baking powder and add ginger. Stir until combined and put the batter into a 22 cm buttered pie pan. Cut the nectarines into thick slices and place them on top of the cake.
Combine all the ingredients for the topping  and sprinkle on top of the cake. Bake for 35 – 40 minutes at 180°C.
Allow to cool and dust with icing sugar. Enjoy!