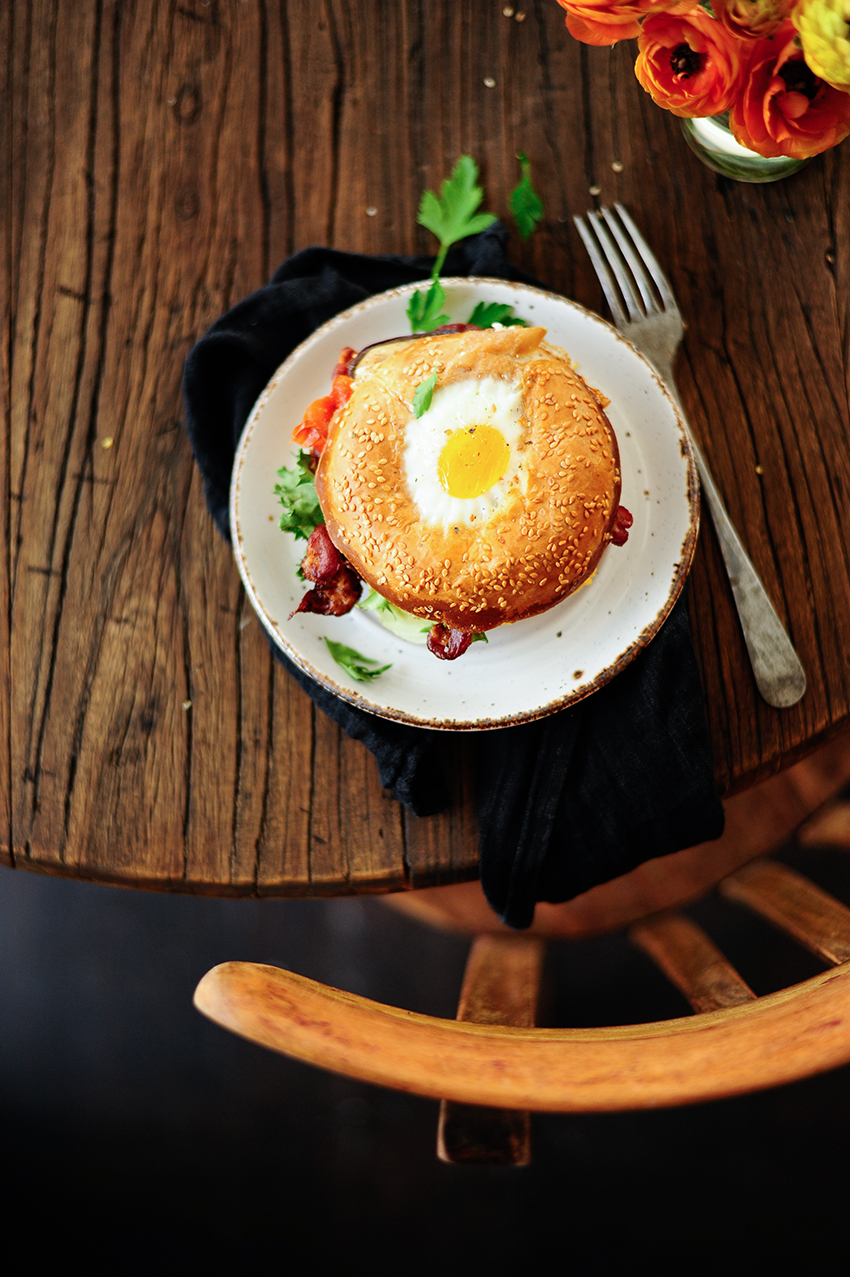 Have you ever tried to cook eggs in the holes of your bagels? It's so tasty and special too, because the bagels  are toasted in butter just until brown and crispy. And the combination with hummus, roasted veggies and bacon is so good, i'm loving it.
This isn't a breakfast that you can make ahead, but once the veggies are roasted and bacon cooked, it's quick to assemble the sandwich and serve it as a weekend brunch or lunch. Perfect treat if you ask me!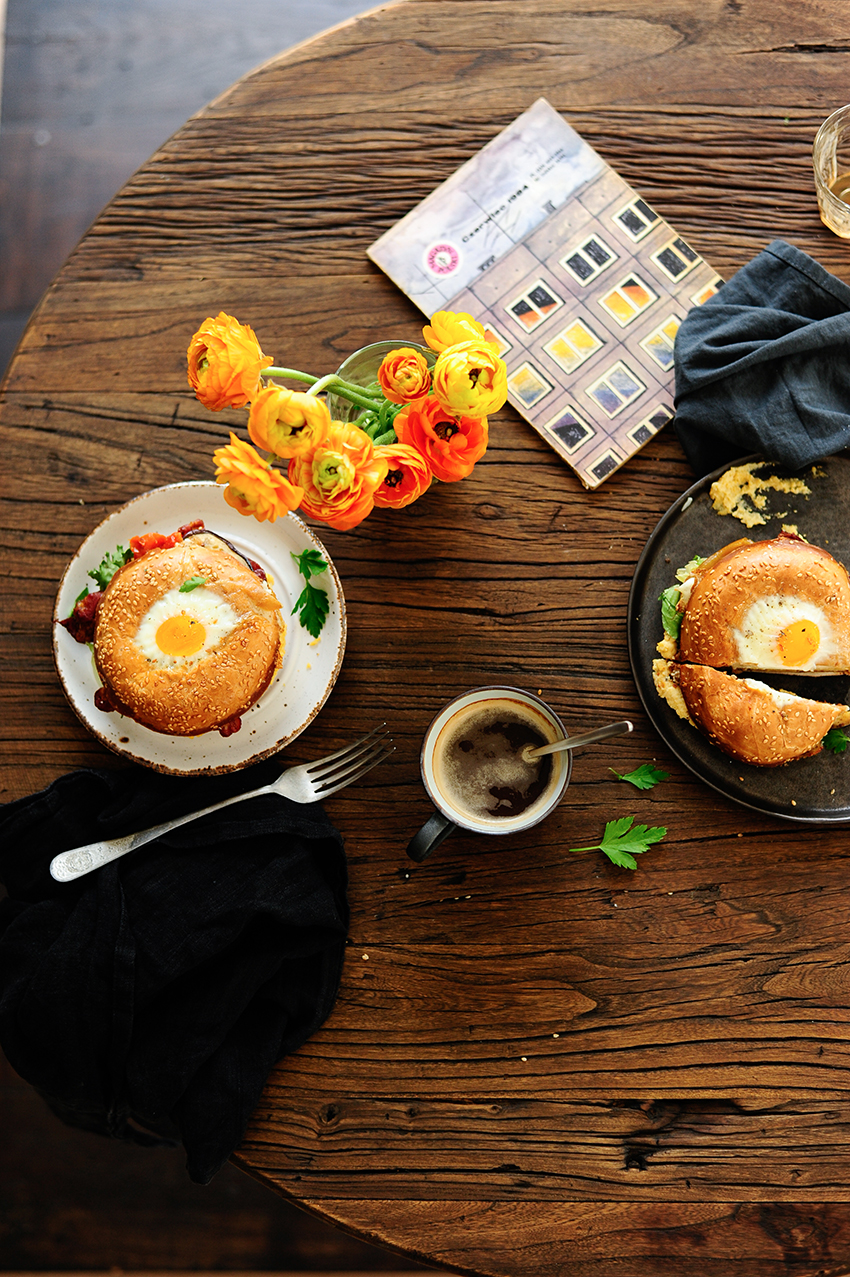 Ingredients
2 bagels
2 organic eggs
2 tablespoons butter
hummus
roasted bell pepper and eggplant
4 slices cooked bacon
1 handful greens
salt + pepper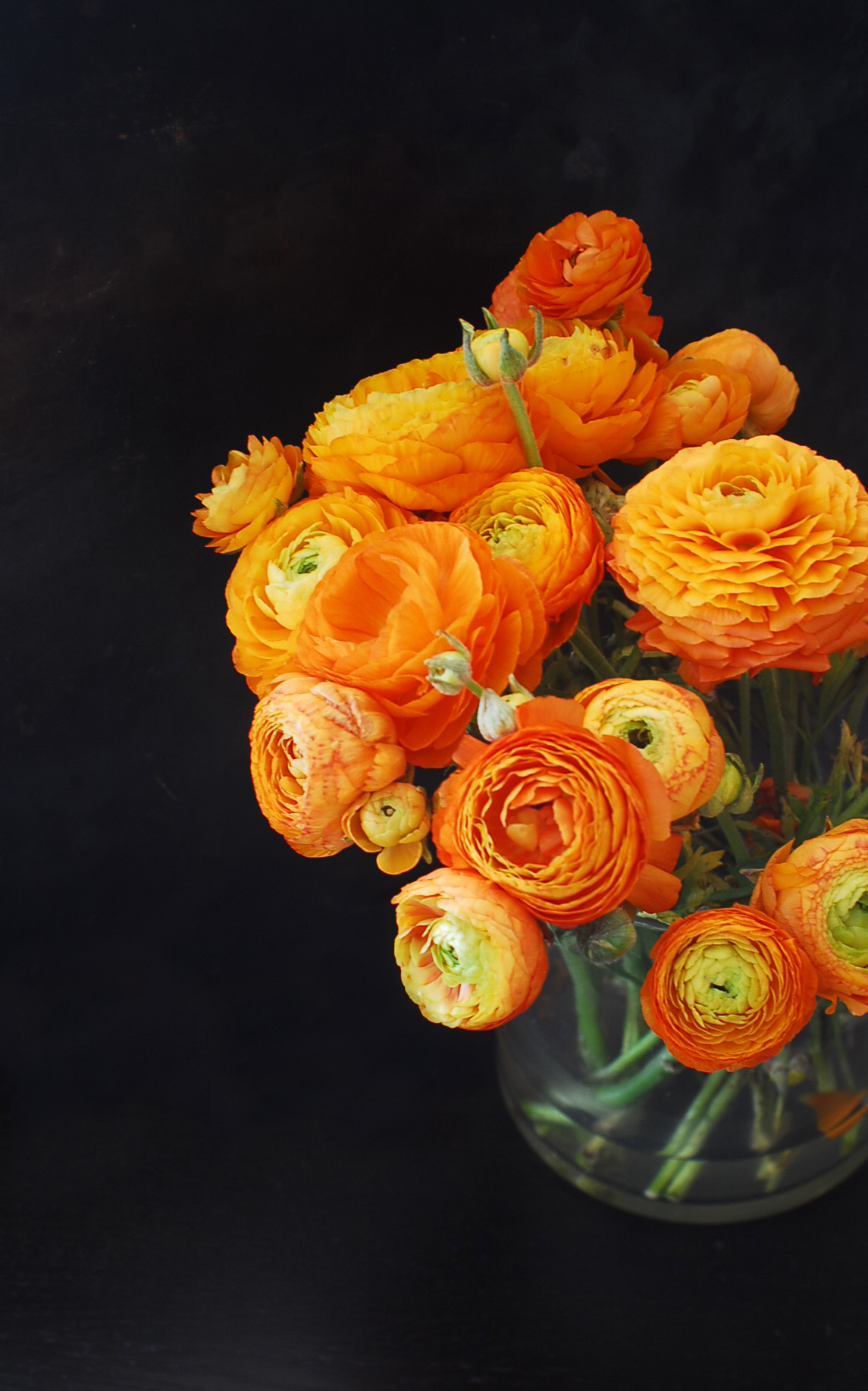 Instructions
Cut the bagels in half .
Melt the butter in a skillet over medium high heat. Add the bottom of the bagel, cut side down and toast. Remove from the skillet and add the top half of the bagels, cut side down, to the skillet. Crack an egg into each hole and cook for 1 minute. Transfer the skillet to the oven and bake 8 minutes at 180°C until the eggs are set.
To assemble, spread hummus, add the bacon, roasted veggies and a handful of greens. Finish with the top bagel and season the eggs with salt and pepper. Enjoy!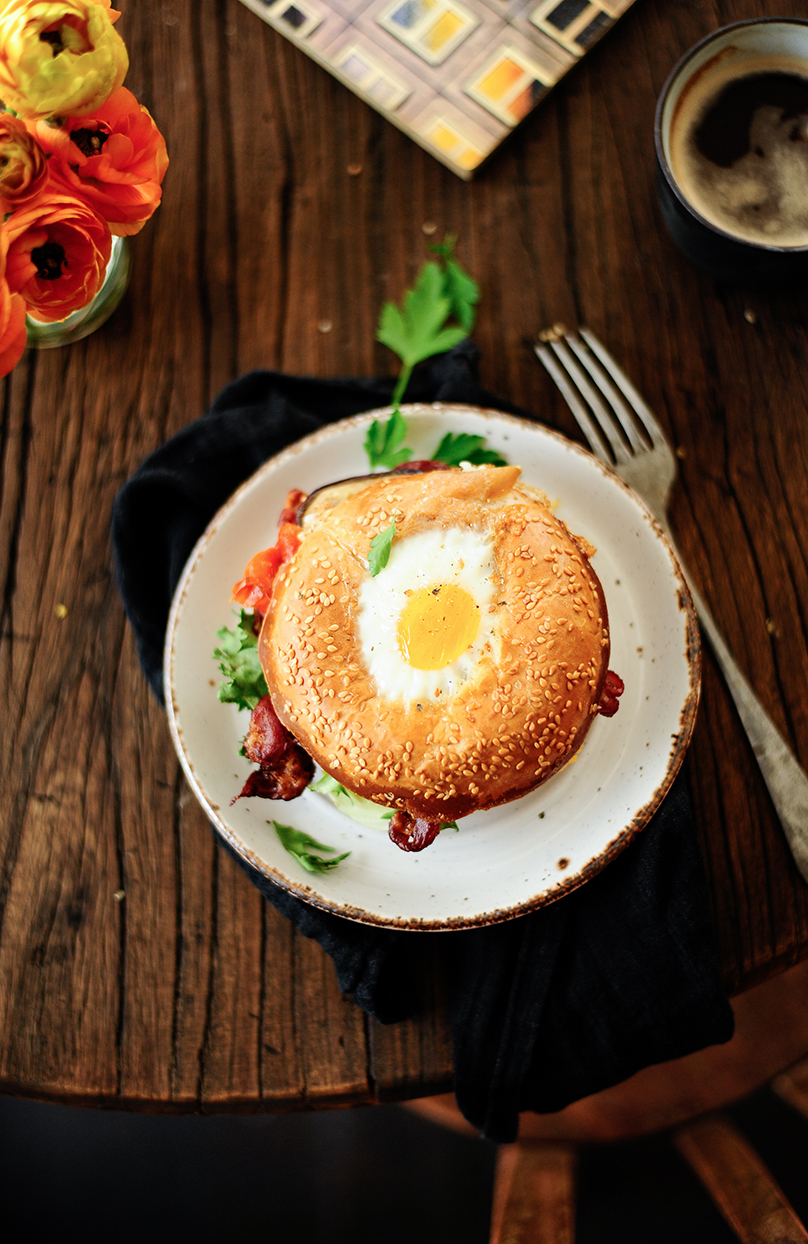 //= __('Print recipe (no photos)', 'servingdumplings' );?> //= __('Print recipe (with photos)', 'servingdumplings' );?>