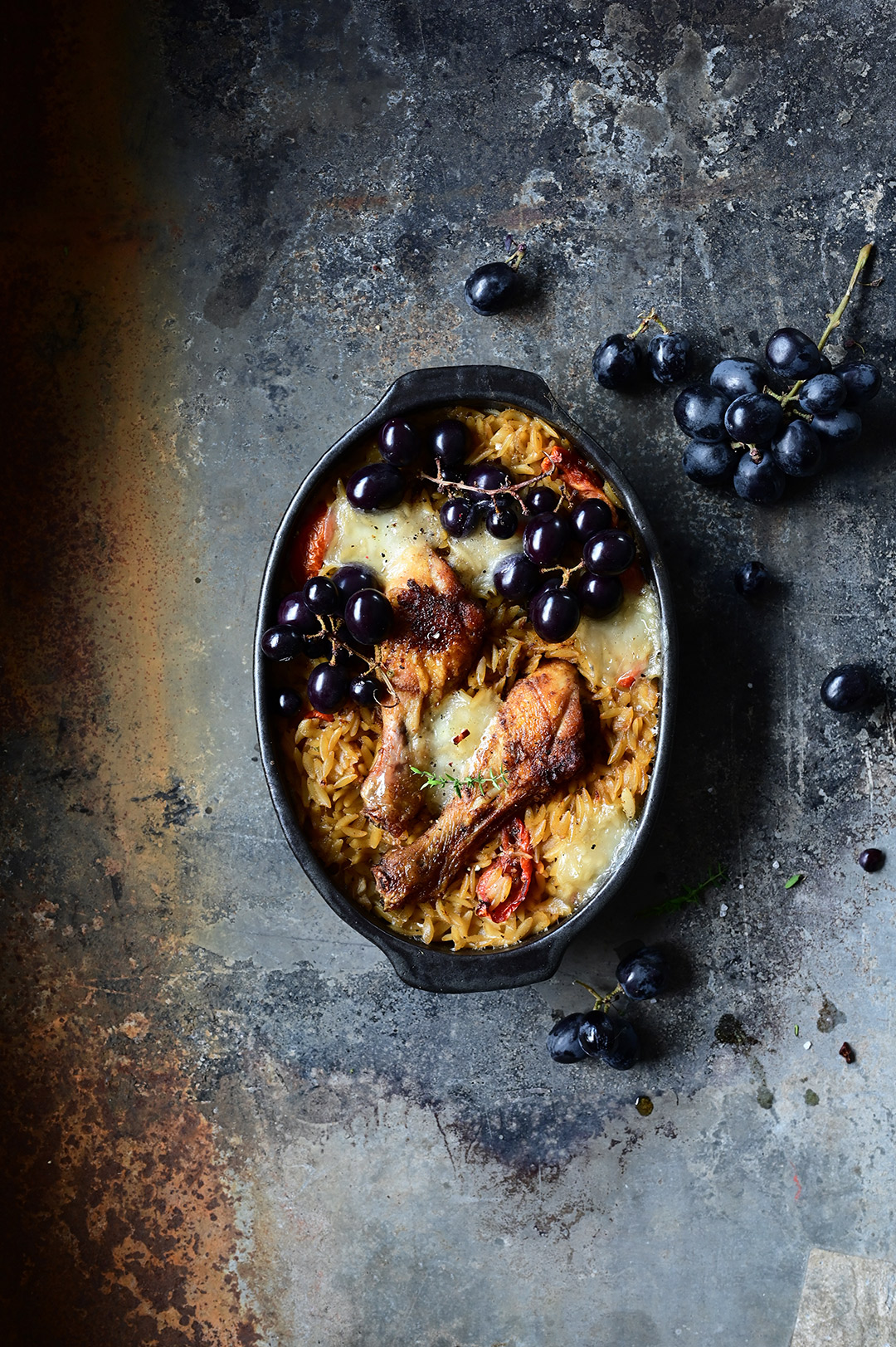 Why use a lot of pots and pans when chicken and orzo can be cooked in one? This roasted chicken with grapes and orzo is ridiculously easy to make, perfectly buttery and delicious with lots of melted cheese. This could be the most comforting meal ever.
Roasted chicken nestled in a mixture of tiny orzo pasta with sun dried tomatoes, grapes and mozzarella. Of course, as you would expect, layers of flavor from onions, garlic, and a few spices.
The final addition of mozzarella and grapes, just before serving, completes this chicken orzo for me.
If you've never roasted grapes, then let me just tell you that it's something you should try. Grapes will instantly upgrade your main course, when roasted they caramelize and their sweet flavor intensifies, the juices mingle together with the savory flavors forming a very happy marriage.
It's my kind of dish and the kind of dish I could have every single day for lunch or dinner. What's not to like?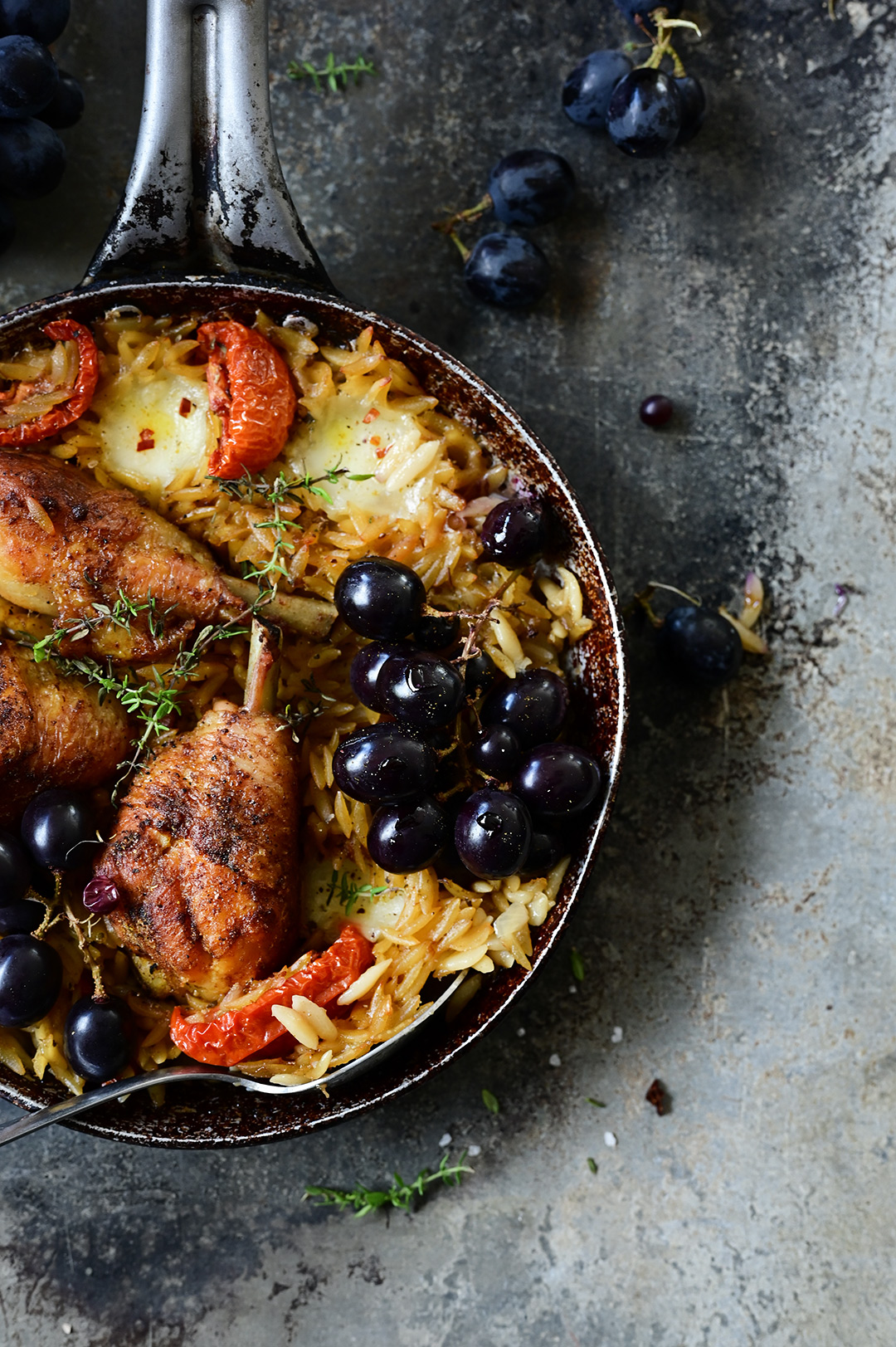 Ingredients
8-10 chicken legs
300 g orzo
4 shallots, finely chopped
6 garlic gloves, finely chopped
200 g sun dried tomatoes
1/2 lemon
700 ml chicken broth
3 tbsp olive oil
1 tbsp butter
1 tsp paprika
1 tsp dried oregano
1 tsp dried thyme
sea salt + black pepper
to finish
150 g mozzarella
200 g grapes
2 tbsp pine nuts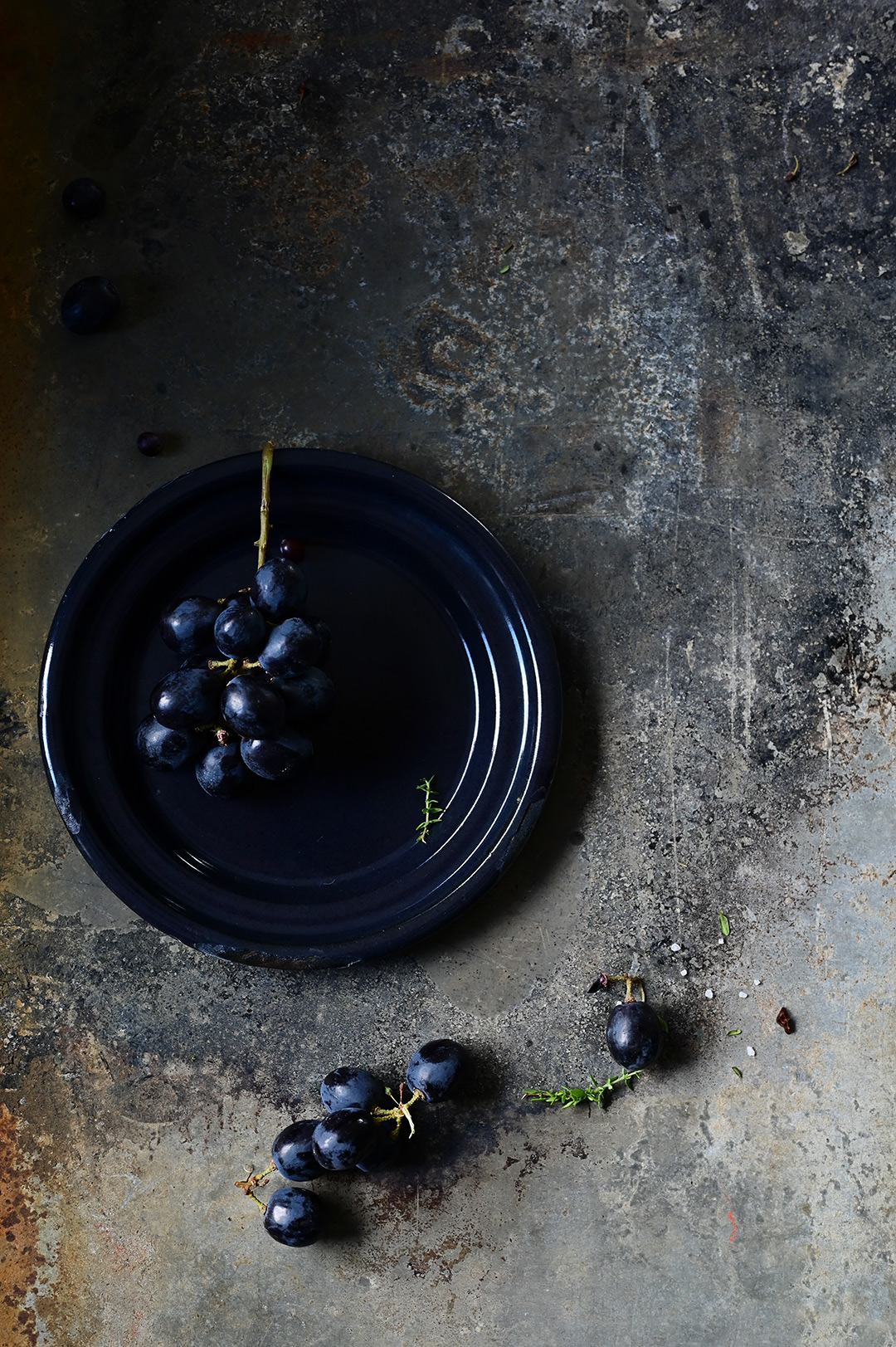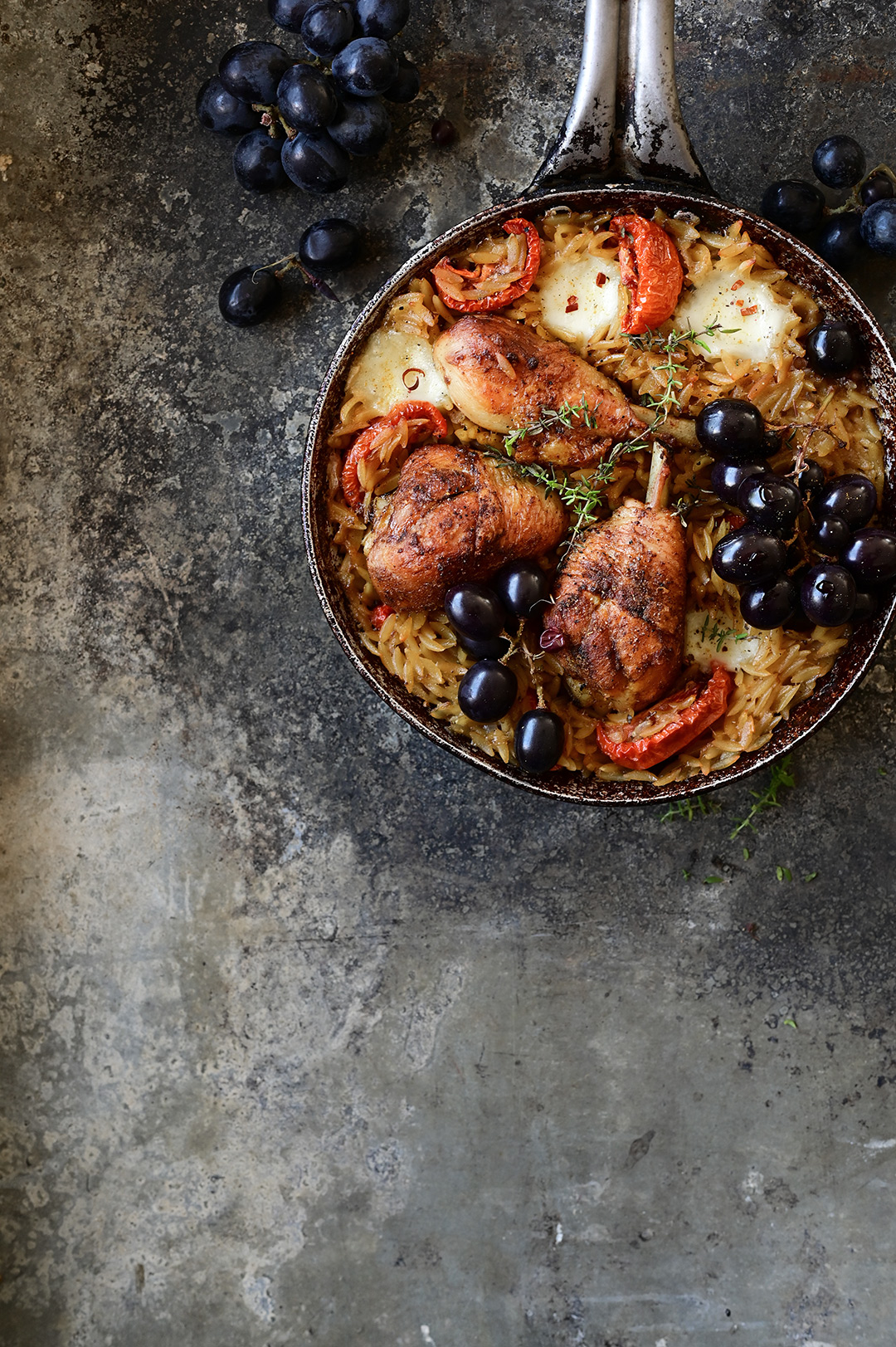 Instructions
Heat the butter in a large skillet or a dutch oven over high heat. Add the chicken and sear on both sides until golden brown, about 10 minutes on both sides. Sprinkle with sea salt, pepper and paprika. Remove the chicken from the pan.
Reduce the heat and add olive oil. Add shallots and garlic, cook until soft for about 5 minutes. Add orzo and toast for 3 minutes. Stir in the sun dried tomatoes, add chicken broth and a pinch of salt and pepper. Remove from the heat and place the chicken on top. Drizzle with lemon juice, season lightly with oregano, thyme, paprika, salt and pepper.
Transfer to the oven and roast for about 30 minutes at 190°C or until the chicken is cooked through.
Remove from the oven, add mozzarella and grapes, sprinkle with pine nuts and return to the oven for about 5-10 minutes. Serve.