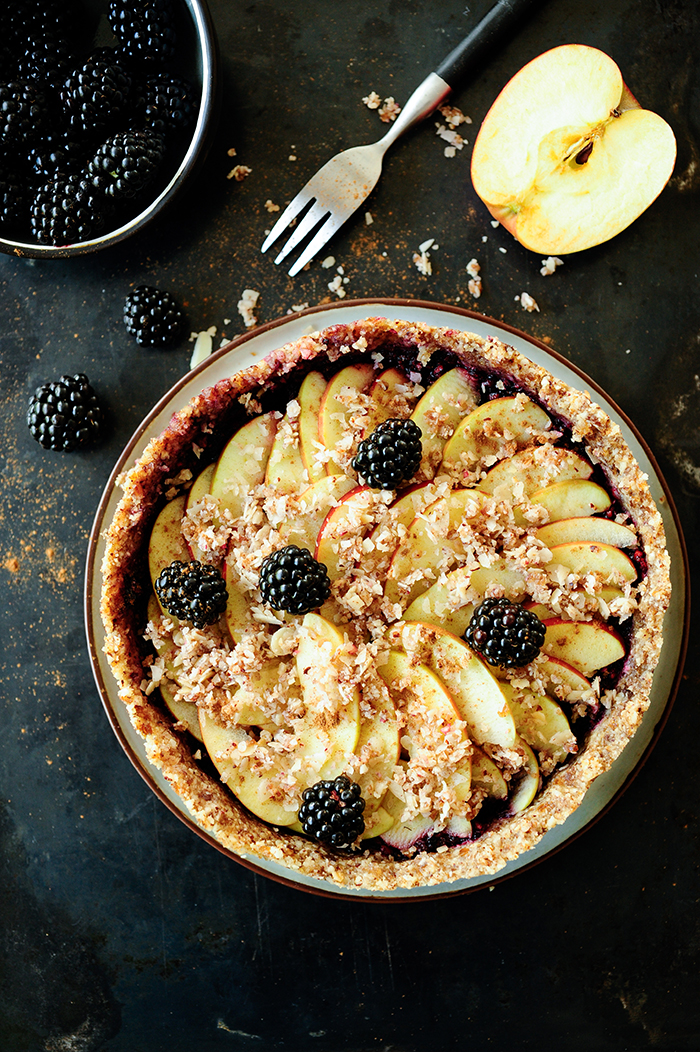 This raw apple pie is super crunchy, delicious and without sugar. It's full of apples, nuts and juicy blackberries. The sugar is replaced with dried dates, this makes the pie healthy with pure flavors and vitamins. That's what I like:)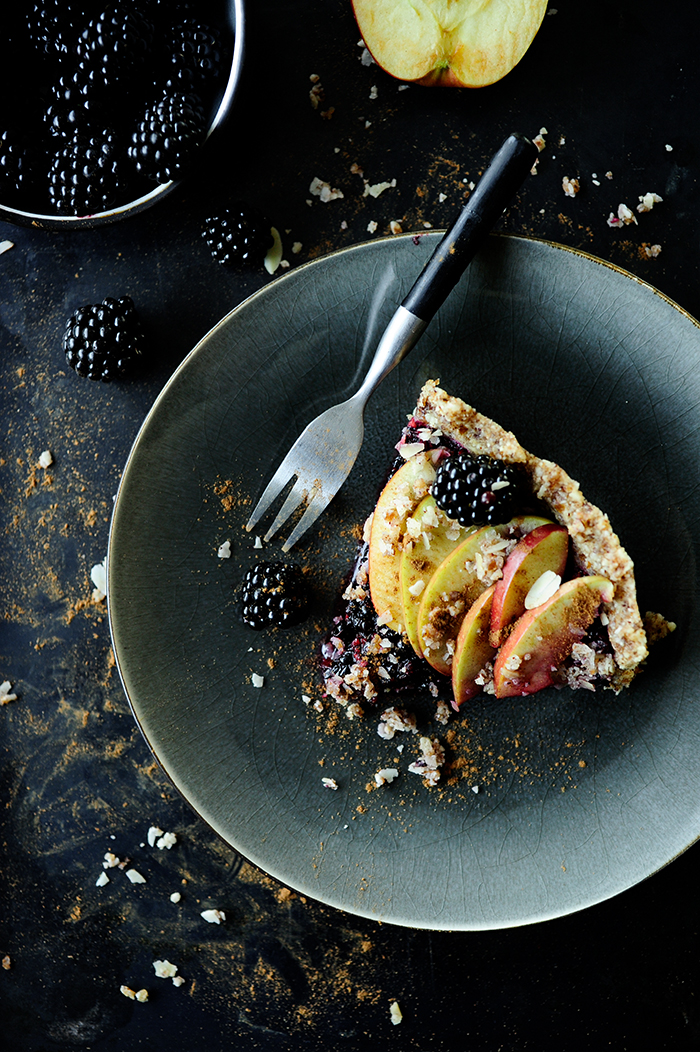 Ingredients
the crust
150 g walnuts, soaked for an hour
150 g dried dates, unsweetened
50 g flaked almonds
1/4 ripe avocado
1/2 teaspoon cinnamon
the filling
2 sweet apples
250 g blackberries
1 teaspoon cinnamon
topping
1 sweet apple
1 teaspoon lime juice
2 dates
a handful almonds
a handful walnuts
cinnamon and a handful blackberries for decoration
Instructions
Put all the  ingredients for the crust in a food processor and blend. Pour the crust in a 18 cm pie pan greased with rapeseed oil. Pat firmly into place, you can use a glass to bring the crust up the sides of the pan. Then place in the fridge.
Peel and grate the apples for the filling. Add the cinnamon and blackberries, then mash with a fork. Pour trough a strainer. You can drink the juice, you don't need it for the cake:)
For the topping; cut the apple into quarters, remove the seeds and cut into thin slices. Drizzle with lime juice and set aside. Put the dates, walnuts and almonds in a food processor and blend.
Take the cake tin out of the fridge, pour the apple-blackberry filling and garnish with sliced apples. Sprinkle with cinnamon and the walnut-almond-date mixture. Decorate with blackberries. Enjoy!