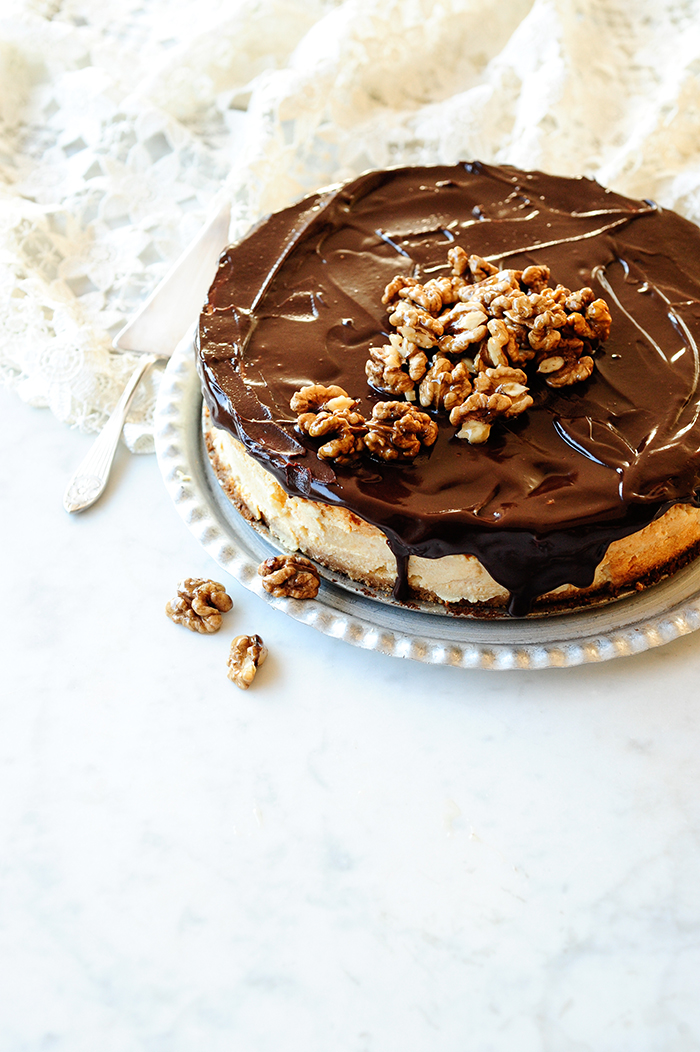 Creamy honey cheesecake with a chocolate crust and walnuts. The dark chocolate sauce contrasts perfectly with the light cheesecake. It's a dazzling combination of tastes, enjoy!
Ingredients
crust
150 g biscuits
2 tbl sugar
50 g butter, melted
cheesy filling
1 kg cottage cheese, grounded twice
200 g sugar
1/2 cup honey
1/4 cup heavy cream
3 tbl flour
1 tps vanilla extract
1 tps lime zeste
4 eggs
2 egg yolks
ganache topping
50 ml double cream
100 g dark chocolate
1 tbl butter
also
1 cup walnuts
1/4 cup honey
1 tbl potato starch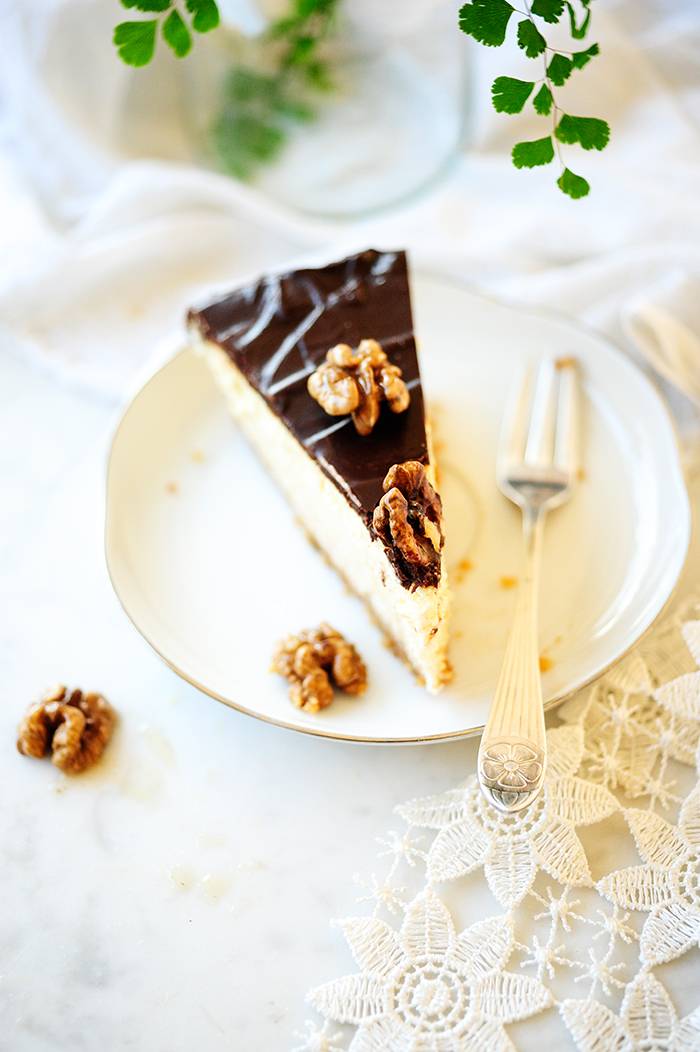 Instructions
Blend the cookies with sugar and melted butter. Put the mixture in a 23 cm springform pan, grease with butter and spread the cookie crumbs evenly. Bake at 180°C for 10 minutes. Remove from the oven and let cool.
Preheat the oven to 260°C.
Put all the ingredients for the cheese filling in bowl and mix. Pour into the springform pan and bake for 15 minutes. Then reduce the temperature to 100°C and bake for one hour. Turn off the heat, leave the door halfway open and let the cheesecake cool in the oven for an hour. Then chill in the refrigerator.
Heat the honey with the potato starch, add nuts and stir. Remove from heat and spread out on a piece of parchment paper to cool.
Brake the chocolate into small pieces in a bowl. Pour the cream in a saucepan, add the butter and bring to a boil. Remove from heat and pour into the bowl with chocolate, stir everything together until chocolate is melted.
Remove the cheesecake from the springform pan, spread the top with ganache topping and sprinkle with nuts.
Bon Appetit!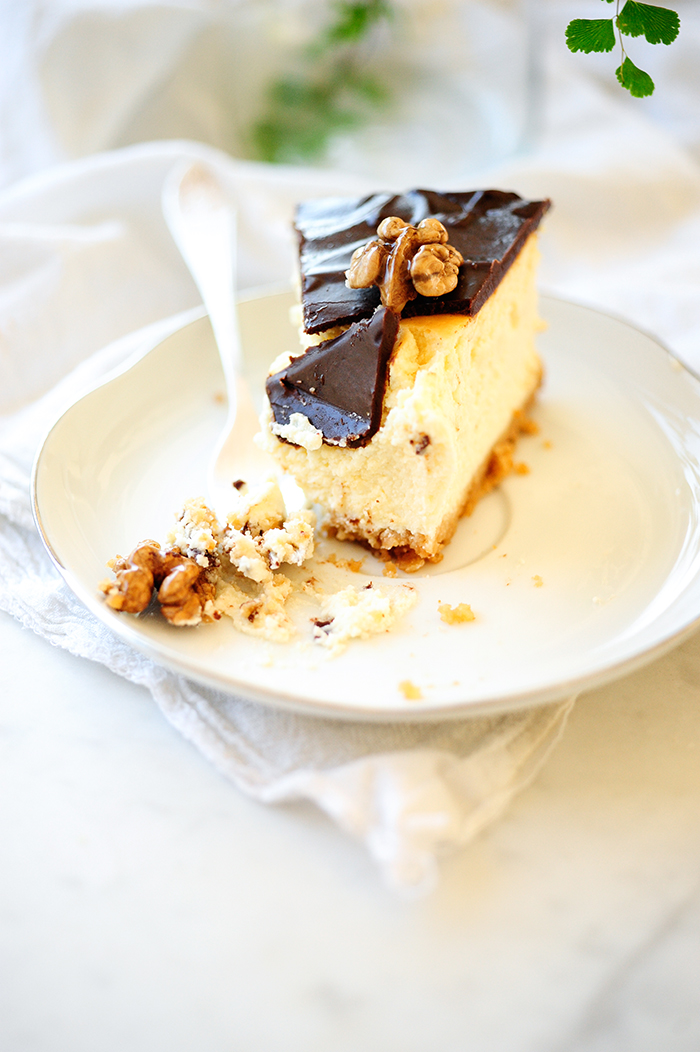 //= __('Print recipe (no photos)', 'servingdumplings' );?> //= __('Print recipe (with photos)', 'servingdumplings' );?>