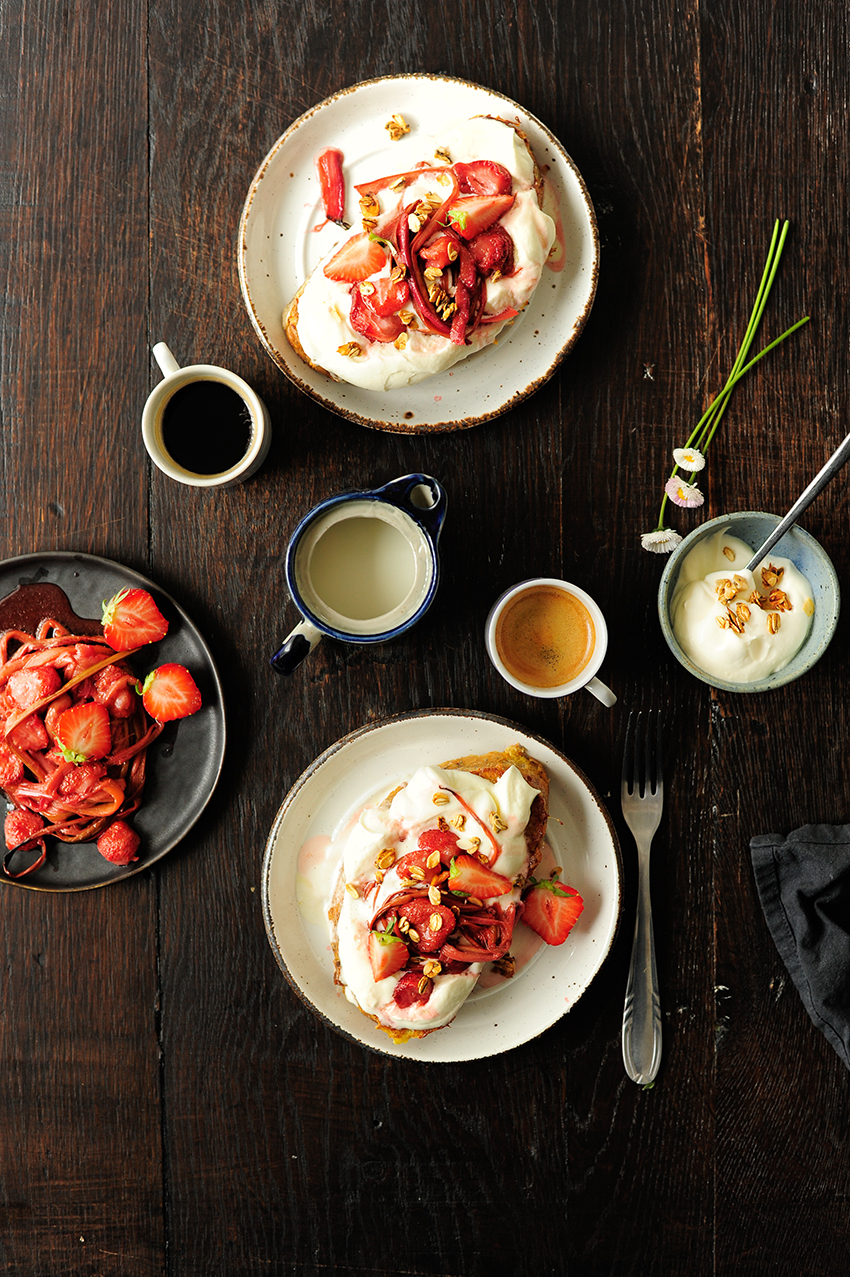 Wentelteefjes met aardbeien? Yes please!
Verloren brood met een beetje yoghurt of slagroom en geroosterde aardbeien, vooral in combinatie met rabarber is het onweerstaanbaar. Dit ontbijt heeft alles in één: het is romig, zacht, warm en knapperig … heerlijk tot de laatste kruimel.
Dit heb je nodig
2 sneetjes zuurdesembrood
2 bio eieren
1/4 glas melk
snuifje zout
2 el vanillesuiker
1 klontje boter
100 g rabarber
200 g aardbeien
1 el kokosolie
4 el agavesiroop
200 ml volle room of Griekse yoghurt
1 tl agavesiroop
Zo maak je het
Snij de rabarber met behulp van een dunschiller in lange dunne slierten. Snij de aardbeien in twee. Laat de kokosolie smelten in de magnetron en meng met de agavesiroop. Doe het fruit in een ovenschaal en meng met kokosolie. Rooster gedurende 15 minuten op 190°C, roer en rooster verder gedurende 10 minuten.
Meng in een platte schaal de eieren met melk, zout en suiker. Voeg de sneetjes brood toe en laat 10 minuten weken, draai om en laat ze nog 5 minuten staan.
Verhit de boter in een pan en bak de toast aan twee kanten goudbruin.
Klop ondertussen de room op met de siroop.
Serveer de  wentelteefjes met slagroom, geroosterde rabarber en aardbeien. Bestrooi met granola, eet!