Abrikozentaartjes met honing en tijm. Boordevol verse zomerse smaken. Klaar in 30 minuten, heerlijk zoet en onweerstaanbaar. Eigenlijk kan je ze beschouwen als twee-ingrediënt-taartjes. Naast de abrikozen en het bladerdeeg heb je vast en zeker alles bij de hand.
Ze zijn gemaakt met een knapperig bladerdeeg, verse abrikozen, zoete honing, citroen en tijm. Makkelijk, heerlijk, super eenvoudig en snel klaar. Lekker met zure room, Griekse yoghurt of slagroom.
Tijm zorgt voor een mooie bloemige ondertoon, terwijl de zure room de zoetheid van het fruit doorbreekt. Een eenvoudig zomers dessert met verse abrikozen in de hoofdrol!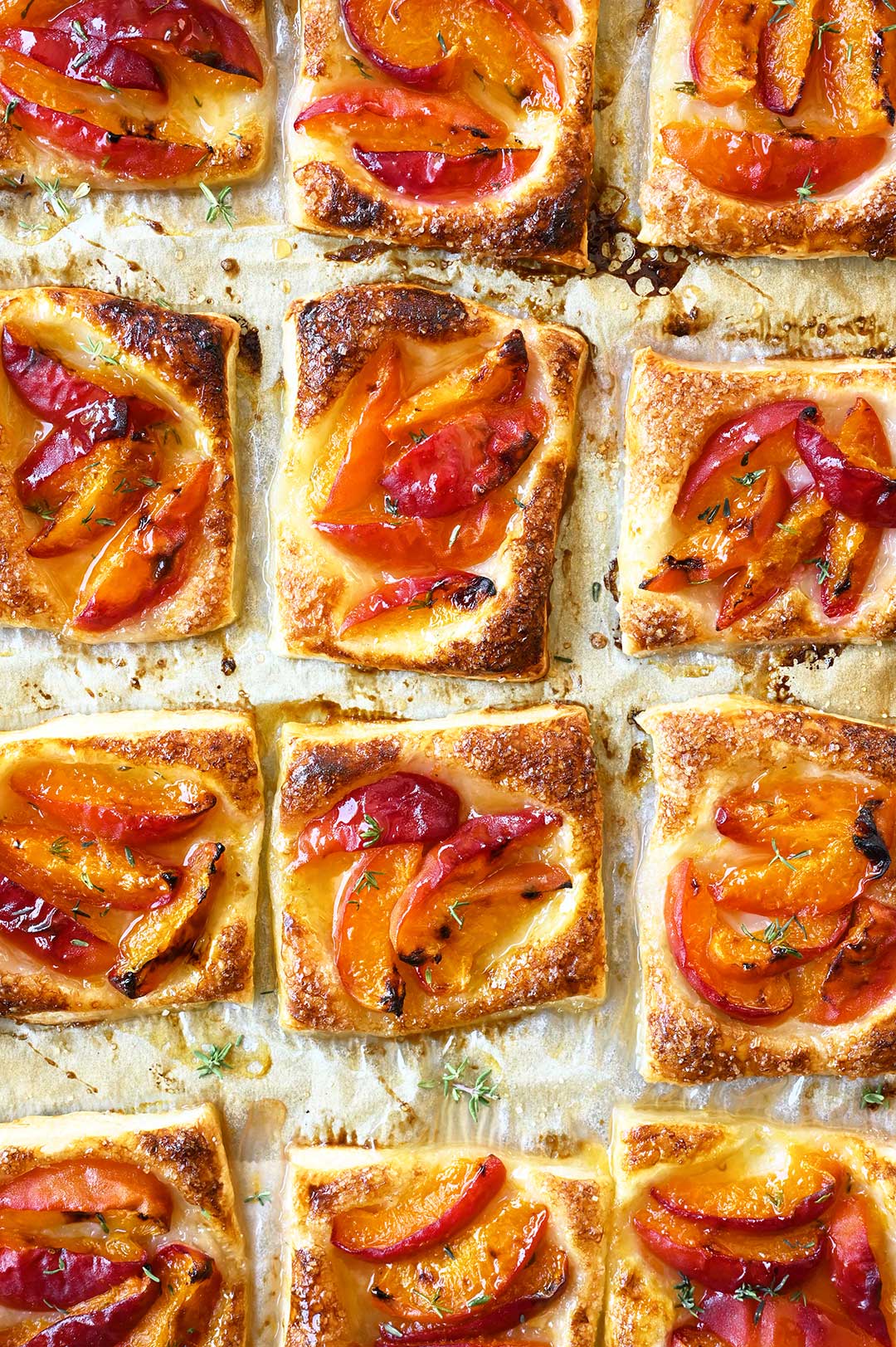 Misschien vind je deze ook lekker:
Rabarber en aardbeien-galette
Cheesecake met blauwe bessen
Amandeltaartjes met bosbessen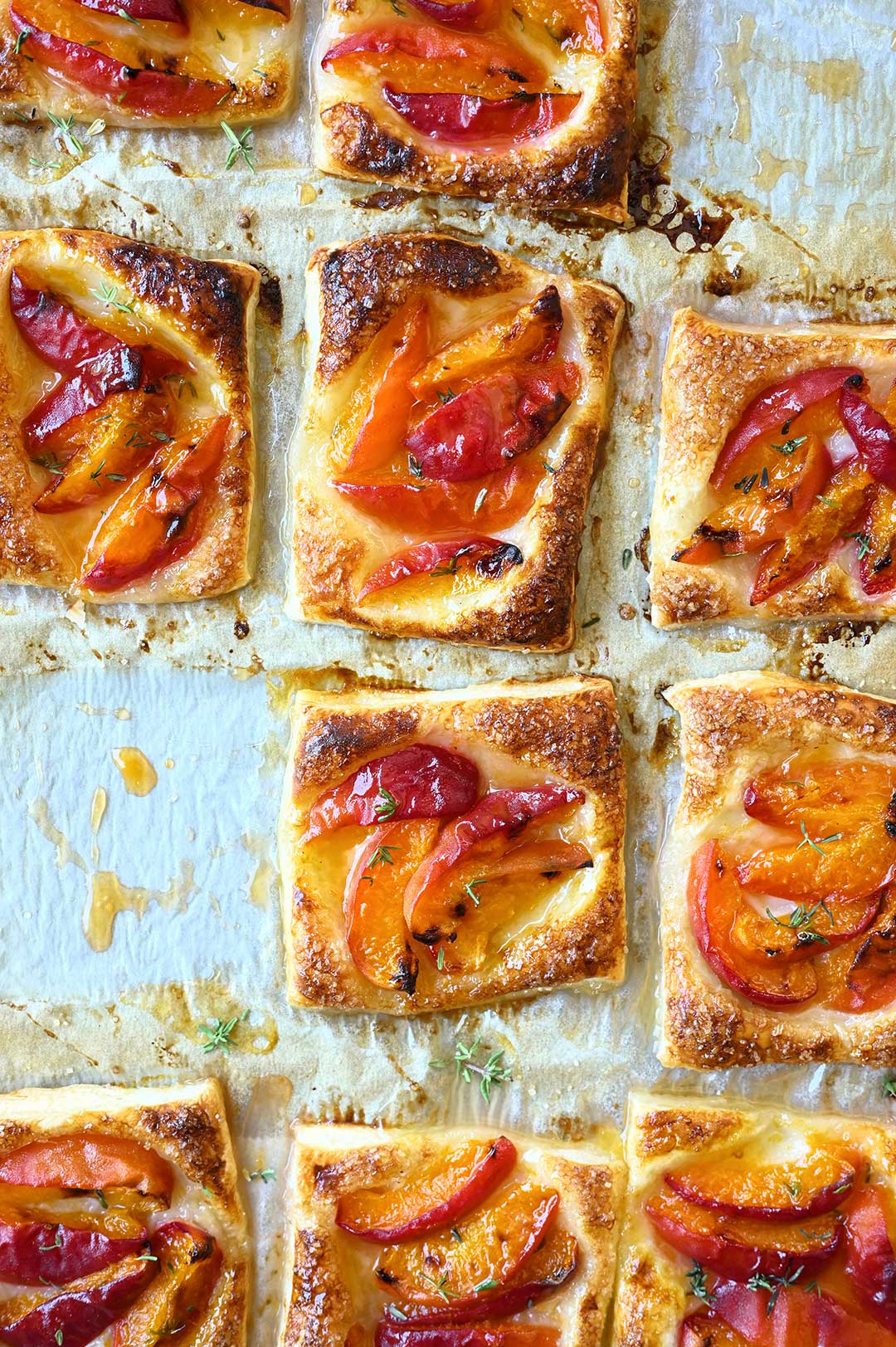 Wil je op de hoogte blijven van mijn nieuwe recepten? Abonneer je dan op mijn NIEUWSBRIEF.
Dit heb je nodig
250 g bladerdeeg (vierkant)
400 g zoete rijpe abrikozen, ontpit en in plakjes gesneden
1 el honing
1 tl citroensap
1 tl verse tijmblaadjes
1 ei + 1 tl melk, opgeklopt
grove suiker
zure room om te serveren (optioneel)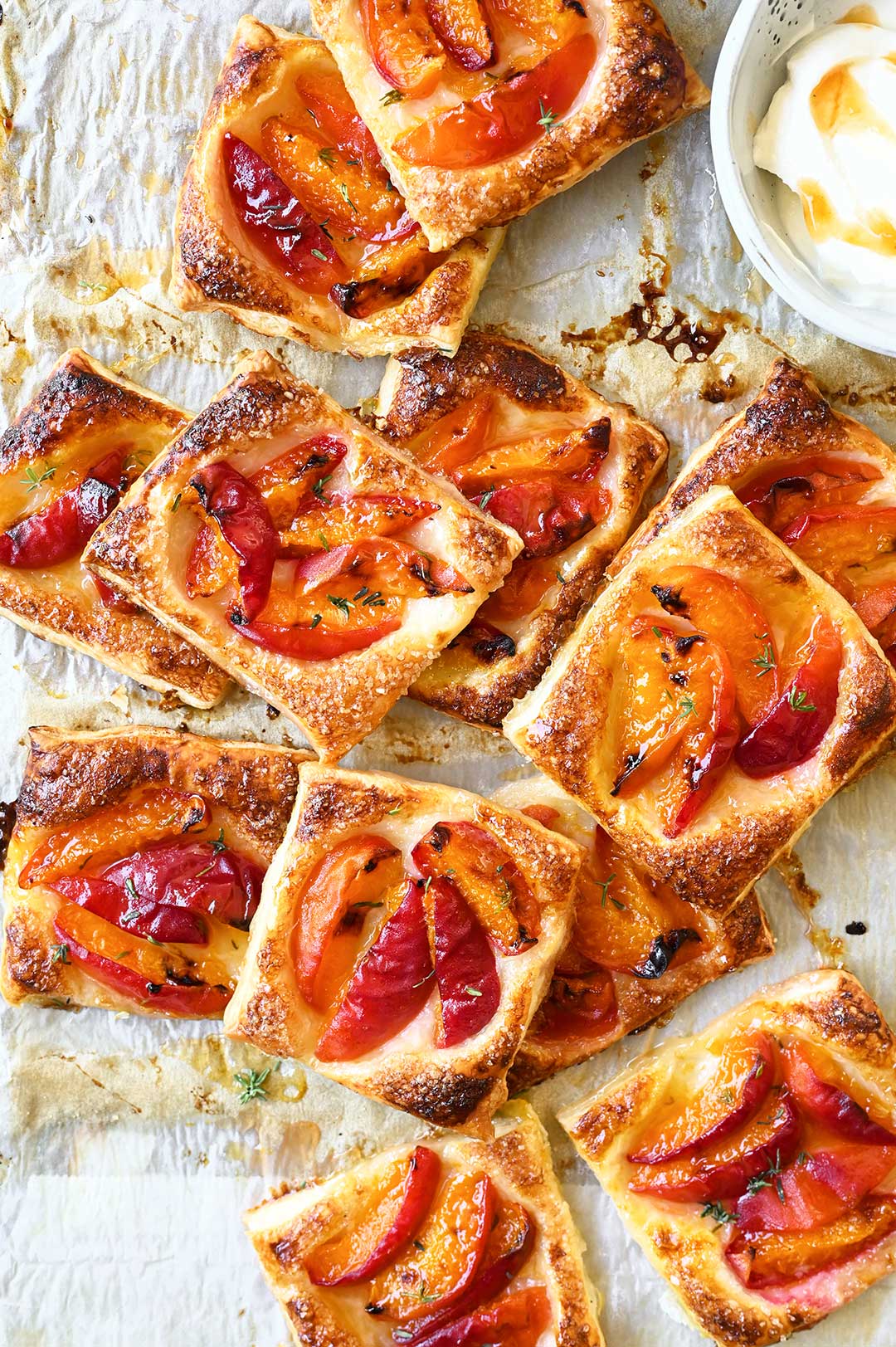 Zo maak je het
Verwarm de oven voor op 200°C.
Meng de abrikozen met honing, citroensap en tijm in een middelgrote kom.
Snijd het bladerdeeg in twaalf vierkantjes van 8 cm en leg ze op een met bakpapier beklede bakplaat.
Leg het fruit in het midden van elk vierkant en laat een rand van 1 cm over. Bestrijk de randen van het deeg met het opgeklopte ei en bestrooi met grove suiker. Bak gedurende 20 minuten goudbruin.
Laat lichtjes afkoelen en serveer met zure room. Smakelijk!
Als je dit recept uitprobeert, laat dan hieronder een reactie achter of deel je foto's op Instagram en vergeet niet om mij te taggen @anna_s_table. Ik kijk ernaar uit!