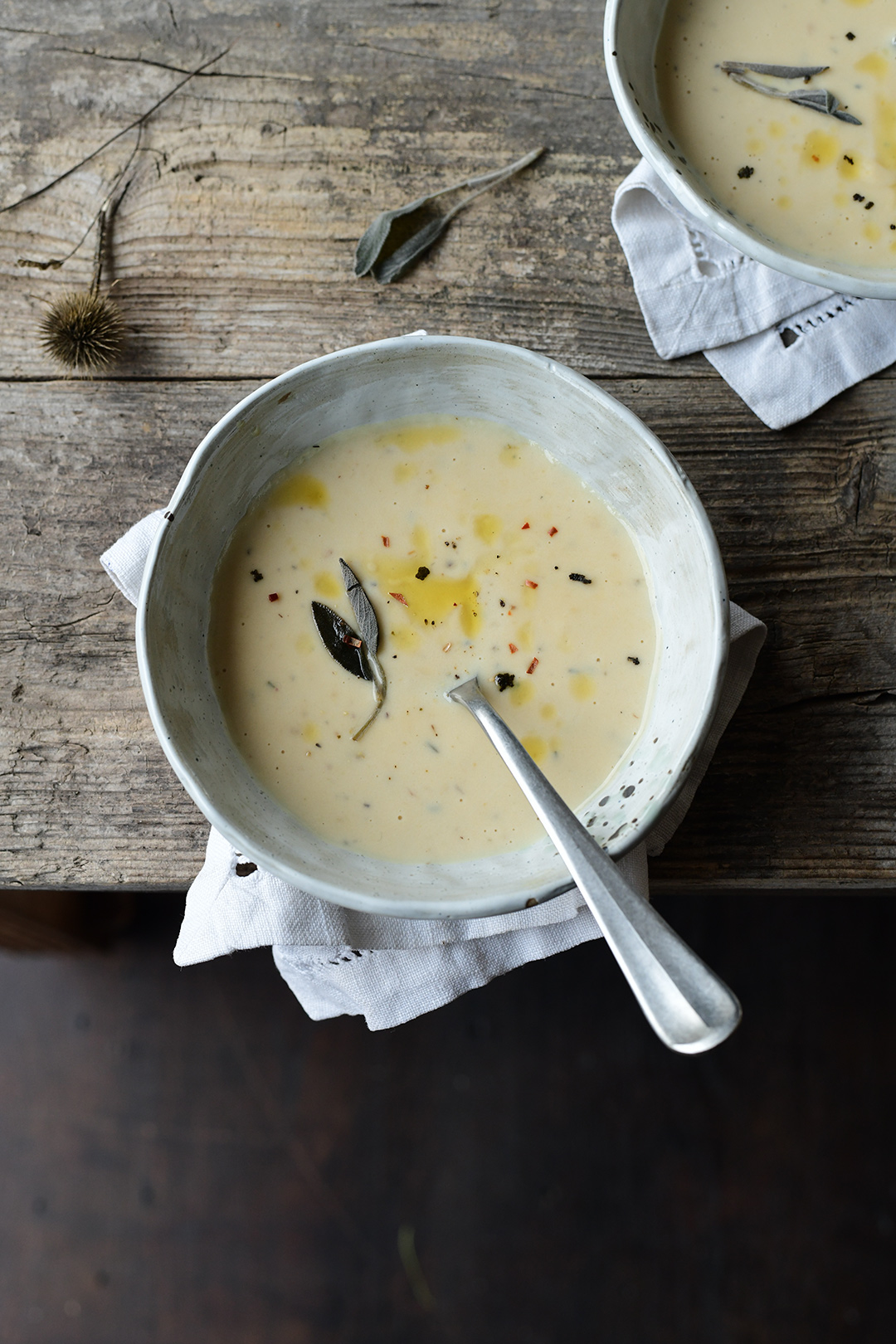 I love garlic, it's is an ingredient that I often use in my recipes. This soup is my homage to this magnificent herb.
I made this soup with roasted and fresh garlic cloves, vegetable broth and cheese spread to add more thickness and creaminess. Maybe you would expect an overpowering garlic taste, but the added step of roasting the majority of the cloves first, mellows out the garlic and creates a delicious, rich and almost slightly sweet flavor. This soup is smooth and garlicky (no way?!), it has got 5 whole heads of garlic and I probably smelled like garlic for a day, but it's so worth it!
It's such a simple soup, and therein lies the beauty. Onion, thyme, and homemade vegetable broth with garlic cloves, both roasted and simmered. The cheese spread, a squeeze of lemon and herbs to gently highlight the buttery and nutty notes in the garlic. All I can say is this soup is freaking delicious! 
Ingredients
4 whole heads of garlic, unpeeled (chop off the ends, this will help with squeezing out
the roasted garlic later on)
1 whole head of garlic, peeled and finely chopped
5 tablespoons olive oil
1 onion, finely chopped
1 small potato, peeled and coarsely chopped
1 L vegetable stock
1 teaspoon dried thyme
1 teaspoon dried oregano
1/2 teaspoon ground turmeric
1/2 teaspoon ground cumin
200 g cheese spread
1 tablespoon lemon juice
sea salt + black pepper
to finish
fried sage leaves
chili flakes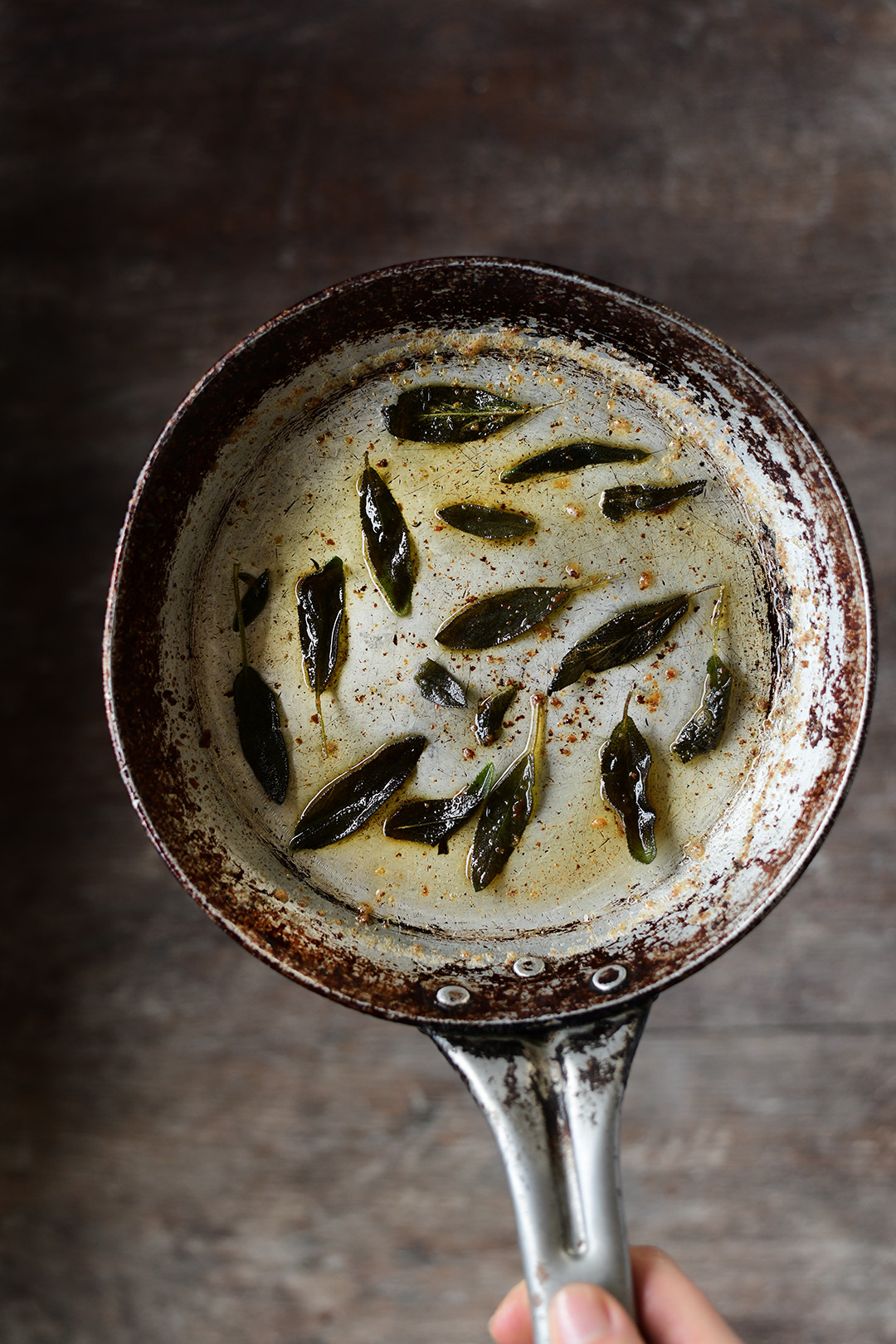 Instructions
Transfer the unpeeled garlic cloves to a baking sheet, pour 2 tablespoons of olive oil. Toss, then cover the baking sheet with foil and roast for 35 minutes at 180°C.
In a large pan, heat the olive oil, add the remaining peeled garlic gloves and the onion. Cook until soft. Add the potato, thyme, oregano, turmeric and cumin, simmer for 5 minutes more. Add vegetable stock and bring the soup just to a boil, while continuing over medium heat. Reduce heat and simmer, covered, for about 15 minutes.
In the meantime, squeeze the roasted garlic between your fingertips to release the garlic and discard the peel. Add the roasted garlic to the soup and simmer for 5 minutes more. Season with sea salt and black pepper.
Remove from heat, add lemon juice and cheese spread. Puree the soup until smooth.
Serve with fried sage leaves and chili flakes. Enjoy!