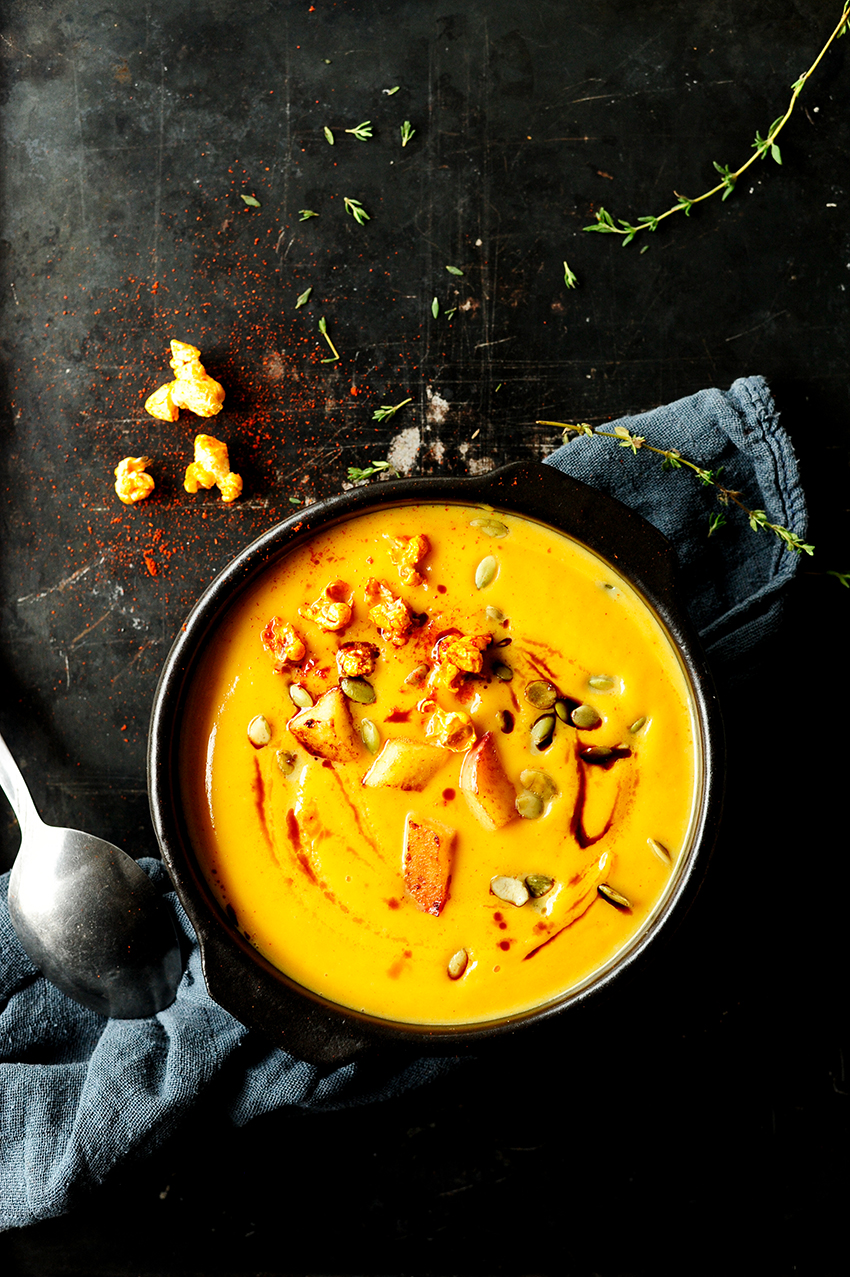 Popcorn on a soup is wonderful! It adds a crispy excellence. Especially to this deliciously creamy soup with pumpkin and sweet potatoes, served with roasted pumpkin seeds and caramelized apples. It's perfect, I loved it!
prep time 40 minutes | serves 4
Ingredients
500 g seedless pumpkin, diced
2 sweet potatoes, peeled and diced
1 onion, finely chopped
2 cloves garlic, finely chopped
1 teaspoon grated ginger
1 teaspoon turmeric
1 teaspoon sweet paprika
1 teaspoon cumin powder
1 teaspoon curry
1 teaspoon cayenne pepper
1 bay leaf
1 L vegetable stock
200 ml milk
2 tablespoons vegetable oil
salt and black pepper
popcorn
2 tablespoons vegetable oil
30 g corn kernel for popcorn
salt
1 tablespoon sweet paprika
also
1 apple, cut into large cubes
1 tablespoon butter
4 tablespoons pumpkin seeds
4 tablespoons pumpkin seed oil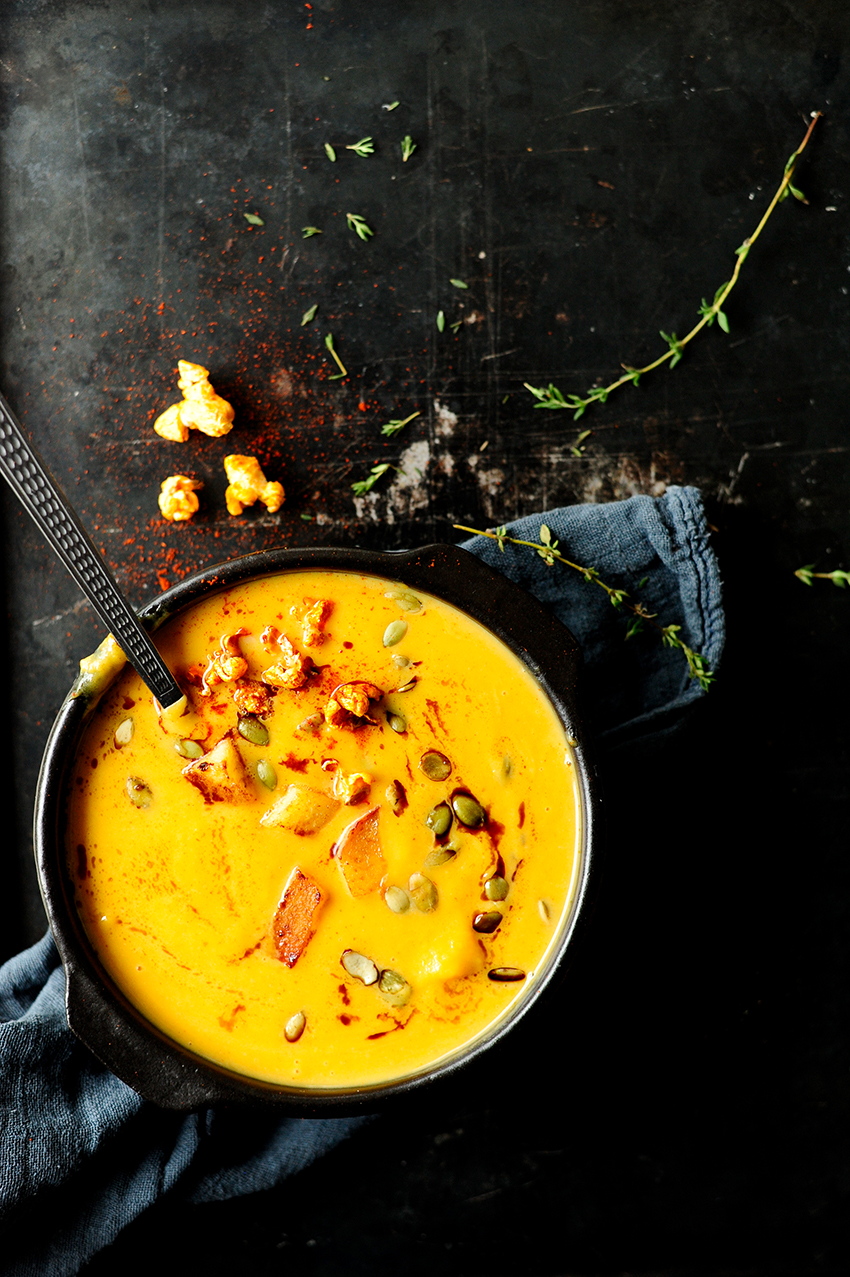 Instructions
Heat the oil in a large pot and cook the onion and garlic. Add the pumpkin and sweet potatoes and simmer for 10 minutes. Stirring occasionally. Add all the spices, stir and pour the broth. Boil for 20 minutes, remove the bay leaf, pour milk and blend the soup until smooth. Season with salt and pepper.
Heat the vegetable oil in a large frying pan, add the corn kernels, cover with a lid and reduce the heat. After a short time you will hear them popping, once the popping slows to several seconds, the popcorn is ready. Transfer immediately into a bowl and sprinkle with salt and paprika, shake the bowl to combine the spices.
Heat the butter in a pan and cook the apple pieces until caramelized.
Roast the pumpkin seeds in a dry frying pan.
Serve the soup sprinkled with pumpkin seeds, caramelized apple and popcorn. Drizzle with pumpkin seed oil. Enjoy!