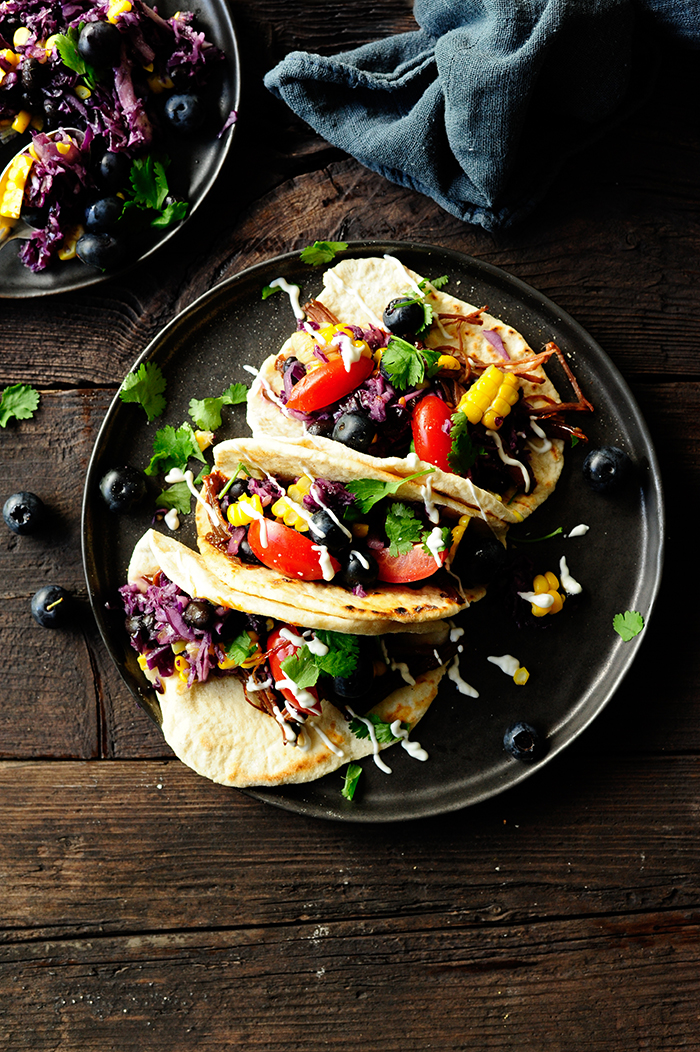 Pulled beef, red cabbage slaw with blueberries and a sour cream sauce, this all wrapped up in a home made taco. It's an easy snack and so addictive:) So, who is in the mood for Mexican today?
Ingredients
taco
250 g flour
100 ml water
40 g lard or butter
1 teaspoon baking powder
pinch of salt
blueberry coleslaw
1/4 large red cabbage, finely chopped
100 g blueberries
1 corn
10 cherry tomatoes, halved
4 tablespoons black beans
1 red onion, finely chopped
1 clove garlic, finely chopped
50 ml vegetable oil
2 tablespoons honey
1 tablespoon lemon juice
salt and black pepper
cayenne pepper
4 tablespoons chopped coriander
sour cream sauce
4 tablespoons sour cream
2 tablespoons mayonnaise
1 clove garlic, finely chopped
1 tablespoon chopped coriander
salt and black pepper
Instructions
Sift the flour into a bowl, add salt, baking powder and lard. Start to knead the dough and add water. Combine the ingredients and knead until a soft and smooth dough. Let stand for 30 minutes.
Divide the dough into 16 equal parts, form balls and roll into a thin, round, small tortilla. Bake in a hot dry frying pan for 30 seconds on both sides.
Boil the corn in salted water, then cut off the grains. Mix all the ingredients for the salad and season with salt, pepper and cayenne pepper.
Combine all the ingredients for the sauce in a bowl and season with salt and pepper.
Heat the tacos, place warm pulled beef, then the coleslaw and pour the sauce. Enjoy!!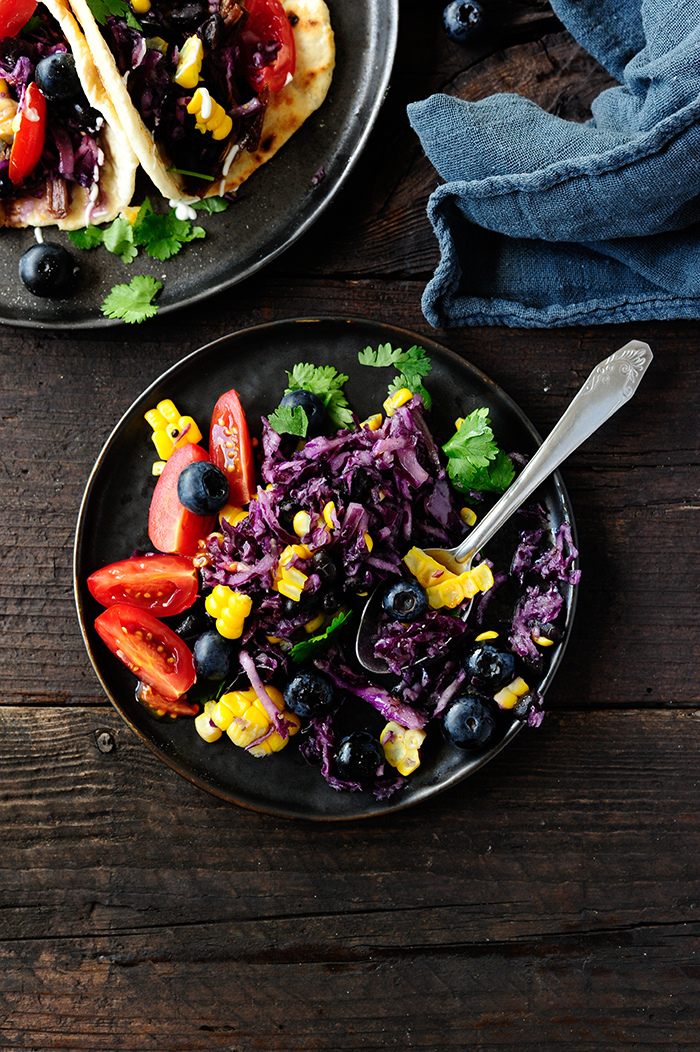 //= __('Print recipe (no photos)', 'servingdumplings' );?> //= __('Print recipe (with photos)', 'servingdumplings' );?>