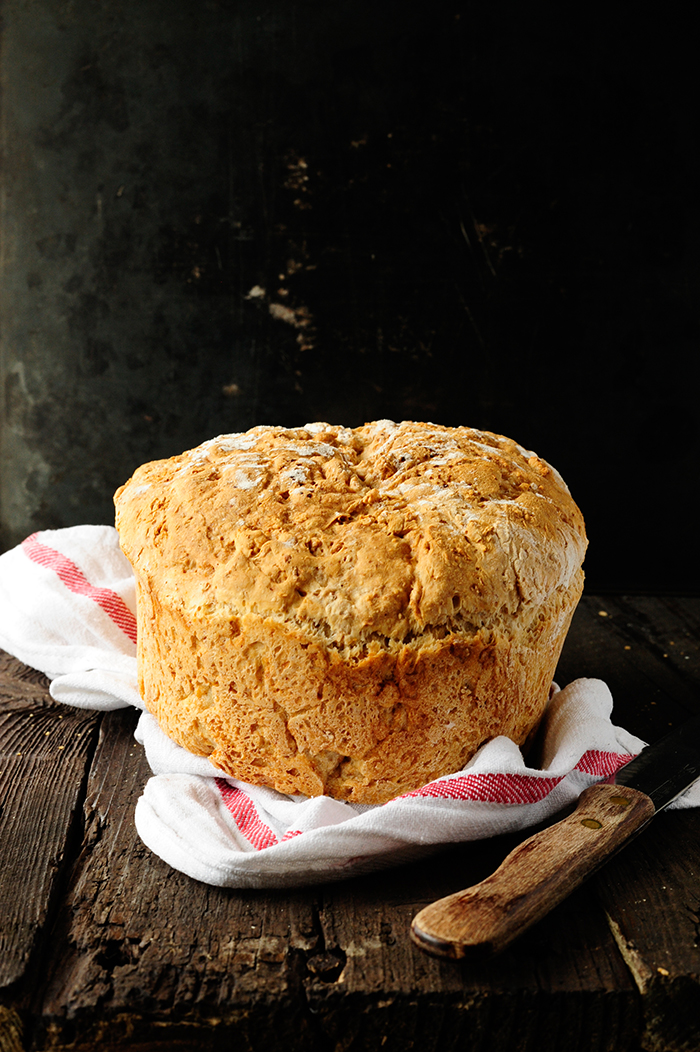 Very tasty and light no-knead whole wheat bread.
I sprinkled the top with coffee, then the crust becomes crispy and aromatic and the center stays soft. You can keep the bread covered for a few days, it doesn't dry out.
Ingredients
150 g whole-wheat bread flour
300 g wheat bread flour
1 teaspoon dry yeast
200 ml water
100 ml milk
1 teaspoon salt
1 small espresso
Instructions
Combine all the ingredients in a large bowl and while stirring with a spoon. Cover and let rest about 4 hours at room temperature.
Oil a loaf pan and place the dough with lightly floured hands. Cover and let rest about 1 hour at room temperature.
Bake for 25 minutes at 180°C, remove and quickly sprinkle the coffee. Place again in the oven and bake for another 20 minutes.
Remove the bread from the pan and cool on a rack. Enjoy!
//= __('Print recipe (no photos)', 'servingdumplings' );?> //= __('Print recipe (with photos)', 'servingdumplings' );?>