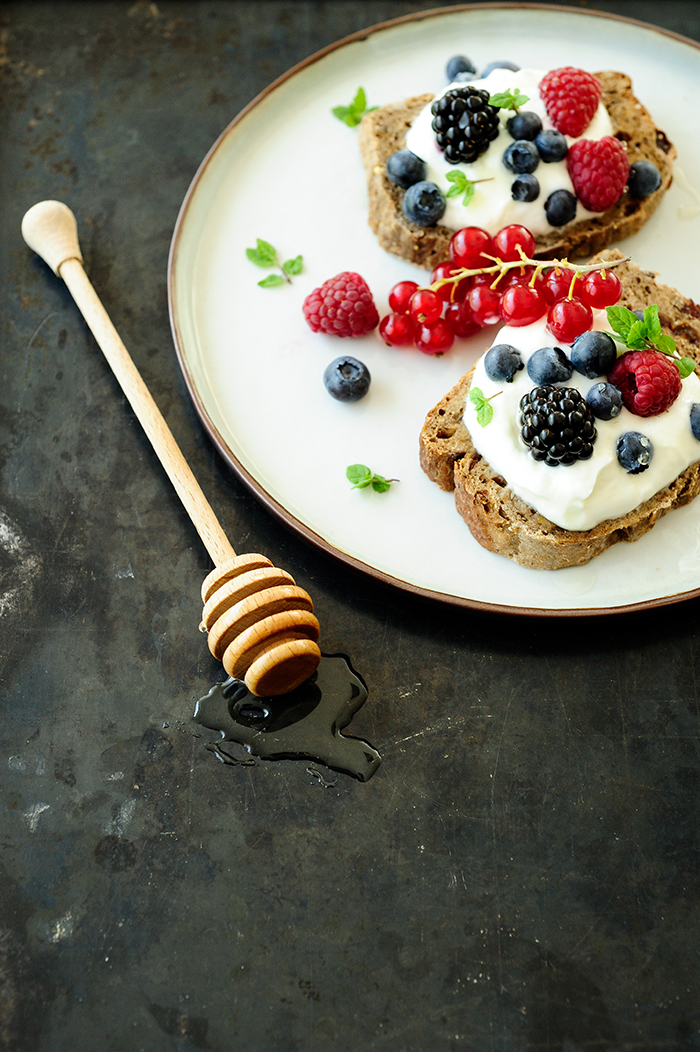 A light breakfast or a quick snack. Multigrain sandwiches with fromage blanc, honey and full of summer fruit. 
Ingredients
4 slices bread (click here for recipe)
8 tablespoons fromage blanc
4 tablespoons honey
fruits: raspberries, blueberries, blackberries, red currants, strawberries …
mint for decoration
Instructions
Arrange slices bread on plates, spread with cheese and pour the honey. Garnish with fruit and mint. Enjoy!