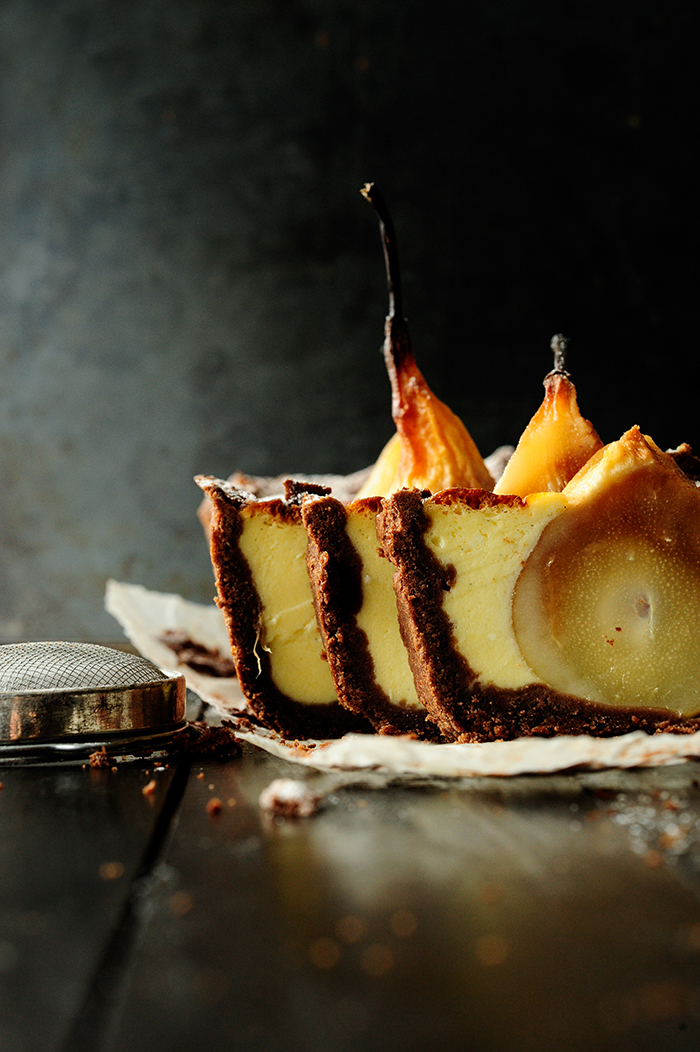 Chocolate shortcrust pastry with juicy pears sunken in mascarpone. It's soft, moist and delicious with a creamy filling. The perfect autumn cake.
Ingredients
shortcrust pastry
200 g flour
100 g sugar
200 g cold butter, diced
2 egg yolks
2 tbs cocoa powder
pears with mascarpone
3-4 hard pears
250 g mascarpone
4 tablespoons sugar
3 eggs
seeds from 1 vanilla pod
icing sugar for sprinkling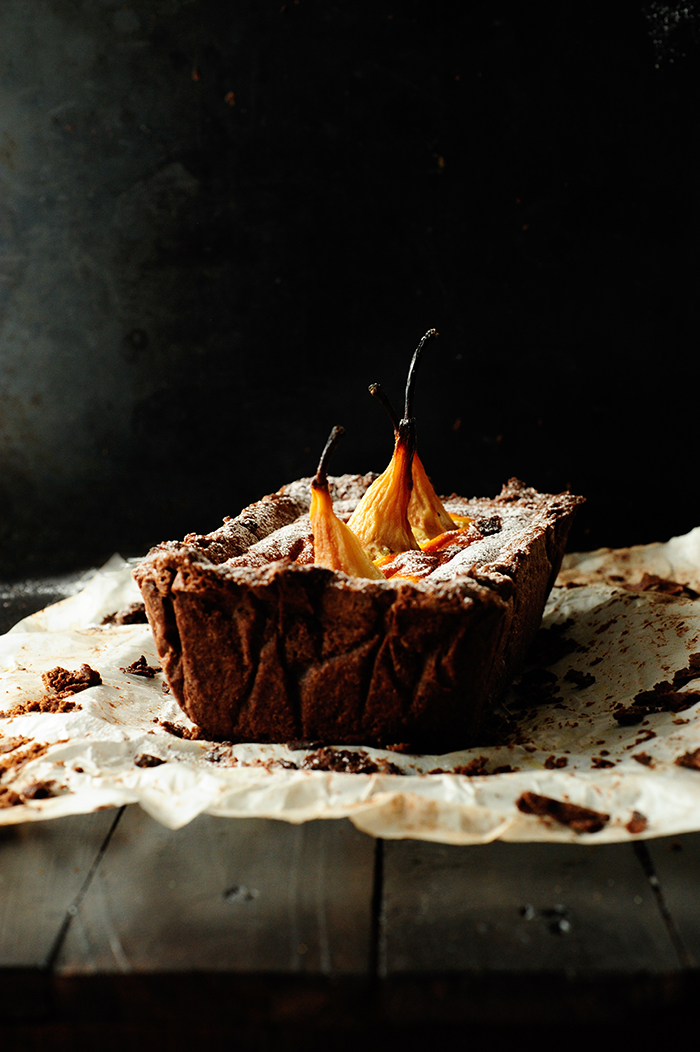 Instructions
In a large bowl, mix together the butter and sugar. Add the egg yolks and the cocoa powder, sift half of the flour into the bowl and start to knead. Add the remaining flour and knead the dough. Chill for 30 minutes.
Peel the pears keeping them whole. It is important to use a hard variety, overripe or too soft pears will ruin your filling.
Combine the mascarpone, sugar, vanilla seeds and the 3 eggs.
Remove the pastry from the fridge and roll it out between 2 sheets of baking paper, then line your baking tin with the pastry. Prick with a fork and place the pears. I used a 21 cm length tin, you can use a bigger one and add more pears. Pour the mascarpone cream and bake for 40 minutes at 180°C. Then reduce the temperature to 160°C and bake for 10 minutes more.
Then turn off the oven, leave the door open and leave the cake inside the oven to cool. Sprinkle with icing sugar before serving. Enjoy!