I think we all could use an easy fancy looking spring dish. We only have a few weeks of asparagus season, so we need to spend it wisely! That is why this one-skillet chicken with asparagus in a garlic herbed butter sauce looks to me like a perfect pairing.
The rich nutty brown butter sauce together with green asparagus, peas and a splash of white wine makes this easy chicken meal super tasty. We simmer the asparagus for a few minutes in butter until tender but still a bit firm to the bite. Then spoon them over the pan-seared chicken, uncomplicated and simple. Really, really tasty.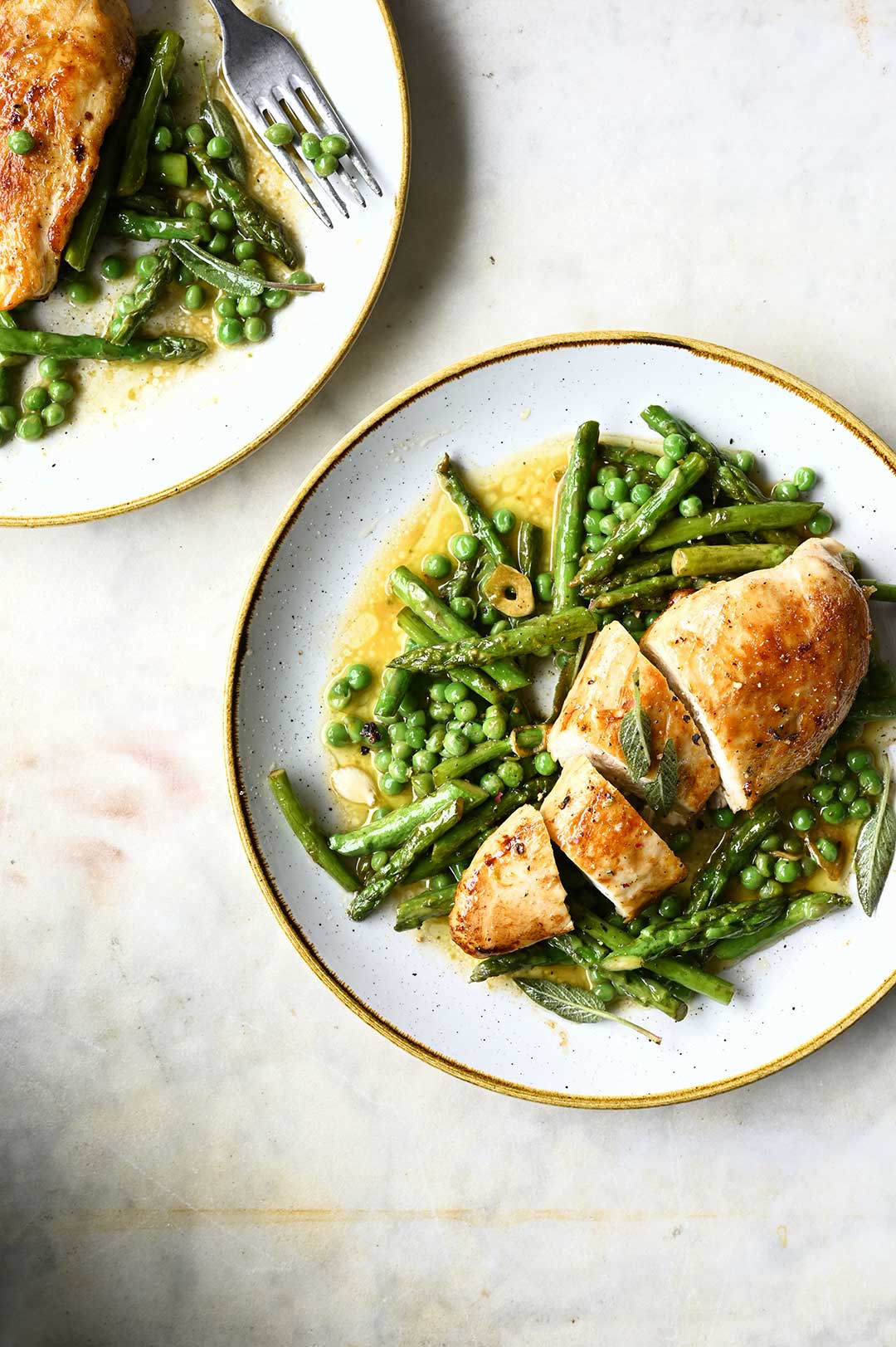 Let's stay connected! Sign up for my NEWSLETTER to receive the latest recipes.
You need
2 chicken breast fillets
150 g (5.3 oz) baby green asparagus
100 g (3.5 oz) frozen green peas
1 tbsp extra-virgin olive oil
4 tbsp unsalted butter
1 garlic clove, thinly sliced
2 tbsp white wine
6 sage leaves
sea salt + black pepper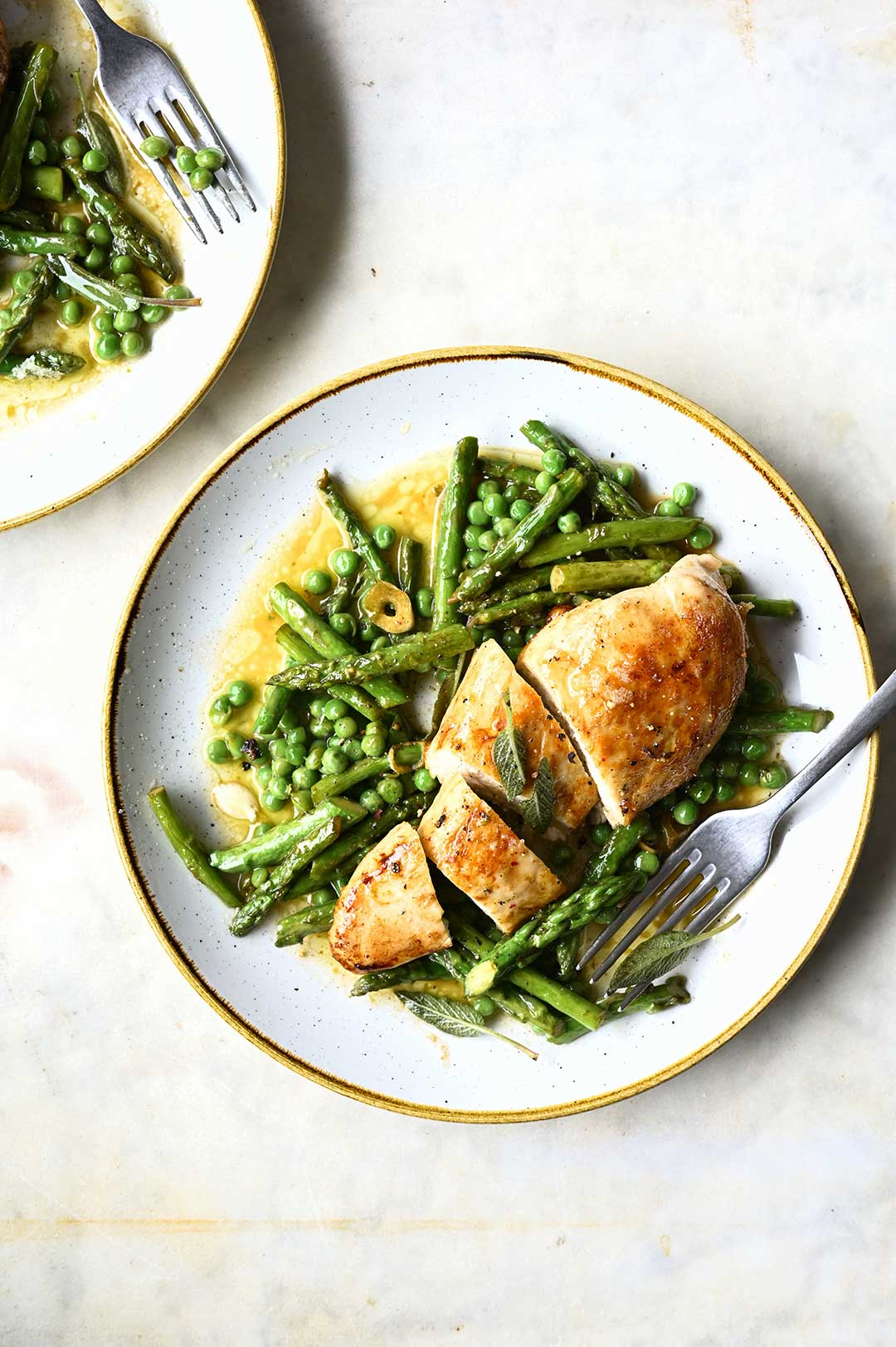 How to
Season the chicken fillets with salt and pepper on both sides. In a large skillet over medium-high heat, melt 2 tablespoons butter and the oil. When the foam begins to subside, add the fillets and cook the chicken for 8-10 minutes, then flip and cook another 8-10 minutes or until both sides are lightly browned, the chicken is tender and completely cooked through.
Transfer to a plate, cover tightly with aluminum foil, and set aside in a warm place while you make the sauce.
Using the same skillet over medium-high heat, add the remaining 2 tablespoons butter, and swirl to melt. Cook for 2-3 minutes until the foam completely subsides and the butter takes on a toasted fragrance. Add the asparagus and simmer, stirring continuously, until they just begin to soften, about 3 minutes. Add the garlic and cook until fragrant, 30 seconds. Add the peas and cook, stirring until they are heated through and beginning to soften,  about 4–5 minutes. Add the white wine and sage leaves, continue cooking until the alcohol evaporates, about 15–30 seconds. Season with salt and pepper.
Uncover the chicken, serve immediately with brown butter baked asparagus. Delicious with crispy baked potatoes or bread. Enjoy!
If you give this recipe a try, leave a comment or mention me on Instagram @anna_s_table. I'd love to see what you come up with.