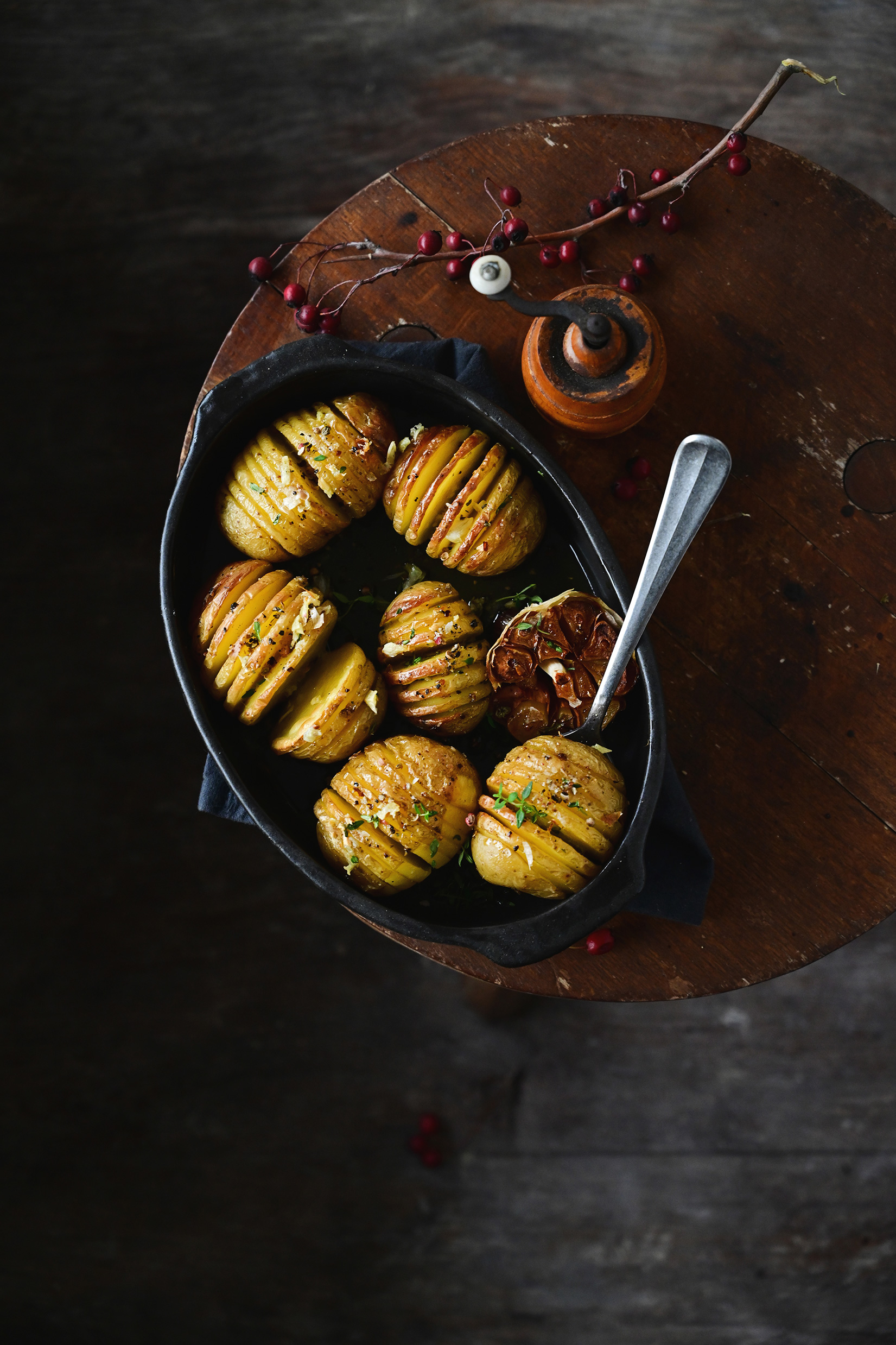 Who's making these for christmas?
They're gloriously bronzed with a couple cloves of garlic, butter and a generous pinch of black pepper. These crispy Hasselback potatoes make a simple and elegant side dish that both kids and adults love. Easy to make and absolutely amazing, all you need is a few ingredients and your oven will do the rest!
Ingredients
8 medium potatoes
mix of colorful peppercorns, roughly grind with pestle and mortar
100 g butter, dissolved
2 tbsp olive oil
3 garlic cloves, finely chopped
fresh thyme
sea salt
zest from 1 lemon
Instructions
Wash the potatoes and make a 2 mm incision. Place the potatoes on a baking sheet, season with salt and pour the olive oil. Bake for 20 minutes at 200°C.
Reduce the temperature to 180°C and bake for another 15 minutes.
Then pour butter on the potatoes, season with garlic, thyme and pepper, bake for another 5 minutes.
Before serving, sprinkle with lemon zest. Enjoy!