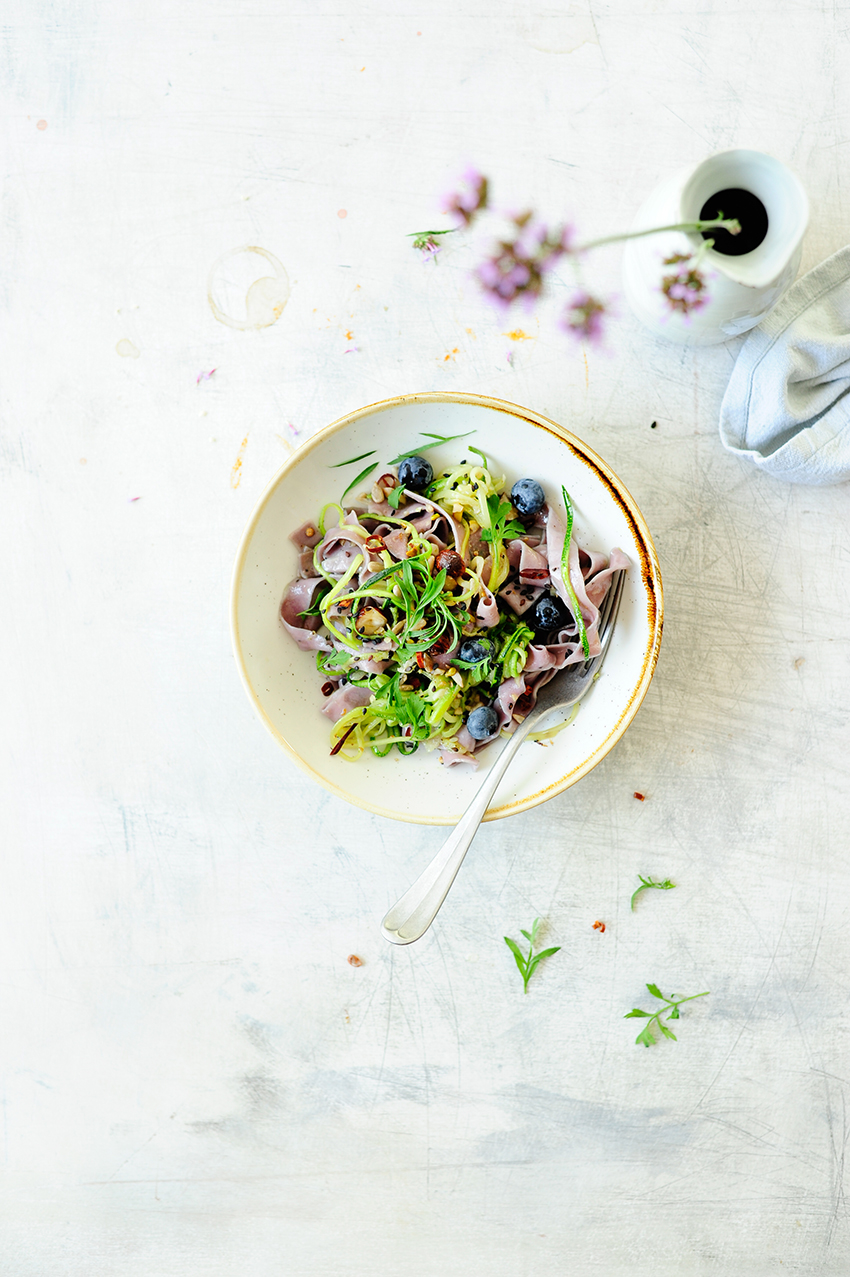 Blueberry tagliatelle with zucchini, lots of garlic, butter sauce and crispy roasted nuts. A very simple and fast dish, light but filling. Blueberry pasta is amazingly surprising, it has a very mild specific taste of blueberries that adds an unique flavor and color to the dish.
I 'm a real fan of  gastronomy,  I love to serve delicious treats, work with fresh produce and serve not so common dishes. I prepare this pasta in my food truck, but maybe you're intrigued  to make this flavor bomb at home.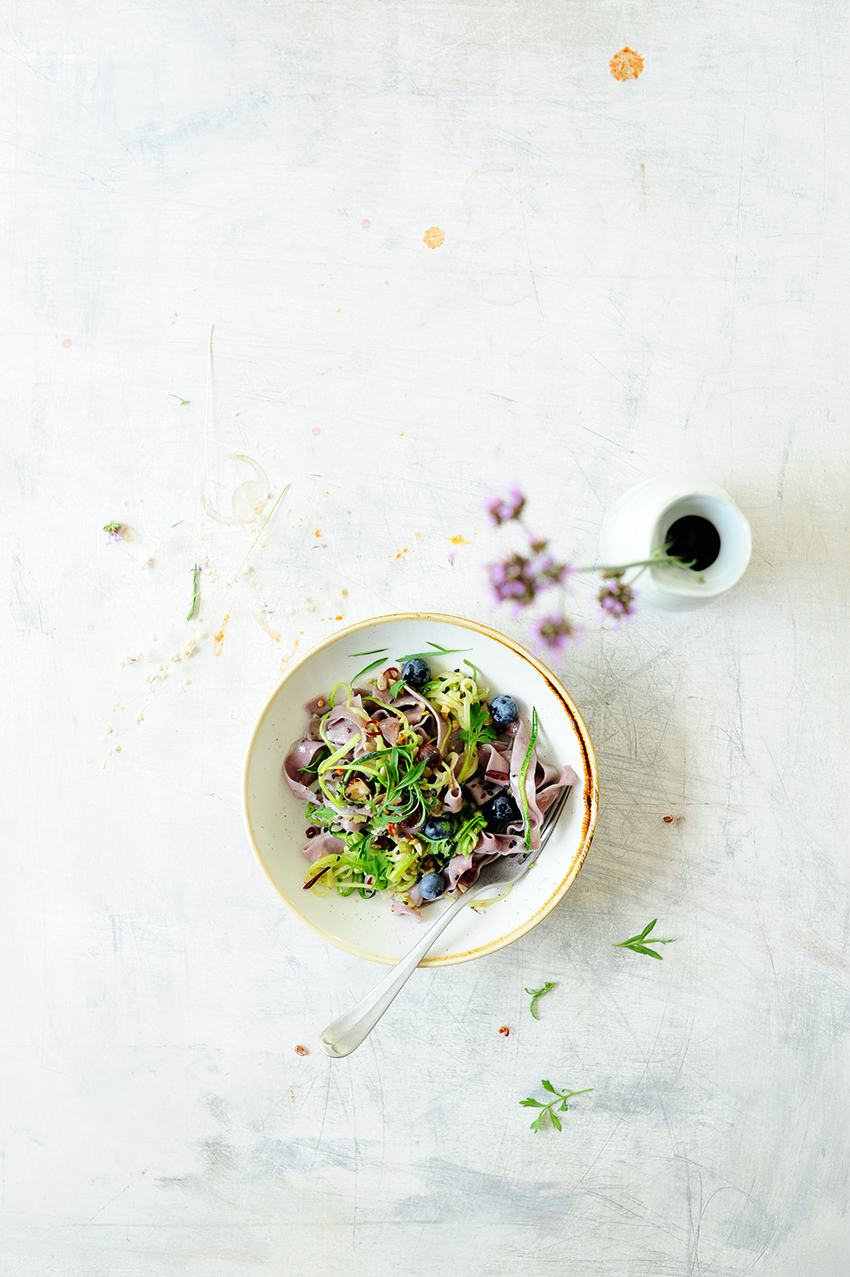 Ingredients
blueberry pasta
200 g store-bought blueberry pasta
or 200 g wheat flour type 500 or semola rimacinata
2 tablespoons dried blueberries powder
2 organic eggs
2 tablespoons extra virgin oil
2 tablespoons water
pinch of salt
also
1 zucchini, spiralized
4 tablespoons olive oil
4 cloves garlic, finely chopped
salt + black pepper
1 teaspoon lemon juice
2 tablespoons butter
2 tablespoons dukkah (a mixture of roasted nuts with salt and cumin seeds)
2 tablespoons blueberries
1 tablespoon chopped parsley
Instructions
Bring salted water to a boil, add pasta and cook until tender. Reserve 4 tablespoons of cooking water and drain the pasta.
Heat the oil in a deep pan, add garlic and cook until tender. Add zucchini and toss for 3 minutes until soft. Season with pepper and a pinch of salt. Add butter, 4 tablespoons of water from the pasta, lemon juice and pasta.
Serve immediately sprinkled with dukkah, blueberries and parsley. Enjoy!