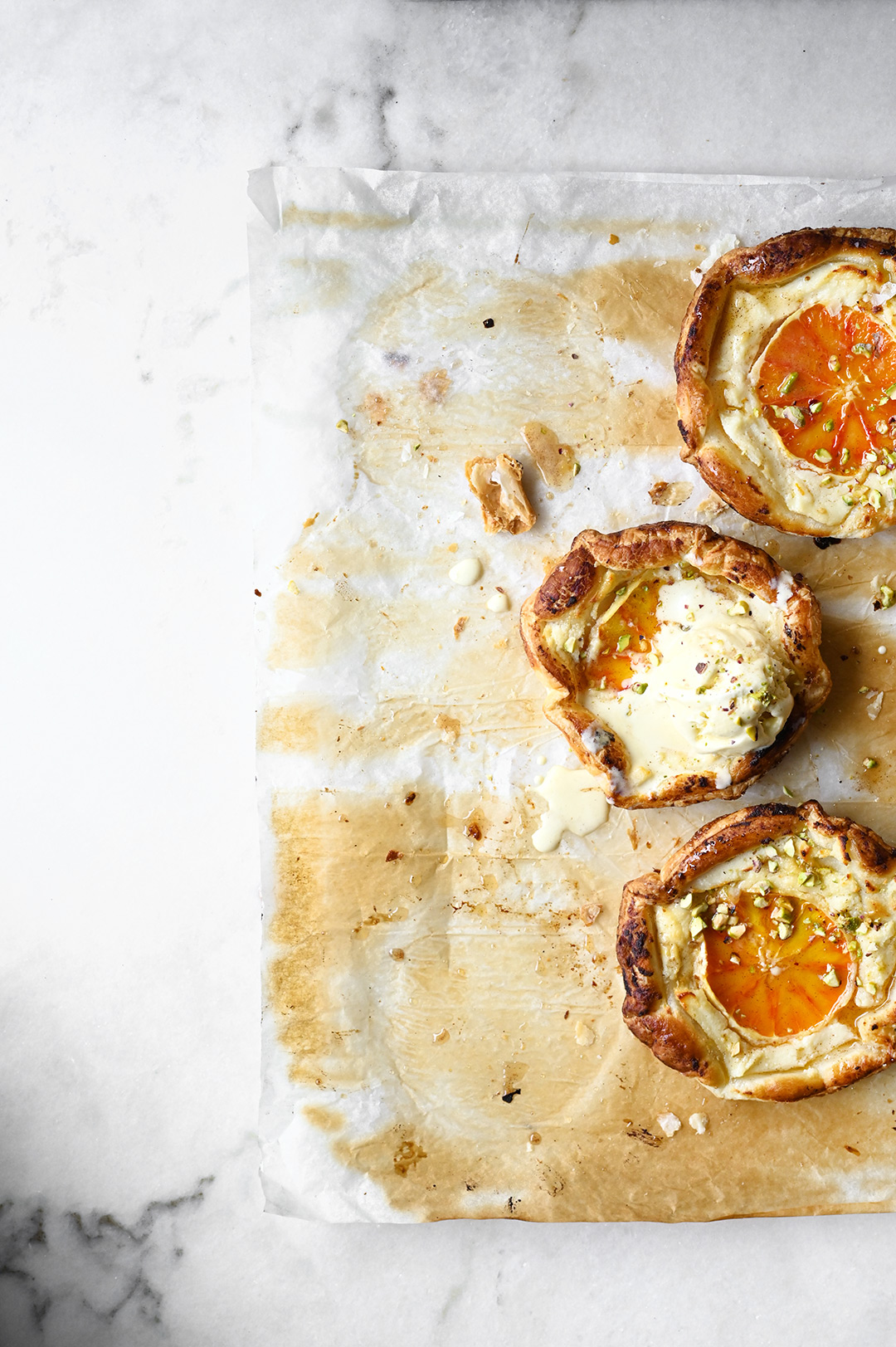 Nothing better than these blood orange puff pastry tarts filled with ricotta. They're quick and easy to make, so pretty and most importantly, incredibly delicious. The flakey, buttery pastry is baked until golden and underneath those blood oranges is a layer of ricotta that is mixed with some sugar and orange zest. The oranges are sprinkled with sugar so they caramelize while they bake.
I finished the tarts with maple syrup and cinnamon and topped off with toasted pistachios for a truly mouth-watering treat. 
And you know what's the best part? Your whole kitchen will smell incredibly citrusy while they bake.
Top these with a dash of ice cream and everyone will thank you.
Ingredients
tarts
1 sheet puff pastry (280 g/10 oz)
250 g (8.8 oz) ricotta
1 egg
60 g (2 oz) sugar
2 tbsp vanilla sugar
1 tsp vanilla extract
1/2 tsp orange zest
1 blood orange
also
4 tbsp maple syrup
1/4 tsp cinnamon
egg wash
coarse sugar, for sprinkling
toasted and chopped pistachios, for sprinkling
vanilla ice cream, for serving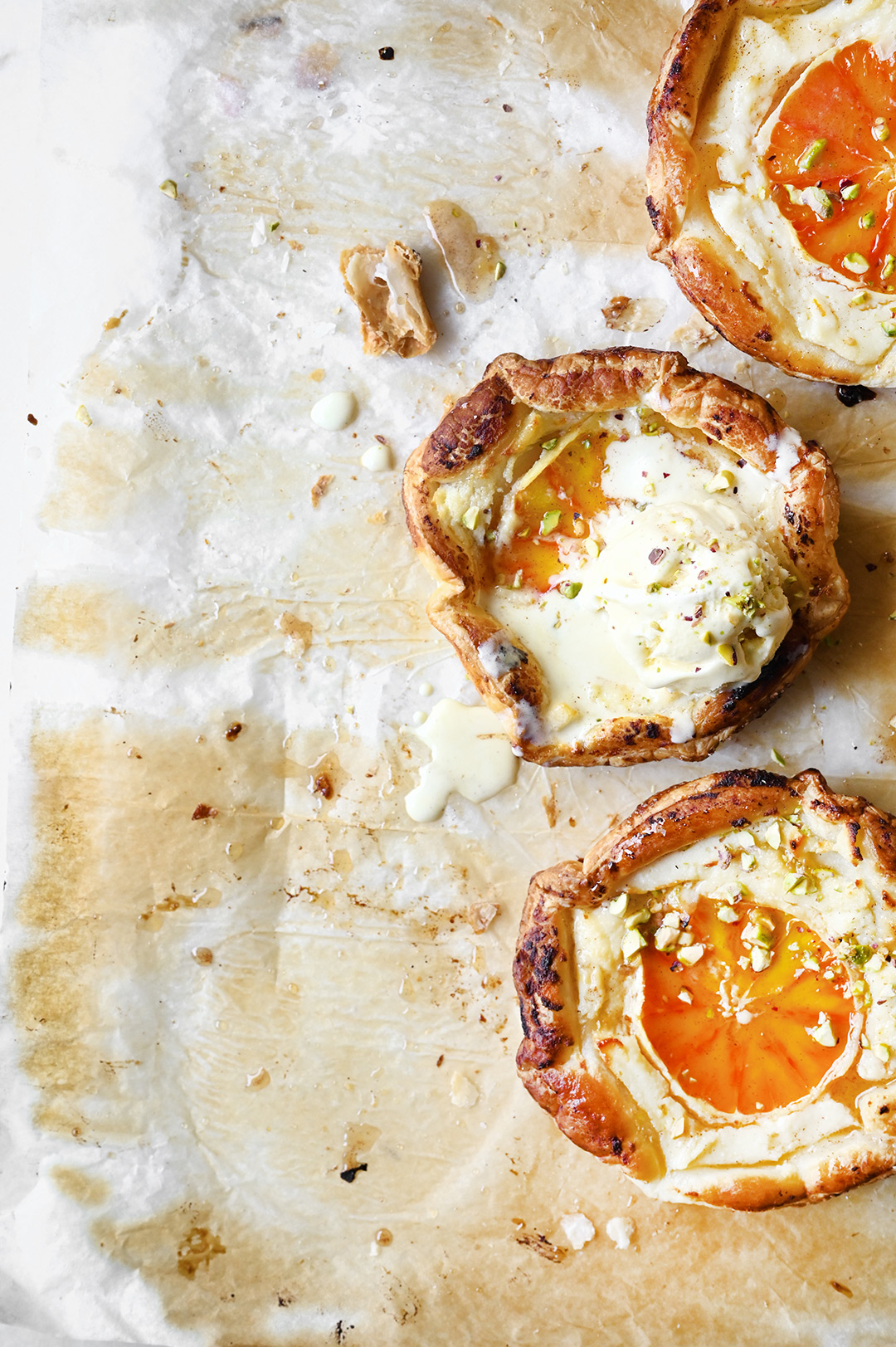 Instructions
Combine the ricotta with eggs, both of the sugars, vanilla extract and orange zest.
Peel the orange and cut into thin slices.
Lay the pastry sheet flat on a floured surface. Gently roll the sheet out to stretch slightly. Cut out 8 (13 cm/5 inch) circles and place on a baking sheet layered with parchment paper.
Spoon 2 tbsp ricotta mixture on each circle, leaving a 2 cm border. Top each circle with a blood orange slice. Fold the edges of the pastry up and over the ricotta mixture. Now brush the edges with egg wash and sprinkle with sugar.
Transfer to the oven and bake for 30 minutes or until golden brown at 190C.
Remove from the oven, drizzle with maple syrup combined with cinnamon, and top with pistachios. Let cool slightly and serve with ice cream. Enjoy!