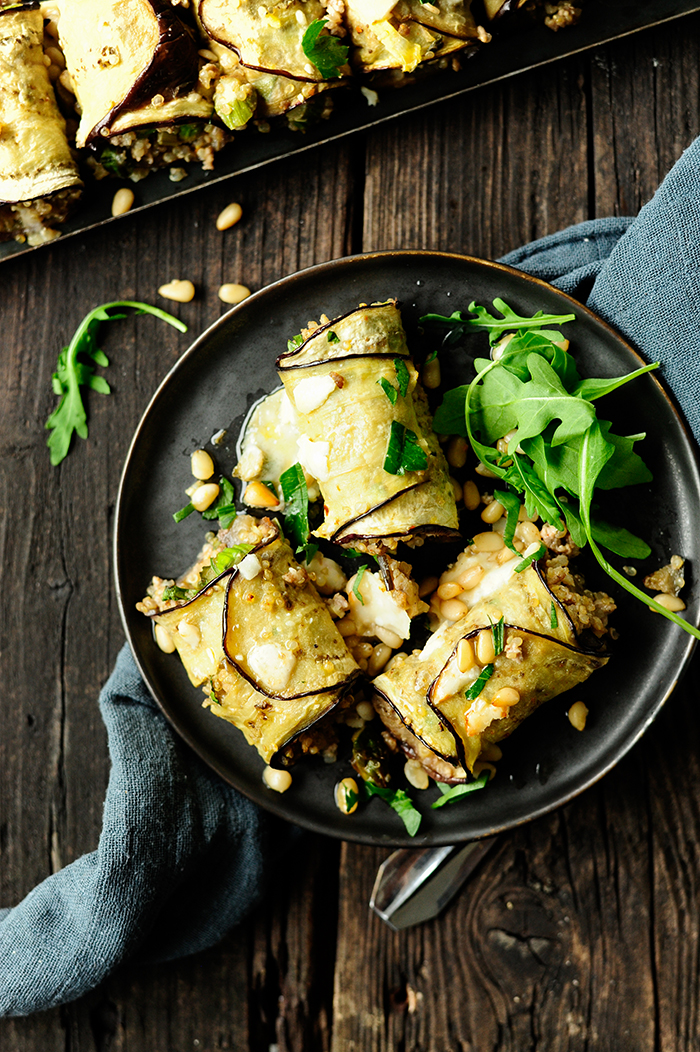 Aubergine rolls filled with quinoa, minced beef and asparagus, baked in the oven with orange juice and parmesan. This makes a delicious snack for an evening with friends.
preparation time 40 minutes | 20 rolls
Ingredients
2 aubergines
250 g minced beef
100 g quinoa
10 green asparagus, sliced
1 shallot, finely chopped
4 tablespoons Greek yogurt
1 teaspoon curry
4 tablespoons chopped parsley
1 teaspoon cayenne pepper
1 orange
100 g grated Parmesan
4 tablespoons pine nuts
olive oil
salt and black pepper
also
100 g arugula
5 tablespoons walnut oil
1 tablespoon balsamic vinegar
Instructions
Cook the quinoa in salted water.
Preheat the oven to 180°C.
Slice the aubergines thinly lengthwise, place on a baking tray lined with baking paper. Brush each slice with olive oil, season with salt and place for 7 minutes in the oven.
Heat the oil in a frying pan and fry the shallot, add the asparagus and simmer for 5 minutes.
Combine the quinoa with minced beef, shallot, asparagus, chopped parsley and Greek yogurt. Season with curry, paprika, salt and pepper.
Place a spoonful of the quinoa mixture at the bottom of the aubergine slices and roll up. Place the rolls on a baking tray lined with baking paper. Drizzle with olive oil, add the orange juice and sprinkle with pine nuts and Parmesan. Bake for 15 minutes at 180°C.
Serve with arugula sprinkled with walnut oil and balsamic vinegar, enjoy!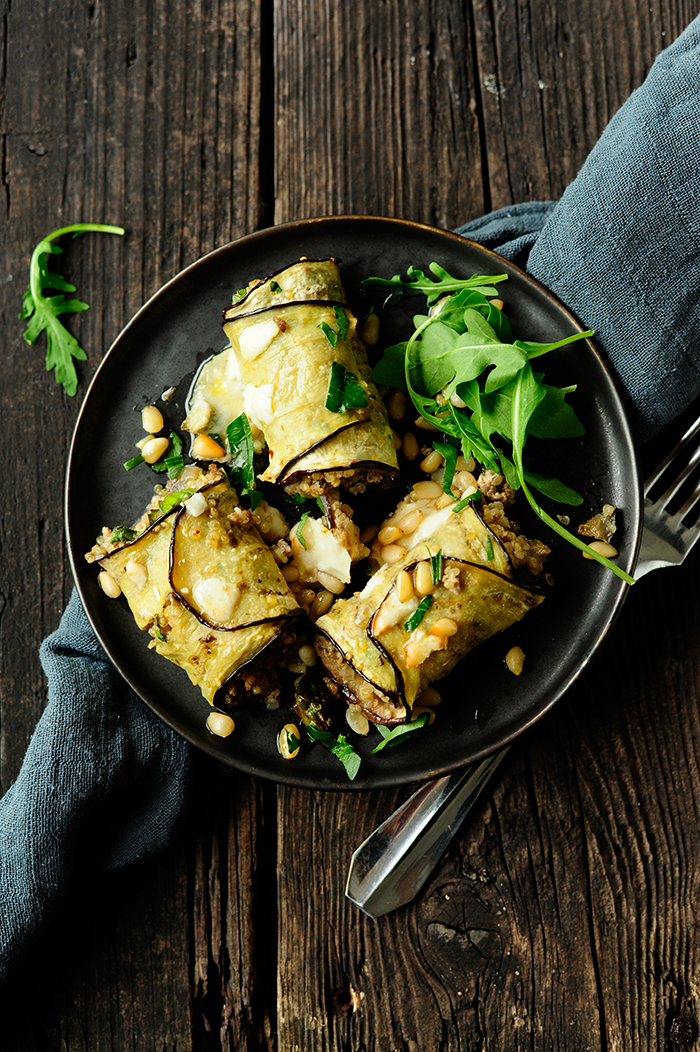 //= __('Print recipe (no photos)', 'servingdumplings' );?> //= __('Print recipe (with photos)', 'servingdumplings' );?>