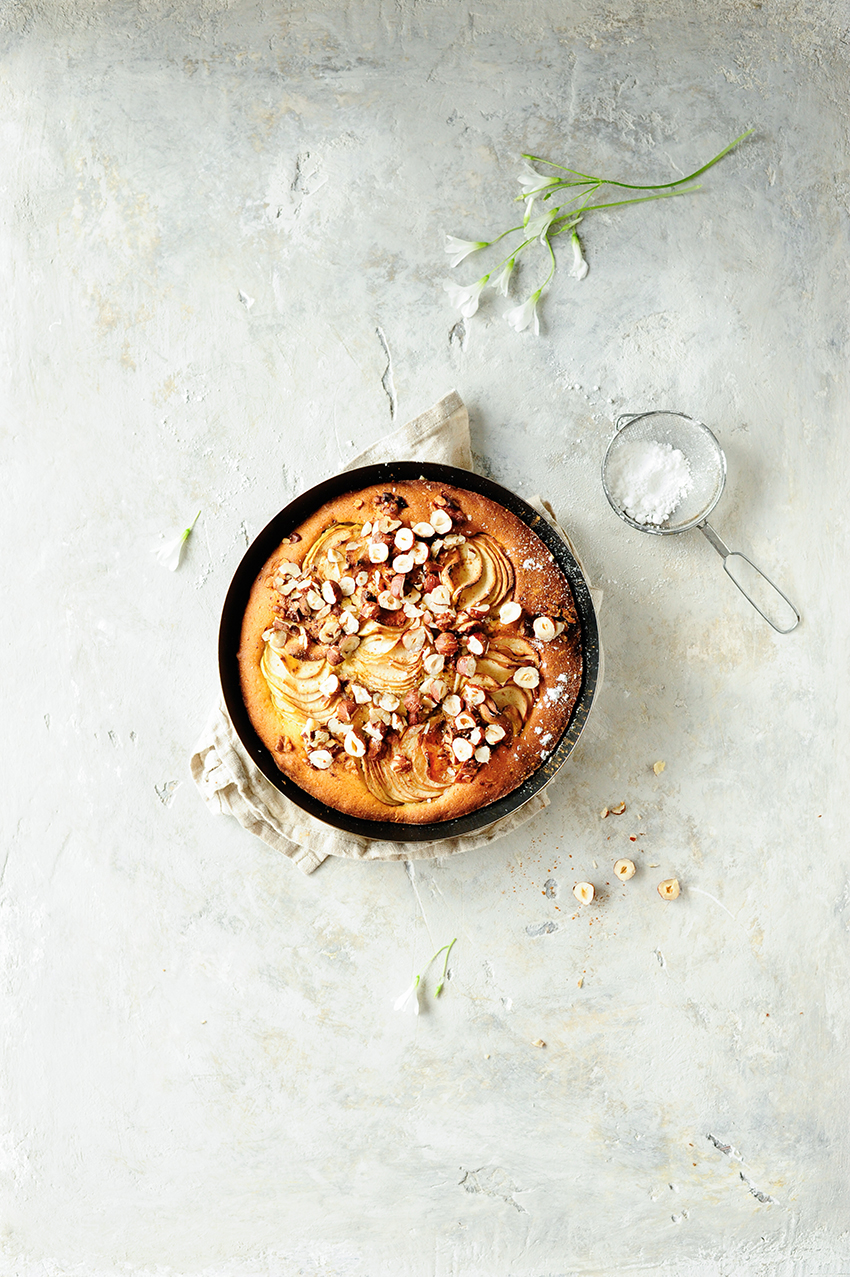 Autumn is wrapping its cozyness around us, our days are filled with tea, photography, cakes and cinnamon scents. So, it feels like it's time for apple cakes here, light and fluffy, with hazelnuts and cinnamon on top and comforting whipped cream. Easy to make, delicious, and perfectly fitting for days like these when you don't want to spend  the whole day in the kitchen.
I could not love this classic combo of apples, hazelnuts and fluffy cake more. It's all I can think of on a Sunday afternoon.
Ingredients
2 organic eggs
160 g sugar
120 g butter, at room temperature
240 g flour
2 teaspoons  baking powder
1 teaspoon vanilla extract
120 ml kefir
pinch of salt
2 small apples, cut into thin slices
2 tablespoons hazelnuts, chopped
1 teaspoon cinnamon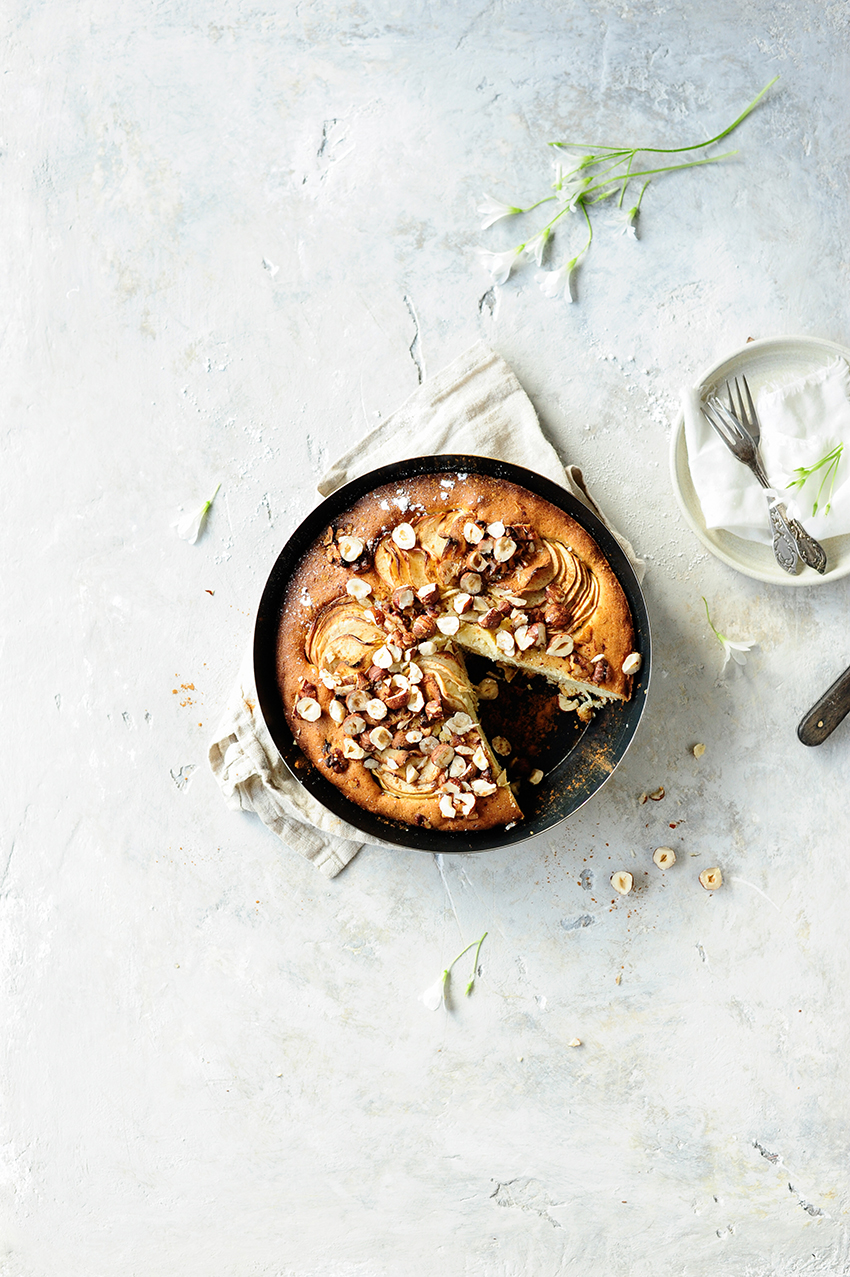 Instructions
Cream the butter and sugar together until the mixture is pale and light. Gradually add the eggs, scraping down the sides of the bowl from time to time. Add the vanilla extract and kefir and mix to combine. Sift the flour and baking powder into the bowl, fold in until the mixture is glossy and smooth.
Grease a 22 cm round baking tin with butter and pour the batter. Arrange the apple slices on top of the batter and sprinkle with nuts.
Transfer into a preheated oven to 180 C. Bake for 35 – 40 minutes.
Sprinkle with cinnamon. Enjoy!