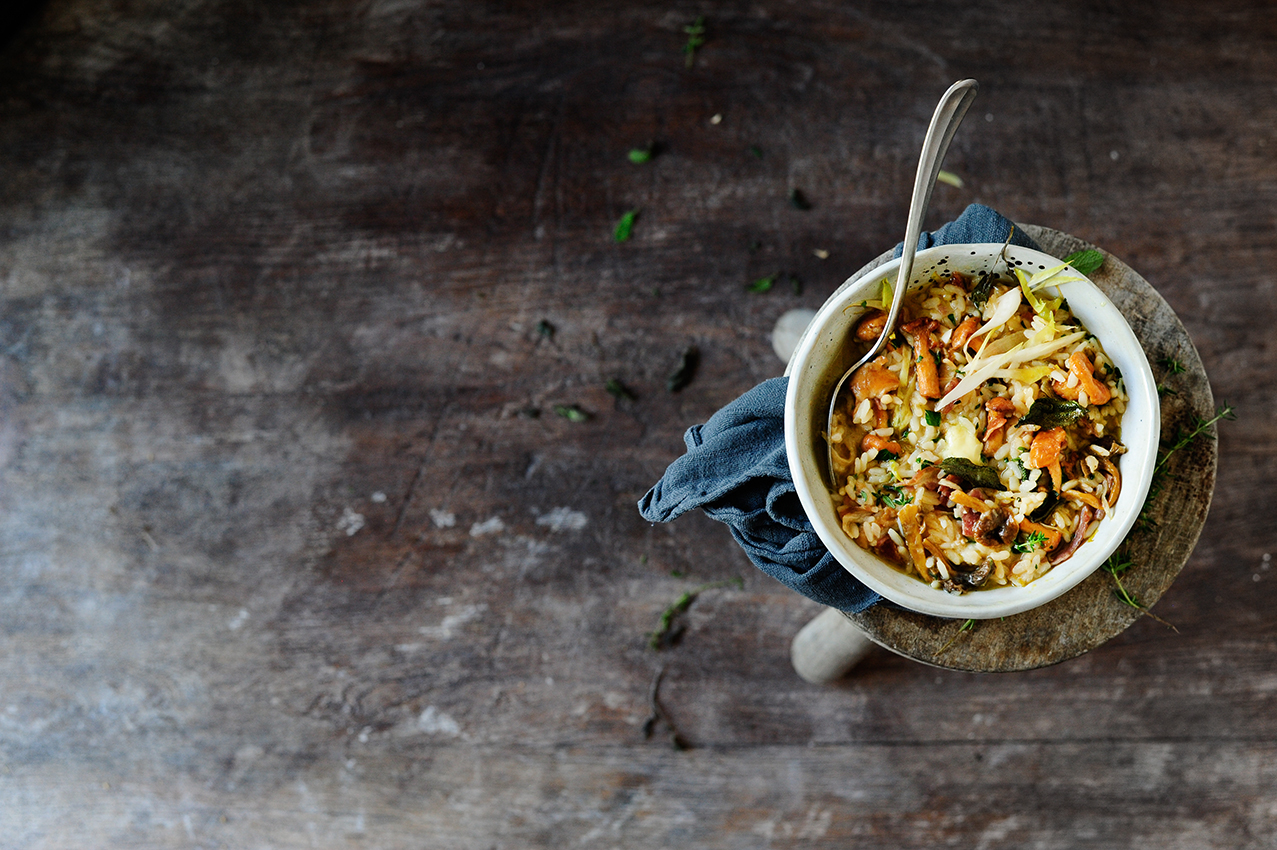 Heb je je al ooit afgevraagd hoe witloof groeit en wist je dat elke stronk met de hand wordt geoogst? Afgelopen weekend had ik de kans om een boerderij te bezoeken waar ze grondwitloof telen.
Het verhaal van grondwitloof begint in een traditionele boerderij, zoals de meeste typische groenten worden geteeld. De plant groeit uit een zaadje, vormt ondergronds een dikke wortel met groene bladeren bovengronds. Deze bladeren worden gemaaid en de kostbare wortels worden opgegraven en geoogst.
De cichoreiwortels worden naar een donkere, koude, grot-achtige setting gebracht en gehuld in donkere aarde. De wortels zijn van nature gevuld met levengevende koolhydraten en hebben geen zonneschijn nodig. Hier gebeurt de magie.
Koolhydraten in de wortels worden wakker en voeden de groeiende knop bovenop de plant. Zo ontstaat witloof.
Hier deel ik met jullie het receptje voor risotto met witloof dat we hebben kunnen proeven.
Door witloof toe te voegen aan de paddenstoelen, krijg je een onweerstaanbare risotto met nootachtige diepe smaken omhuld in een heerlijke zijdezachte afwerking. Smakelijk!
Met dank aan Delhaize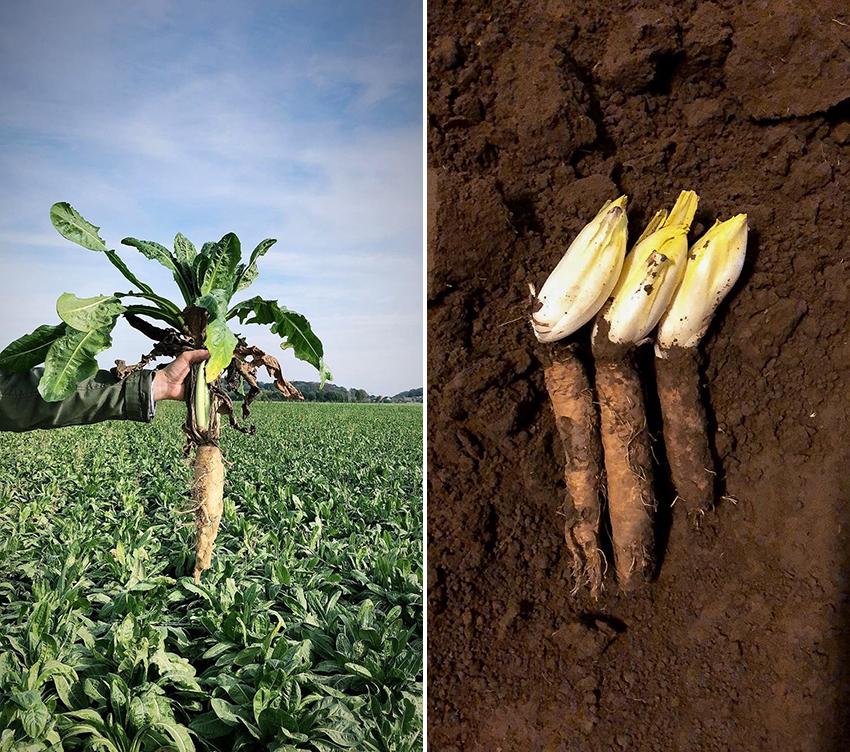 Ingredients
2 tablespoons olive oil
1 shallot, finely chopped
2 cloves garlic, crushed
150 g pancetta
100 ml white wine
400 ml warm poultry broth
125 g risotto rice, Arborio
200 g mix of forest mushrooms
2 endives, cut into long thin stripes
leaves from 2 thyme stems
4 sage leaves
4 stems parsley, chopped
black pepper
a few drops of lemon juice
70 g freshly grated parmesan cheese
1 tablespoon butter
3 tablespoons truffle oil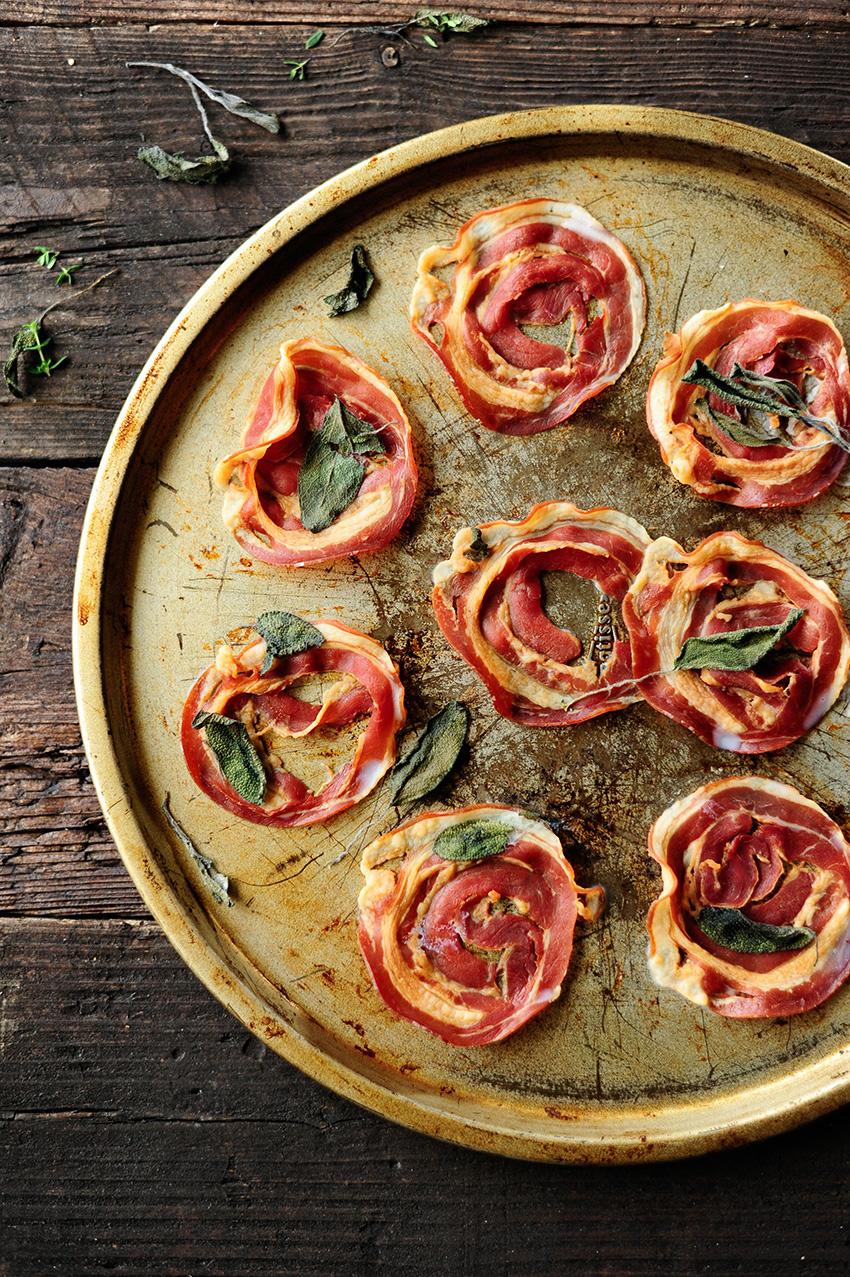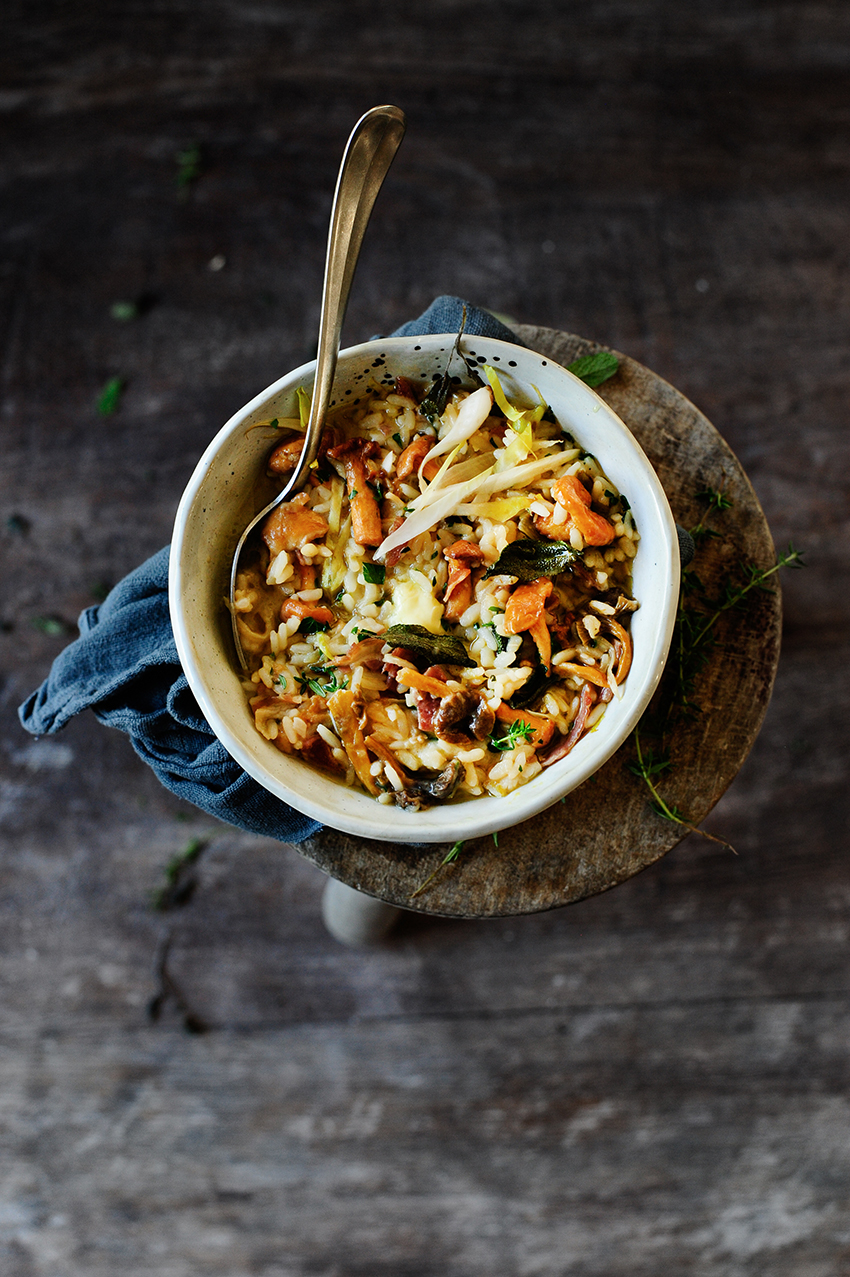 Instructions
Leg 100 g pancetta op een bakplaat en bak krokant in de oven gedurende 50 minuten op 100 graden.
verwarm de olijfolie in een stoofpot en fruit hierin de sjalot en de knoflook. Snijd de rest van de pancetta fijn en voeg toe, bak 2 minuten. Strooi er de rijst in, meng 2 minuten en voeg dan de tijm, salie en de fijngesnipperde witloof toe. Overgiet met de wijn, meng en voeg vervolgens de warme kippenbouillon schep per schep toe, naarmate hij door de rijst wordt geabsorbeerd. Doe dit op een heel laag vuurtje, reken ongeveer 15 minuten.
Voeg dan de boschampignons toe, peterselie en citroensap, kruid af met peper. Laat nog 5 minuten verder pruttelen en zet dan het vuur af. Voeg de boter, parmezaanse kaas en truffelolie toe, meng en laat 5 minuten afgedekt rusten. Meng, kruid verder naar eigen smaak met zwarte peper en dien meteen op. Smakelijk!
recept Jeroen de Pauw