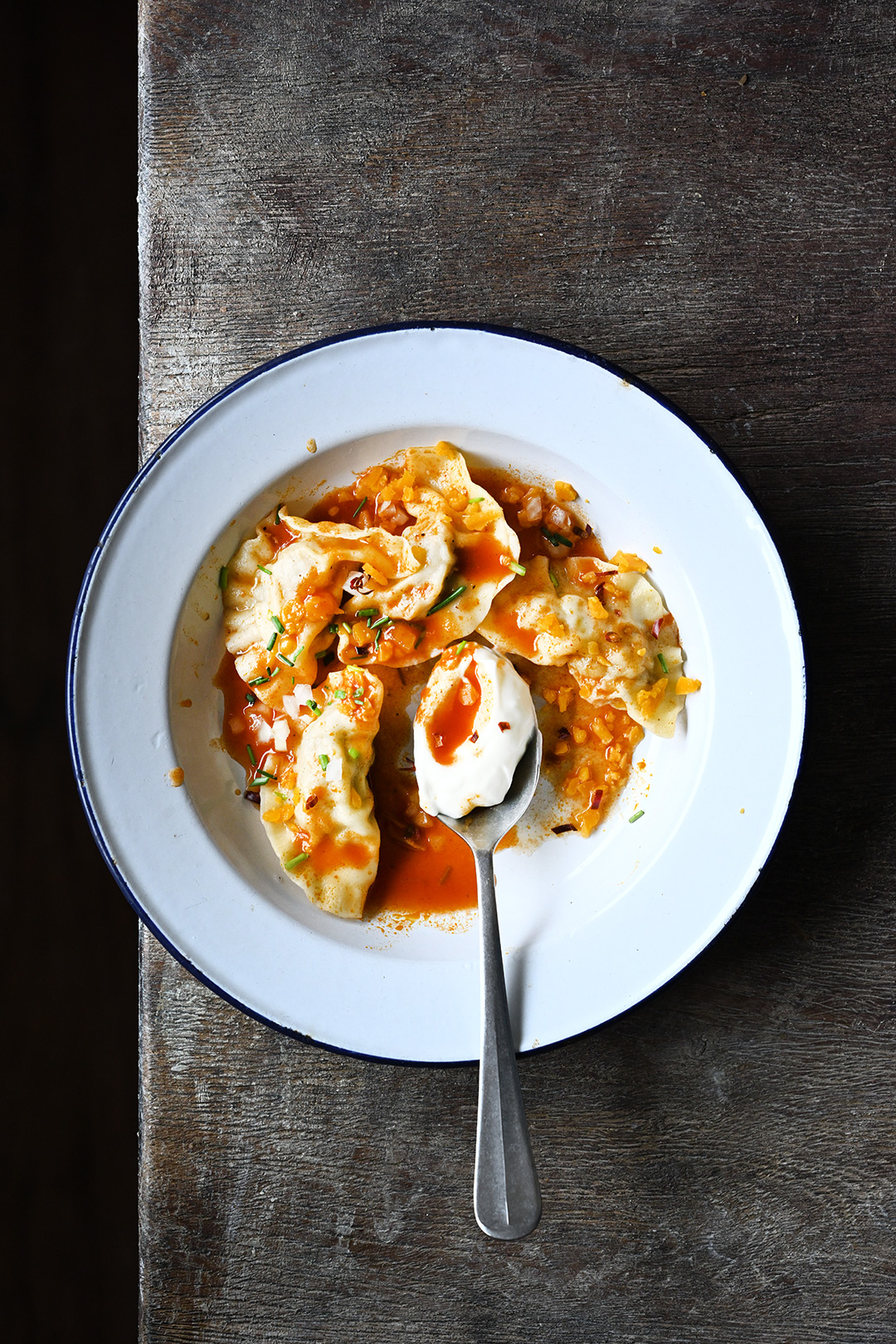 Eerst en vooral ben ik iedereen die voor Serving Dumplings heeft gestemd enorm dankbaar! Ik kwam thuis van de Saveur Blog Awards met de Reader's Choice Award voor 'The Most Inspired Weeknight Dinners'! Deze pierogi zijn dan ook, hoe kan het anders, Cincinnati-style pierogi, waar chili een grote traditie is.
Als grote fan van ravioli en dumplings wou ik deze dan ook met jullie delen! Maar eerst, kan ik misschien een beetje over Cincinnati chili vertellen. Het is uniek en aromatisch en lijkt geenszins op de welbekende chili con carne. Het is een soort Griekse Bolognese saus met kruidnagel, kaneel en chocolade, zit boordenvol kruiden en wordt voornamelijk geserveerd met spaghetti of op een hotdog en bedekt met hopen cheddar kaas, ui en bonen.
Maar Cincinnati is zoveel meer dan alleen maar chili, het is een historische stad aan de oevers van de Ohio rivier, een stad waar ik verliefd op ben geworden. Je vindt er klassieke Art Deco, Italiaanse architectuur, rustige stadsparken en een energetische restaurant- en barscene die Cincy tot een levendige ontmoetingsplaats hebben gemaakt. Met een van de oudste stadsmarkten van de VS, een Underground Railroad, een aantal nieuwe brouwerijen en een cocktail- en barcultuur die je overal mee naartoe neemt, van een F. Scott Fitzgerald balzaal tot een club waar Kentucky bluegrass gespeeld wordt.
In de hele stad zijn de Duitse roots, die teruggaan tot de jaren 1800, het meest zichtbaar, dit door de  tienduizenden Duitse immigranten die zich in de Over-the-Rhine buurt settelden en bierhallen, slagerijen, bakkerijen en diners openden.
(bron: Saveur magazine)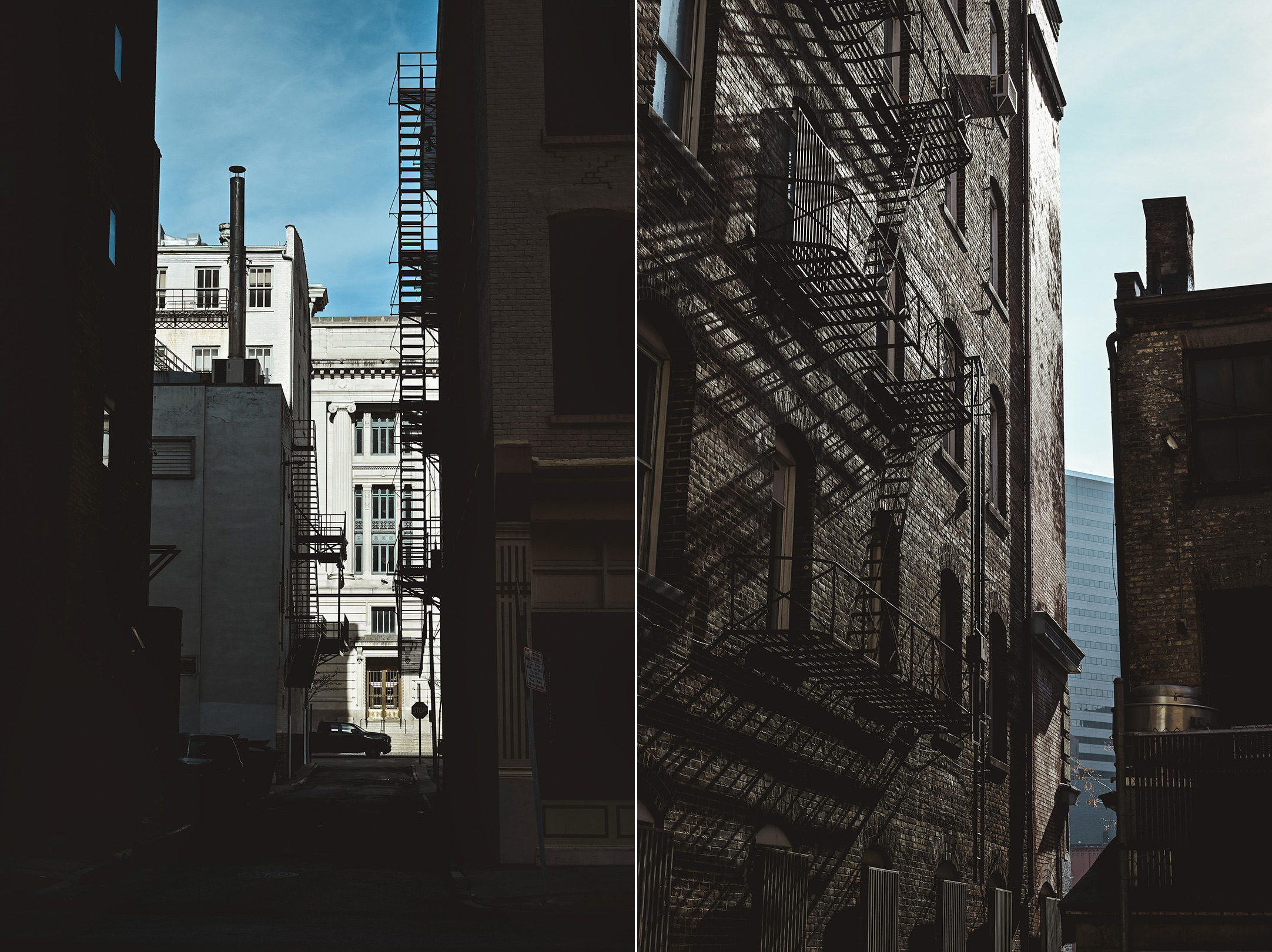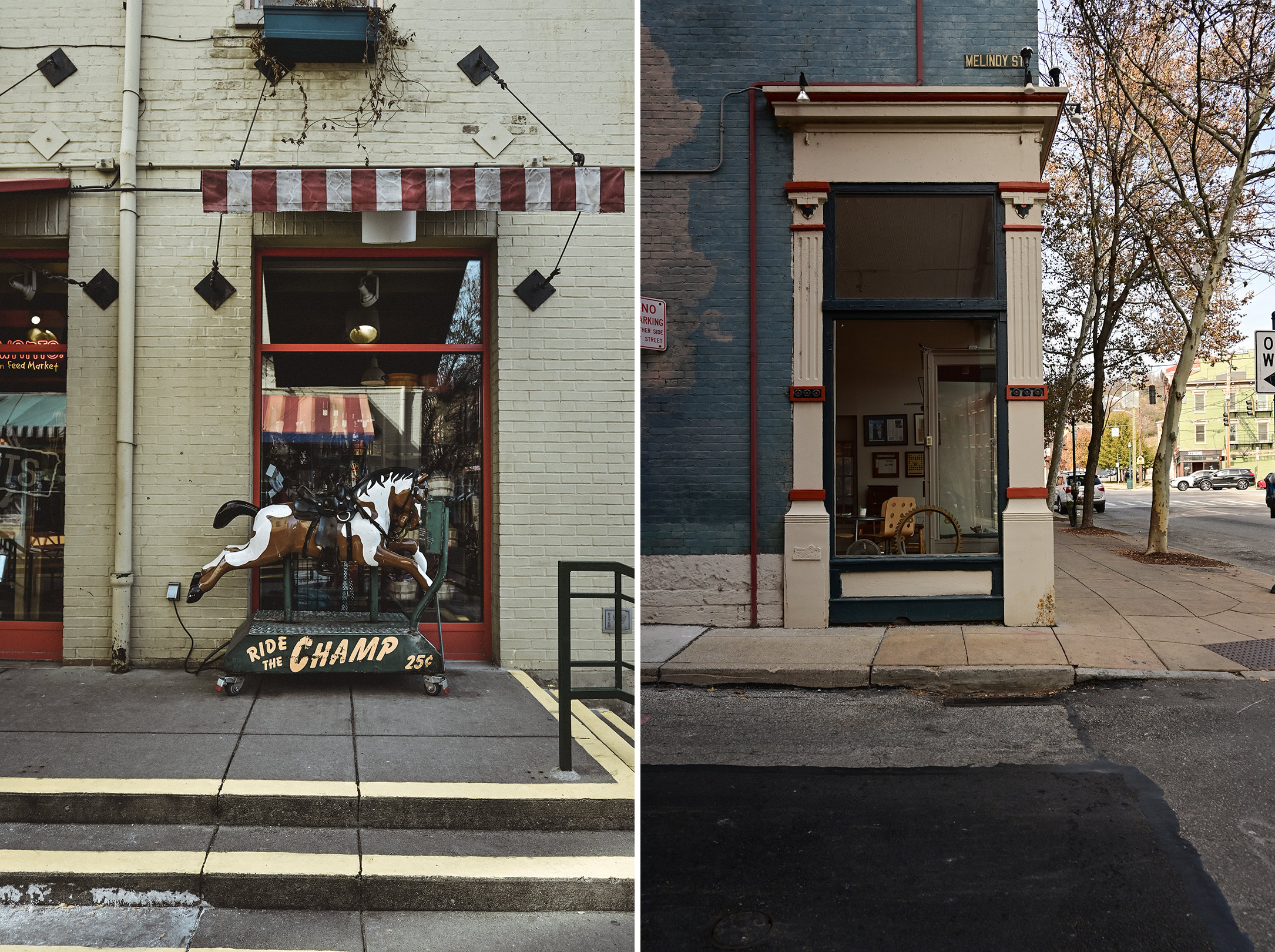 En dan zijn er nog deze onwaarschijnlijk mooie muurschilderingen! Kunstenaars hebben oude muren omgetoverd in honderden openbare meesterwerken verspreidt over de Cincinnati en Noord-Kentucky regio.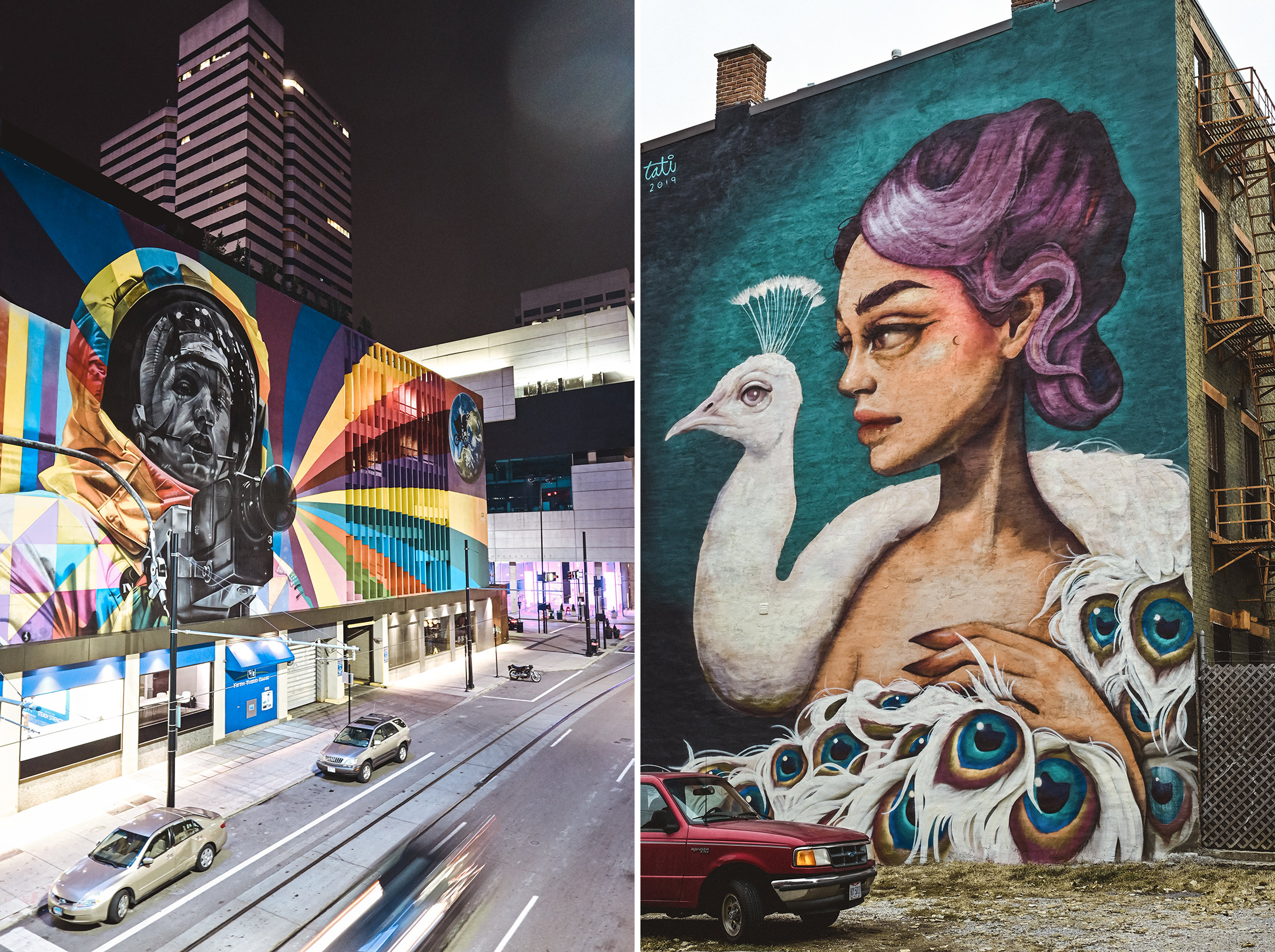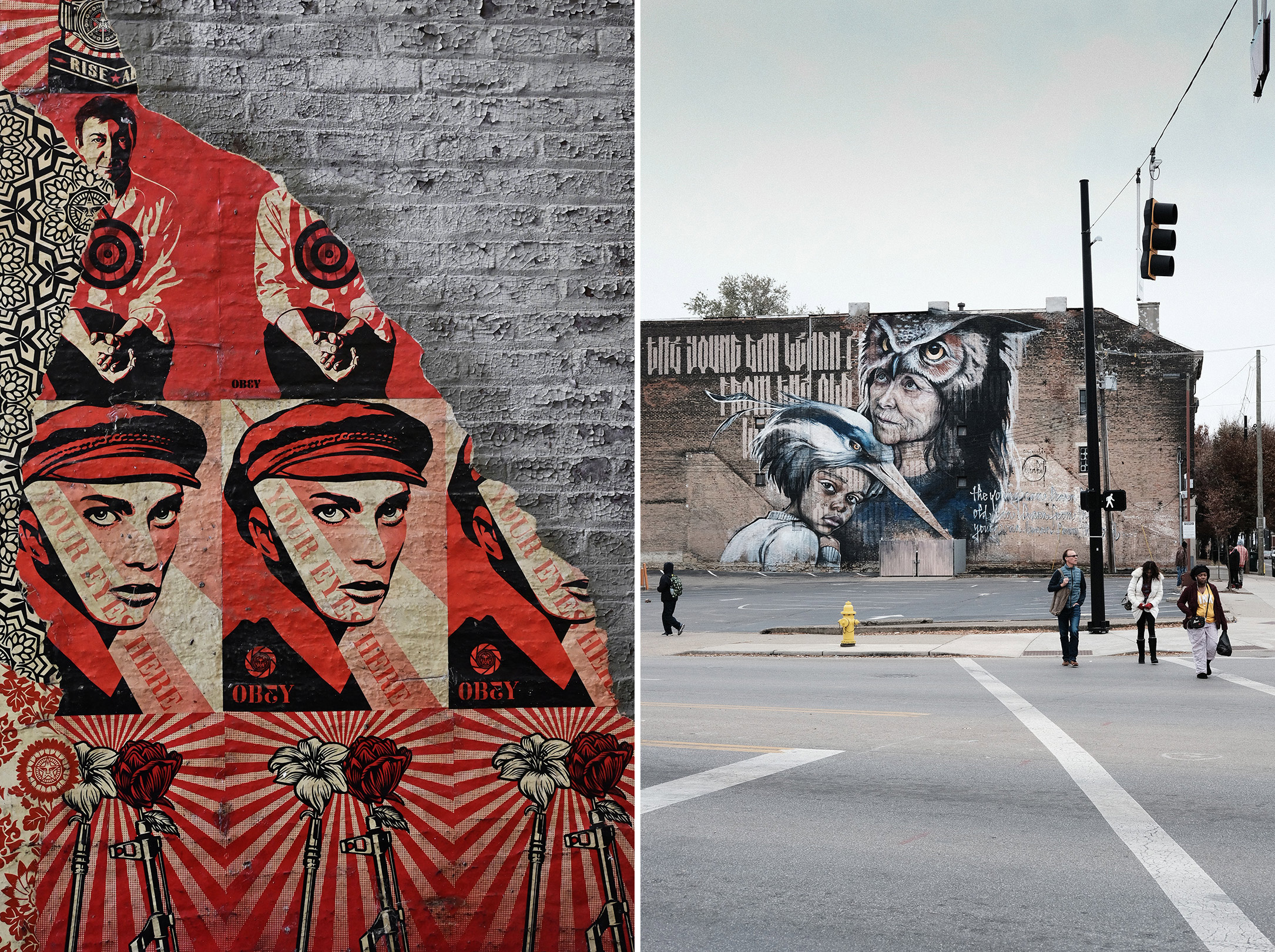 pictures taken with Nikon Z50 + Nikon DX 16-50mm, thanks to NikonBelgium
Dit heb je nodig
deeg
500 g semola rimacinata
250 ml warm water
1 klontje boter, op kamertemperatuur
snufje zout
vulling
250 g rundergehakt
150 g rode kidneybonen
1 kleine ui, fijngesnipperd
1 teentje knoflook, fijngehakt
1/2 tl gedroogd chilipoeder
1/4 tl kaneel
1/4 tl komijn
1/4 tl gedroogde oregano
1 tl cacaopoeder
1/4 tl piment
1 gemalen kruidnagel
1 tl appelazijn
1/2 tl Worcestershire saus
zeezout + zwarte peper naar smaak
2 el tomatenconcentraat
50 g geraspte cheddar
1 ei
1 tl paneermeel
saus
1 el olijfolie
1 ui, fijngesnipperd
1 teentje knoflook, fijngehakt
500 ml runderbouillon
4 el tomatenconcentraat
1 el Worcestershire saus
1 tl bruine suiker
zeezout + zwarte peper naar smaak
afmaken
geraspte cheddar
fijngehakte ui
gehakte bieslook
verkruimelde chili
zure room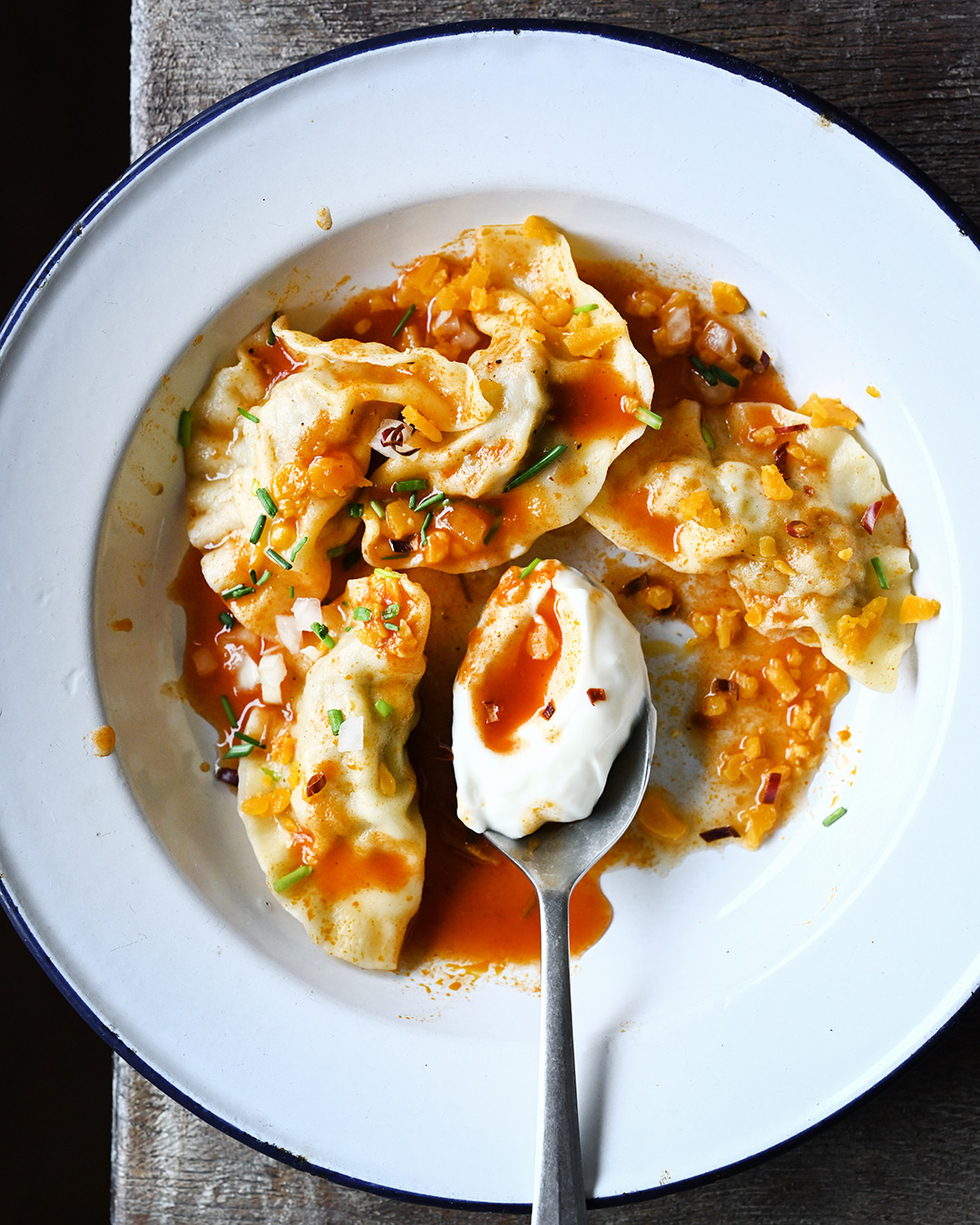 Zo maak je het
Doe de bloem, boter, water en zout in de mengkom van je keukenmachine en laat 5 minuten draaien op een matige snelheid. Rol het dan met de hand tot een bal. Dek af en zet apart.
Maak de vulling, verwarm de olie in een koekenpan en fruit de sjalot en de knoflook. Doe ze samen met de rest van de ingrediënten in de kom van de keukenmachine. Breng op smaak met zout en peper. Mix tot een gladde vulling. Zet opzij.
Voor de saus, verhit de olie in een steelpan. Fruit hierin de ui en de knoflook. Voeg de bouillon, tomatenconcentraat, suiker, Worcestershire saus, zout en peper toe. Breng aan de kook, zet het vuur zachter en laat 10 minuten pruttelen.
Rol het deeg uit op een met bloem bestoven oppervlak tot een dunne lap. Snij met een glas de cirkels uit, stretch de deegcirkels een beetje uit met de hand, schep 2 theelepels vulling in het midden van elke cirkel. Vouw de bovenste helft over de vulling, druk zachtjes op de randen om te verzegelen.
Breng een grote pan met gezouten water aan de kook. Kook de pierogi gedurende 3 minuten, of totdat ze bovendrijven. Giet af.
Dien onmiddellijk op met de tomatensaus, geraspte cheddar, zure room, gesnipperde ui, bieslook en chili. Smakelijk!