Ik ben een echte lasagneliefhebber:) Deze lasagne is overheerlijk, ze bestaat uit laagjes gegrilde aubergine, een lichte tomatensaus met ricotta, zelfgemaakte lasagnevellen en is royaal overgoten met een romige kaassaus van mozzarella en Parmezaan. Voor iedereen die van comfort food houdt is dit een aanrader!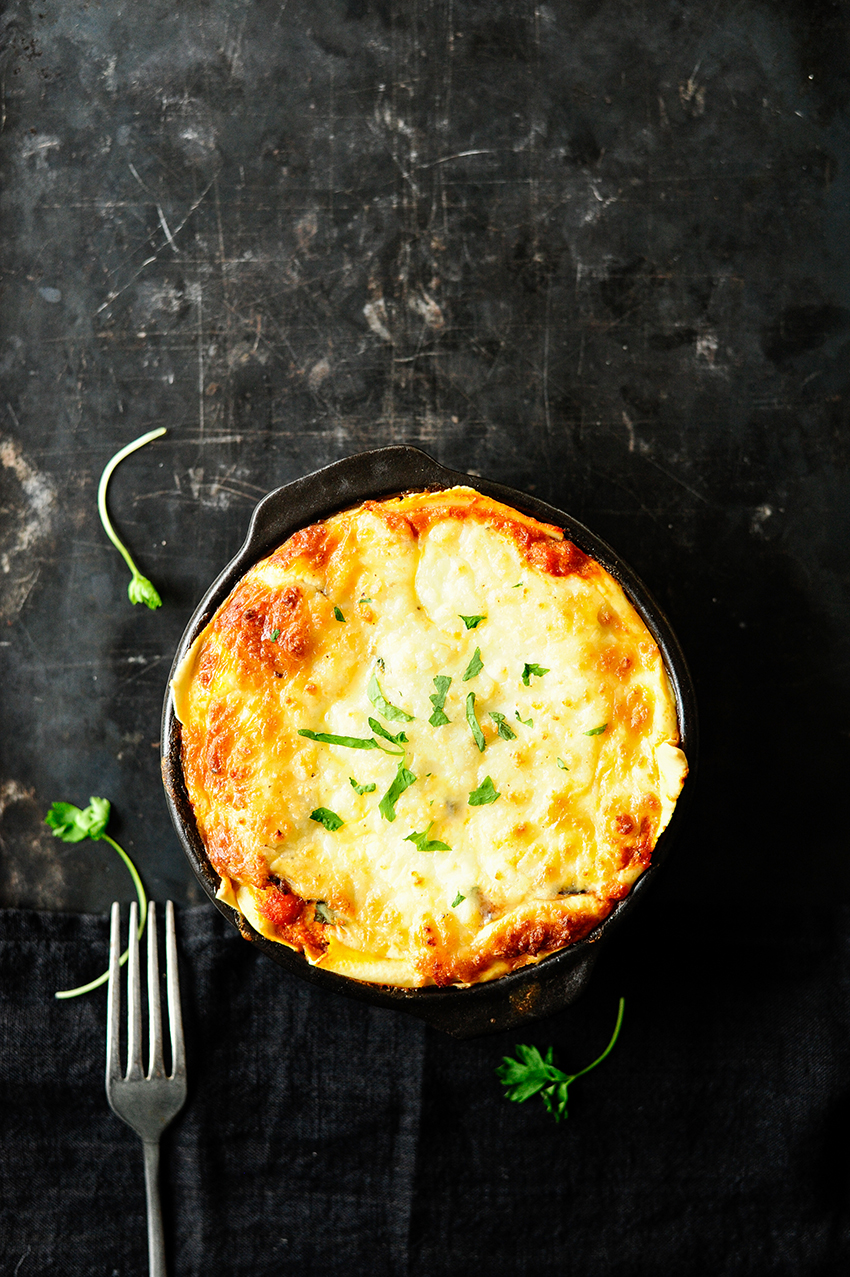 Dit heb je nodig
lasagnevellen
400 g tarwebloem het type 500 of semola rimacinata
4 bio eieren
4 el extra vergine olie
4 el water
snuifje zout
tomatensaus met ricotta
2 aubergines
6 tomaten
700 ml passata
250 g ricotta
1 ui, fijngehakt
2 teentjes knoflook, fijngehakt
4 el gehakte peterselie
1 tl gedroogde oregano
1 tl zoete paprika
zout en zwarte peper
olijfolie
romige kaassaus
2 bolletjes mozzarella
200 g Parmezaanse kaas
1 bio ei
5 el room
zout en zwarte peper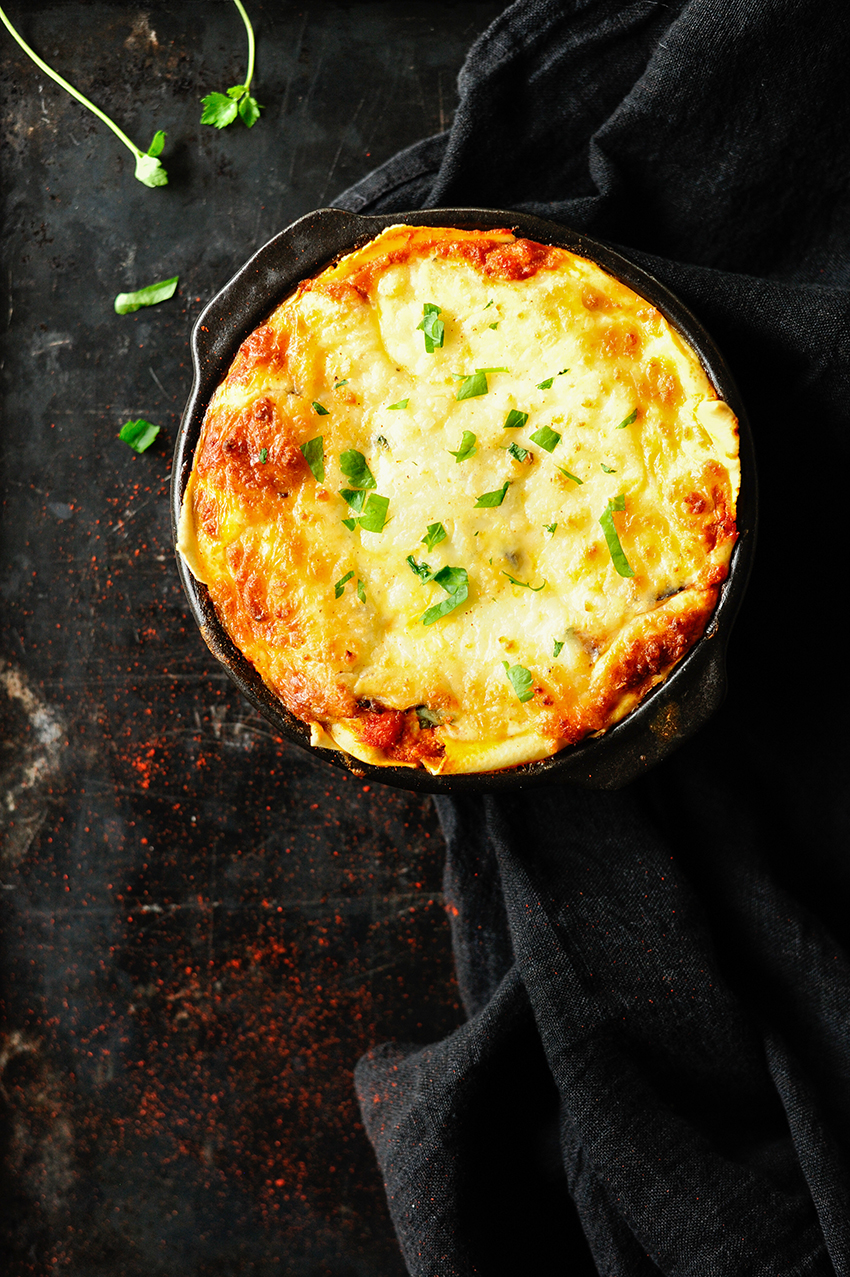 Zo maak je het
Kook water in een grote pan, dompel de tomaten 10 seconden in kokend water en laat ze dan meteen schrikken in koud water. Verwijder de schil, snijd ze in vieren en verwijder de zaadjes. Hak in kleine stukjes.
Verhit de olie in een pan en bak de ui en knoflook. Voeg de tomaten toe en laat 10 minuten sudderen. Voeg de passata, peterselie, oregano, paprikapoeder, zout en peper toe en laat 30 minuten sudderen op een laag vuur.
Doe de bloem, eieren, olie, water en zout in de mengkom van je keukenmachine en laat 5 minuten draaien op een matige snelheid. Rol het dan met de hand tot een bal. Dek af en zet apart.
Snijd de aubergine in lange dunne plakjes, bestrooi ze met zout en laat ongeveer 10 minuten rusten. Besprenkel met olijfolie en grill aan beide zijden in een hete grillpan tot ze zacht zijn.
Kook gezouten water in een grote pot.
Verdeel het deeg in 8 stukken. Bestuif met wat bloem en rol ze uit tot lange dunne lappen of haal het deeg doorheen de pastamolen. Snijd het deeg in lasagnevellen en plaats ze in kokend water gedurende 1 minuut. Verwijder en spoel onmiddellijk onder koud water.
Meng de ricotta met de tomatensaus en breng op smaak met zout en peper.
Rasp de mozzarella en Parmezaanse kaas en meng met het ei en de room. Breng op smaak met zout en peper.
Besprenkel de ovenschaal met wat olijfolie, leg daarop een eerste laag lasagnevellen. Schep er de eerste laag tomatensaus met ricotta en aubergineplakjes bovenop. Bouw de lasagne verder op en zorg ervoor dat bovenaan een laagje van de tomatensaus ligt. Schenk de romige kaassaus erover en bak ongeveer 30-40 minuten op 180°C. Laat ongeveer 10 minuten staan voor het serveren. Smakelijk!