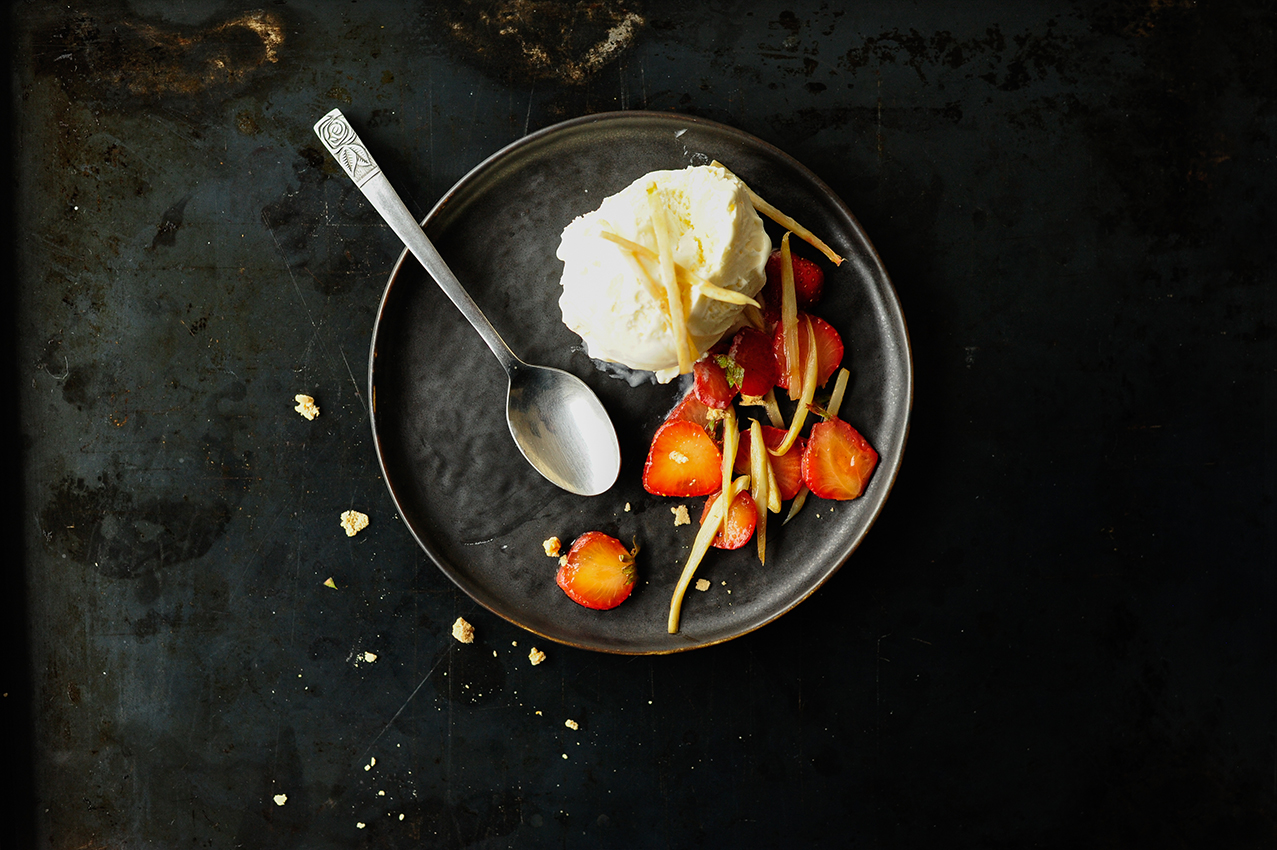 Ice cream with herbs, garlic, caramelized bacon or even cheese isn't any longer a rarity for the most of us. Nowadays there are no limits when it comes to choosing ingredients for ice cream. Do you like experimenting too? Than I have the perfect homemade vanilla ice cream with caramelized asparagus and strawberries for you. The asparagus have a natural slightly sweet taste after they're baked on high temperature, so it's the perfect match with this ice dessert. Try it for yourself, I highly recommend it and it's certainly not only for the asparagus fanatics.
makes 1 L vanilla ice cream
Ingredients
750 ml milk
250 ml heavy cream
6 yolks
200 g sugar
2 vanilla pods, cut lengthwise in half
4 white asparagus
12 small strawberries
1 teaspoon vegetable oil
1 tablespoon icing sugar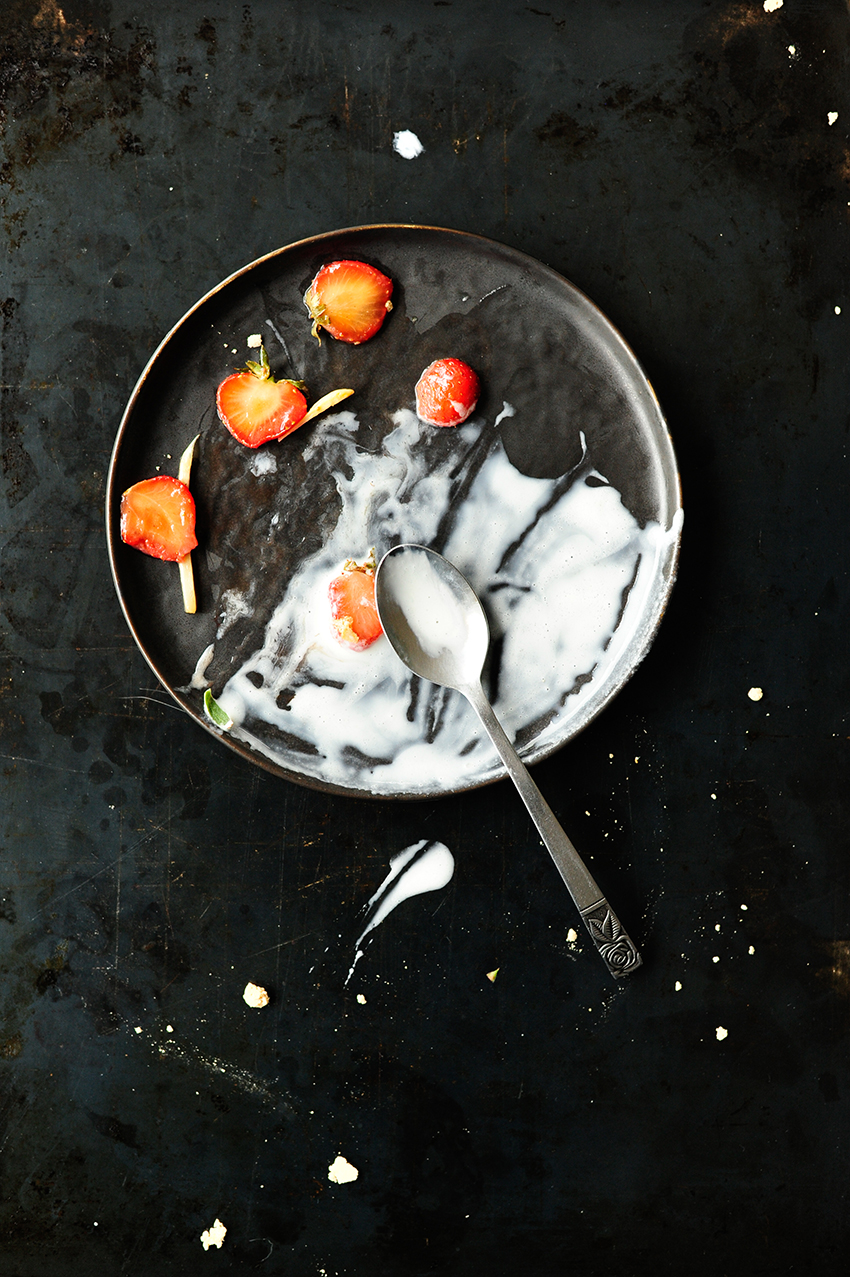 Instructions
Pour the milk into the saucepan and add the vanilla pod, heat over a low heat. In the meantime, beat the yolks with sugar until a light and fluffy mixture. Add the hot milk to the yolks, stirring constantly with a whisk and then pour the mixture back into the saucepan.
Heat over a low heat stirring with a wooden spoon until the cream thickens and until it almost boils. Transfer to a bowl and add the heavy cream. Cover with cling film, put the bowl in the fridge for 3-4 hours, preferably overnight, so it gets really cold.
Pour the cold mixture into your ice cream machine and churn for 45 minutes. Transfer to a plastic container, cover and freeze for a minimum of 3 hours.
Peel the asparagus and cut into thin match-like sticks. Cut the strawberries into slices. Heat the oil in a wok, toss the asparagus with icing sugar. Fry over a high heat, stirring constantly for 30 seconds. Add the strawberries and fry for 5-10 seconds more.
Serve immediately with ice cream, enjoy!