Is there really a soup season? I'm not sure, I'm a soup eater all the time sort of human. Each season brings on new ingredients that yield different and flavorful soups.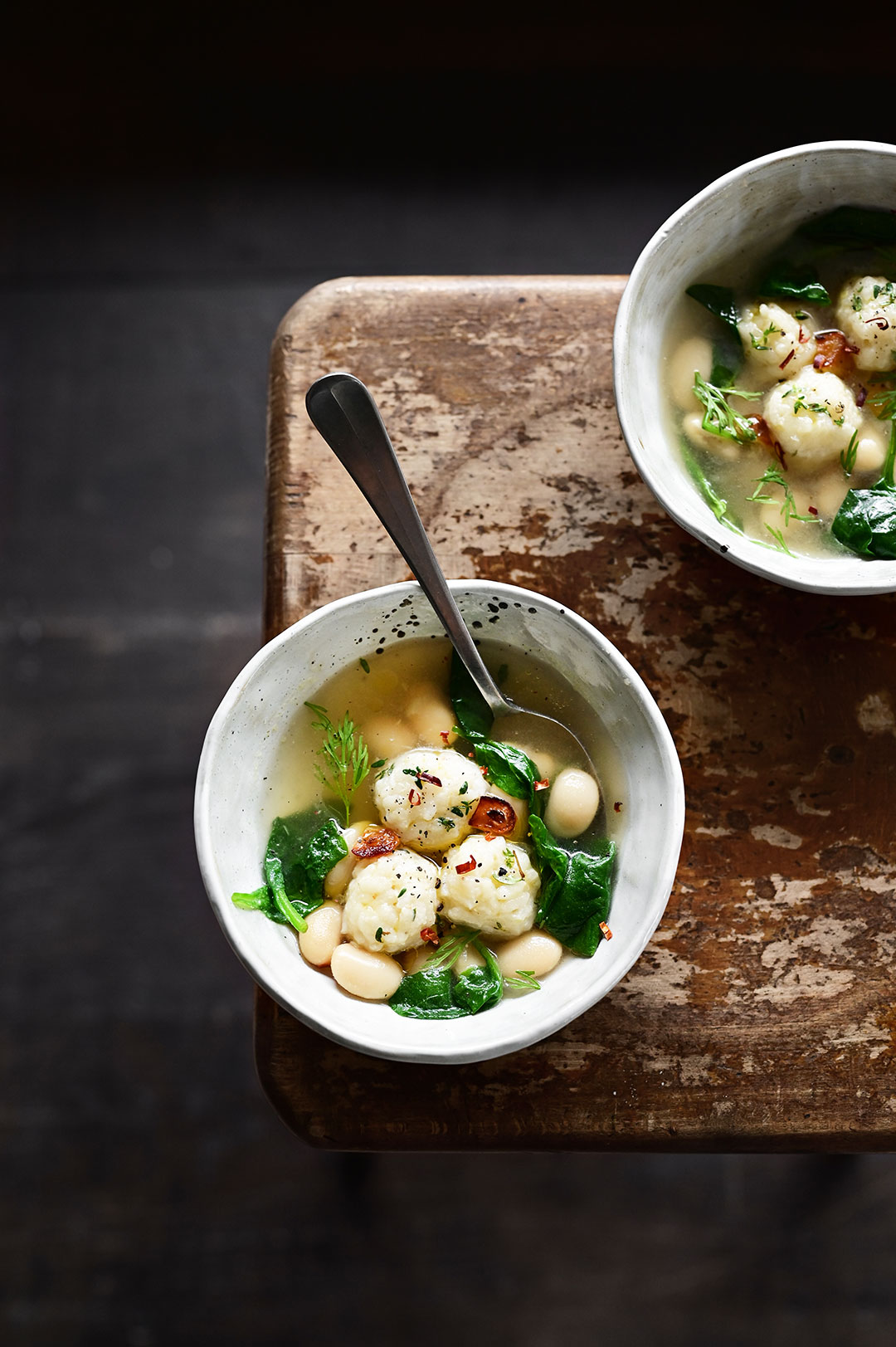 So here we go, first we make a sticky risotto with lots of parmesan (you can use some left-over risotto or cooked rice) and while this is happening, we make a tasty vegetable broth with spinach and giant beans. Then form some rice balls and serve. If you're short on time, you can just add the risotto to the soup. It's so fast and simple as you prefer. I like green things, so there's a little tangle of chives and dill on top of this as well. For a perfect finishing touch add some roasted garlic and chili oil. You'll love it, I promise.
Let's stay connected! Sign up for my NEWSLETTER to receive the latest recipes.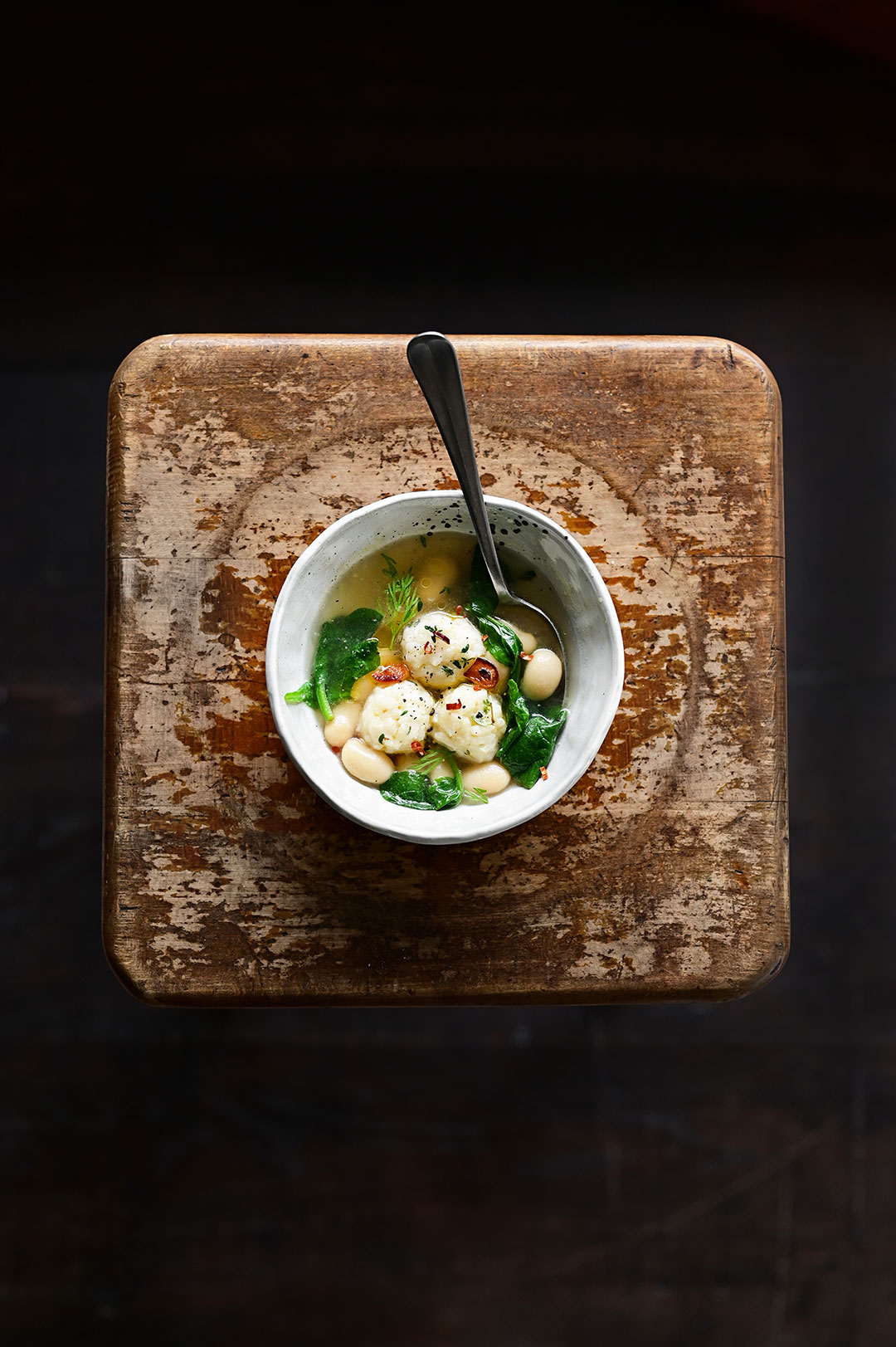 Ingredients
risotto
100 g arborio rice
1 tbs butter
1 shallot, finely chopped
1 garlic clove, finely chopped
450 ml vegetable broth
30 g grated parmesan
salt and black pepper
broth
1 L vegetable broth
1 shallot, finely chopped
1 garlic clove, finely chopped
50 g spinach
1 can giant butter beans, drained
2 tbs olive oil
salt and black pepper
finishing touch
a squeeze of lemon
chopped dill and chives
thinly sliced garlic toasted in olive oil
chili oil
Instructions
In a large pot, heat the butter, add shallot and garlic, cook until softened. Add rice, stir for 2 minutes, add thyme and add 100 ml hot vegetable broth, stir and add 100 ml more and when that is absorbed as well, add more. Do this on a very low heat, it takes about 20 minutes. Then turn off the heat. Add parmesan cheese, stir and leave to rest covered for 5 minutes. Stir, season with black pepper if needed and set aside. You can make the risotto beforehand or use some left-over risotto or cooked rice and add Parmesan.
In a large pot, heat the olive oil, cook the shallot and garlic until soft. Add vegetable broth and bring to a boil. Add spinach and giant beans, cook for 2 minutes more. Season with salt and pepper.
Make small rice balls, or add the risotto straight to the soup, serve topped with dill, chives, toasted garlic and a splash of lemon juice and chili oil. Enjoy.
…IF YOU LOVE THESE RECIPES … please consider supporting my work for just the cost of a cup of coffee.

If you try this recipe, let me know! Leave a comment  don't forget to tag me in your picture on Instagram with @anna_s_table or mention with #servingdumplings. I'd love to see what you're making. Happy cooking!