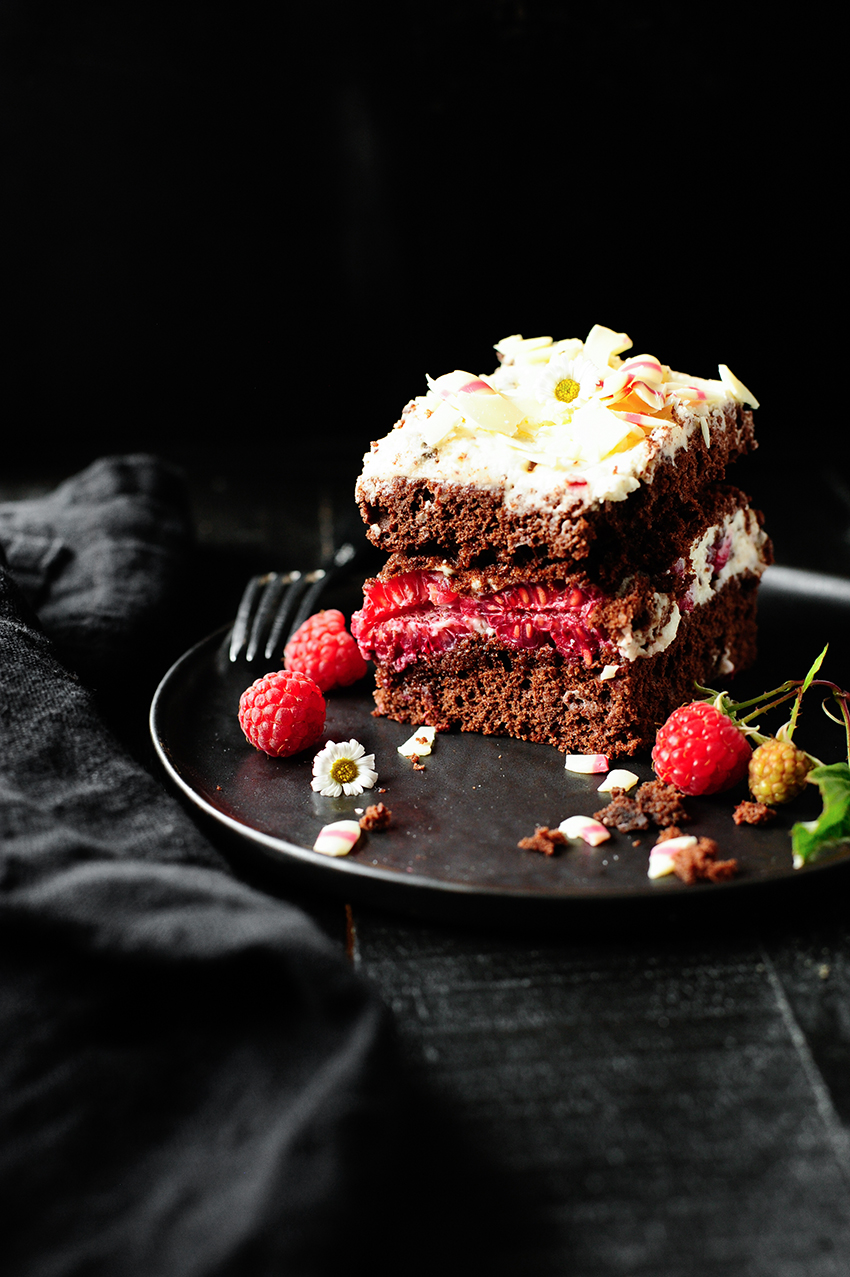 The best chocolate cake with raspberries and a creamy stracciatella filling!
I'm back after a short two months break with one of my favorite desserts … chocolate cake with fresh fruit. It's layered with whipped cream, mascarpone and fine shavings of dark chocolate. The cake itself is incredibly soft, moist and not too sweet, with just the right amount of chocolate flavor and juicy raspberries. And the filling? It's just heavenly, the stracciatella cream completes the whole cake with its delicate flavor. This is a cute and delicious dessert and it's hard to resist to go for a second, obviously!
Isn't this the perfect comeback cake, right!?
Ingredients
chocolate cake
50 g  flour
50 g potato starch
4 organic eggs
40 g cocoa powder
1/2 teaspoon baking powder
150 g fine sugar
stracciatella cream
500 ml heavy cream
250 g mascarpone
100 g icing sugar
80 g dark chocolate, grated
also
500 g raspberries
3 tablespoons raspberry jam
3 tablespoons grated white chocolate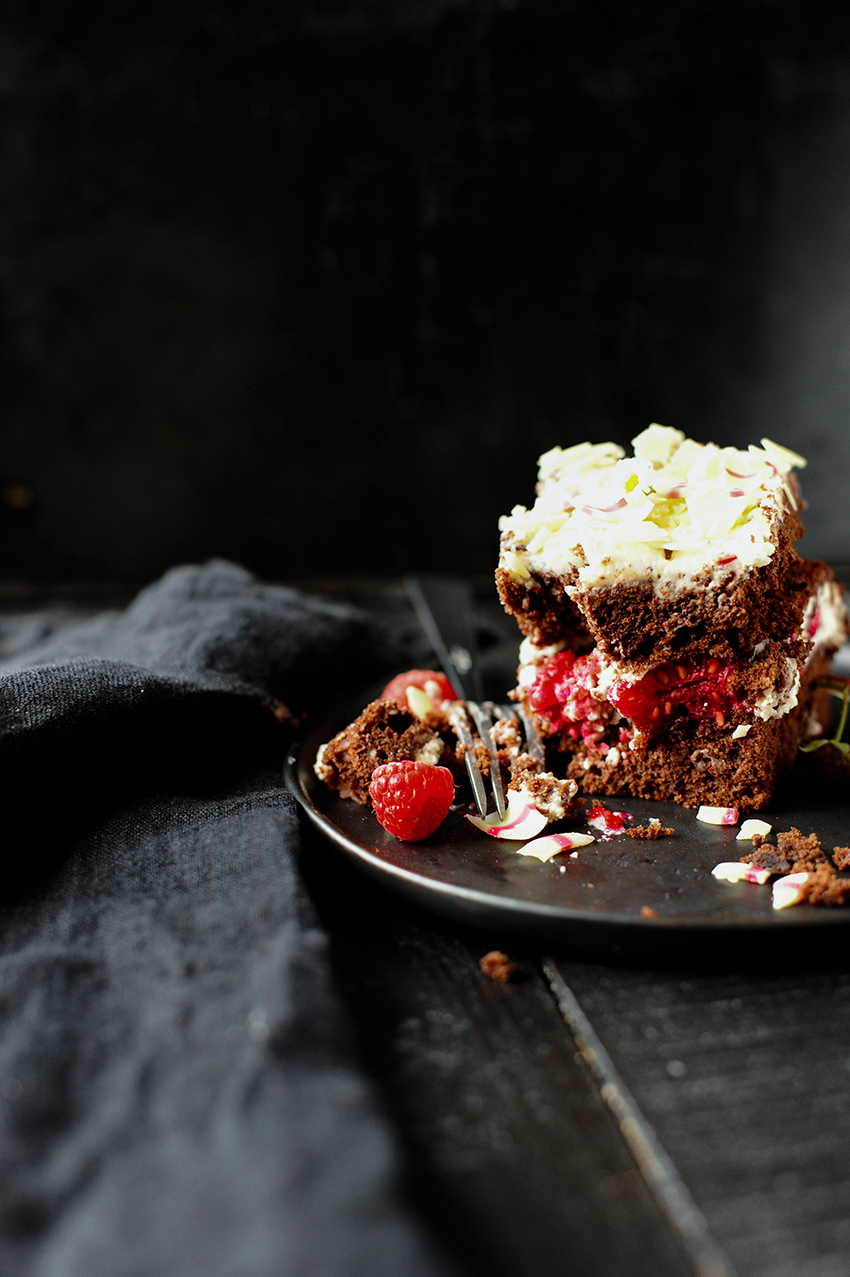 Instructions
Combine the flour with the potato starch, baking powder and cocoa powder.
Crack the eggs and beat the egg yolks with half of the sugar until a very light mixture. Beat the egg whites until stiff, then gradually add the remaining sugar, whisking constantly, until a stiff and shiny mixture. Add the egg yolks and gently stir with a spatula. Then sift the dry ingredients and stir gently with a spatula just until combined.

Line a 25 x 25 cm pan with parchment paper and grease the sides with butter. Pour the batter and bake until a toothpick inserted into the center comes out dry, about  35-40 minutes at 170°C. Let cool completely.

Beat the cream with sugar until stiff peaks form, add to mascarpone and stir gently. Add chocolate and stir again.

To assemble cut the cake into two layers, place one layer on a plate or cake stand, spread with raspberry jam and place raspberries. Cover with 1/2 stracciatella cream and place the second cake layer. Cover the top with stracciatella cream and sprinkle with white chocolate. Place for an hour in the fridge. Enjoy!

//= __('Print recipe (no photos)', 'servingdumplings' );?> //= __('Print recipe (with photos)', 'servingdumplings' );?>