It's buttery and nutty, the perfect comfort food for these cold and short days.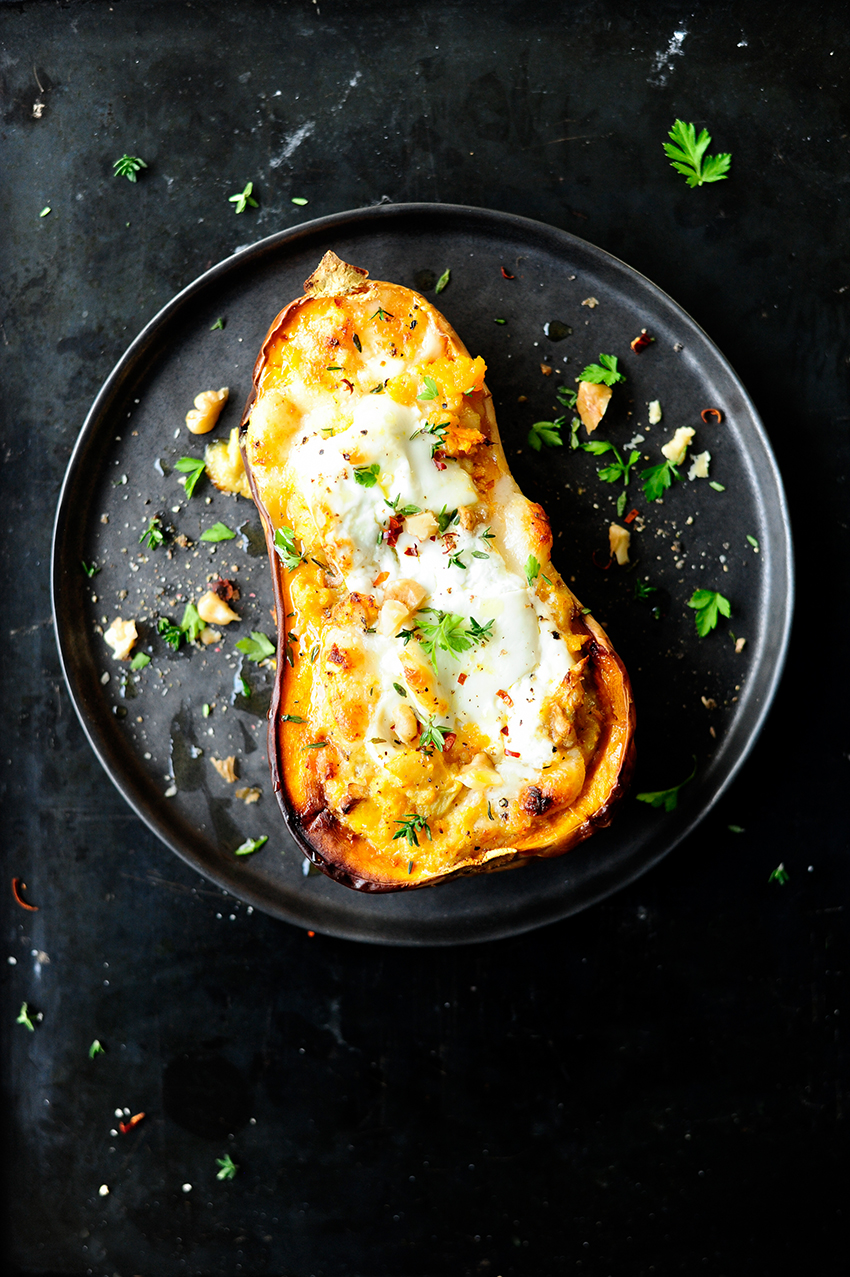 Baked butternut with lots of cheese, couscous and roasted apples with melted burrata.
This is a delicious combo of a hearty filling and slow cooked butternut. The flavors are great, the texture is exquisite  and it looks simply fantastic.
Delicious with a salad as lunch or as a side dish with meat.
Ingredients
1 butternut
1 ball burrata cheese
50 g freshly grated Parmesan cheese
40 g cooked couscous
1 apple
30 g chopped walnuts
1 organic egg
1 clove garlic, finely chopped
olive oil
pinch of salt with Espelette pepper
pinch of grated nutmeg
1/2 teaspoon thyme
red pepper flakes
pinch of smoked  paprika
salt + black pepper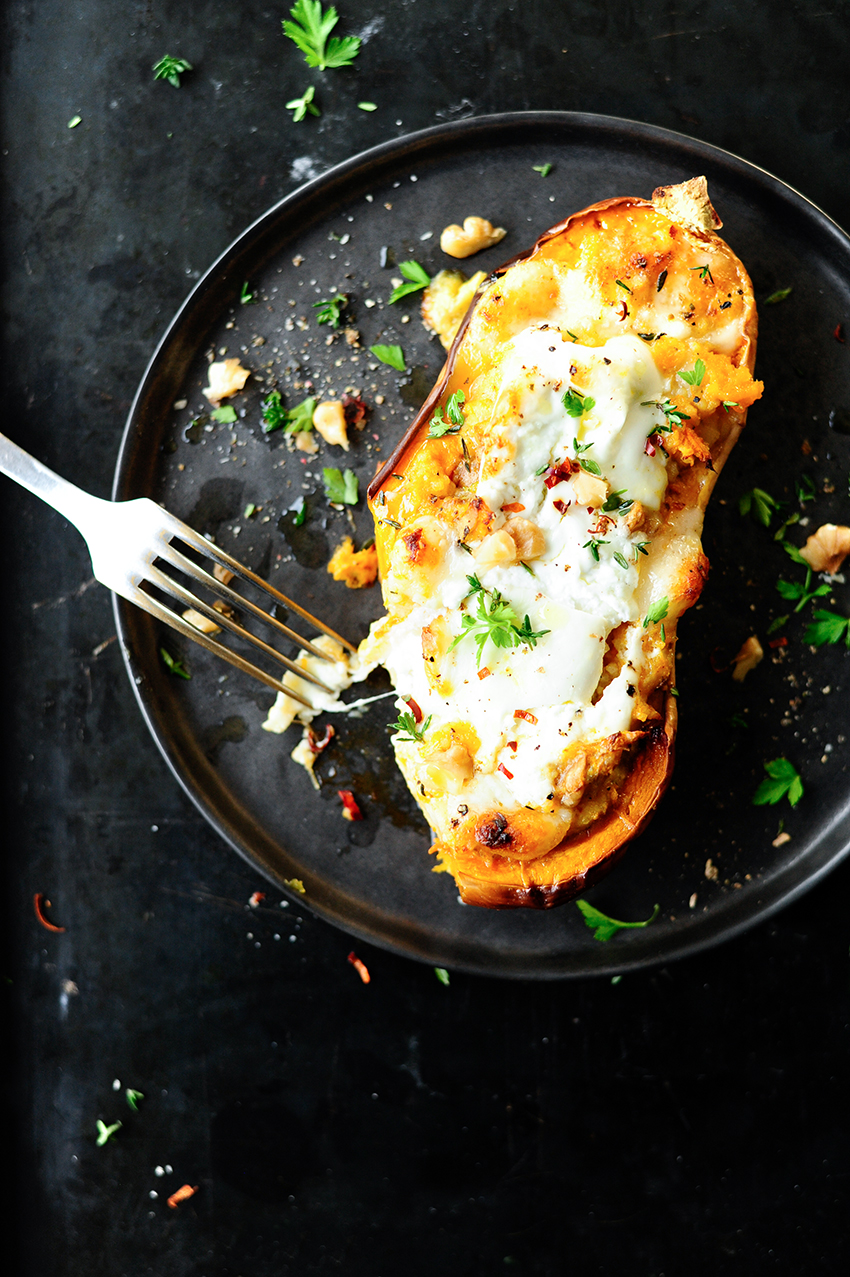 Instructions
Preheat the oven to 180°C.
Cut in two and scoop out the seeds, rub the pumpkins with olive oil, salt and pepper. Place on a baking sheet and bake in the oven for 60 minutes.
Cut the apple into quarters and remove the seeds. Cut each quarter into 4 pieces and place on a baking sheet. Stir with garlic, olive oil, salt and pepper. Sprinkle with nuts and place in the oven for 20 minutes.
Remove the butternut from the oven and scoop out the baked pulp, but make sure there is still 1 cm pulp left. Combine with roasted apples, nuts, egg, parmesan and couscous. Season with salt, pepper, thyme, salt with espelettepepper, chilli flakes and nutmeg. Spoon the stuffing into the butternut and place in the oven for 20 minutes.
Gently tear the burrata on two, place the cheese on each butternut half and bake for 5 minutes more in the oven.
Remove from the oven…eat!!