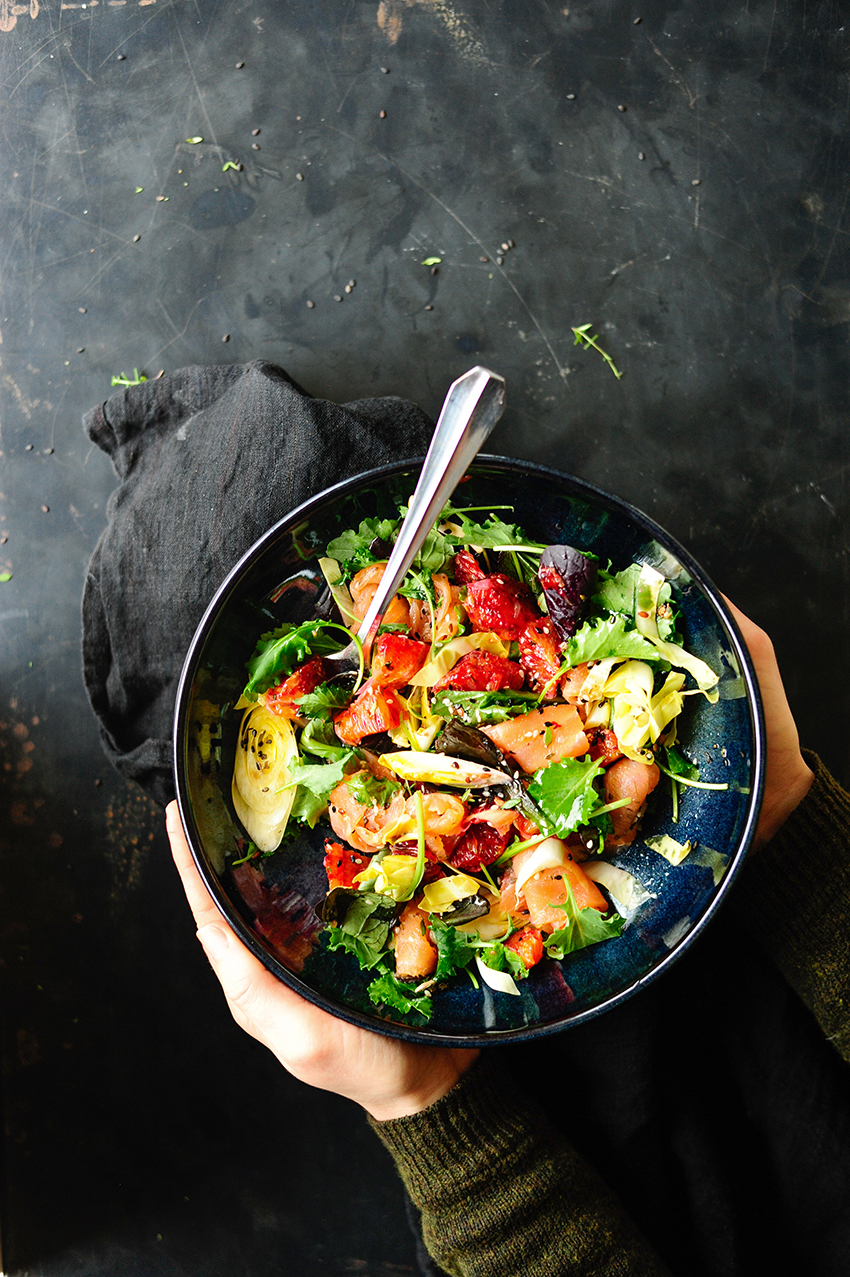 Have you already tried za'atar? It's one of the most popular spices today and it's pretty addicting, so look out! You can add it to oil, meat or vegetables. Even with goat's cheese, yoghurt vinaigrette and scrambled eggs. A meaningful addition to your spice cabinet.
The following recipe for the salmon salad is extremely simple, just marinate the salmon in olive oil with za'atar, orange juice, garlic, salt and pepper. In the meantime, combine kale with chicory and sweet blood oranges (they're really great with fish). Then add the salmon, drizzle with the citrusy za'atar dressing and you have a dish ready in 15 minutes. Very healthy and so delicious. It was pretty much the best thing we ate all week, try it and you will see!
Ingredients
200 g smoked salmon
2 chicory, cut into thin strips
40 g baby kale leaves
2 blood oranges, cut into small pieces
2 tablespoons sesame seeds
za'atar dressing
4 tablespoons extra vierge olive oil
1 tablespoon lemon juice
1 teaspoon za'atar
1 clove garlic, crushed and chopped
juice from 1/2 blood orange
1 teaspoon honey
salt + black pepper
Instructions
Combine the ingredients for the dressing in a bowl.
Add salmon and set aside.
Toss the kale leaves with chicory and blood oranges, add salmon and the za'atar vinaigrette. Gently toss to combine and sprinkle with sesame seeds. Eat!