I got a delicious treat for you! … White chocolate covered cheesecake truffles. Doesn't it sounds fancy…….and mouth-watering?!!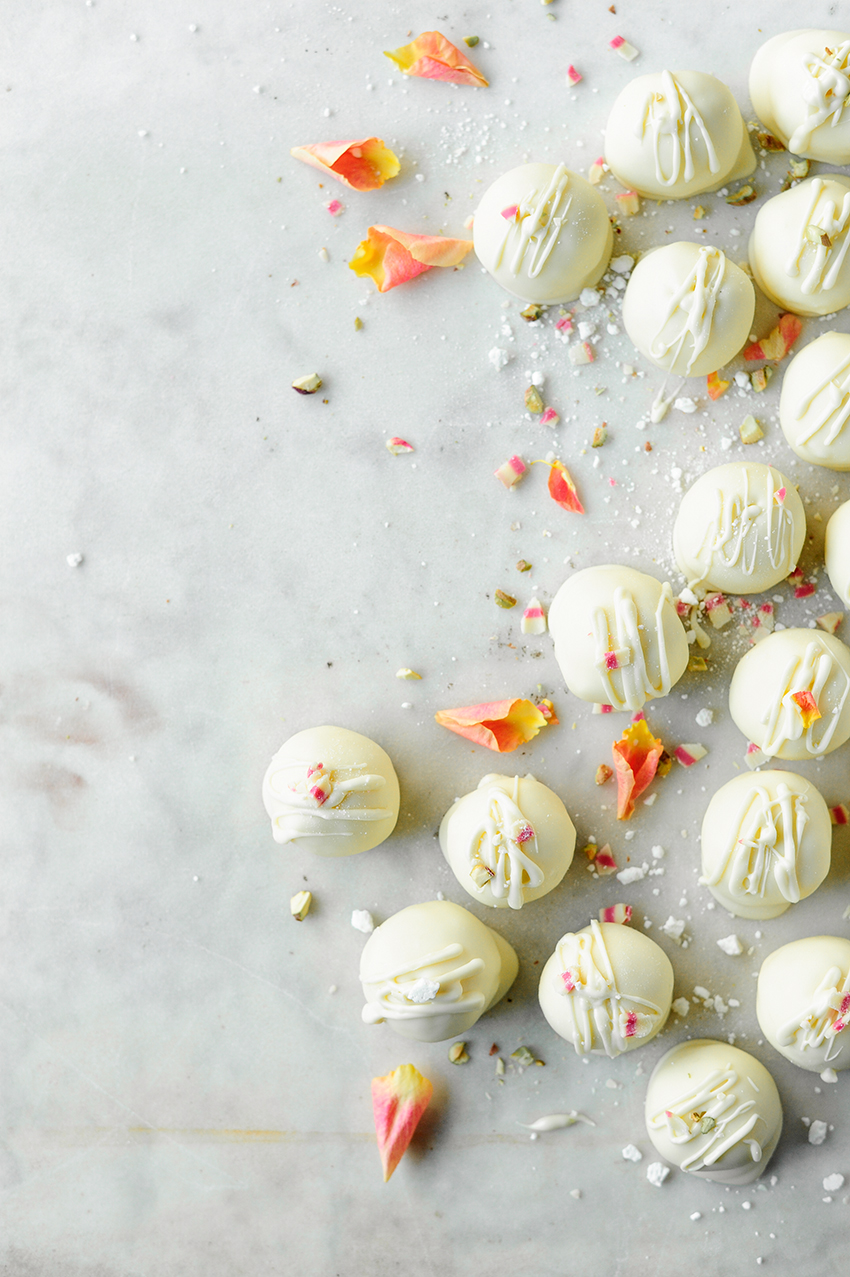 These truffles could not be better, they're incredibly delicious.
I can not believe I have never made these before. Two words: crazy easy to make and tasty in every single bite.
If you love chocolate and cheesecake, you will not be able to stop after just one truffle. The filling is semi-sweet, creamy and moist … just irresistible. All thanks to the cheese, I made it with dry curd (dry cottage cheese, farmer's cheese or whatever you want to call it) you can buy it at every Polish store, it's called twaróg and it's the one and only key to these luscious truffles.
Seriously, buy the cheese and make the truffles! They are the perfect Christmas treat!!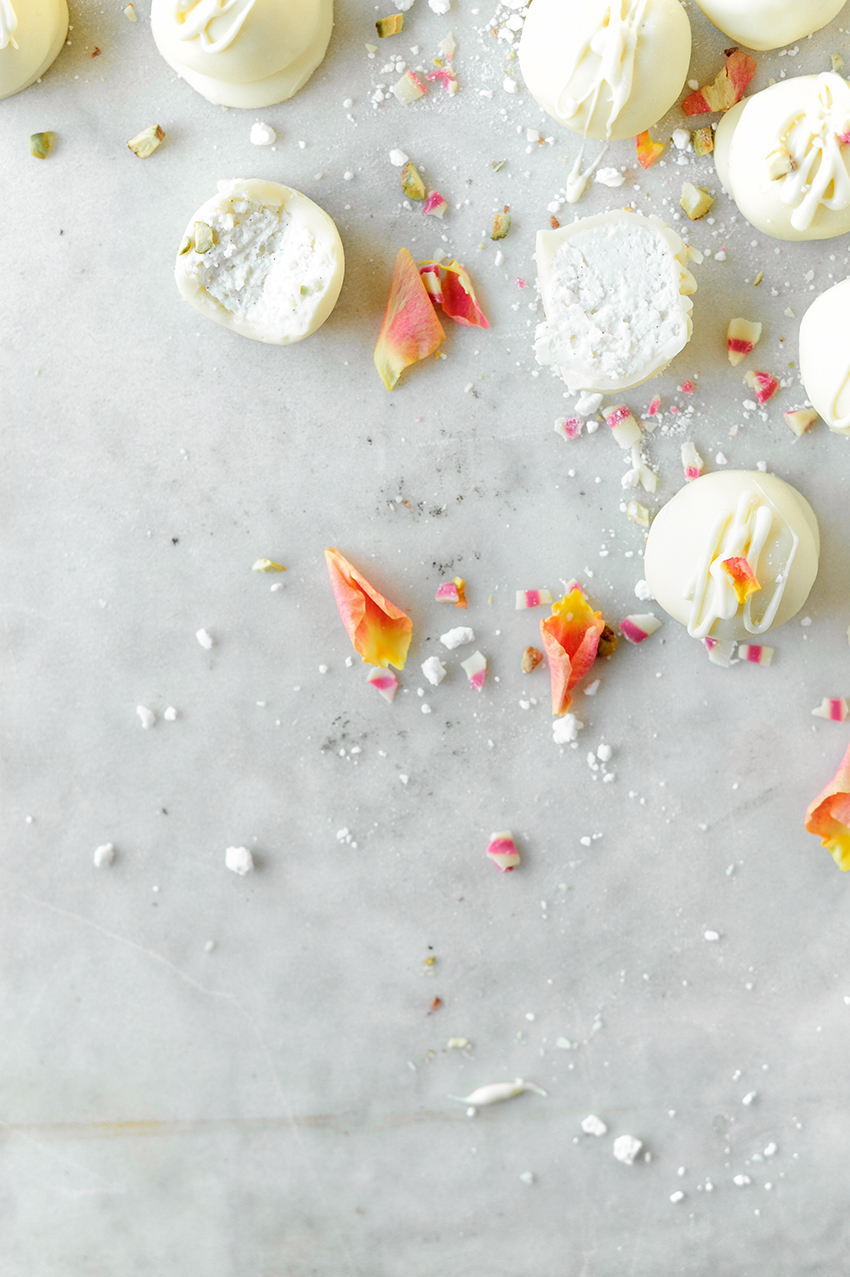 Ingredients
500 g dry curd or farmer's cheese
80 g sugar
1 vanilla pod
400 g Belgian white chocolate
also
roasted chopped pistachios, rose petals, crushed meringue, … for sprinkling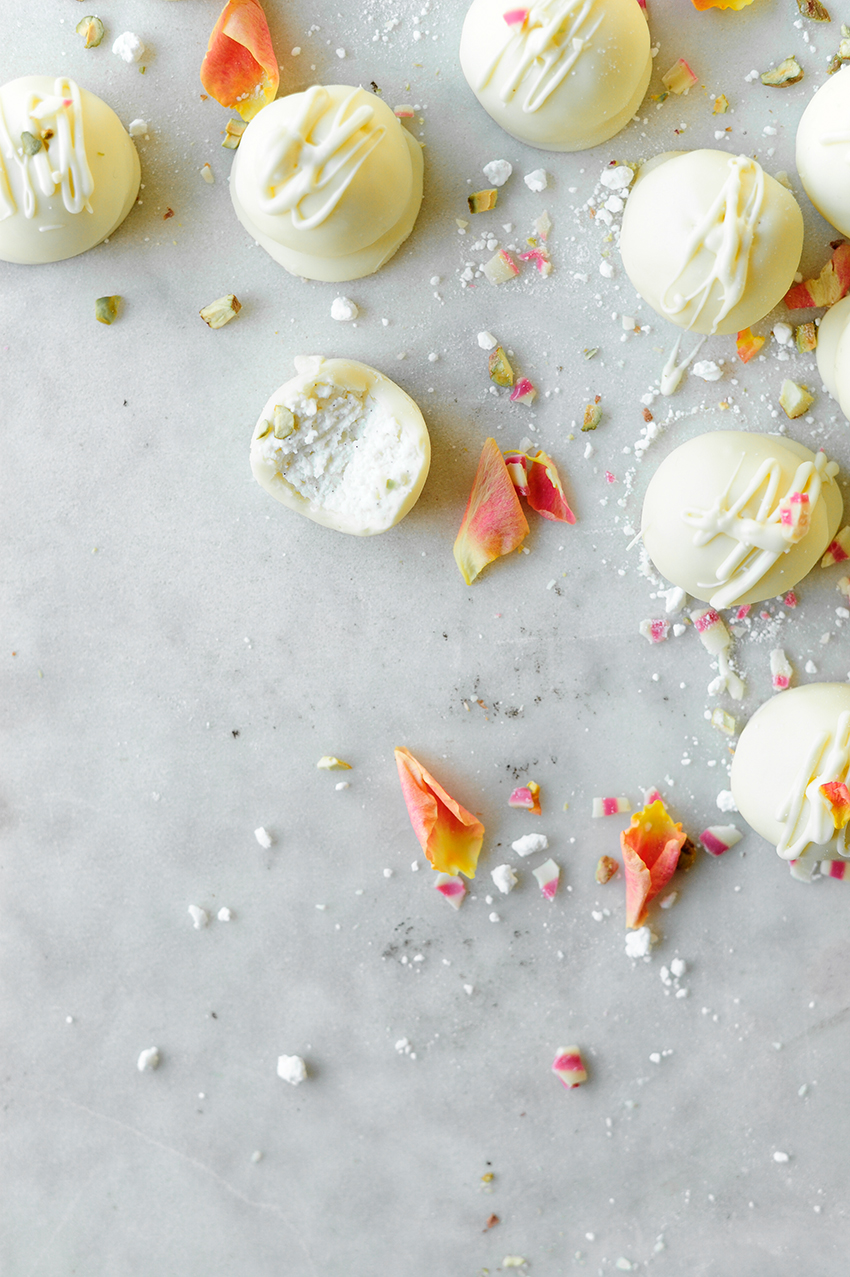 Instructions
In a bowl, using your fork combine cheese, sugar and vanilla beans. Refrigerate  for 60 minutes.
Roll tablespoonfuls of the mixture into balls and place on a sheet lined with parchment paper, refrigerate  for 1 hour.
Break the chocolate into pieces and melt in a warm water bath.
Dip the truffles in melted chocolate  and place on a sheet lined with baking paper. Sprinkle with crushed meringue or pistachios.
Refrigerate for 15 minutes and eat (:
Keep in the fridge for max 7 days, enjoy!

//= __('Print recipe (no photos)', 'servingdumplings' );?> //= __('Print recipe (with photos)', 'servingdumplings' );?>