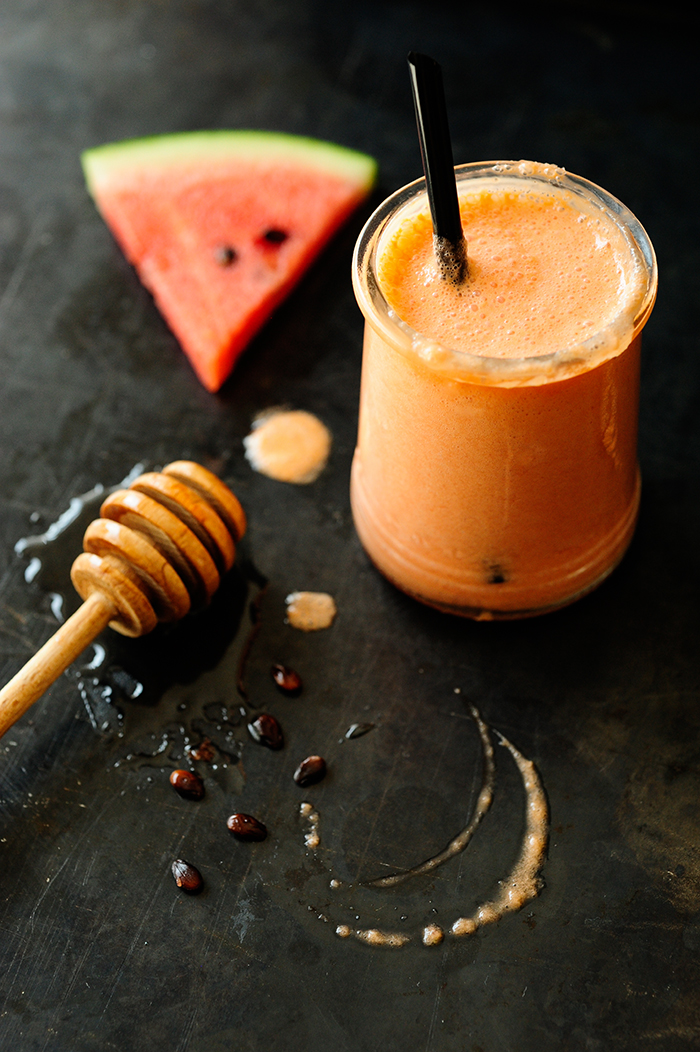 Easy, ready in five minutes and extremely delicious! This smoothie is made with watermelon, coconut milk, honey and a few drops of lime juice. It's a tasty treat, I think you'll love it!
Ingredients
500 g diced watermelon
250 ml coconut milk
2-3 tablespoons honey
a few drops of lime juice
Instructions
Place all the ingredients into a blender and blend until smooth.
Serve with ice cubes. Enjoy!