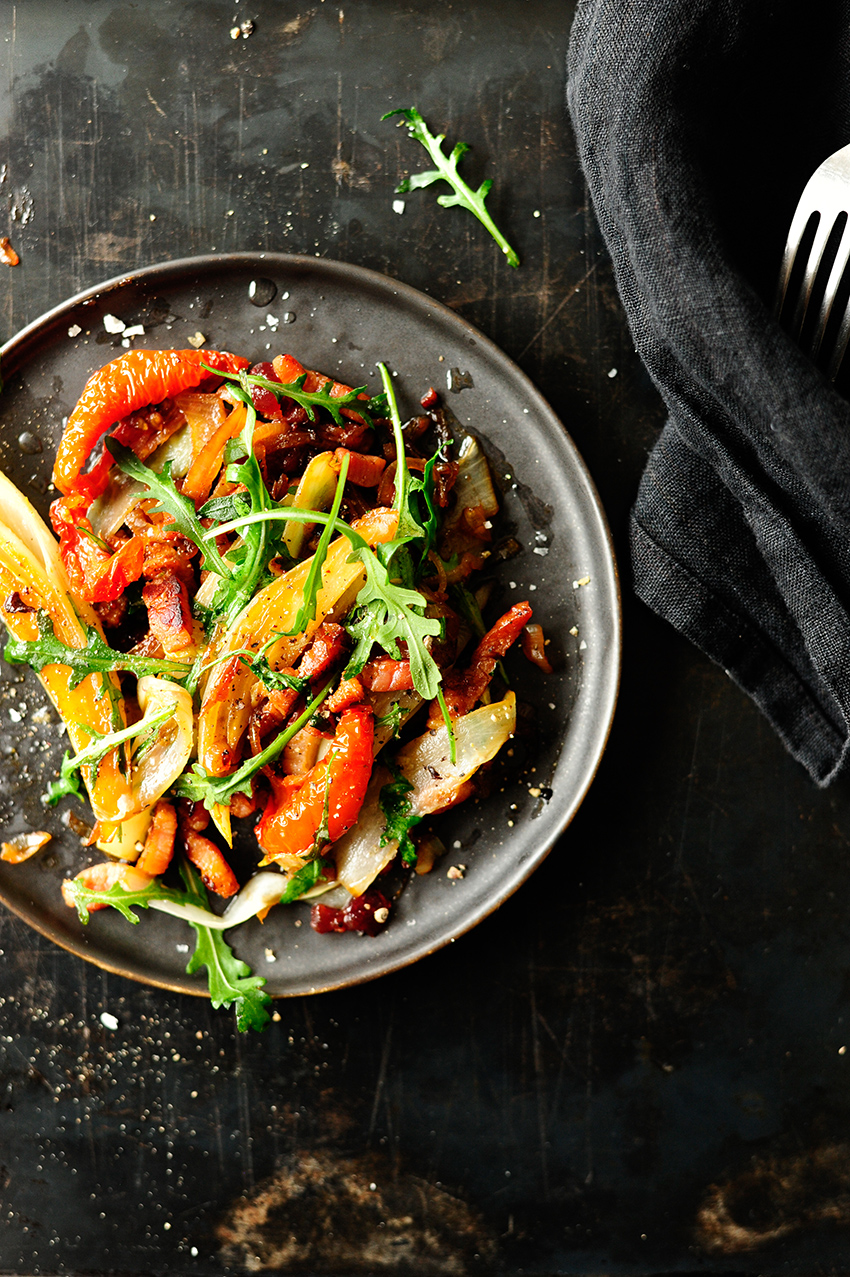 This hearty salad is full of colorful veggies with wonderful flavors. It is made with warm chicory, dried tomatoes and bacon, it's light, fast and perfect for lunch or dinner with a slice of bread. It brightens my day just looking at it and it tastes even better!
Ingredients
300 g smoked bacon
200 g dried tomatoes
4 heads chicory
1 shallots, finely chopped
1 clove garlic, finely chopped
50 g rocket salad
2 tablespoons olive oil
2 tablespoons cranberry jam
1 tablespoon lemon juice
salt and black pepper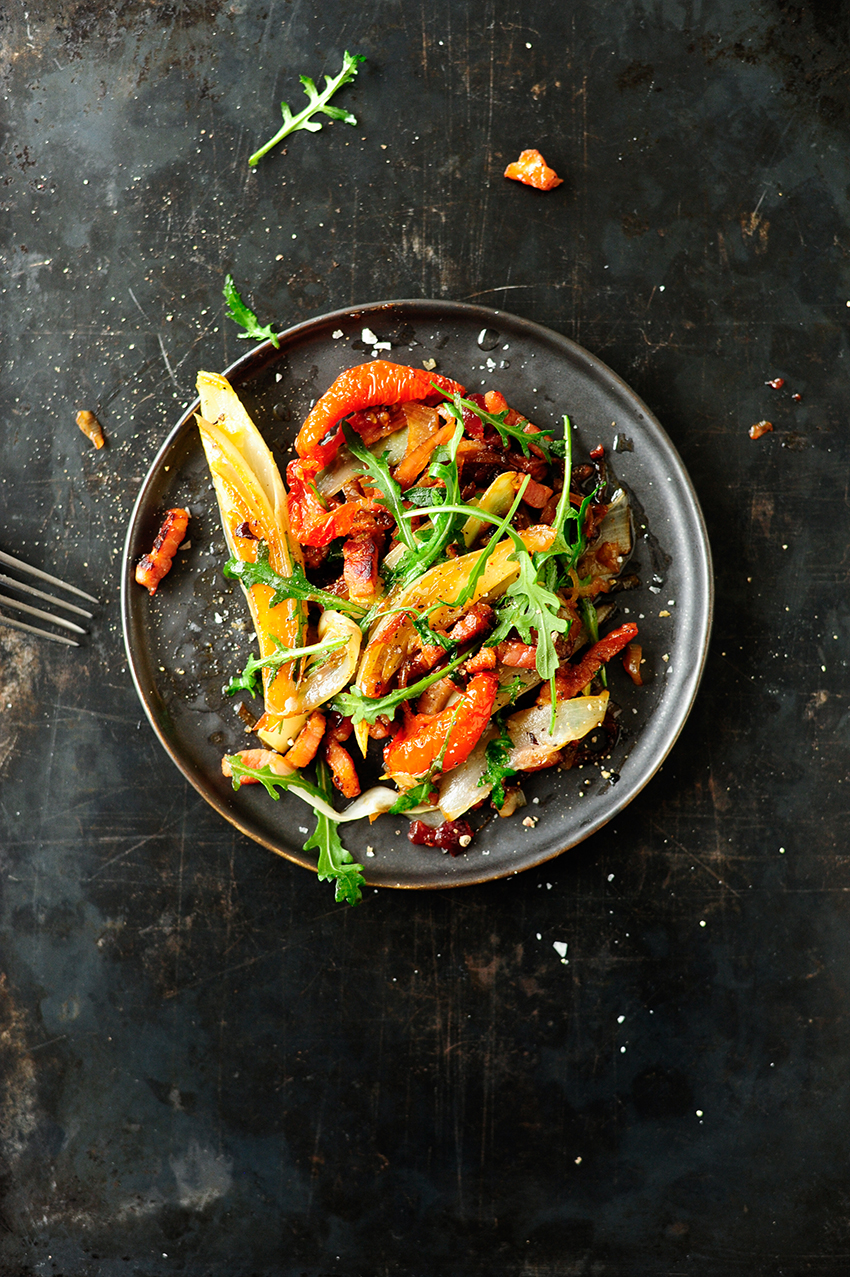 Instructions
Heat the oil in a skillet and fry the bacon until golden brown. Clean the chicory and cut along in four parts. Add the shallots, garlic and chicory to the bacon and fry for 5 minutes, stirring occasionally. Add dried tomatoes and cranberry jam and sprinkle with lemon juice, simmer for 5 minutes. Stir with arugula, add some oil if necessary and season with salt and pepper.
Serve immediately with fresh bread. Enjoy!