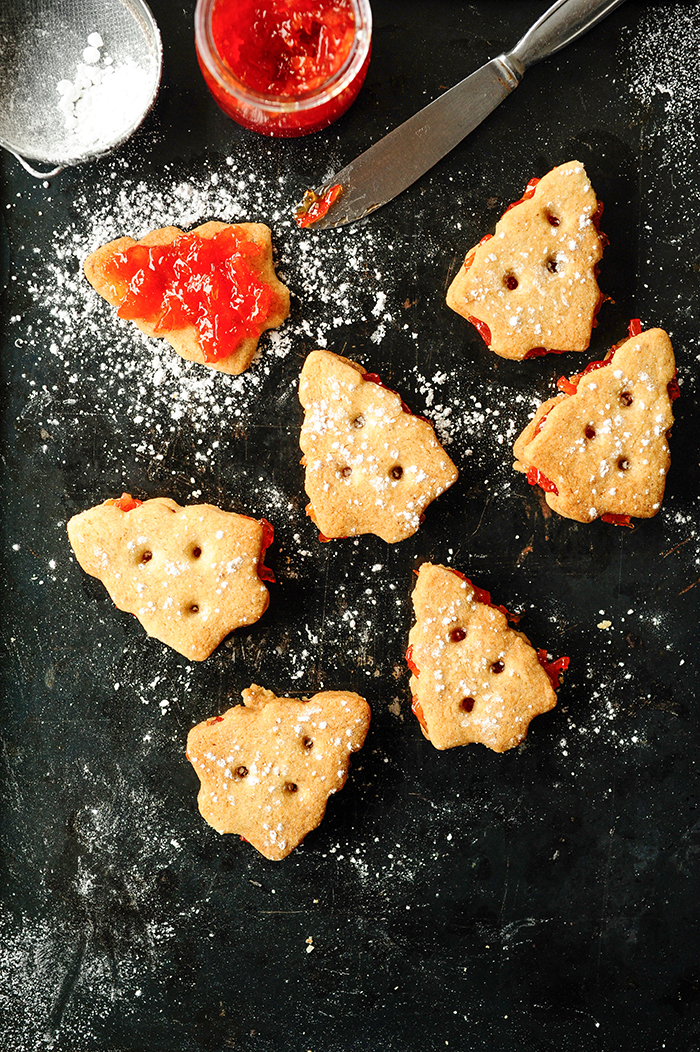 Christmas walnut cookies with a surprisingly delicious Campari orange filling. You can use this filling for all your Christmas cakes or serve it as jam for breakfast. The cookies themselves are perfectly crispy and buttery, you can give them any shape you like. You have to try them on your next Christmas baking day!!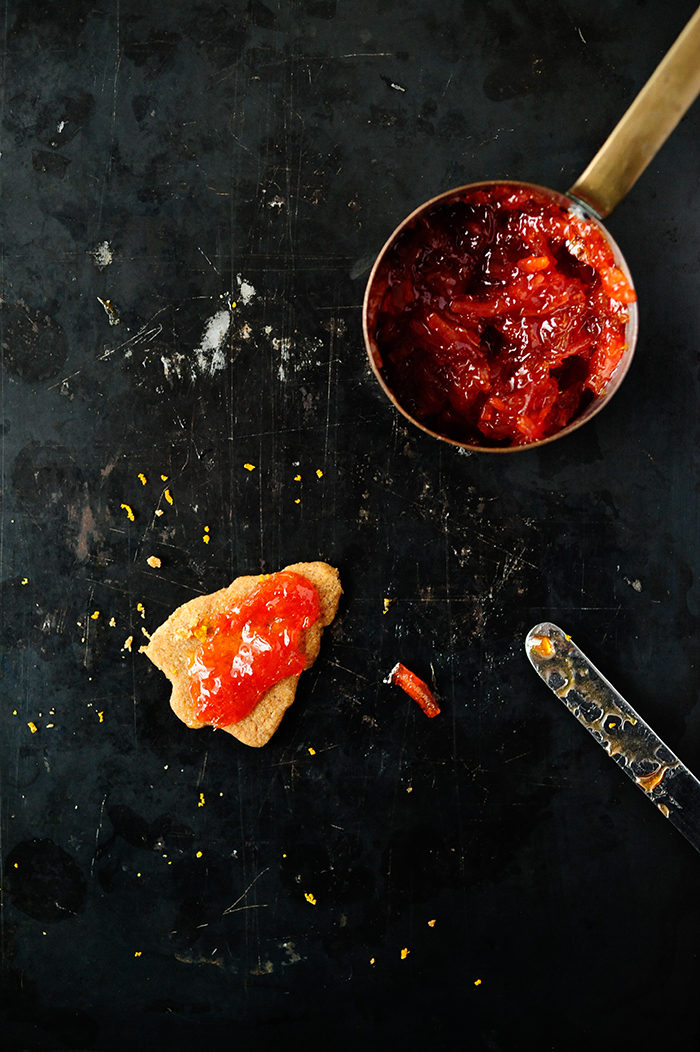 walnut cookies
320 g flour
140 g sugar
280 g cold butter, cubed
80 g ground walnuts
1 teaspoon cinnamon
pinch of salt
Place the butter in a bowl. Add sugar, cinnamon, salt, grounded nuts and sift the flour. Knead the dough quickly, wrap in foil and put in the fridge for 30 minutes.
Then divide dough into 4 pieces and place each between a sheet of parchment paper, sprinkled with flour. Roll into a circle, about 1/2 cm thick. Using a tree-shaped cookie cutter, cut the shapes and place on a baking tray lined with baking paper. Bake for 12-15 minutes at 180°C until golden brown.
Once cooled, assemble cookies by spreading them with a teaspoon of 'Campari orange' jam and dusting the tops with powdered sugar.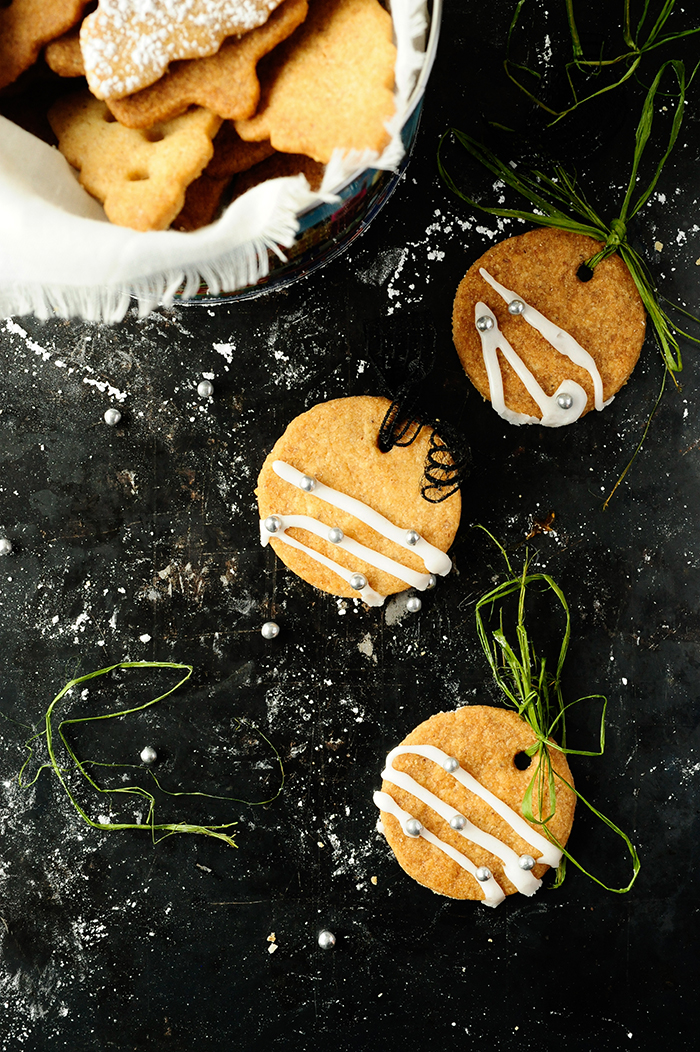 'Campari orange' filling
10 oranges
120 ml Campari
130 g sugar + 5 tablespoons sugar
jus from 1/2 lemon
1 vanilla pod
1 cinnamon stick
pinch of salt
Thinly peel 1 orange with a sharp knife, then cut the peel into thin strips. Place in a saucepan and cook a few minutes in salted water. Then drain and put them back in the saucepan, pour 60 ml water and 60 ml Campari, add 5 tablespoons sugar, cinnamon stick and vanilla pod. Cook over medium heat until syrup thickens.
Peel the oranges and cut between the membranes to segment the orange. Put in a saucepan, add sugar, lemon juice and pour 60 ml Campari. Bring to a boil, then reduce the heat and simmer for 20 minutes, stirring constantly. Add the candied orange peel, stir and simmer for 2-3 minutes.
Cool and decorate the cookies or use as a filling for your cakes. You can also pour the jam into jars and tighten well. Set aside upside down for 30 minutes, then flip and leave to cool.