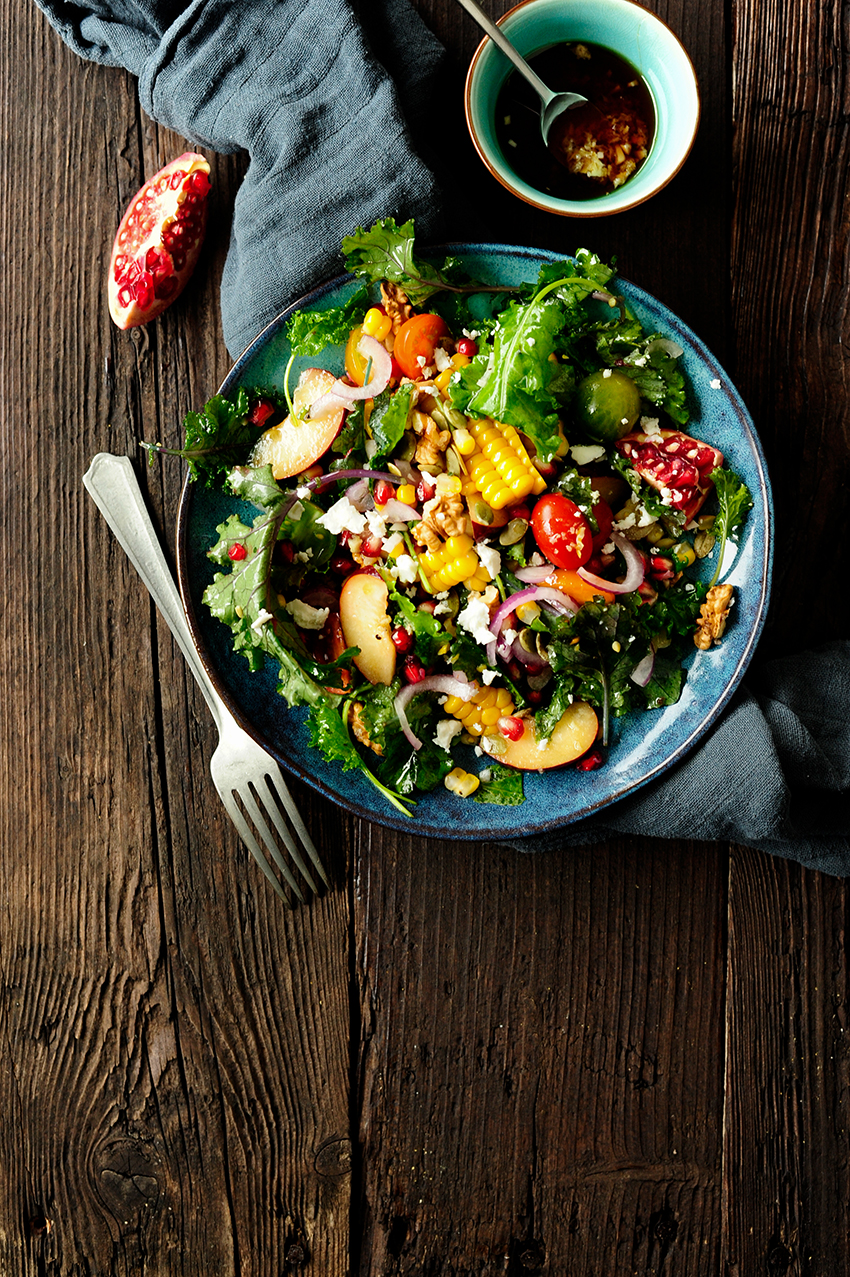 A colorful kale salad with feta cheese and plums. This is one of the simplest ideas for a healthy lunch, add a handful of nuts, pomegranate seeds, some tomatoes and corn. Finish it of with a good drizzle of a delicious ginger vinaigrette and you have a wonderful juicy salad full of incredible flavors. I am in love with this salad:)
20 minutes | serves 2
Ingredients
50 g baby kale leaves
2 plums, sliced
1 corn
seeds of 1 pomegranate
100 g cherry tomatoes, halved
100 g feta
1 red onion, cut into thin slices
2 tablespoons walnuts
2 tablespoons pumpkin seeds
vinaigrette
50 ml rapeseed oil
1 tablespoon pumpkin seed oil
1 tablespoon apple cider vinegar
1 teaspoon grated ginger
1 clove garlic, finely chopped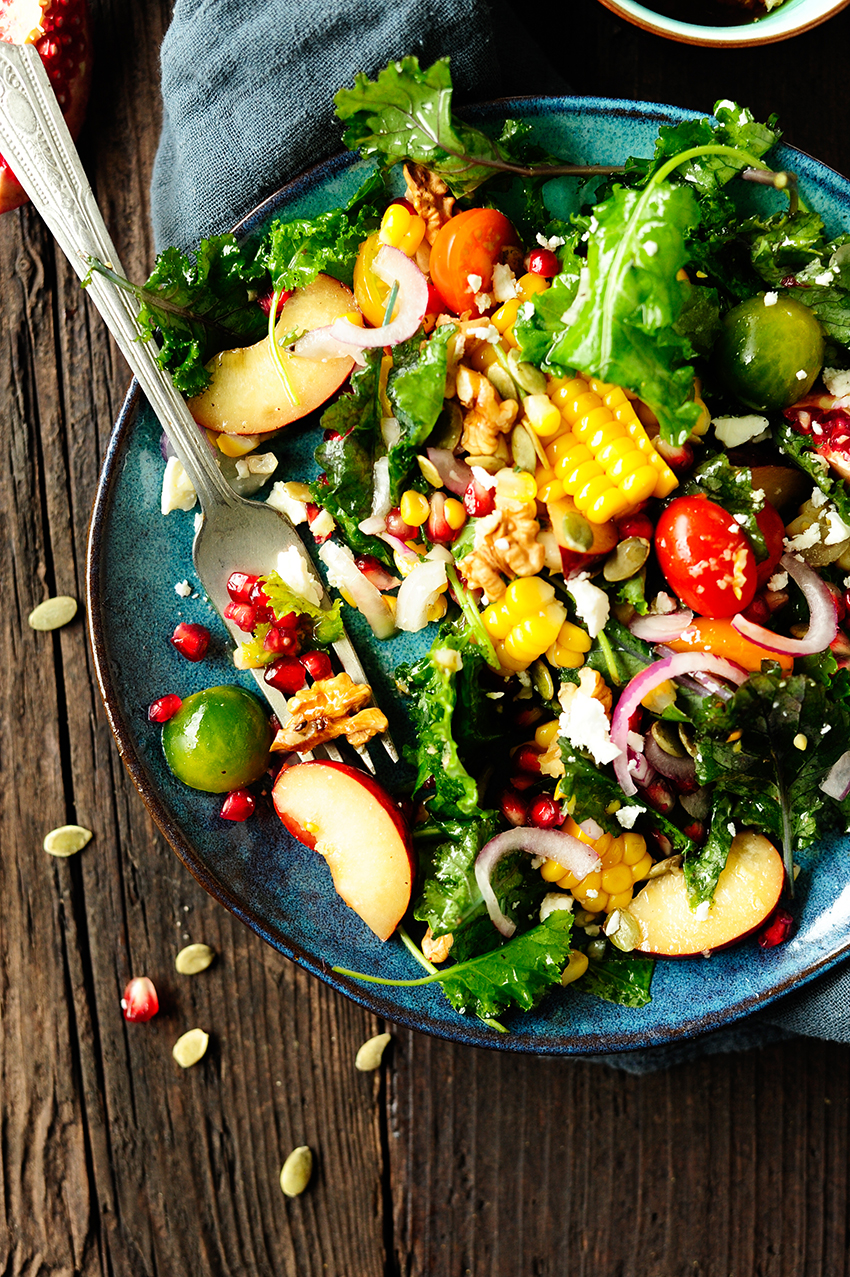 Instructions
Boil the corn in salted water for 5 minutes. Then use a knife to remove the corn from the cob.
Combine all the ingredients for the vinaigrette.
Combine the kale leaves with corn, pomegranate seeds, plums, red onion and cherry tomatoes. Sprinkle with walnuts and pumpkin seeds,  feta crumbles and drizzle with the ginger vinaigrette. Stir gently. Enjoy!