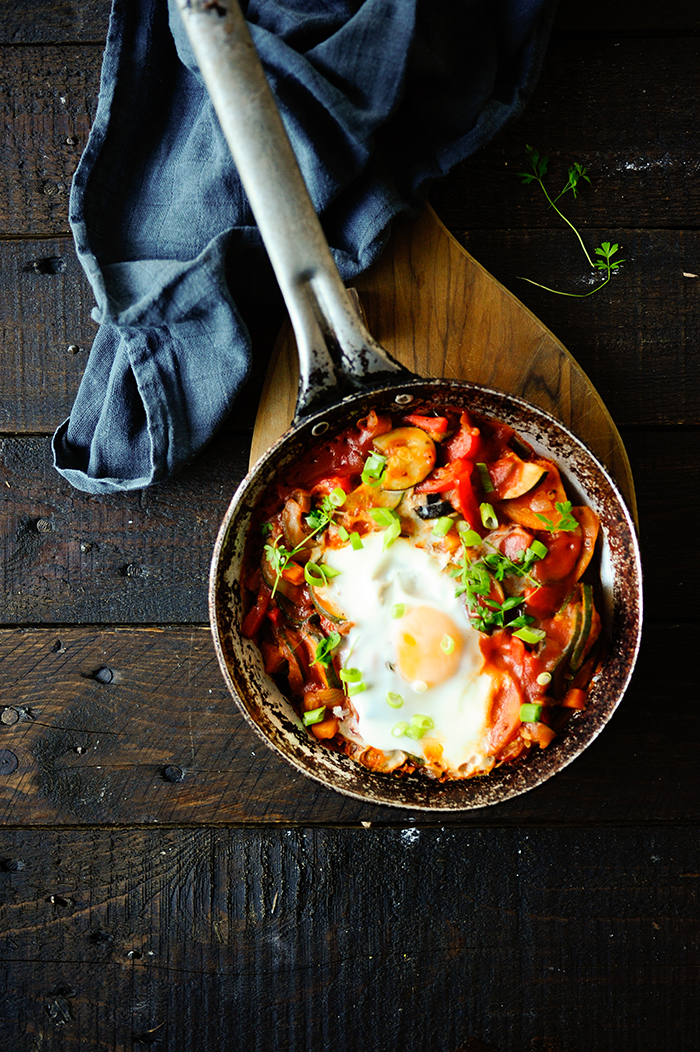 Tasty, vegetarian dish that can be prepared with your favorite ingredients. It's made with plenty of garlic and vegetables simmered in tomato sauce. This vegetarian stew works as well as an easy lunch or for a perfect dinner.
Ingredients
4 farm eggs
1 onion, finely chopped
4 cloves garlic, finely chopped
1 zucchini, cut into thin slices
1 eggplant, cut into cubes
1 rutabaga (I've used the yellow one), peeled and cut into thin slices
2 carrots, peeled and cut into cubes
2 red paprika's, cut into thin strips
4 large tomatoes
1 teaspoon thyme
1 teaspoon sweet parika
3 tablespoons olive oil
salt and freshly ground pepper
4 scallions, chopped
chopped parsley
Instructions
In a large deep frying pan, heat the oil and fry the onion and garlic. Add the carrots and simmer for 5 minutes. Add the zucchini, rutabaga, eggplant and paprika's and pour 1/2 cup hot water. Simmer for 10 minutes over medium heat stirring occasionally.
In the meantime, boil water in a large pan, turn off the heat and place the tomatoes for 10 seconds in the hot water. Remove them from the pot and rinse under cold water. Peel, cut into quarters and remove the seeds. Chop them into tiny pieces. Add to the vegetables and simmer for 10 minutes. Season with salt and pepper.
Before serving crack the eggs. Simmer at low heat until the white is just set and the yolk is still runny. Serve hot, garnished with chopped scallions and parsley. Enjoy!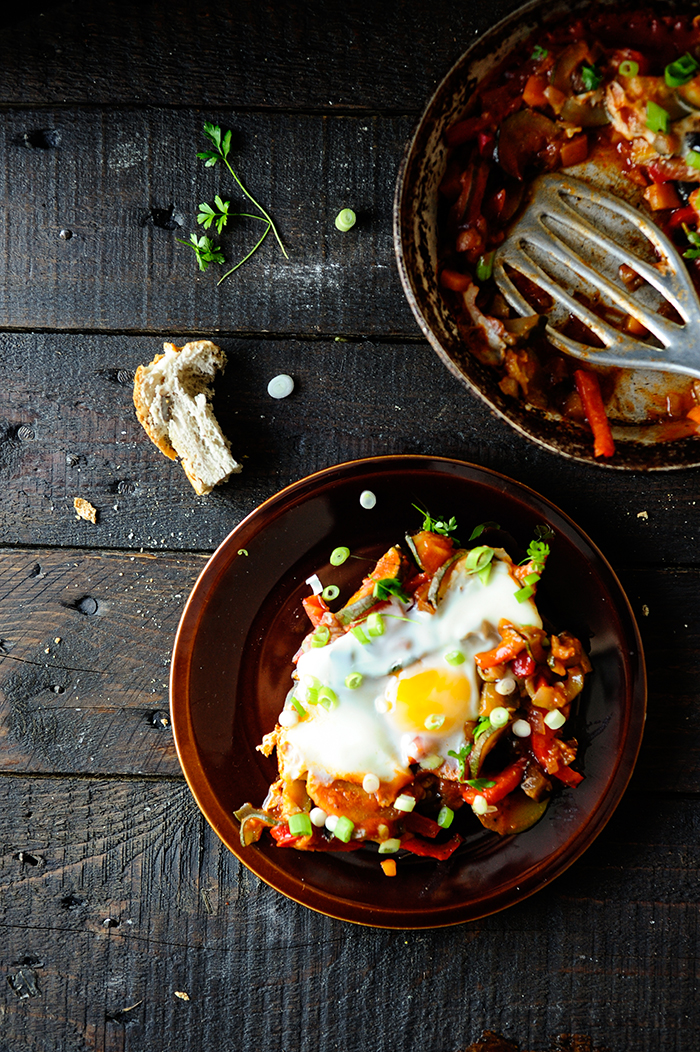 //= __('Print recipe (no photos)', 'servingdumplings' );?> //= __('Print recipe (with photos)', 'servingdumplings' );?>