The time has come to finally share this pierogi recipe with you. They're stuffed with three kinds of cheese, spinach and they have a delicate potato touch. The dough is my mother's specialty, it's flexible, smooth and soft. Her dumplings are like the softest pillows. Pierogi are traditional Polish dumplings consisting of dough stuffed with a savory or sweet filling. So what's actually the difference between Italian cheese ravioli and Polish cheese pierogi? Polish dough doesn't contain eggs and is filled with cheese and mashed potatoes. They're so reminiscent of their Italian counterparts that they are occasionally called Polish ravioli.
But a good pierogi is not only about the dough, it's all about the filling. Mashed potatoes with cheese and spinach, simplest filling ever, but so good. What's not to love about a pasta-style dough filled with cheesy mashed potatoes? Especially when finished with a bacon and onion-butter sauce. It's the best.
I love pierogi, of course, for me it's the tastiest food ever invented. Now you know!! Making them is so relaxing, soothing and calming for me. Growing up, my grandmother used to feed us with massive amounts of pierogi, so it's total childhood comfort food for me. 
From time to time, when I miss Krakow, it's flavors, scents, colors and surroundings that fill every corner of my childhood memories (what happens sometimes), instead of ignoring this feeling, I'm making  pierogi (:
Then I go outside for a walk to watch the Belgian sunset.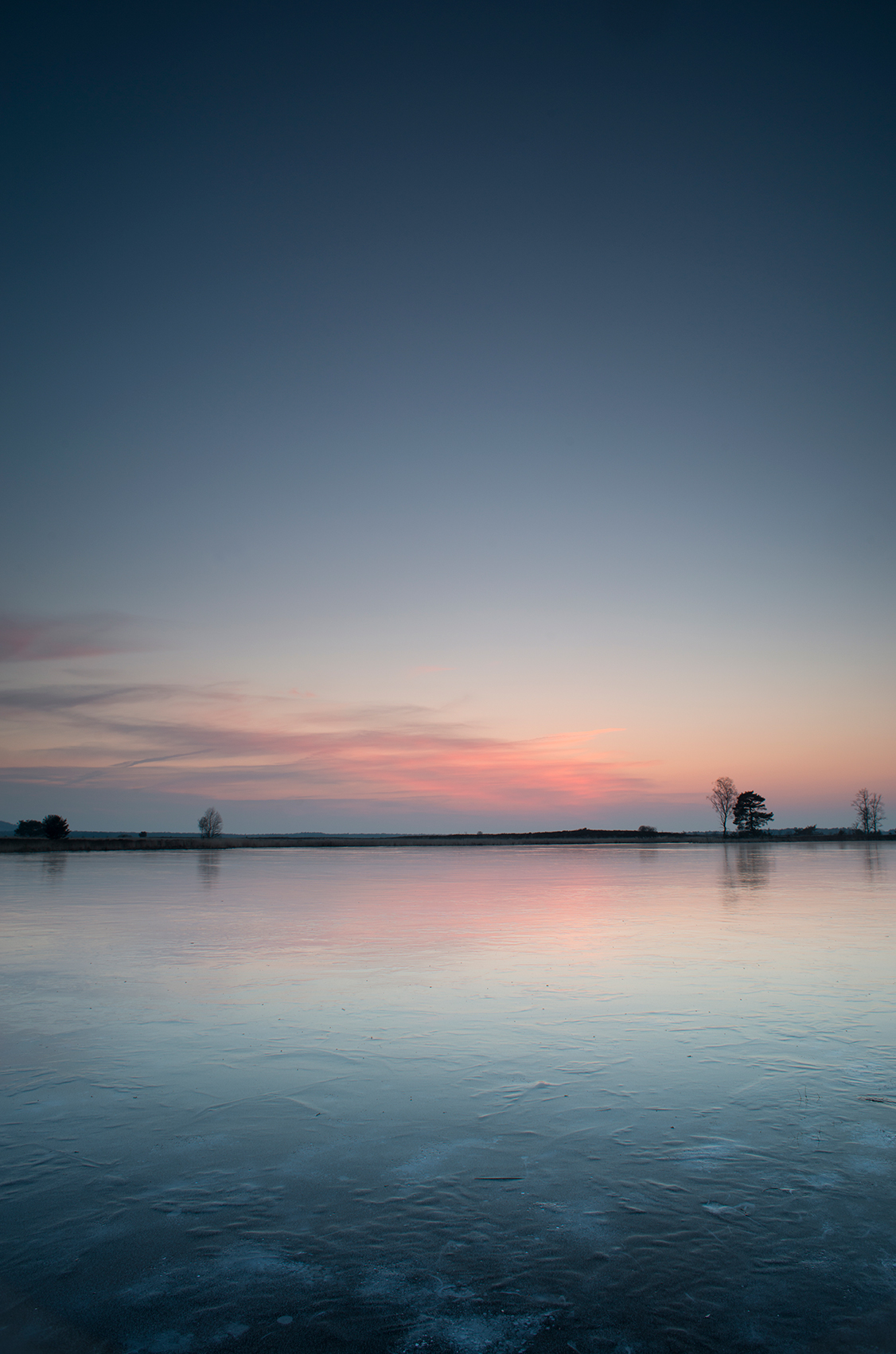 total prep time 60 minutes | 40 pierogi
Ingredients
dough
500 g flour
250 ml hot water
1 tablespoon butter, at room temperature
pinch of salt
filling
500 g boiled potatoes
100 g grated cheddar cheese
100 g grated gruyere cheese
100 g grated emmental cheese
1 shallot, finely chopped
1 clove garlic, finely chopped
100 g spinach, finely chopped
1 tablespoon butter
1/2 teaspoon dried marjoram
salt + black pepper
butter sauce
2 tablespoons butter
1 tablespoon oil
200 g bacon, cut into cubes
1 onion, cut into thin slices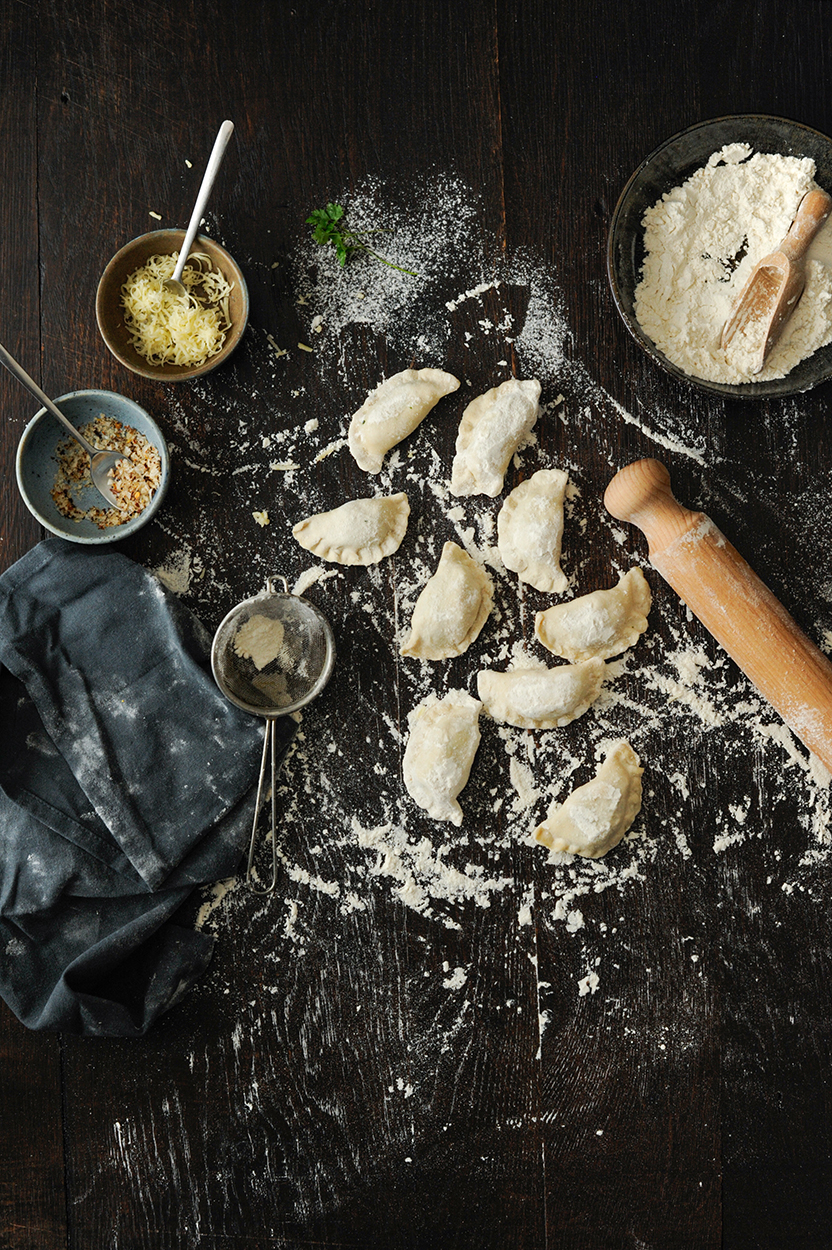 Instructions
Combine the flour with salt in a medium bowl. Make a well in the center and add butter and hot water. Knead the dough,  cover and let sit for 30 minutes.
Heat the butter in a skillet, cook the shallot and garlic. Add the spinach and simmer for 10 minutes.
Mash the potatoes, add the three cheeses, spinach and marjoram, season with salt and pepper.
Roll the dough out onto a floured surface to a thin sheet. Using a glass, cut out the dumpling circles, hand-stretch the dough circles, spoon 2 teaspoons of filling onto the center of each circle.  Fold top half down over the filling, gently pressing down the edges to seal.
Bring a large pot of salted water to a boil. Boil the pierogi in batches for 3 minutes, or until they float. Drain.
Heat the butter in a skillet, cook the bacon until golden brown. Add oil and onion, reduce the heat and simmer for 10 minutes.
Divide the pierogi among plates and serve with the butter sauce. Top with shredded cheese, enjoy!