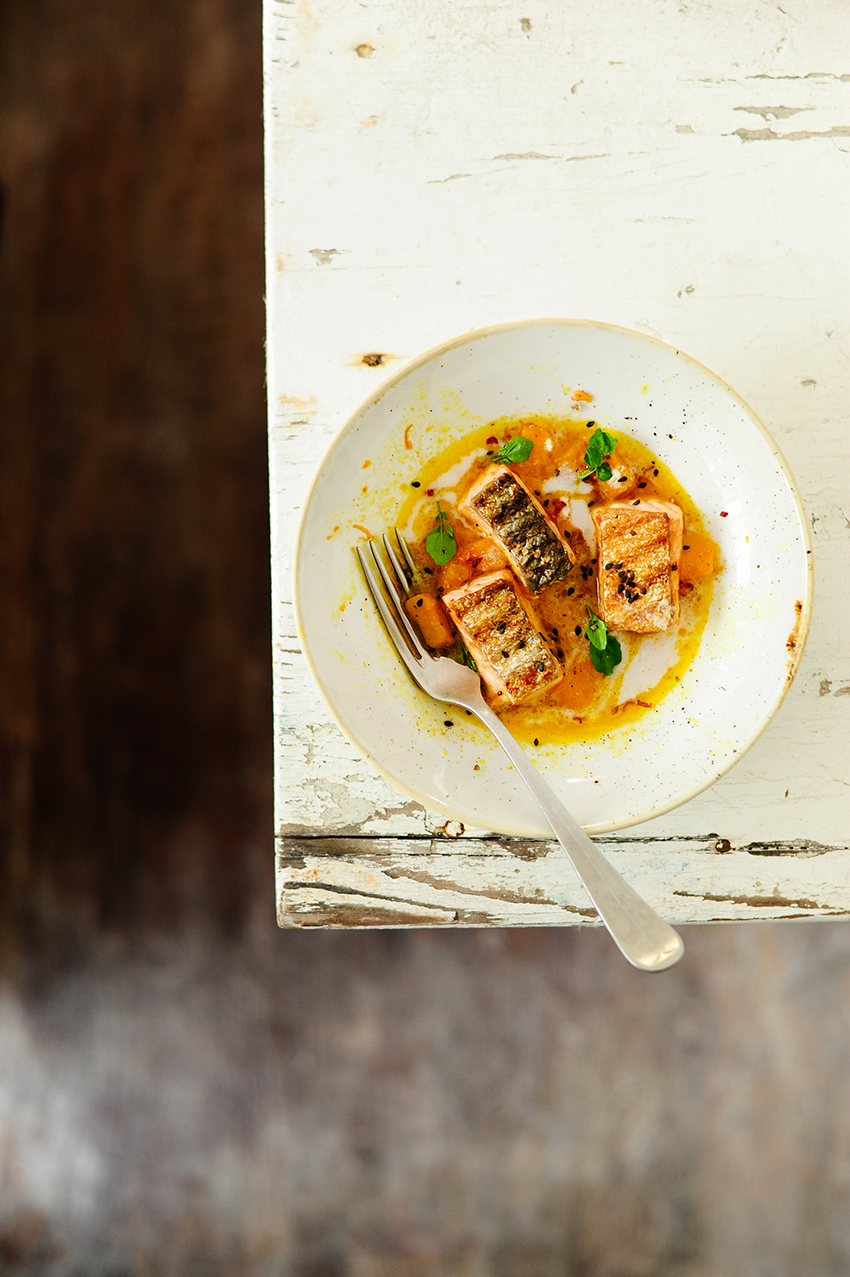 When it comes to fish, salmon seems to get the most attention at my table. And this is one of my personal favorite dishes. Grilled salmon with butternut, stewed in an aromatic broth. Seasoned with garlic, a little nub of freshly grated ginger and lemongrass, perfumed with Thai basil. The coconut cream gives the sauce body, elevating it to something splendid to mop up with a piece of bread. Slightly spicy, hearty, tasty and extremely easy to prepare. All under 30 minutes. Weeknight recipe doesn't get better than this, simply perfect.
Ingredients
250 g salmon fillet with skin
250 g butternut, peeled and diced
2 cloves garlic, finely chopped
2 tablespoons vegetable oil
200 ml vegetable broth
1 lemon grass stalk, cut in half
1/2 teaspoon curcuma
1 teaspoon freshly grated ginger
1 tablespoon butter
50 ml coconut cream
dried chilli flakes
black sesame
Thai basil
1 teaspoon of lemon juice
sea salt + black pepper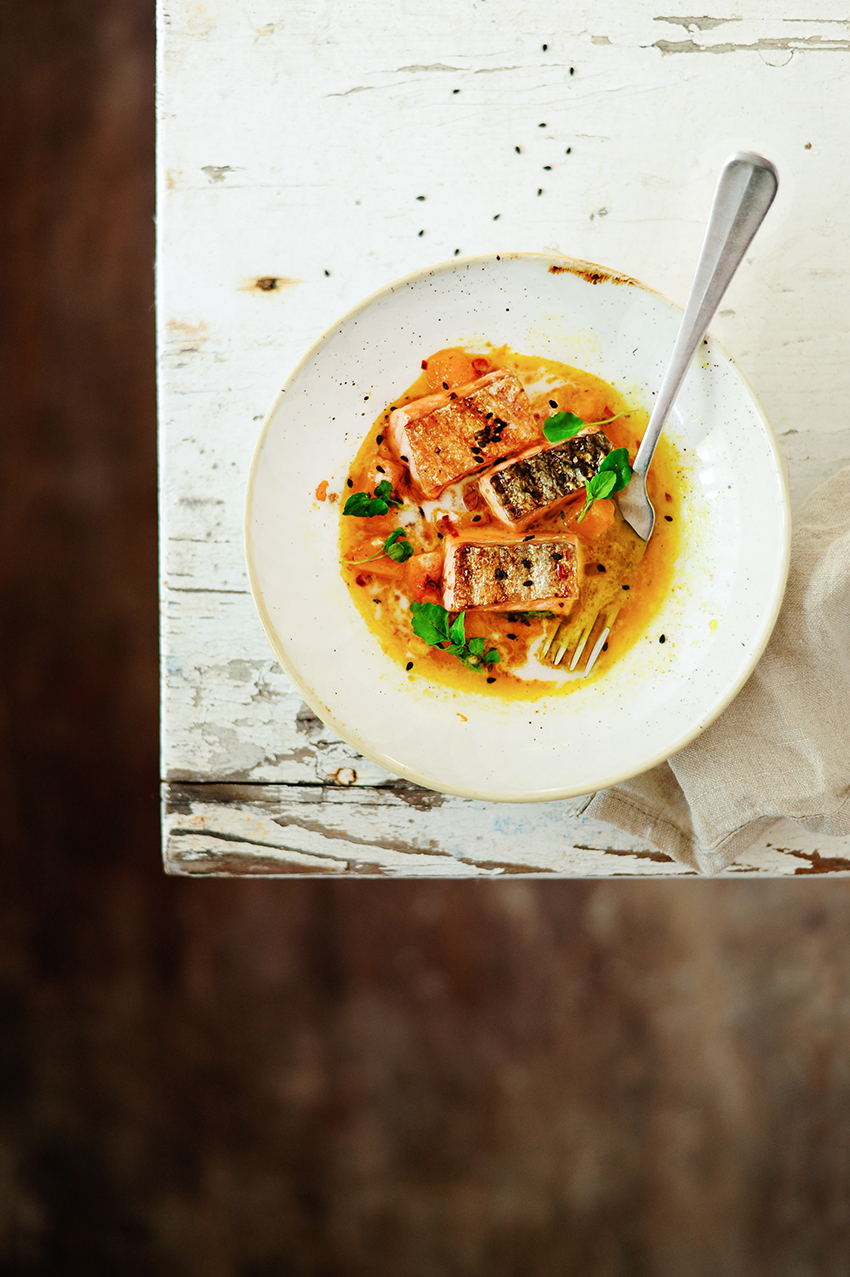 Instructions
Heat the oil in a skillet and cook the garlic until soft. Add ginger and butternut squash, cook for 5 minutes over high heat, stirring from time to time. Pour broth, add curcuma, sea salt, pepper and lemon grass. Bring to a boil, reduce the heat and stew for 15-20 minutes. Thicken with coconut cream and butter, add basil, bring to a boil and turn off the heat.
Cut the salmon fillet into smaller portions. Sprinkle each piece with salt and pepper and drizzle with lemon juice.
Heat the grill pan over high heat and grill the salmon on both sides for 3-4 minutes.
Arrange the stewed butternut squash into bowls, put the salmon on top, sprinkle with sesame and chilli flakes. Serve with bread or rice. Eat!