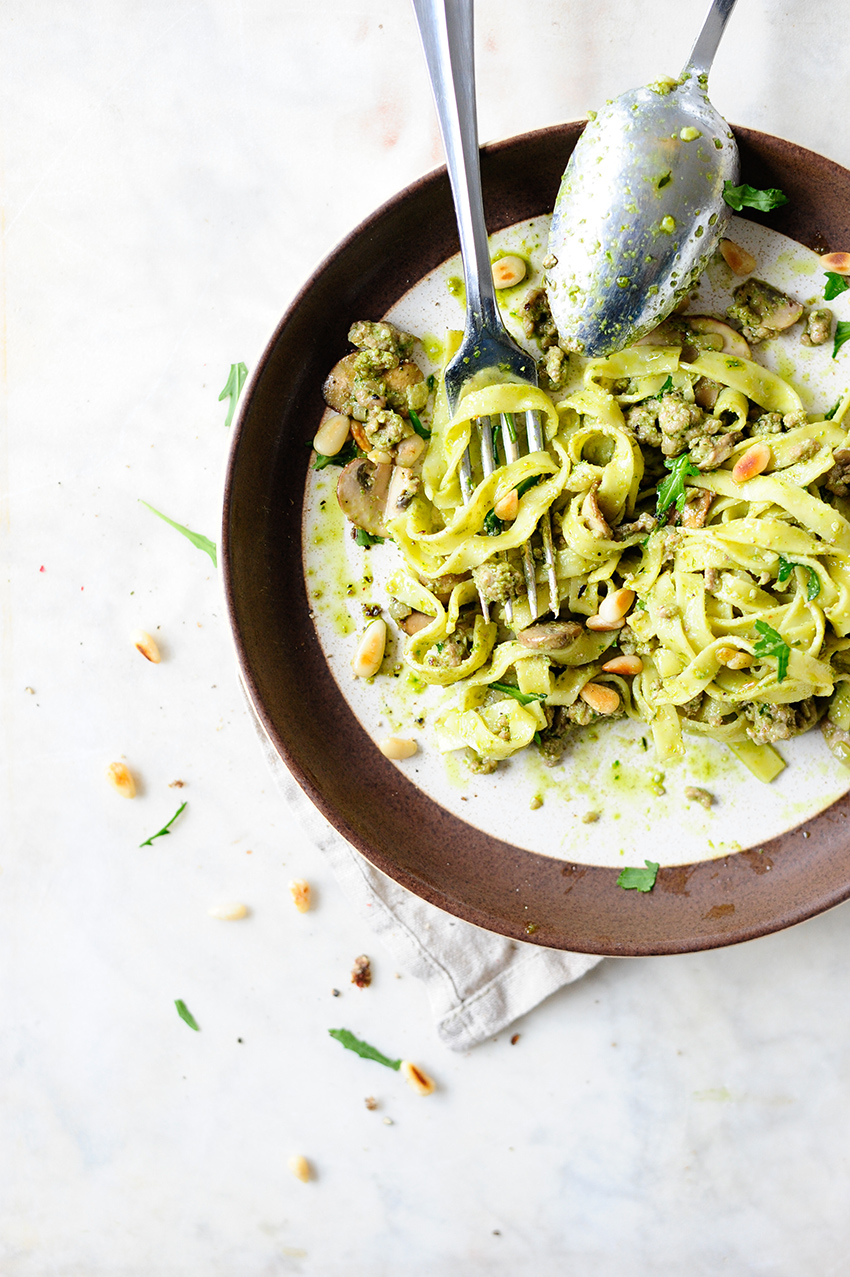 Kale, mushrooms, beef and garlic: this recipe includes some of my favorite ingredients. When they're all tossed with mascarpone and tagliatelle, you get the most creamy, tasty and veggie loaded pasta. It's quick cooking, healthy and delicious!
Ingredients
500 g tagliatelle
500 g minced beef
250 g mushrooms
200 g mascarpone
1 onion, finely chopped
2 cloves garlic, finely chopped
2 tablespoons toasted pine nuts
salt and black pepper
2 tablespoons olive oil
kale pesto
80 g grated Parmesan
80 g kale
1 clove garlic, finely chopped
100 ml extra virgin oil
juice from 1/2 lemon
80 g toasted pine nuts
Instructions
Bring a large pot of salted water to a boil. Boil the pasta until al dente. Reserve 1 cup of the pasta cooking water before draining.
Rinse the kale under running water, cut the hardened part of the stem and cut the leaves into strips. Combine the ingredients for the pesto, put into a foodprocessor and blend. Season with salt and pepper.
Clean the mushrooms and cut into slices.
Heat the oil in a frying pan, cook the mushrooms over high heat until browned. Add the onion and garlic, sauté over low heat. Then add the minced beef and cook over high heat, stirring constantly until the meat is browned. Add the mascarpone and water from the pasta, season with salt and pepper. Simmer over low heat for 5 minutes.
Stir with pesto and tagliatelle, serve with arugula. Enjoy!