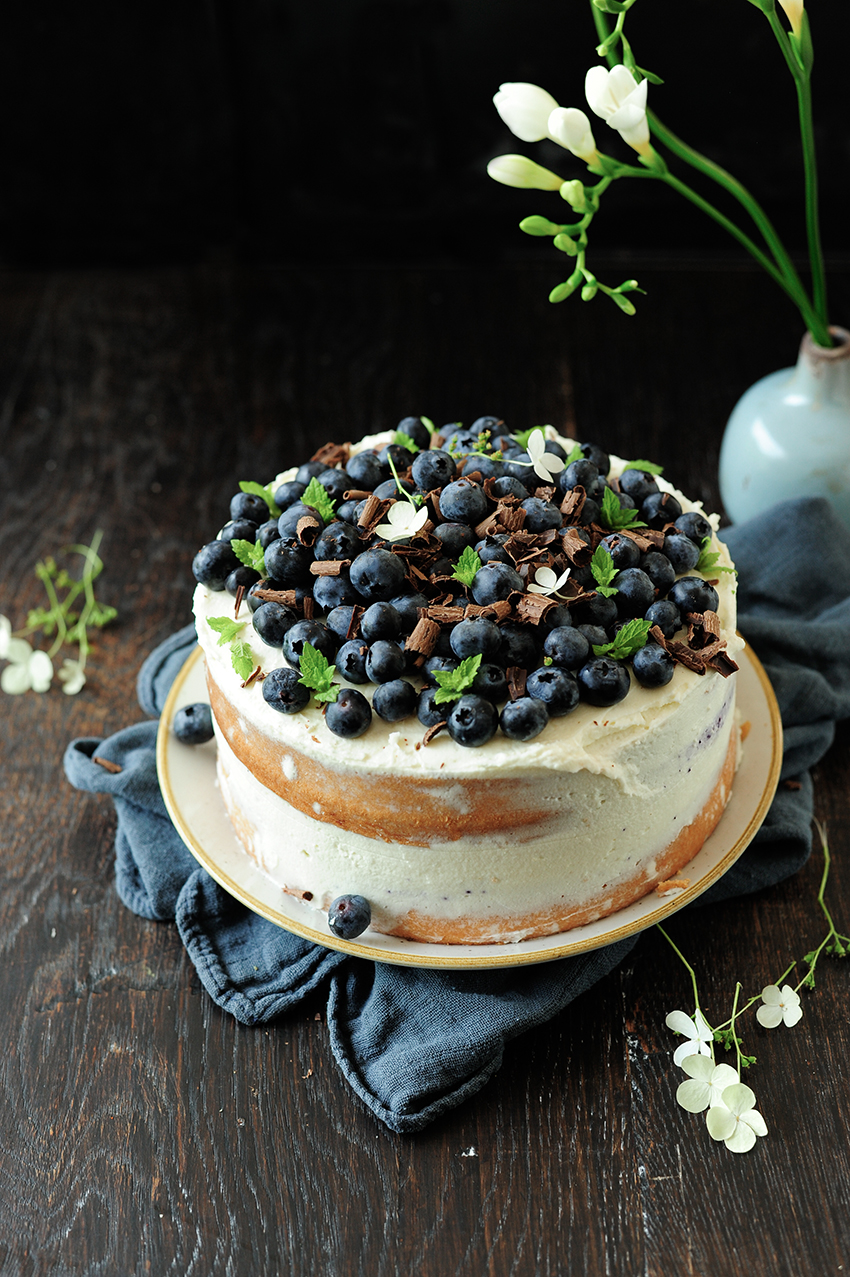 Light sponge cake layered with mascarpone cream and loaded with fresh blueberries. This is a lovely cake for all occasions!
I get childishly excited when blueberries come into season. I love them, they are so good! Juicy, sweet, plump and just begging to be popped into your mouth by the handful. Or in a cake!
Specifically this naked cake with fresh blueberries, which is astonishingly quick and easy to make. The combination of mascarpone and blueberries is a complete classic, an utter celebration of blueberries being in season. The cake is amazingly delicious, the blueberries just explode in your mouth, you just have to taste it!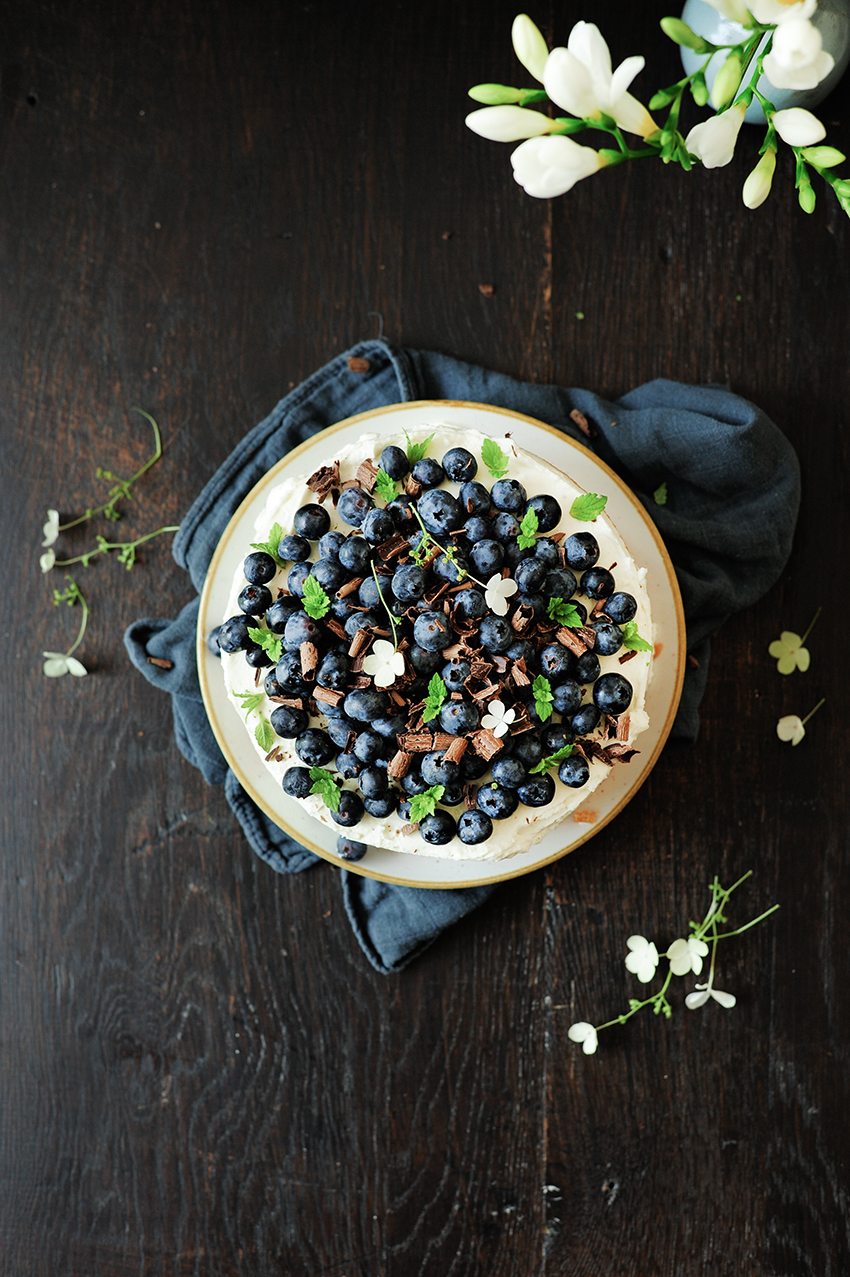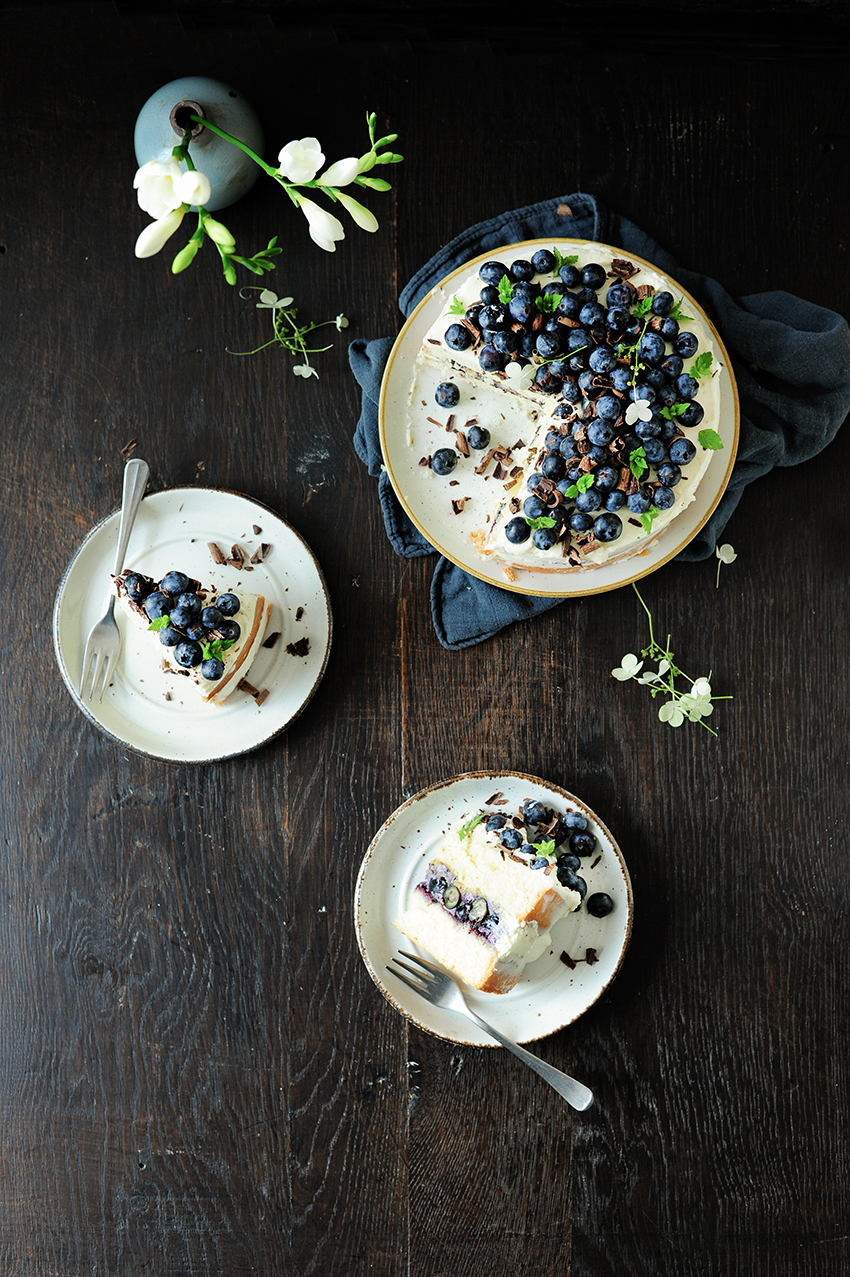 If you give this recipe a try, be sure to leave a comment or don't forget to tag me on Instagram. I'd love to see what you come up with.
Ingredients
all the ingredients should be at room temperature
sponge cake
90 g flour
50 g potato starch
150 g sugar
4 organic eggs
1/2 teaspoon baking powder
pinch of salt
beans from 1/2 vanilla pod
mascarpone cream
250 g mascarpone
250 ml heavy cream
50 g icing sugar
also
1 tablespoon dried blueberries powder (optional)
3 tablespoons blueberry jam
250 g fresh blueberries
2 tablespoons grated dark chocolate
mint for decoration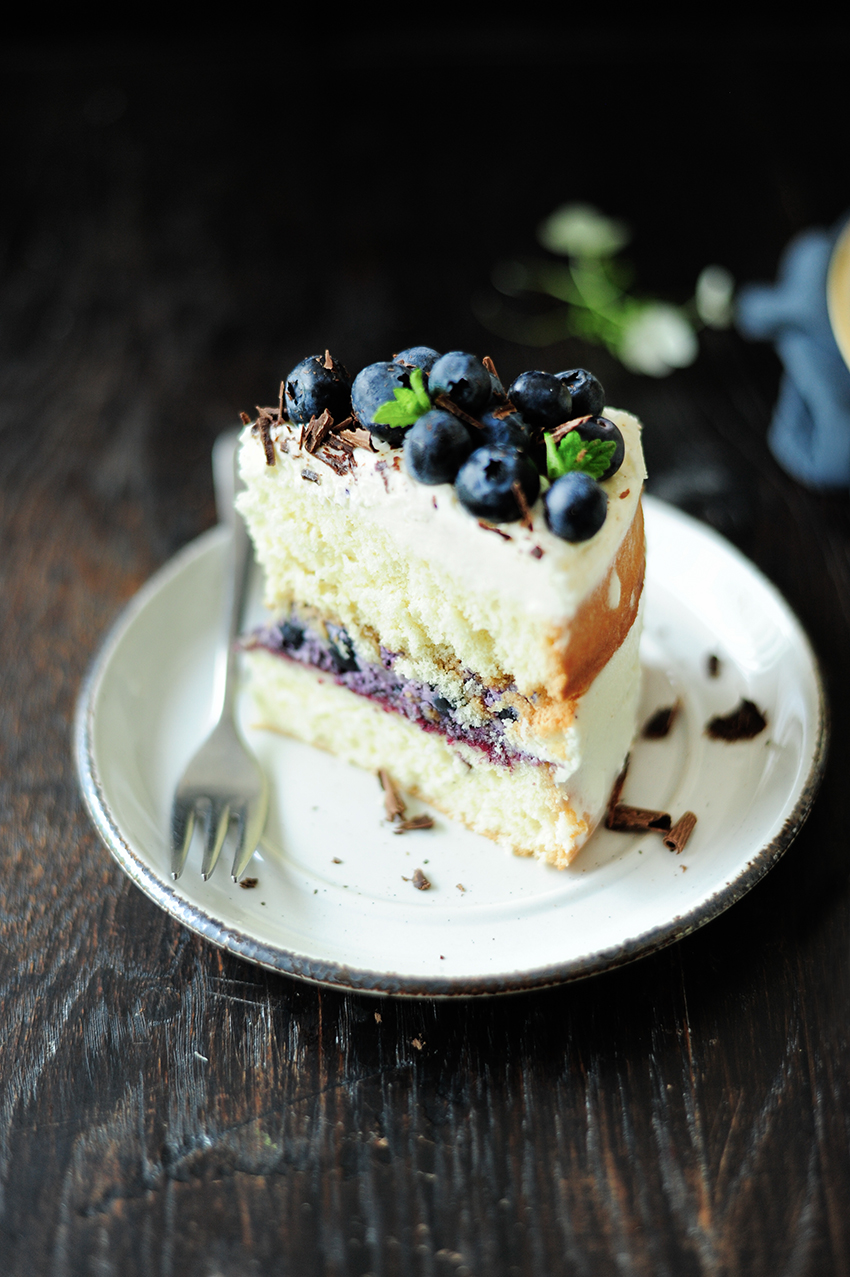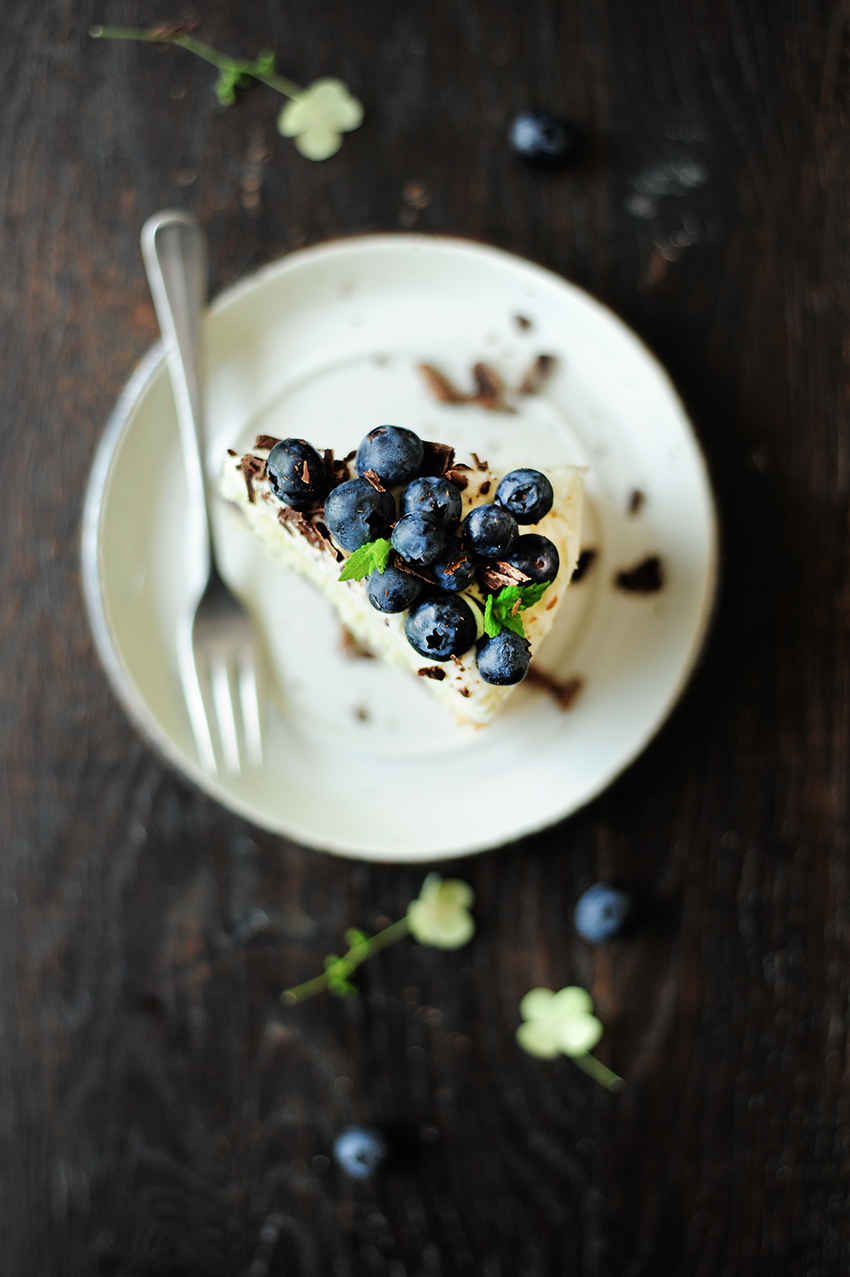 Instructions
Combine the flour with the potato starch and baking powder.
Crack the eggs and beat the egg yolks with half of the sugar until a very light mixture. Beat the egg whites until stiff, then gradually add salt and the remaining sugar, whisking constantly, until a stiff and shiny mixture. Add the egg yolks and gently stir with a spatula. Add vanilla beans, then sift the dry ingredients and stir gently with a spatula just until combined.
Line a 18 cm springform with parchment paper and grease the sides with butter. Pour the batter and bake until a toothpick inserted into the center comes out dry, about  35-40 minutes at 170°C. Let cool completely.
In a large bowl, beat the cream until it reaches the consistency of yogurt, add icing sugar and mascarpone. Beat until stiff.
Stir 1/3 of the mascarpone cream with blueberry powder.
To assemble cut the cake into two layers, place one layer, flat side up, spread with blueberry jam, 100 g fresh blueberries and the mascarpone cream with blueberry powder. Place the second cake layer and  cover sides and top of the cake with a thin layer of buttercream to create the naked cake. Top with fresh blueberries, grated chocolate and mint. Place for at least 30 minutes in the fridge. Enjoy!