This cake is a celebration of Spring. It's sweet, simple, moist and dense, a combination between a delicate cake and a rich creamy cheesecake. Made in 1 bowl and hand-mixed in 5 minutes without all the extra fuss.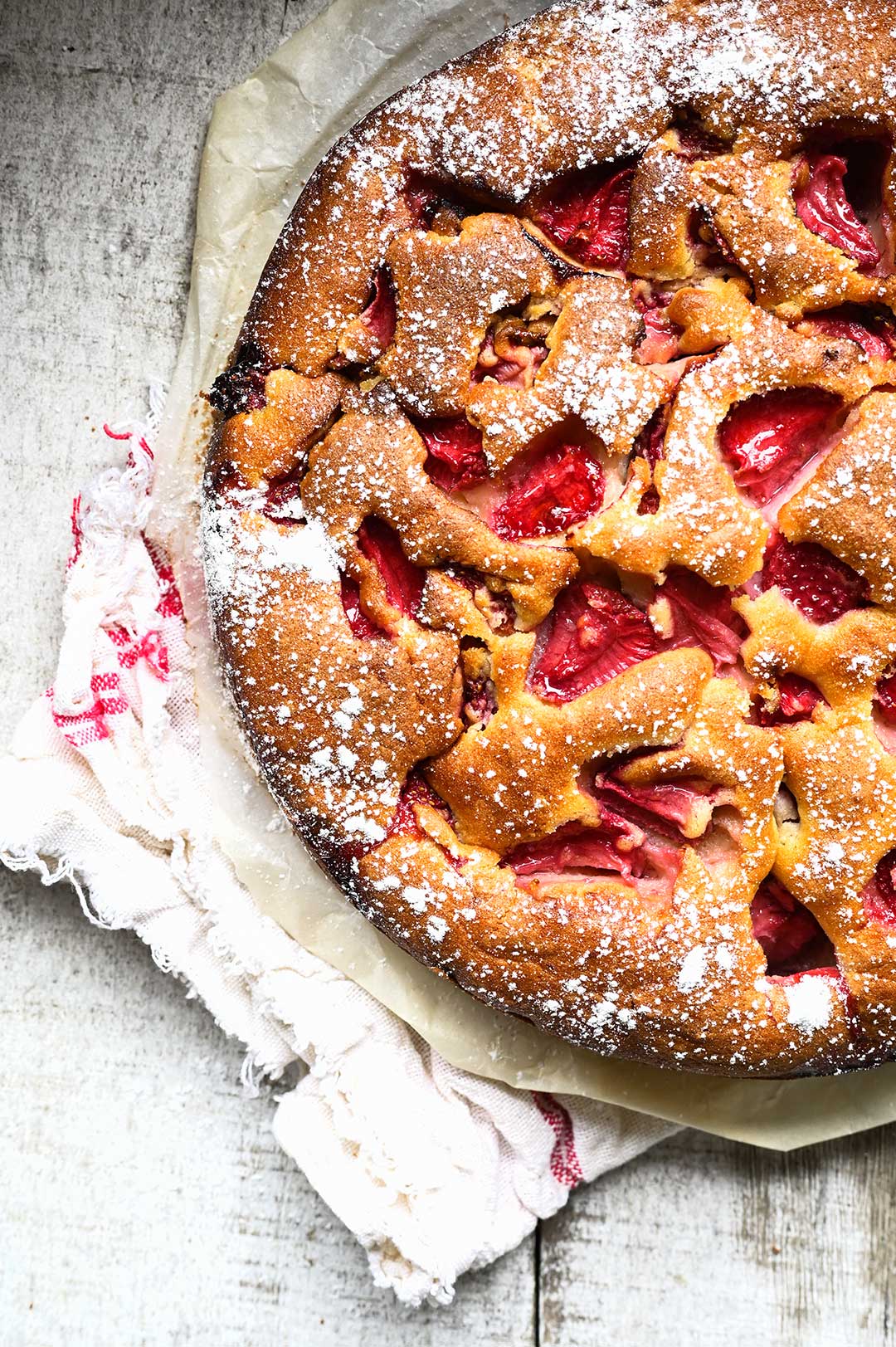 The rich ricotta provides the cake with perfect moisture and density, the addition of lemon juice makes the flavor pop and you get a little bit of fruity juiciness from the strawberries that are running through it.
Did I already mention how much I love how the ricotta lends a creaminess to this cake. It's the perfect treat all day long. At a brunch, in the afternoon with a cup of espresso or for dessert after dinner with ice cream.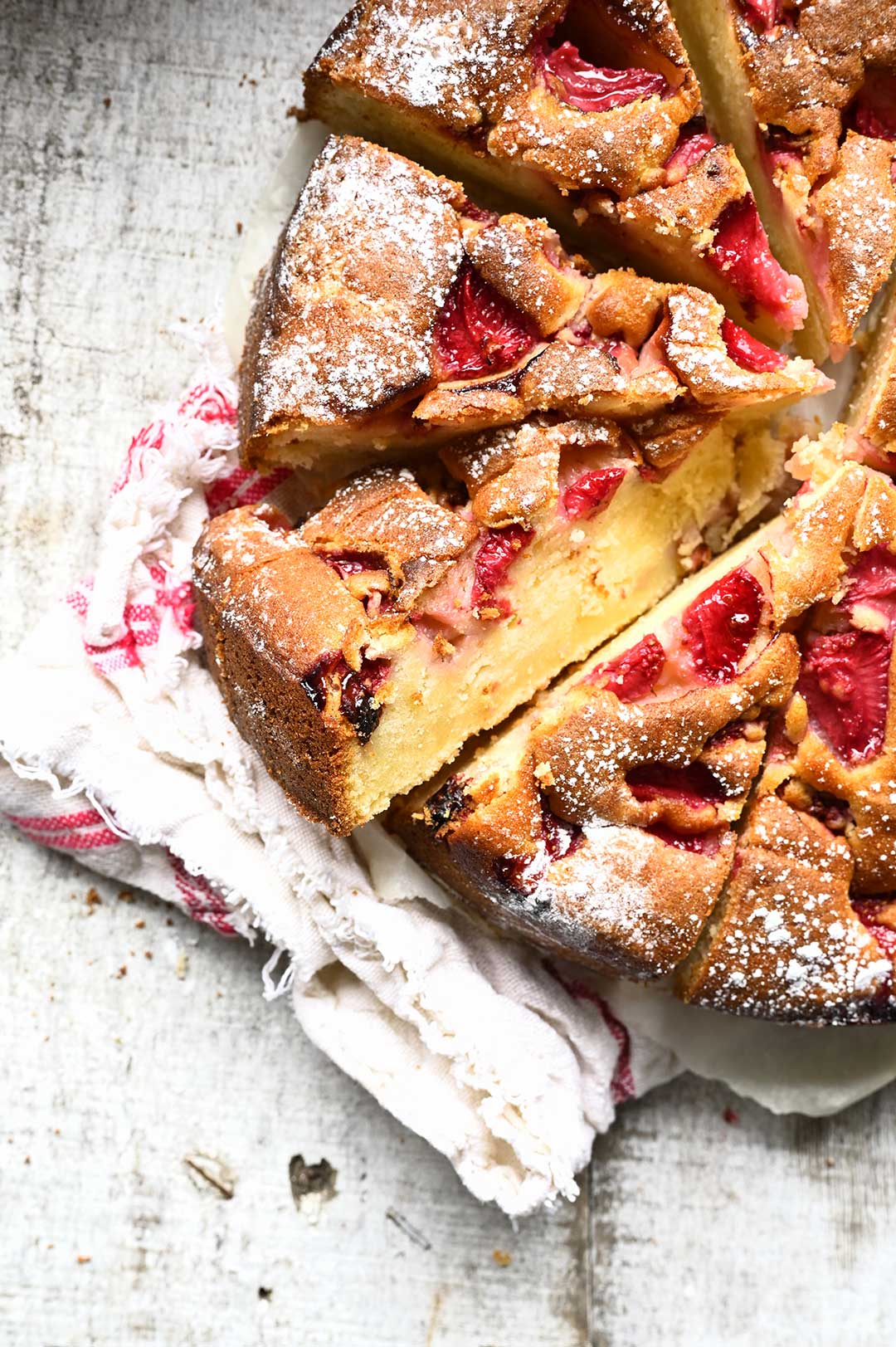 You need
all ingredients should be at room temperature
150 g (3/4 cup) strawberries, stems removed and cut in half
250 g (1 cup) ricotta
250 g (2 cups) all-purpose flour
100 g (¼ cup + 3 tbsp) unsalted butter
220 g (1 1/8 cup) sugar
3 eggs
1/4 tsp salt
2 tsp baking powder
1/2 tsp baking soda
1 tsp vanilla
1 tsp both lemon zest and juice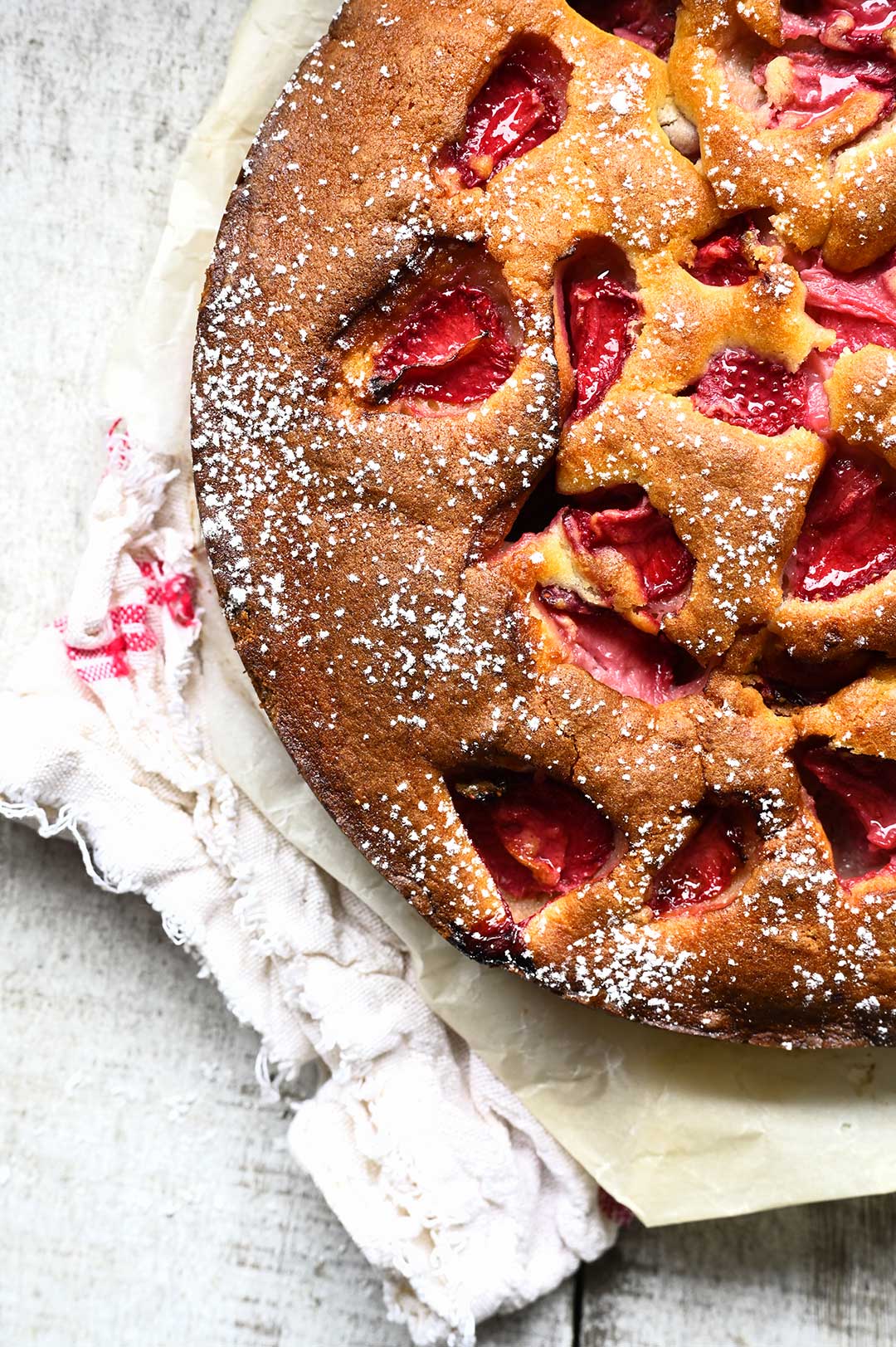 How to
Preheat the oven to 180°C. Prepare a 22 cm round cake pan, grease in with butter and layer with parchment paper.
In a medium bowl, cream the butter with sugar until light and fluffy, using a handmixer. Add ricotta, eggs, salt, vanilla, lemon zest and juice. Mix until combined. Sift the flour, add baking powder and baking soda, beat until just combined.
Transfer the batter to the prepared pan and smooth it out. Place the strawberries on top. Transfer to the oven and bake for 50 minutes or until a tester comes out dry. Let cool in the pan on a rack. Enjoy!
PRINT RECIPE