Love strawberries? Good! This strawberry yogurt cake with almonds is the perfect treat. Super simple, tender and delicious. Made in one bowl, with a short ingredient list and you can use other fruits if you want to.
This strawberry cake might be easy but you'll be surprised how good it is. The strawberries are sunken into the batter and as the cake bakes, the strawberry flavor intensifies. Soft and juicy, very light in texture and not soggy at all. Because I wanted some crunch, I added almond flakes to the batter.
The best received dessert I've made that didn't involve chocolate or salted caramel.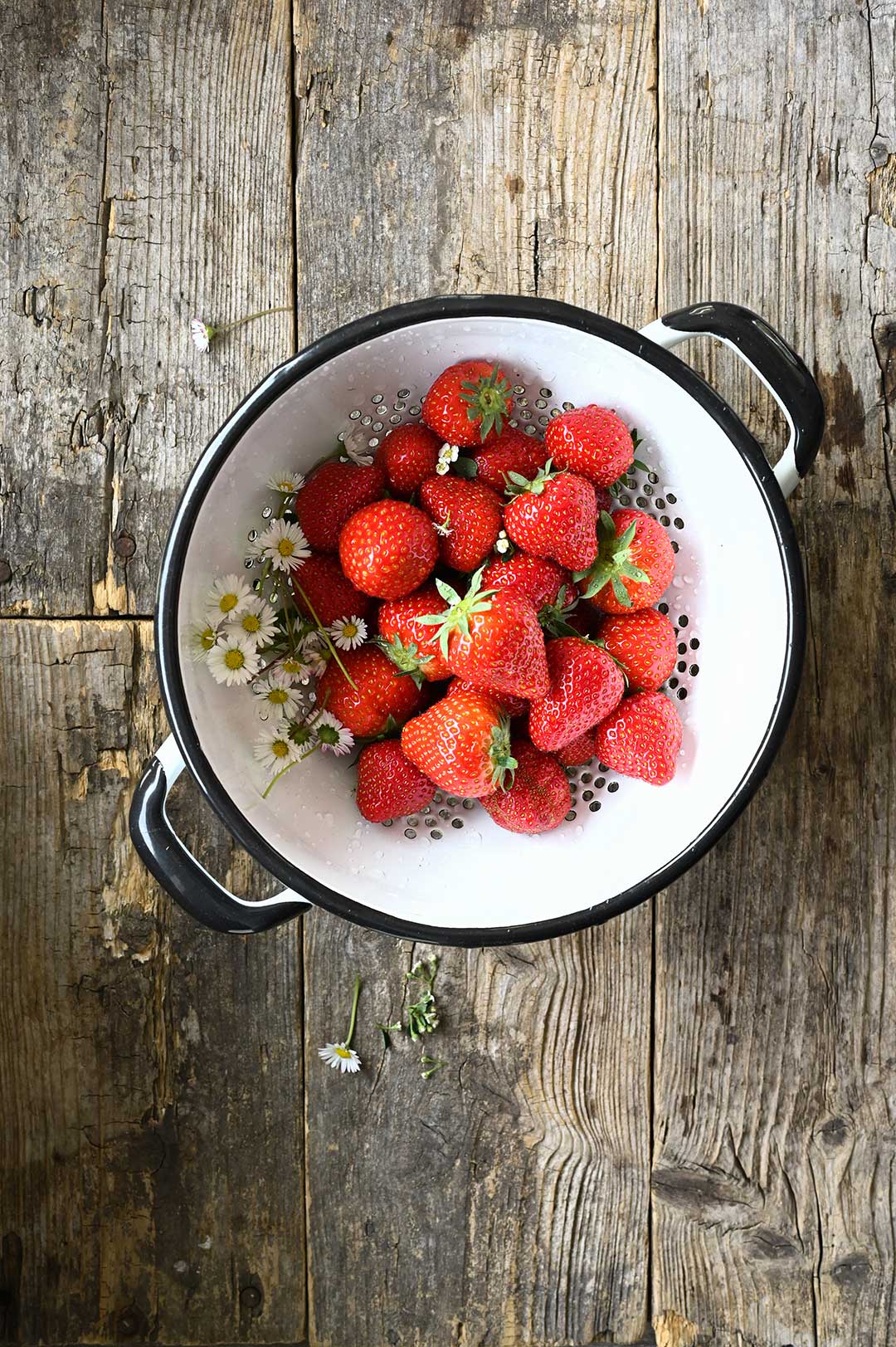 A cake that will get you running to the kitchen, will make you very happy and push this hyper-scheduled so-called adult life to the sidelines. It's so simple, easy and all about strawberries. This is a cake that makes you want to sit down, take a break, relax and enjoy all the deliciousness.
A fluffy yogurt cake loaded with fresh strawberries and crunchy almonds. A celebration of spring.
You need
all ingredients should be at room temperature
300 g strawberries, halved
240 g flour
150 g sugar
120 g full fat yogurt
60 g butter
50 g almond flakes, roughly chopped
1 egg
2 tsp baking powder
1 tsp vanilla extract
1/4 tsp salt
zest from 1/2 lemon
+
30 g almond flakes, roughly chopped for sprinkling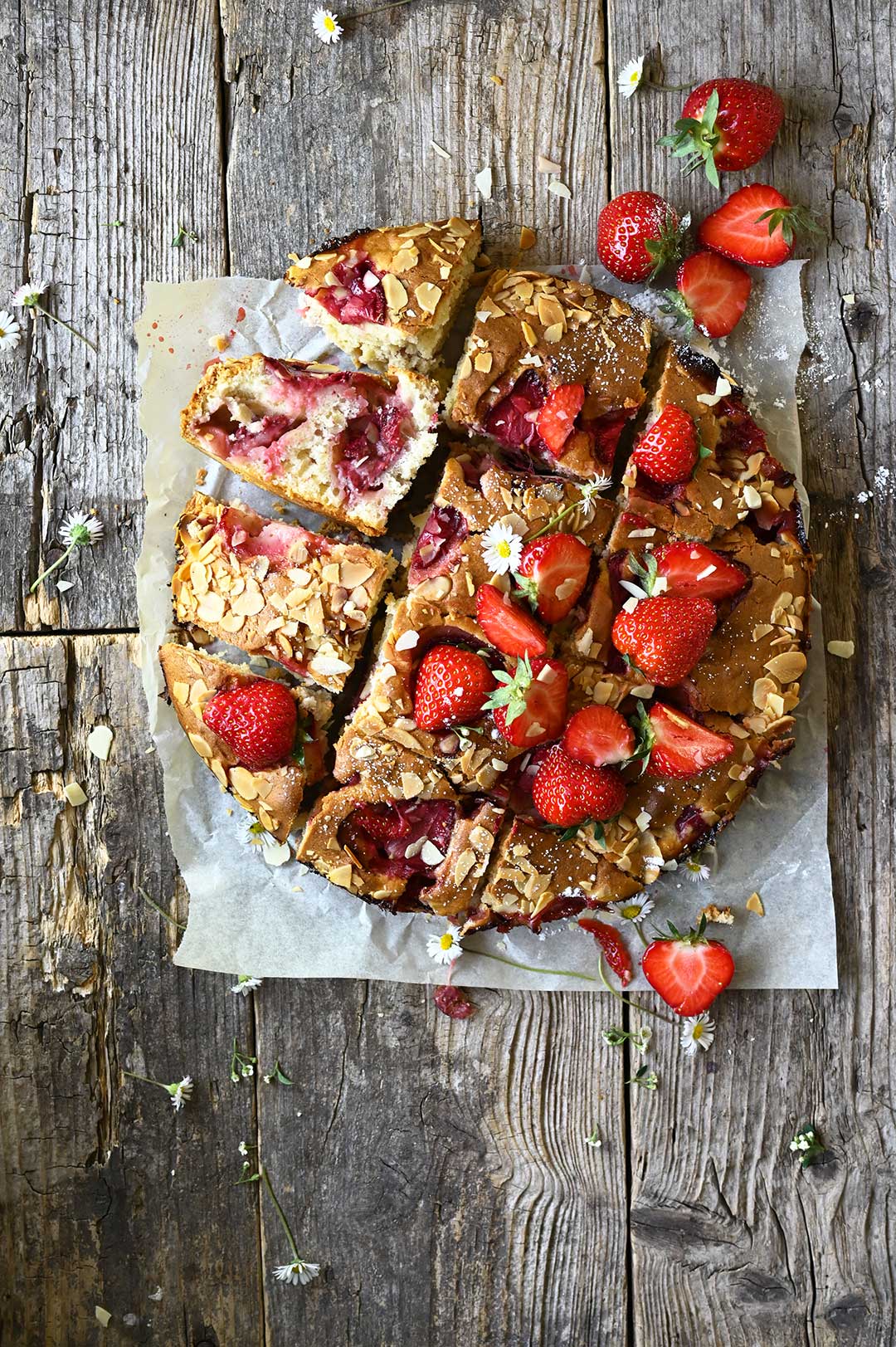 How to
In a large bowl, beat the butter with sugar. Add the egg and beat until fluffy. Add the vanilla extract, lemon zest, baking powder and salt, beat until combined.
Beat in 1/2 of the flour, then 1/2 of the yogurt. Add the remaining yogurt and flour, beat until just combined. Fold strawberries into the batter.
Prepare a 22 cm round cake pan, grease with butter and layer with parchment paper. Transfer the batter to the pan and smooth it out. Sprinkle the top with chopped almond flakes.
Transfer to the oven and bake for 15 minutes at 180°C, then reduce the oven temperature to 170°C and bake until golden brown and a tester comes out dry, about 45 to 50 minutes. Let cool in pan on a rack. Enjoy!
Store leftovers at room temperature, covered for up to 2 days… but good luck with that.
//= __('Print recipe (no photos)', 'servingdumplings' );?> //= __('Print recipe (with photos)', 'servingdumplings' );?>