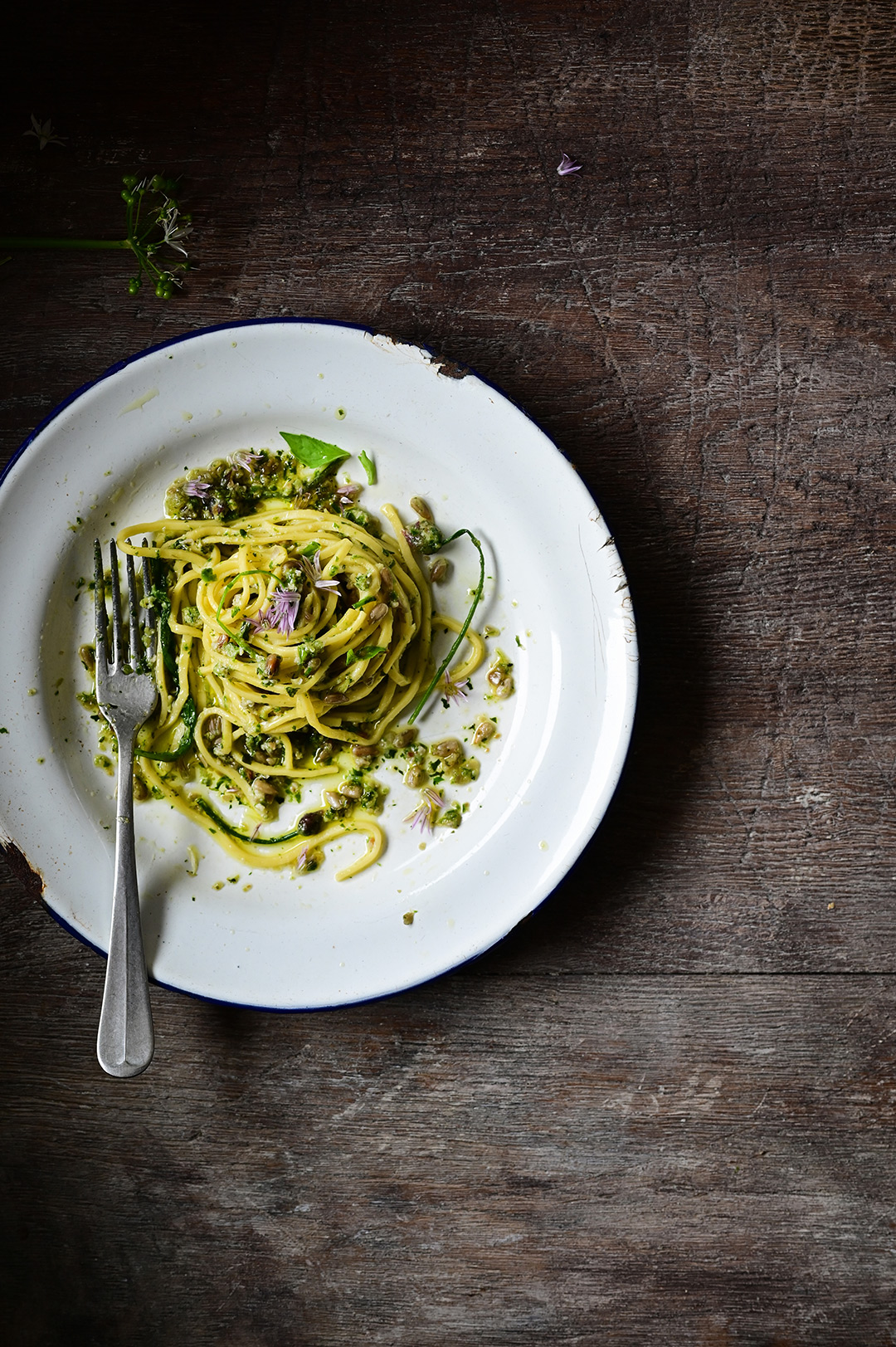 I do love a good bowl of pasta, usually combined with a marinara sauce with lots of vegetables and herbs or a pesto mix with extra greens. I was dreaming about a pesto with wild garlic (never tried it before) and finally found some last week!
Wild garlic leaves and flowers are edible. Young leaves are delicious when added to soups, sauces or pesto. The flowers can add a potent garlic punch to salads.
So I made a delicious wild garlic sauce, all tinted green with chives and basil. I didn't want to overpower its delicate taste, so reached for sunflower seeds, then combined with all kinds of herbs, miso, parmesan and lemon. It's an incredibly bright, creamy and refreshing pesto with a crunchy bite due to the sunflower seeds. It tastes like springtime in a bowl and there's nothing I love more than fresh seasonal flavors. And it's ready in 20 minutes, which is preferable for me these days.
Tip: If you can't find wild garlic, feel free to use spinach or young nettle combined with 2 garlic cloves.
Ingredients
wild garlic pesto
20 g wild garlic
10 g basil leaves
5g chives
30 g freshly grated parmesan
5 tbs rapeseed oil
2 tbs water
1 tsp lemon zest
1 tbs lemon juice
1 tsp miso
sea salt + ground black pepper
to finish
250 g spaghetti
2 tbs olive oil
toasted sunflower seeds
extra wild garlic leaves or spinach
finely chopped chives and basil leaves for garnish
grated parmesan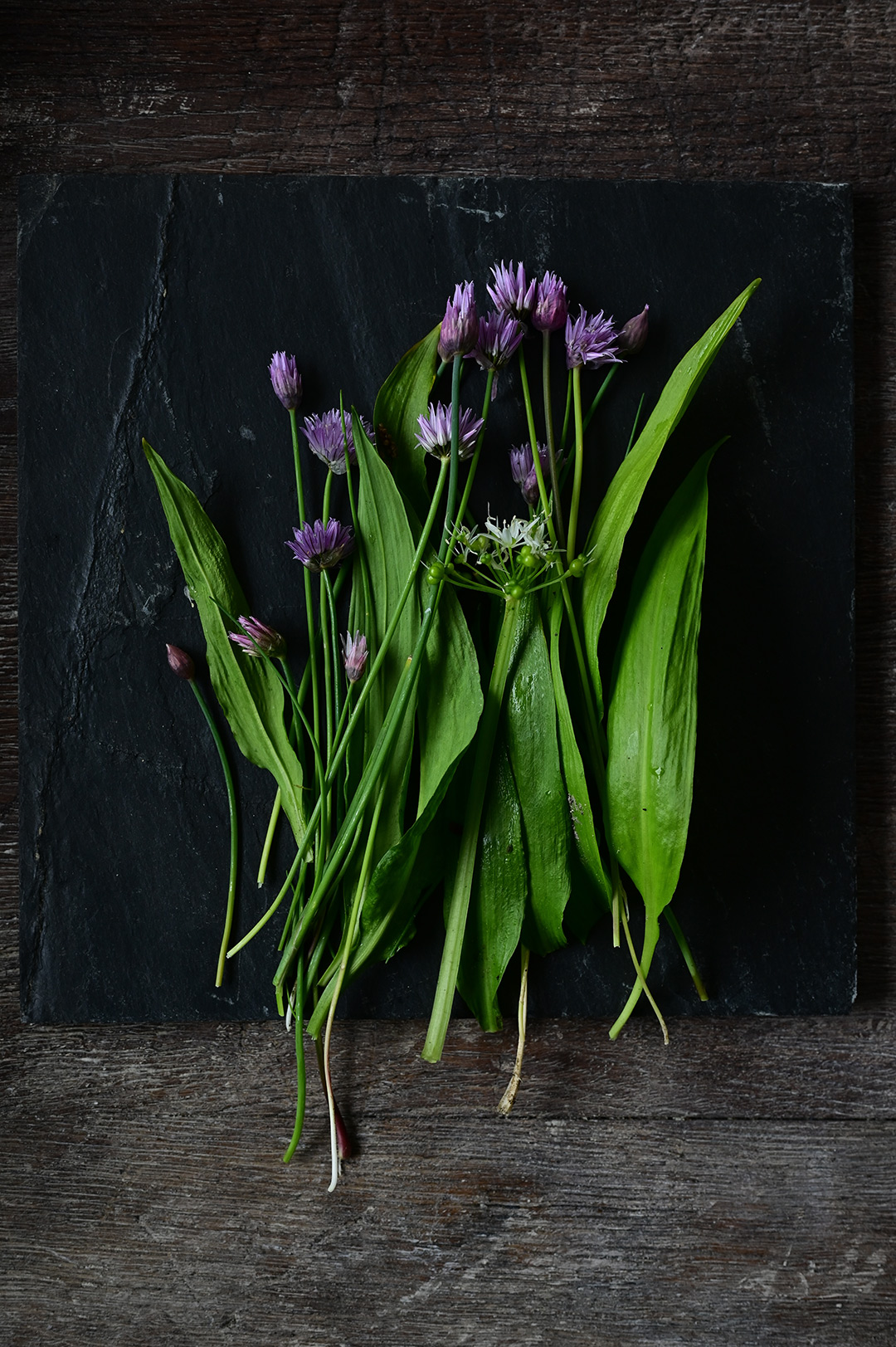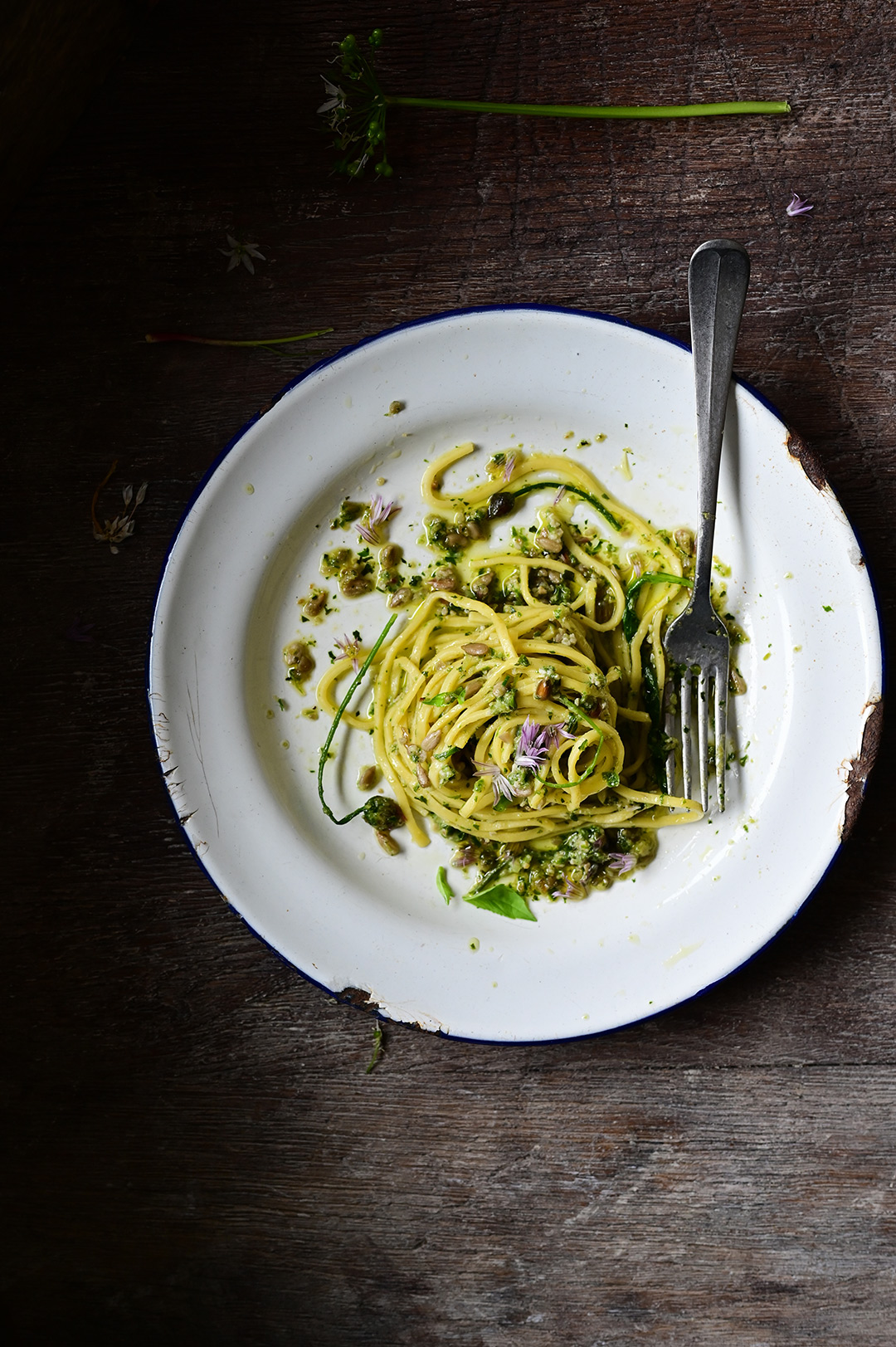 Instructions
Put the ingredients for the pesto in a bowl of a food processor. Run on high speed until a smooth consistency. Stop to scrape the sides down a couple times. Check the pesto for seasoning, adjust and set aside.

Bring a large saucepan of salted water to a boil. Cook the pasta al dente, drain, reserving some of the cooking water.

In the same saucepan, heat olive oil, add wild garlic leaves (or spinach) and cook for a few seconds. Add pasta, some of the cooking water and a squeeze of lemon juice. Gently stir the green pesto into the pasta to coat it, then immediately divide the pasta between your bowls. Top with chopped chives and basil, Parmesan cheese and sunflower seeds, serve.

//= __('Print recipe (no photos)', 'servingdumplings' );?> //= __('Print recipe (with photos)', 'servingdumplings' );?>