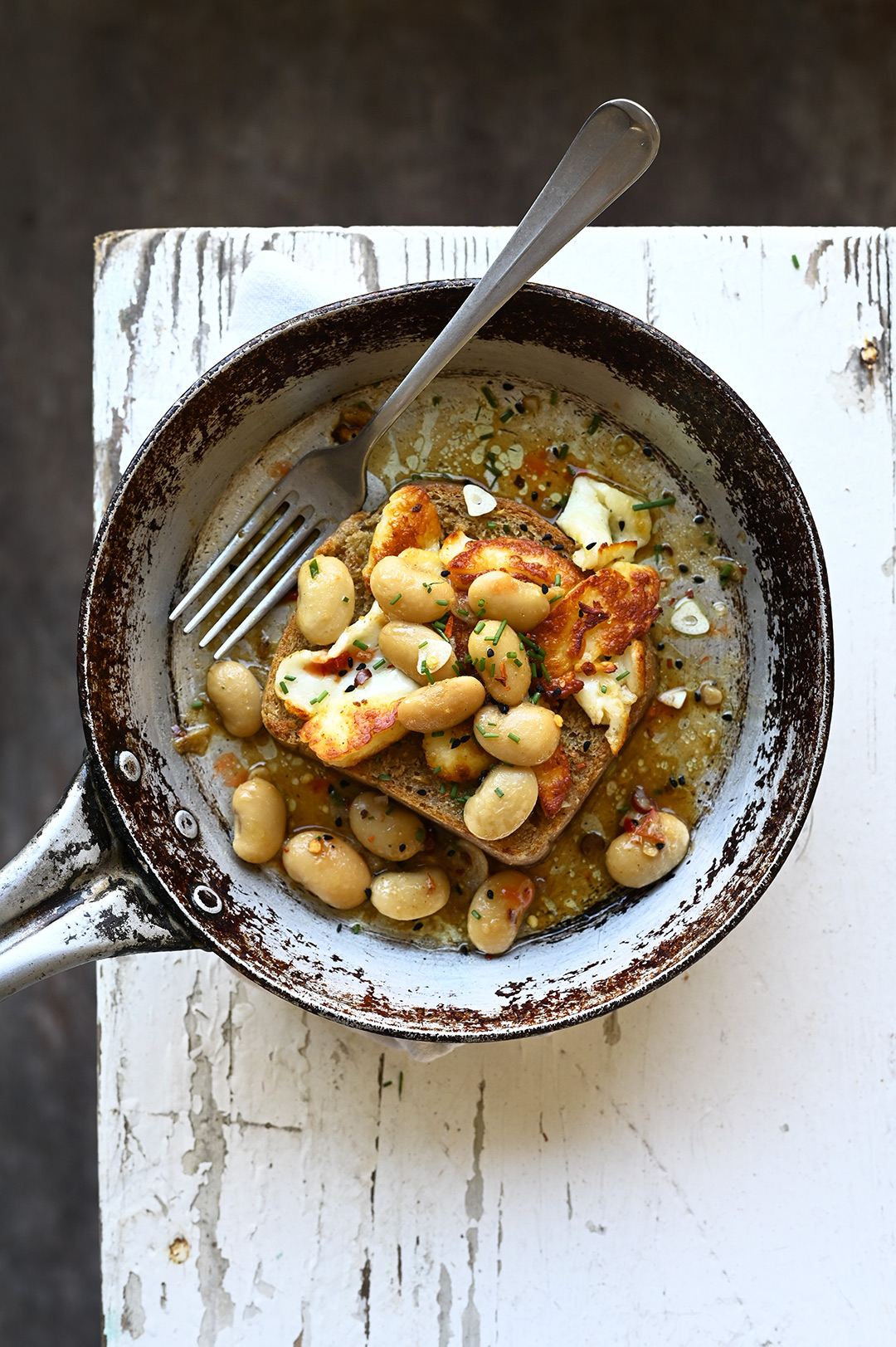 These beans are just too good not to share.
Creamy white butter beans with stir-fried miso and just enough broth without getting a feeling that you're eating soup. Served with crunchy halloumi on a thick-cut golden toast fried to a crisp in butter. I love the way the thick toast soaks up all the flavors, it's like dinner on a giant crouton. I stir-fried miso in canola oil with a touch of garlic to create some umami heaven, and add a toasty flavor to the broth. The chili flakes add that extra kicky bite to the beans.
Maybe you'll notice that I don't use any salt here; the white miso, a little oyster sauce and chili add plenty of seasoning. Beans never tasted so good. Definitely to be repeated over and over again.
If you want to, you can stir in some extra hearty greens, like spinach or kale. Instead of halloumi use feta. Whatever you do, don't leave out the toast!
You need
miso white beans
1 can white beans, rinsed and drained
2 tsp white miso
3 tbsp canola oil
1 tbsp sesame oil
2 garlic cloves, thinly sliced
1 tsp brown sugar
1 tsp chili flakes
1 tbsp oyster sauce
300 ml vegetable broth
to finish
2 thick slices bread
1 tbsp butter
100 g halloumi, thinly sliced
chopped chives, to serve
black pepper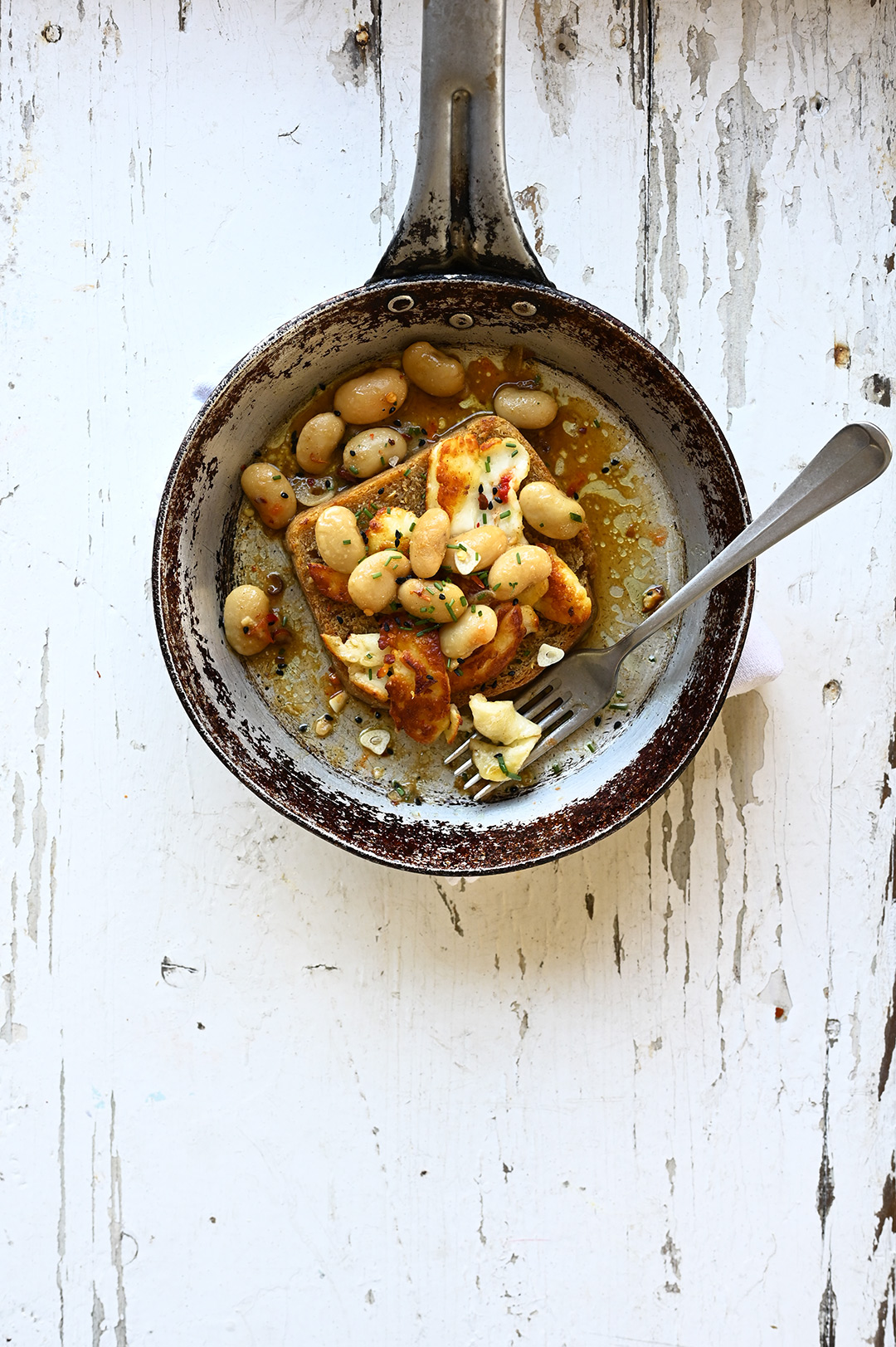 How to
Add miso and canola oil to a large saucepan. Stir-fry over medium-low heat for 4-5 minutes, lowering the heat if the miso is threatening to burn, until the miso is very fragrant and starts getting brown. Now add garlic, brown sugar, sesame oil and chili flakes. Stir-fry for 2 minutes. Stir in beans and add the vegetable broth and oyster sauce, stir until the miso is incorporated and all the bits on the bottom are scraped up. Bring to a simmer and cook for 5-6 minutes.
Spread the bread slices generously with butter, then toast the slices on both sides, on a hot skillet over medium heat until crispy and brown. Add halloumi and fry until golden and crisp.
Serve miso beans over toast with halloumi, sprinkle with chives and black pepper. Enjoy!