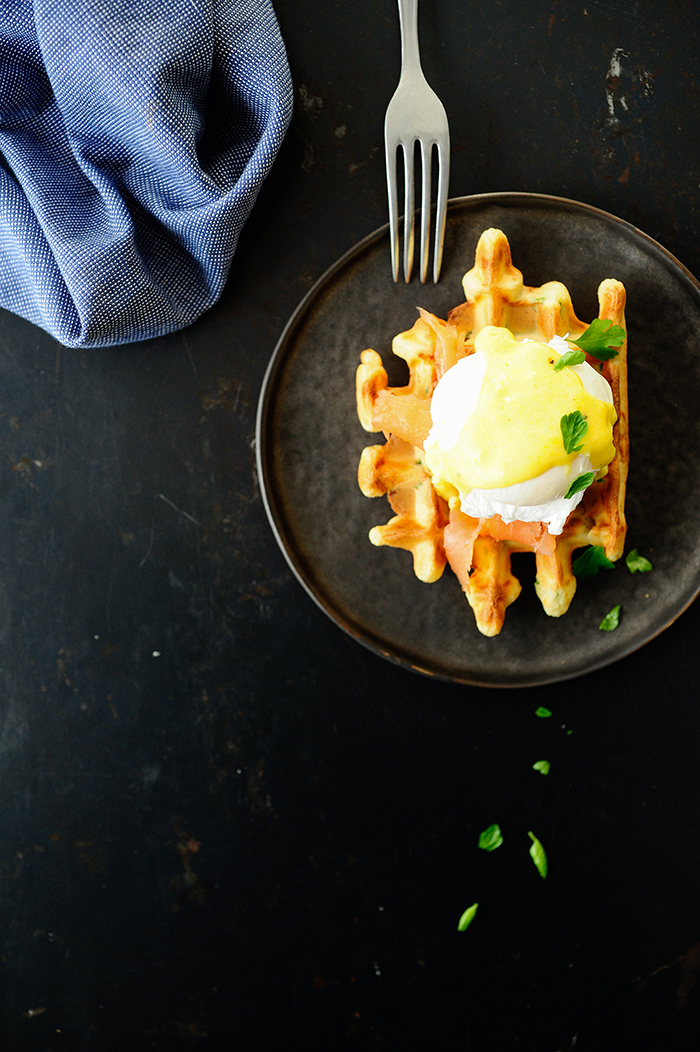 Leisurely weekend mornings are the perfect time for a delicious homemade breakfast. Like these warm and crunchy spelt waffles with parmesan cheese and spinach. Covered with smoked salmon, poached eggs and homemade hollandaise sauce. Great variation to the toast with eggs florentine. Waffles themselves are insanely delicious, the combination of salmon, eggs and hollandaise sauce is phenomenal!!
Ingredients
6 small waffles
125 g spelt flour
1/4 tsp baking powder
1 egg
125 ml warm milk
1/2 tsp dry yeast
50 g melted butter
25 g spinach, washed and chopped
25 g grated Parmesan cheese
salt and black pepper
hollandaise sauce
2 egg yolks
1 tsp lemon juice
70 g butter, melted
salt and black pepper
also
2 slices of smoked salmon
2 eggs
1 tbs vinegar
chopped parsley
Instructions
Sift the flour into a large bowl, add yeast and baking powder. Pour milk and eggs and mix well. Stir in melted butter, add the cheese and spinach and mix. Season with salt and pepper and let stand for 30 minutes in a warm place.
Pour slightly a tablespoon batter onto center of hot waffle iron and bake until golden brown.
Crack eggs individually into a cup. Boil the water with vinegar, create a gentle whirlpool in the simmering water. Pour the egg from a low height and cook for 3 minutes. Remove the egg with a slotted spoon and dry on a paper towel.
Make hollandaise sauce, whisk the egg yolks au bain-marie with lemon juice, salt and pepper. Add melted butter, whisking until a thick and fluffy sauce.
Serve the warm waffles with a slice of salmon and poached egg. Pour the hollandaise sauce and sprinkle with chopped parsley.
Bon Appetit!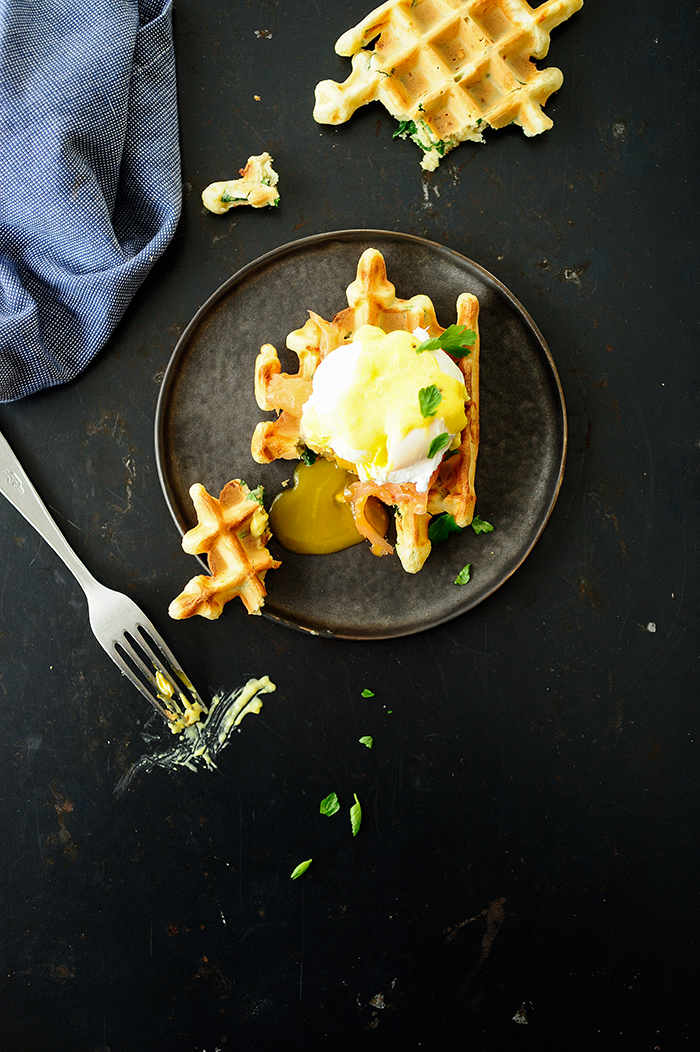 //= __('Print recipe (no photos)', 'servingdumplings' );?> //= __('Print recipe (with photos)', 'servingdumplings' );?>