Smashed cucumber salad. This Chinese smashing process cracks the skin and helps to release more flavor out of the cucumbers. It's the perfect snack for hot weather or a delicious side dish for your next meal.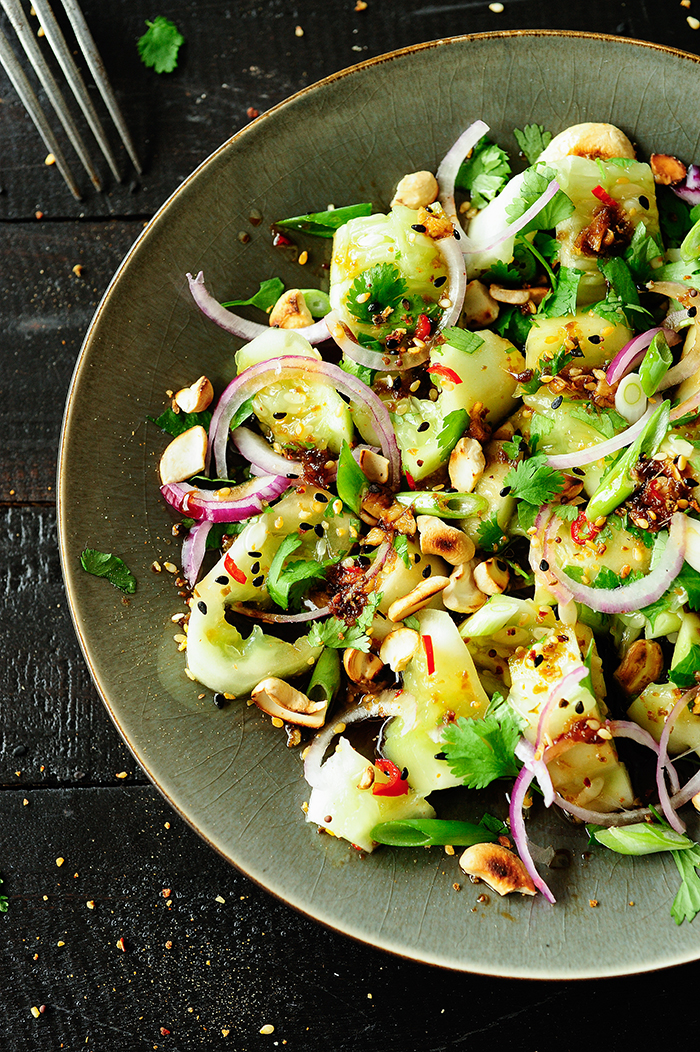 Ingredients
2 cold cucumbers
1 red onion, thinly sliced
4 spring onions, finely chopped
1 chilli, thinly sliced
3 tablespoons roasted cashews
1 tablespoon toasted sesame seeds
1/2 bunch cilantro
sauce
1 teaspoon grated ginger
1 teaspoon salt
1 teaspoon brown sugar
2 teaspoons sesame oil
2 teaspoons soy sauce
3 teaspoons fish sauce
1 tablespoon lime juice
3 cloves garlic, chopped
1/2 teaspoon wasabi, optional
Instructions
Place the cucumbers on a work surface. Lay the blade of a large knife flat on top of the cucumbers and smash down with your hand. Cut into pieces, put into a bowl and add the red onion and spring onions.
Combine all the ingredients for the sauce, pour into the bowl with the cucumbers and stir. Let stand for 10 minutes.
Before serving, sprinkle with cashew nuts, sesame seeds, chili peppers and coriander leaves.
The salad tastes great with bread or as a side dish with meat or fish. Enjoy!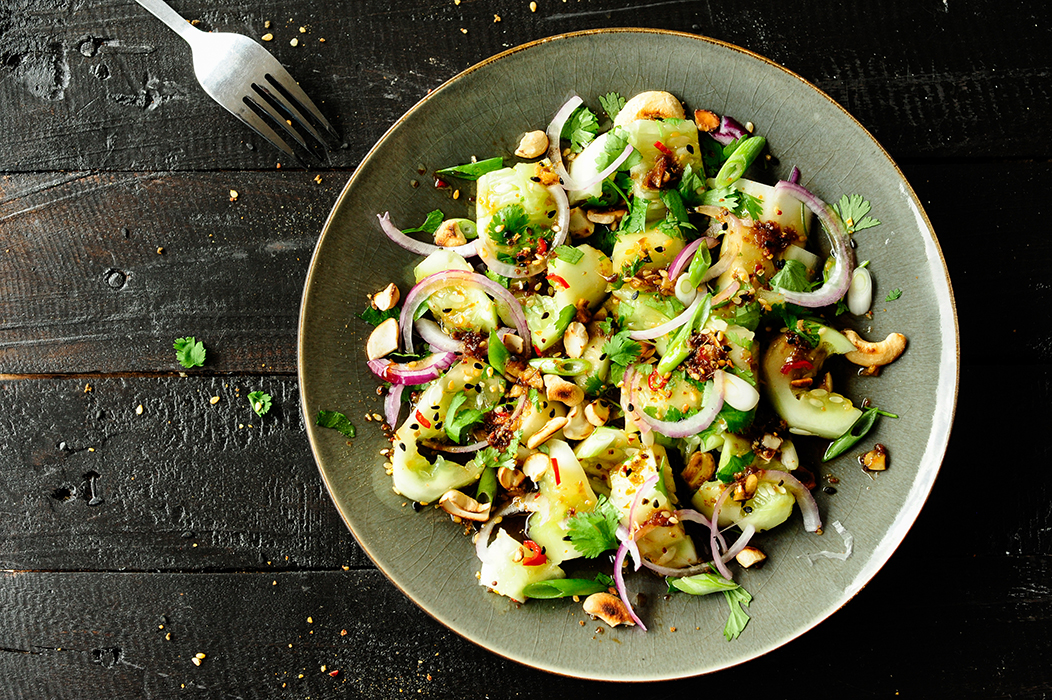 //= __('Print recipe (no photos)', 'servingdumplings' );?> //= __('Print recipe (with photos)', 'servingdumplings' );?>